Sharp shadows. Vivid colour palettes. High contrast. Tight framing. These are the hallmarks of French artist Marguerite Bornhauser (b. 1989). The following images capture objects from around the photographer's Paris apartment, with natural light diffusing through windows and bouncing off walls, floors, fabrics and bodies. "These images transform daily life into a strange world of contrasts," she explains. The more we look into this world, the more we uncover. Bornhauser incorporates array of textures from around the home: corduroy, cotton, denim, glass, orange peel. Waxy leaves are juxtaposed against soft blue bedsheets.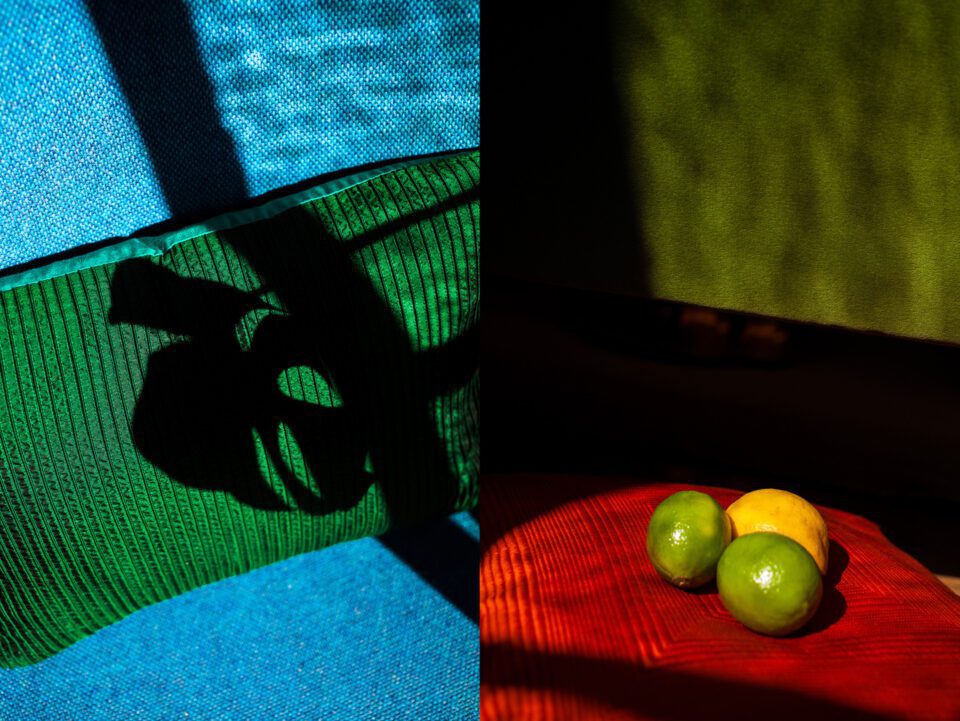 Elsewhere, outstretched palms cast harsh silhouettes on alarmingly red surfaces, like makeshift stop signs, and fruits are carefully positioned. Here, the still life genre is given a contemporary twist, perhaps taking cues from Bauhaus avant-garde photograms, or Barbara Kasten's (b. 1936) pioneering assemblages of shapes, mirrors and light. Some viewers, meanwhile, might be reminded of Viviane Sassen (b. 1972), whose fashion and fine art photography incorporates abstracted bodies, mirrors, shadows and splashes of colour.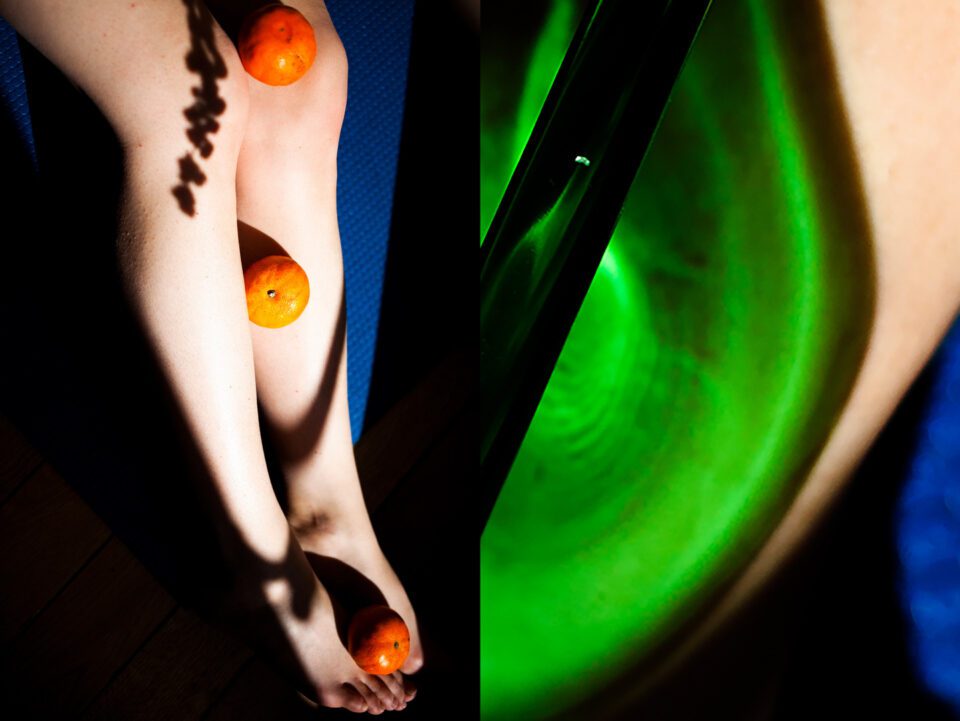 Bornhauser is a Photo London Emerging Photographer of the Year winner, celebrated for her deft command of form, composition and tone. She has published several books, including When black is burned, forthcoming from Simple Editions later in 2023. Upcoming exhibitions include Paris Photo (10-13 November), and Biennale d'Issy les Moulineaux (13 September – 12 November). Selected clients include Chanel, LVMH, Tag Heuer, Elle, Marie Claire, Grazia and The Financial Times. Currently, Bornhauser is completing a residency at Le Grand Palais in Paris, creating artworks out of the historic site's renovation.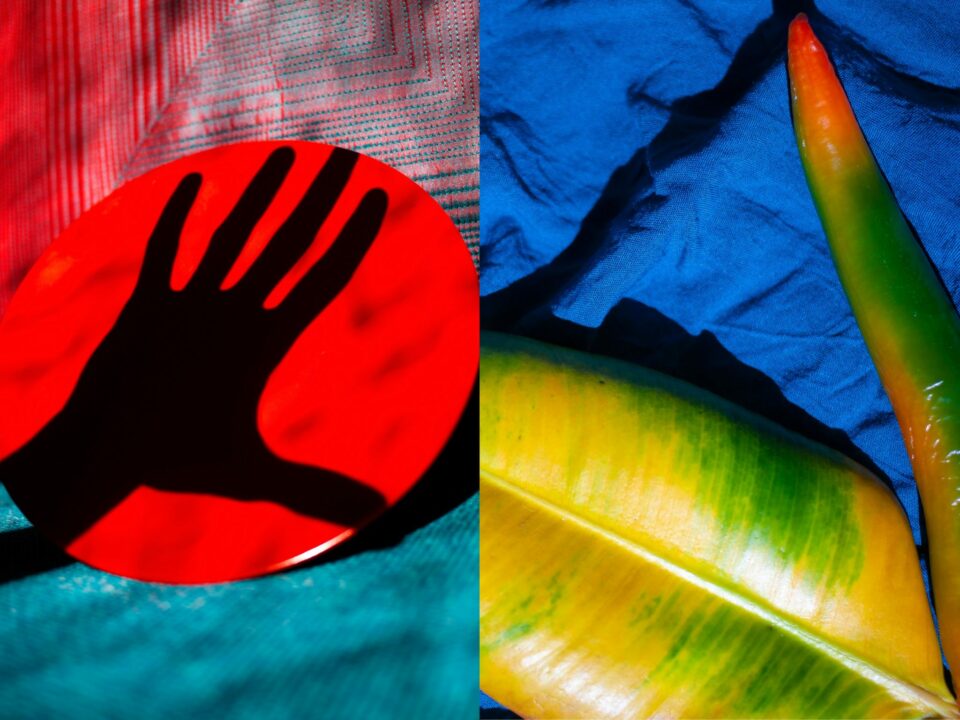 ---
margueritebornhauser.com I @margueritebornhauser
---
All images courtesy Marguerite Bornhauser, from Etoile Rétine (2020).