We live surrounded by screens. From smartphones and watches to computers and billboards, their presence is almost unavoidable. The words, thoughts and opinions of others are all around us – we can access 24-hour news feeds, live videos, Twitter and instant messaging with a single click. If we want some information, we can Google a question, receiving the answer instantly. Algorithms decide which adverts we see, and what we buy.
This was not yet a reality in the late 1960s. Yet, as early as 1967, pioneering artist Bruce Nauman (b. 1941) was exploring these ideas – looking at the languages – and aesthetics – of entertainment and advertising. Featured here are works by the artist, which are part of Tate Modern's upcoming retrospective.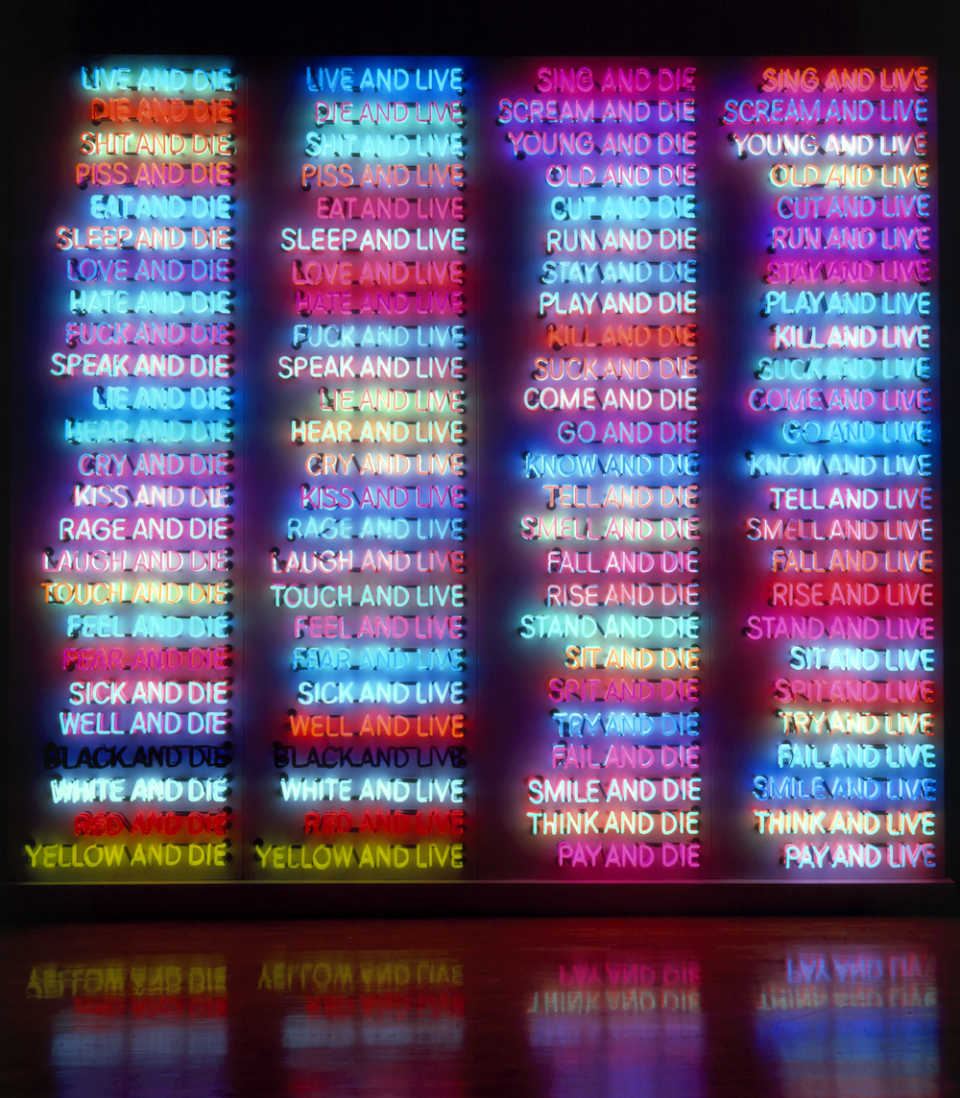 Nauman's neons were inspired by a chance encounter with an advertisement, which was left over in his San Francisco studio. In response, Nauman decided to create a series of glowing signs that combined text and colour. Each one illuminates a different phrase or expression and deconstructs its meaning, whilst testing the boundaries of what art can be.
The True Artist Helps the World by Revealing Mystic Truth (Window or Wall Sign) (1967) is one such example, featuring spiralling blue handwriting in contrasting red neon. The piece was made at a time when Nauman had established his studio in a disused grocery store, and was designed to hang in its large shop window – much like the signs in the shopfronts nearby. The choice of material was ground-breaking: neon was commercially produced, and not regarded as a fine art medium. "I had the idea that I could make art that would kind of disappear," Nauman explained. "An art that was supposed to not quite look like art." In 1984, he created One Hundred Live and Die, a multicoloured work bursting with repeated statements, which can be seen above.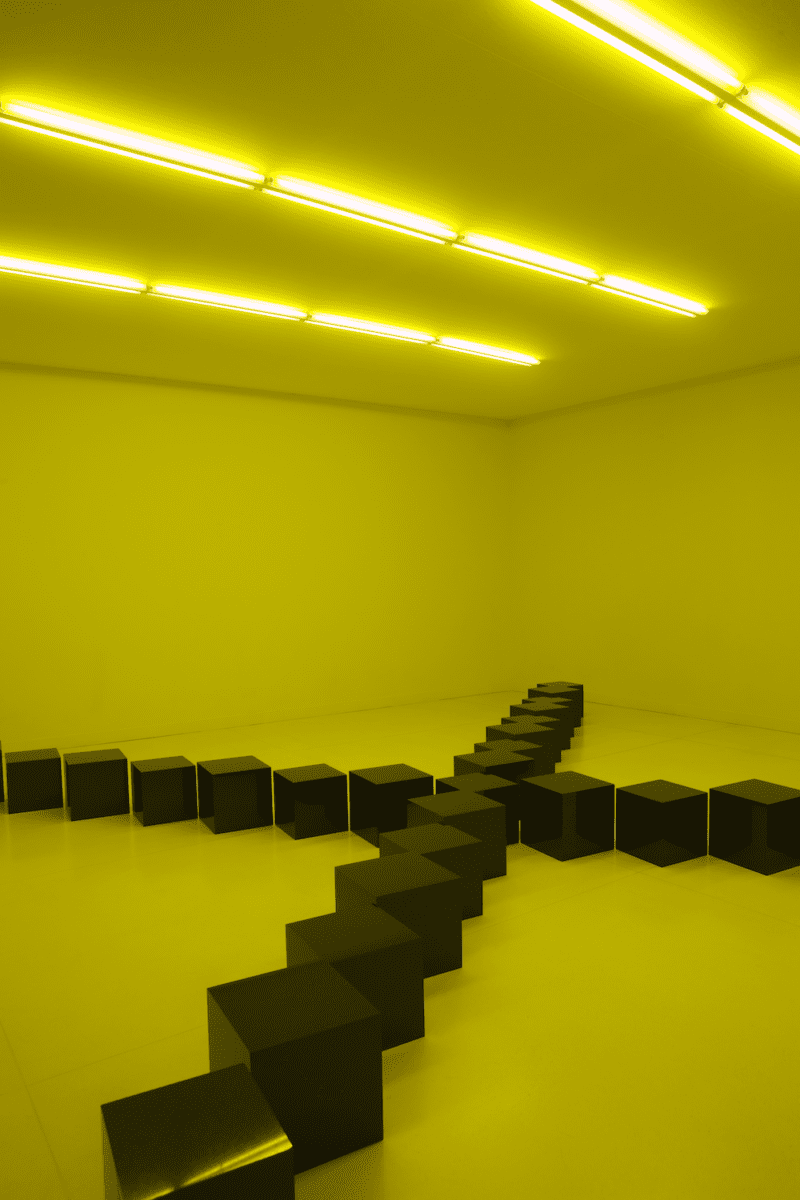 During a 50-year career, Nauman examined a range of themes, from surveillance and control to the manipulation of space and light. These ideas can be explored across a variety of pieces in Tate's show, which spans sculpture, sound, film and video. Connecting all the works is an interest in human perception – looking at our ever-changing physical and psychological place in the world.
---
From 7 October – 21 February. Find out more here.
---
Images:
1. Bruce Nauman, The True Artist Helps the World by Revealing Mystic Truths (Window or Wall Sign), 1967. Neon tubing with clear glass tubing suspension frame. KunstmuseumBasel © Bruce Nauman / ARS, NY and DACS, London 2020, Courtesy Sperone Westwater, New York
2. Bruce Nauman, One Hundred Live and Die, 1984. Neon tubing with clear glass tubing on metal monolith 299.7 x 335.9 x 53.3. Collection Benesse Holdings, Inc./Benesse House Museum, Naoshima © Bruce Nauman / ARS, NY and DACS, London 2020, Courtesy Sperone Westwater, New York.
3. Bruce Nauman, Black Marble Under Yellow Light. 1987. Light installation and black marble blocks. 380 x 5000 x 6000 mm "la Caixa" Collection. Contemporary Art © Nacho López © ARS, NY and DACS, London 2020