Design exhibitions show us how creativity, science, innovation and technology intersect – influencing everything around us. In this roundup, we highlight five events that foreground architecture, fashion, graphic and product design. Each show provides an opportunity for audiences to witness the evolution of techniques, from traditional practices to cutting-edge technologies. These captivating exhibitions stimulate curiosity as they ignite essential conversations about the power of ideas to shape our world.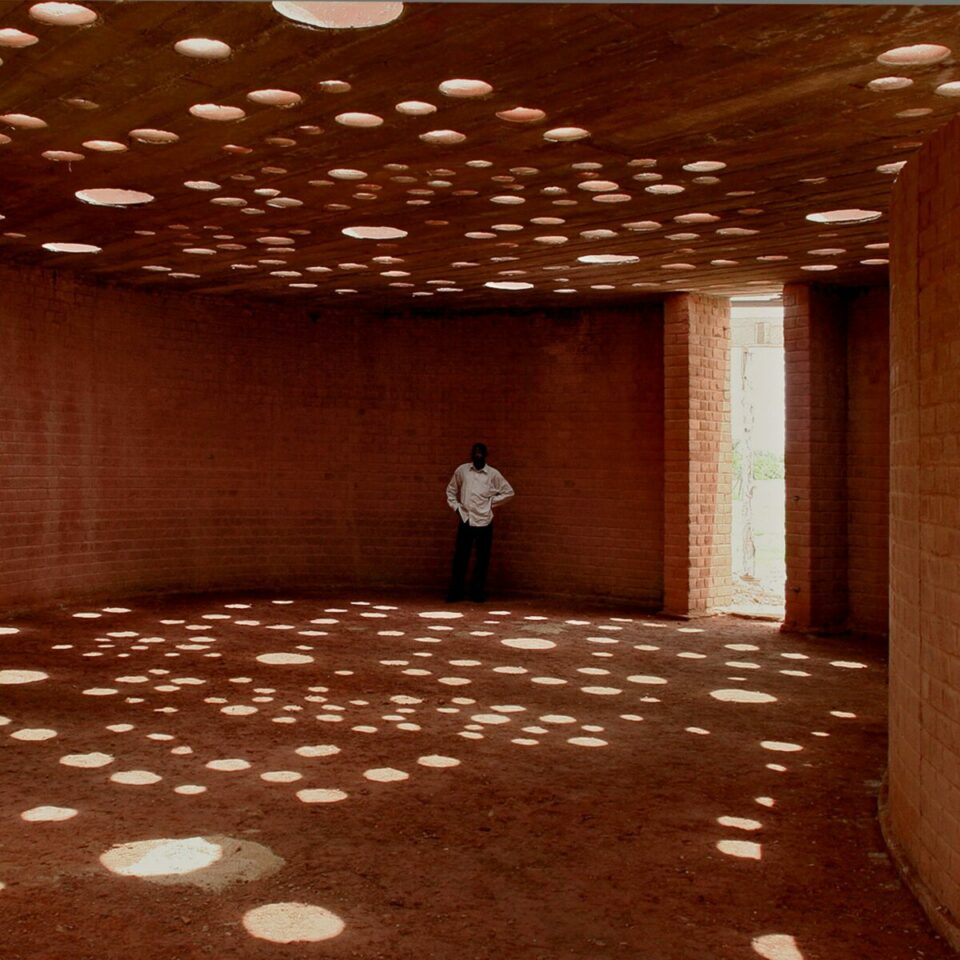 Venice Architecture Biennale | 20 May – 26 November
The fair returns in 2023 for its 18th edition, curated by architect Lesley Lokko, and follows the theme "The Laboratory of the Future". The event takes place across venues in Venice, including Giardini della Biennale and Arsenale di Venezia and brings together 89 contributors, divided into six sections spanning equality, resilience, representation and sustainability. Leading architecture studios David Adjaye and Francis Kéré exhibit alongside a whole host of smaller practices – including the Black Females in Architecture network, which celebrates visibility within the field. We outline what to expect from this year's event here.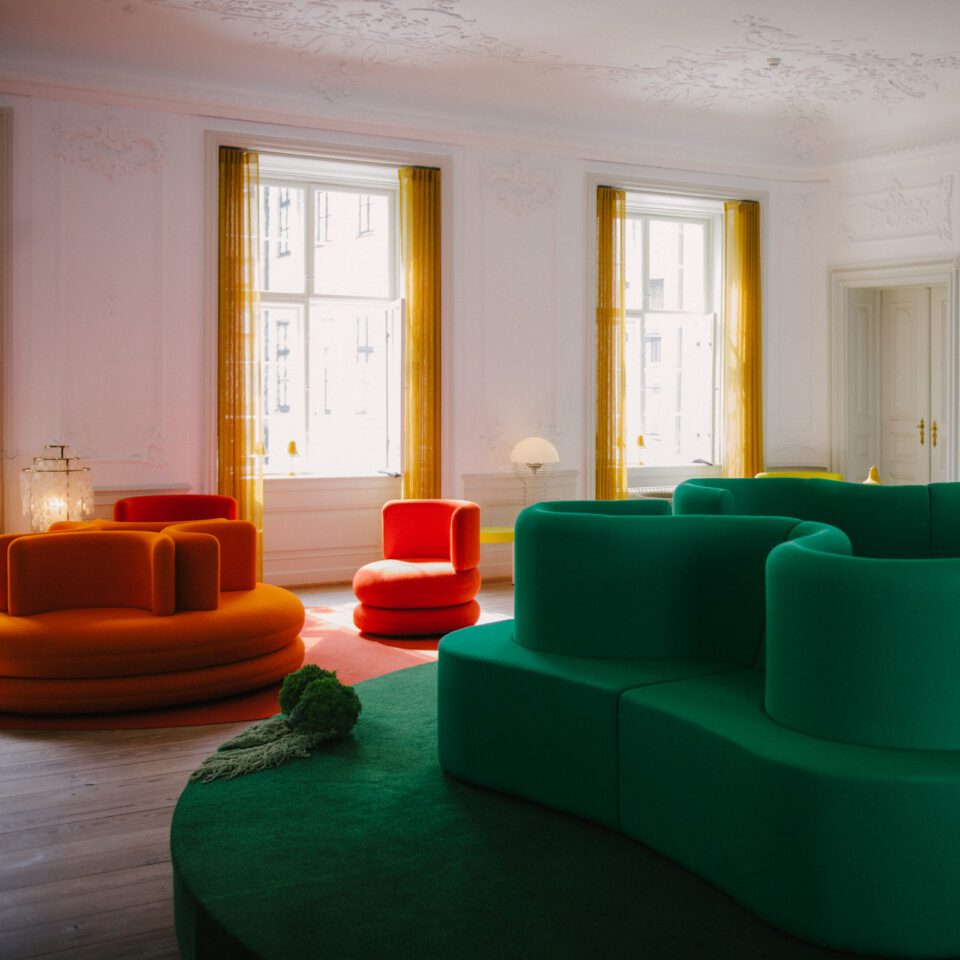 3 Days of Design, Copenhagen | 7 – 9 June
The Danish festival celebrates its 10th anniversary, bringing together over 290 exhibitors to showcase collections of furniture, lighting and materials. The exhibition prioritises equality and access, taking place in showrooms, streets and backyards across the capital. It provides a platform for emerging and established brands to share their talent, foregrounding participants such as August Sandren, Luceplan and Tekla. This year, it also hosts Before//Now, an exhibition of four Ukranian designers, documenting life before and during war. "It is important to remember that especially in uncertain times, creativity can re-connect people and help you find joy," says Managing Director Signe Byrdal Terenziani.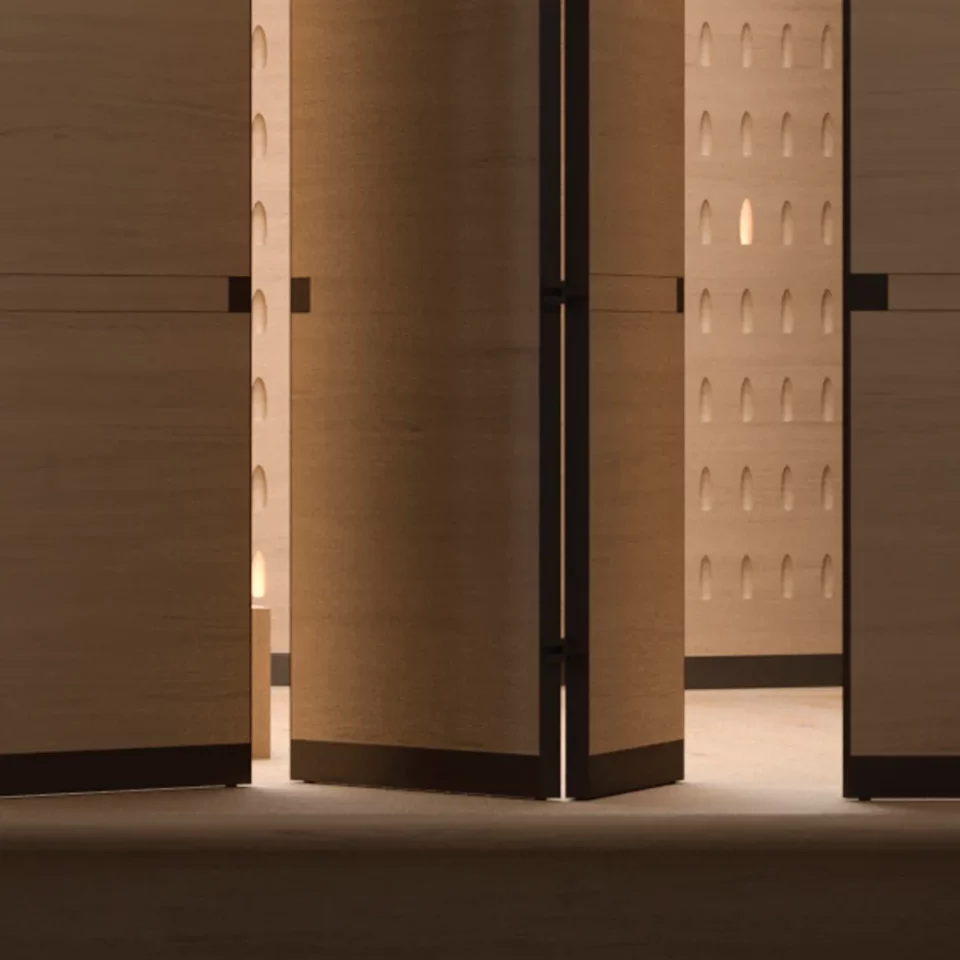 Design Shanghai | 8 – 11 June
Design Shanghai also returns for its 10th anniversary in 2023. This year, it explores how eastern and western philosophies can work together across three vibrant halls at the World Expo Exhibition and Convention Center. Interlude by Chi Wing Lo is composed of a series of screens that meander and fold into a semi-seclusive chamber. Lights are carved on panels that form an illuminative pattern as they brighten and fade. The installation is supported by the woodwork expertise of IWOODSTORY and electronic developments by MOORGEN Smart Technology, combining traditional techniques with innovation.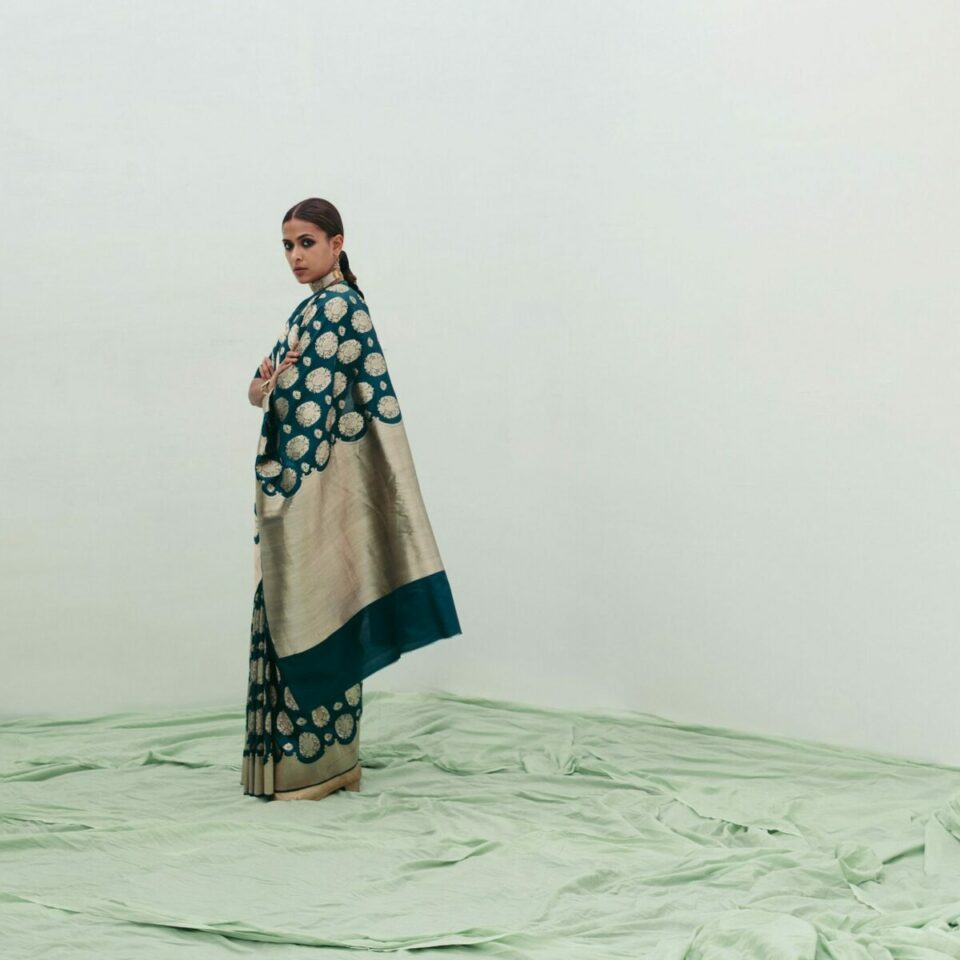 The Offbeat Sari, The Design Museum | 19 May – 17 September
This major exhibition celebrates the contemporary sari, unravelling its numerous forms and positioning it as a powerful metaphor for life in India today. In three main sections: Transformations, Identity and Resistance and New Materialities, the sari is explored as an everyday item of clothing, as well as a layered and complex object of protest. One stand-out example by Rimzim Dadu is constructed with steel. Design Museum's show invites wearers, craftspeople and designers – including NorBlackNorWhite and Raw Mango – to examine the garment's evolution, positioning it as a rich canvas for meaning and creativity.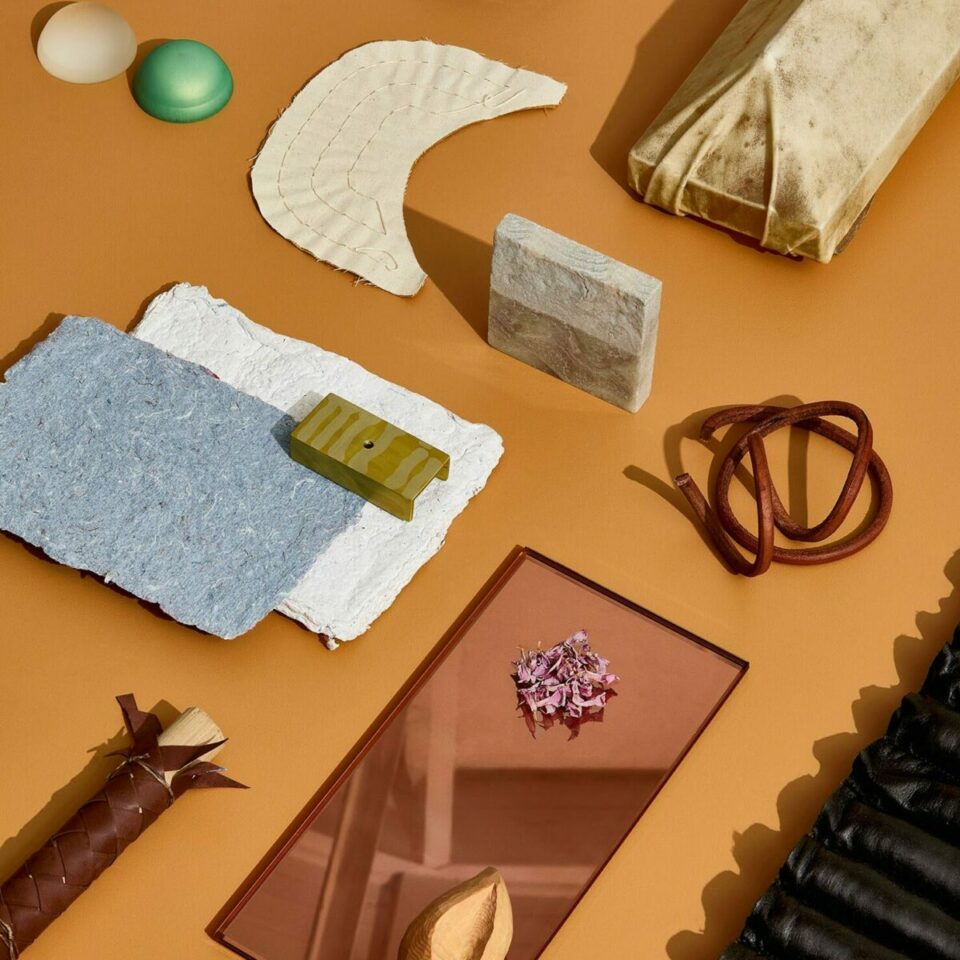 Melbourne Design Week | 18 – 28 May
Australia's largest international design event is back, presenting engaging projects that celebrate the country's diversity whilst looking deeply at materials and where they come from. The 2023 edition explores the theme of "Design The World You Want" and introduces three new pillars – Transparency, Currency and Legacy. Notably, it introduces 30 Years of Tait. In celebration of the contemporary design house, an Indigenous pop-up studio and exhibition from Joy Wilfred reimagines the brand's iconic Tidal chair. The result incorporates Numbulwar weavers' practices, whilst also repurposing marine debris. Elsewhere, prompted by the question "What MATTERS to you?", Futures Collective presents material samples and experimental forms from Australian and international designer-makers.
---
Image Credits:
1. Liam Young/Unknown Fields, Atacama Lithium Mine, (2016). Film Still, HD 1920 x 1080px. Photographer: Liam Young/Unknown Fields. Courtesy of Liam Young. Copyright Liam Young/Unknown Fields.
2. Francis Kéré, Francis Kéré standing in the Gando Library with sunlight coming through the ceiling skylights made from clay pots, (2011). Photographer: Nataniel Sawadogo. Courtesy of Kéré Architecture.
3. 3 Days of Design, Julie Vöge & Vaernis Studio.
4. Interlude, CHI WING LO.
5. Guler sari from Angoori collection, 2019. Raw Mango. Photo Ritika Shah.
6. Image courtesy Future Collective, MATTERS.
---