Creativity is linked to positive mental and physical wellbeing. In 2022, Arts Council England commissioned University College London (UCL) to investigate the impact of arts and culture on the brain. They found that, when taking part in creative activities, people of all ages felt more connected and motivated. During the early months of Covid-19, UCL identified arts engagement as a key factor in supporting mental health.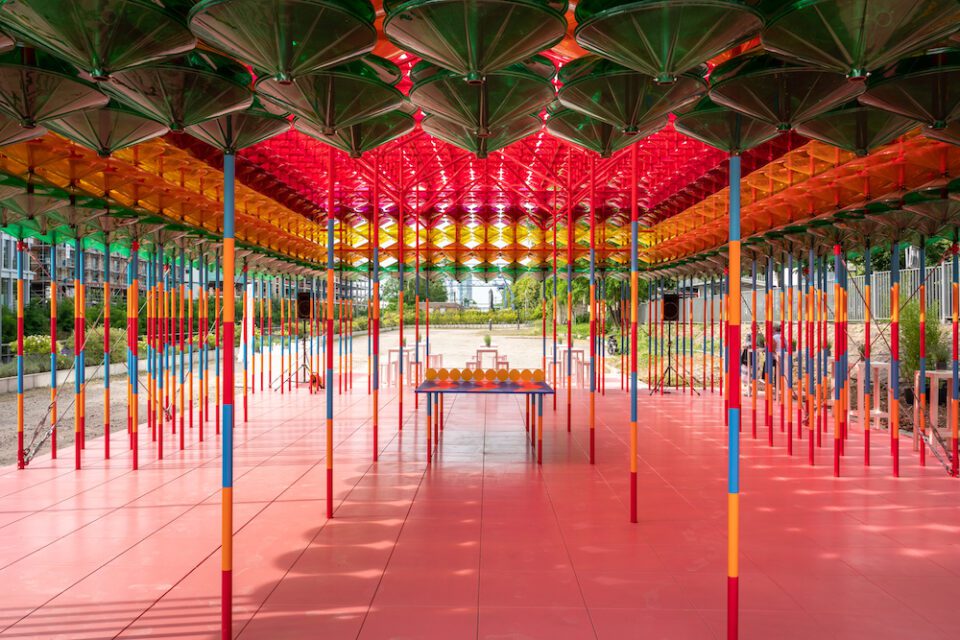 Yinka Ilori's practice is underpinned by the belief that the benefits of art and design should be accessible to all. The London-based designer founded his eponymous "colour-obsessed" studio in 2017, and has since become known for using the city as a canvas. Illori enlivens urban spaces with public installations that ooze energy, joy and happiness. Examples include basketball courts, parks and pedestrian crossings: all transformed through playful combinations of colour and pattern. Now, Ilori's first museum display opens at London's Design Museum, presenting over 100 objects across architecture, furniture and graphic design.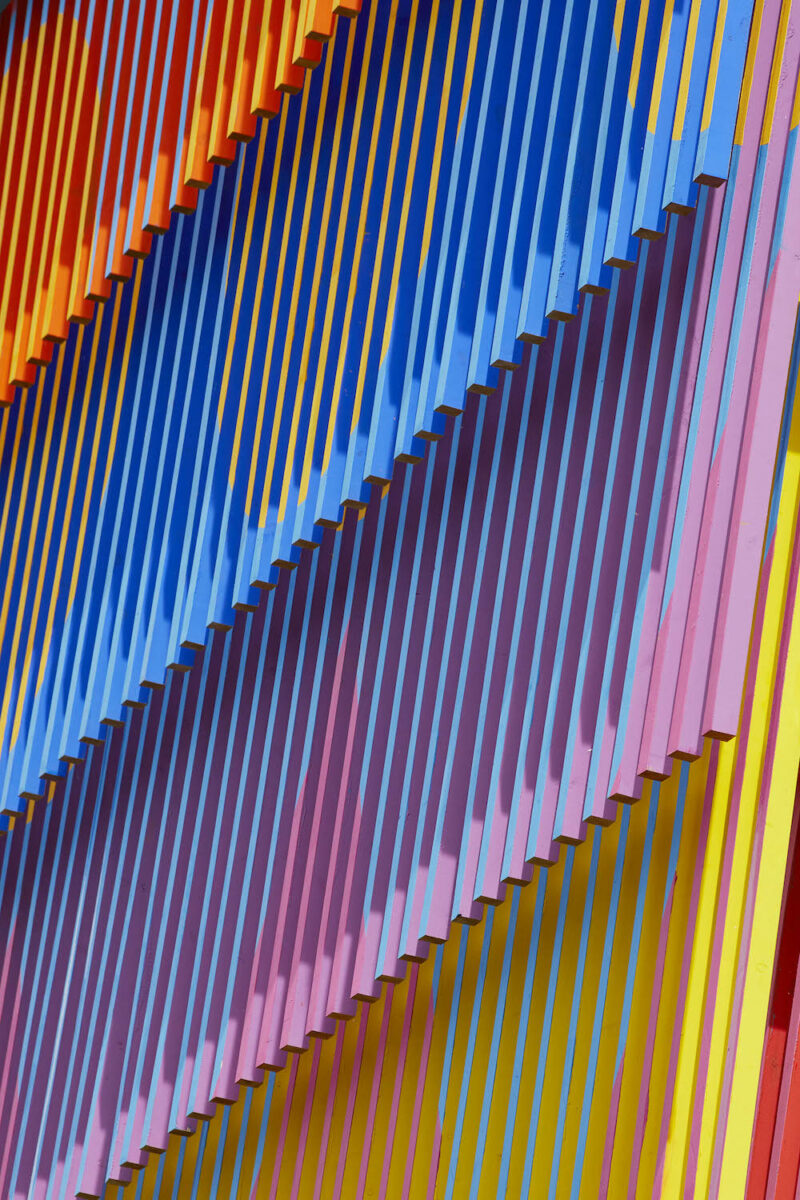 The designer's signature aesthetic draws on a mix of cultural influences, many of which originate from the north London community in which he grew up. Nigerian textile patterns, parables and verbal traditions have been particularly influential, and emerge throughout the body of work. "The diasporas of Britain are still finding their place in the cultural canon even though in-between spaces are essential to the fabric of who we are," says Priya Khanchandani, Head of Curatorial at the museum. "Yinka Ilori's unique aesthetic – drawing on Nigerian textiles with a nod to postmodernism – employs a mix of visual references that come together to inspire joy. This display is a testament to how cultural fusions, frissons and juxtapositions can be rich fuel for creativity and for generating more inclusive architectures in the city."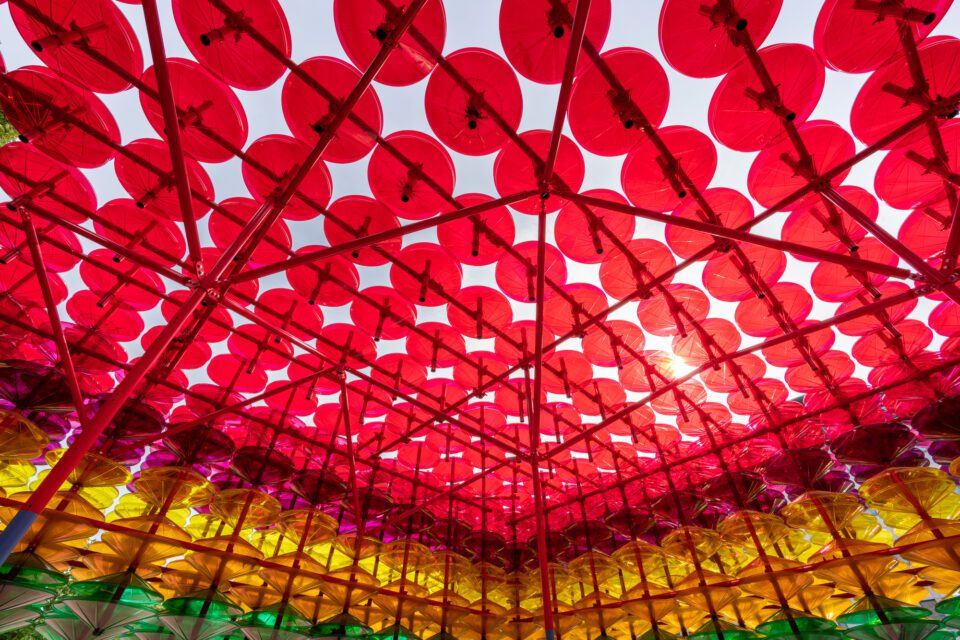 These public interventions not only reflect London's rich mix of identities but offer accessible community spaces for people of all backgrounds. The Flamboyance of Flamingos, for example, saw the transformation of an out-of-use play area in Barking and Dagenham into a colourful and revitalised park. In 2021, Creative Courts became the first free-to-the public basketball court in Canary Wharf. Elsewhere, bright murals offer moments of optimism. They read "Love Always Wins", "This is Human Kind" and "If You Can Dream Then Anything is Possible." Design Museum's exhibition is, fittingly, titled Parables for Happiness.
---
15 September – 25 June | designmuseum.org
Words: Eleanor Sutherland
---
Image Credits:
1. Let's Do London Autumn Culture Season, Yinka Ilori, photographed by Stephen Chung/PinPep
2. Yinka Ilori Pavillion Reveal Estrel Hotel, photographed by Linus Muellerschoen
3. Colour Palace at East Dulwich Picture Gallery, Yinka Ilori, photographed by Andy Stagg
4. Colour Palace at East Dulwich Picture Gallery, Yinka Ilori, photographed by Andy Stagg
5. Yinka Ilori Pavillion Reveal Estrel Hotel, photographed by Linus Muellerschoen