"What do you do?" It's a common question in our society. I always fumble with it because not many people run a company like Aesthetica – publish a magazine, produce a BAFTA-Qualifying film festival, curate a major Art Prize and Symposium, as well as collate an anthology of new writing every year. I have had a myriad of emotions, as we approach this 20 year anniversary. It has been pride, nostalgia and even disbelief. I've never liked the idea of getting older, but when we discuss something that was two decades ago, there's no hiding from it. I was 23 years old when Dale and I set up Aesthetica. I remember it like it was yesterday. The three pillars were equality, creativity and diversity. This was our statement then, and it still stands true today. I've told this story so many times, I often wonder if it was actually me at all? It feels very mythologised. People often ask me, "How do you start a magazine?" My answer is simple. You just do it.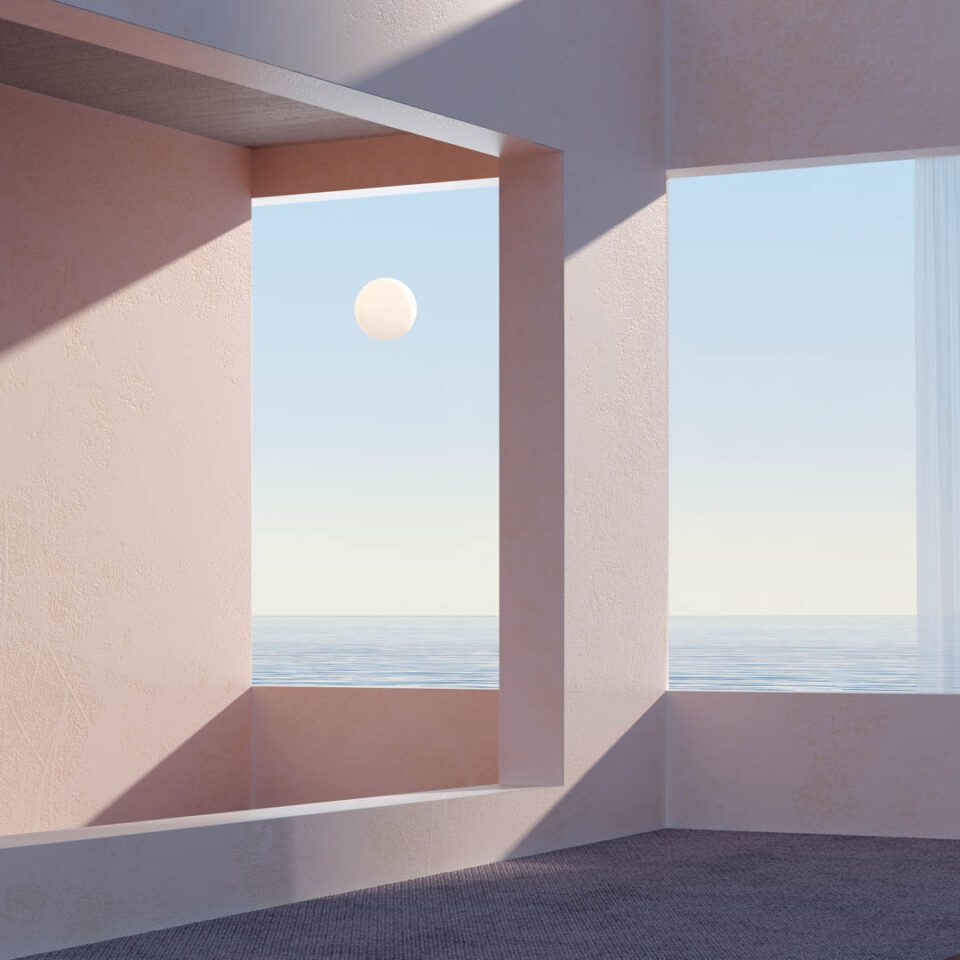 Our story begins on a Sunday in November 2002. I was living in York undertaking a master's degree. Before I moved to the UK, I was fortunate enough to intern for a maga- zine in New York. It was a literary journal, and it was such a transformative experience. I learned so much, and I took all this with me when I moved to the UK. However, in York, there was not a magazine. The internet was dial-up, so the concept of Google was still in its infancy – I believe it was Ask Jeeves at the time. I was pining for the experience of working on a magazine so I said to Dale, "Let's start one. I will do the writing and you can do the design." The idea was born. It's so organic and so special. I feel that in today's incredibly fast-paced, technological world, these sorts of things don't happen anymore, and they do not occur in the same way. We made some very basic posters (which I still have) that said "Do you write?" and "Do you draw?" The magazine was a submission-based publication to start with and we set up an email account – artandwriting@hotmail.com – and hung these posters up across the city. Again, it seems far-fetched that this is how Aesthetica began. It's so simple, but it embodies my can-do attitude. I've always had this view and outlook. Later that day, we returned to our dial-up and eventually logged-in to Hotmail. There were three emails from people asking about the magazine. We could not believe it. As the weeks passed, we hung up more posters and handed out flyers. Things were coming together; except, we didn't have any finance or distribution. In some ways it was enough to just be doing something I was absolutely passionate about.
The first quote from a printer was too much. I remember crying and thinking that my dream of publishing a magazine was going to be over before it even began, but then, I real- ised I could shop around for better quotes. Dale and I didn't envisage how we'd pay for this – we did not even cost up production. I had no idea there were grants. I come from the USA – if you want something, you have to do it yourself. It's this mentality, upbringing and resourcefulness that brought us to the conclusion that the best decision was to get a credit card. That's eventually how this magazine was established.
In the end, we found a printer, and the first issue was published in March 2003. We had a launch party with people queuing to gain entry. It was a celebration of all we had achieved. At the event, someone said, "When is issue two published?" The best part of this story is that we hadn't thought that far ahead. We were happy to have made it to issue one.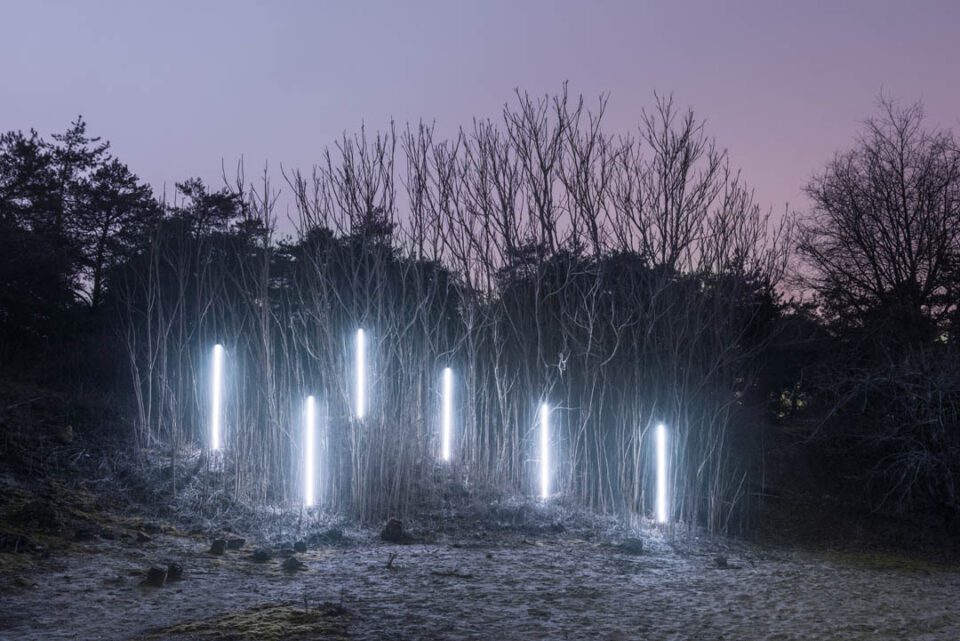 Many people ask me, "How did you get distribution?" I am a big believer in the "if you don't ask, you don't get" school of thought. I walked into Borders (RIP) and said, "I've made this magazine. How do I get it stocked here?" The periodicals manager was called Matt. He has a big role in this story, because he gave me the number of the buyer in London, even though he wasn't supposed to. I rang the buyer, who asked me to send a sample copy, which I lovingly packaged up in brown paper with my fingers crossed. When I called back, he told me that they loved the magazine and would stock it at Borders nationwide. He said, "There is a market for it." This is how we turned from two students running a project into a magazine with potential and reach. It was utterly exhilarating.
Aesthetica was called Aesthetica: A Review of Contemporary Artists until October 2005. We dropped the second part as we moved into a new phase, in which all editorial content was commissioned. This really changed everything. I remember when we first started to develop press contacts. I didn't understand that it was me doing them a favour with the coverage; I thought that they were doing me the favour with the content. I was so grateful to get interviews with people like Benjamin Zephaniah, Grayson Perry, Jenny Holzer, John Pilger, Marina Abramović and Peter Saville, amongst others.
Our first office was so small. It was a box room with four desks, and if we wanted to have a meeting, we'd all swivel the chairs around so our knees touched – creating a make-shift table. It was a joyous time. I believed we could do anything. Every time a challenge arose, I took great strength in finding a solution. There was no one that was going to keep me down.
There have been big milestones. In 2006, I won the Young Entrepreneur of the Year Award, which was a game changer. I was 26 at the time and being a young woman in business was tough. Also, I am American, and that brings with it a whole set of connotations and preconceived notions when I open my mouth to speak. In 2007, we gained national distribution through WHSmith. We knew we had to be different, authentic and innovative. Another moment for publishing that year was the launch of the iPhone. I was terrified no one would read magazines any longer. I was wrong. Magazines are like vinyl – people still like the smell of ink on paper and some- thing that is tangible. It's an object just like any work of art.
The recession of 2008 ushered a new age of austerity. The legacy it left informed our future. We changed the focus of the magazine and invested in the paper stock and our design. This was also the year that the Aesthetica Awards were created. In 2009, we started exporting around the world. In 2011, the film festival was launched and in 2016 – a mere three days before I had a baby – we produced the first Future Now Symposium. By 2020, as we hit the Covid-19 years, I was pushed again, in ways that I didn't think were possible. I had to think fast, but the fact that I'd been through the previous recession meant I could bring some knowledge of how to navigate the storm ahead. It was difficult. I took a lot away from that time period, and as a publisher, we made some crucial decisions. That is why this magazine is still here today.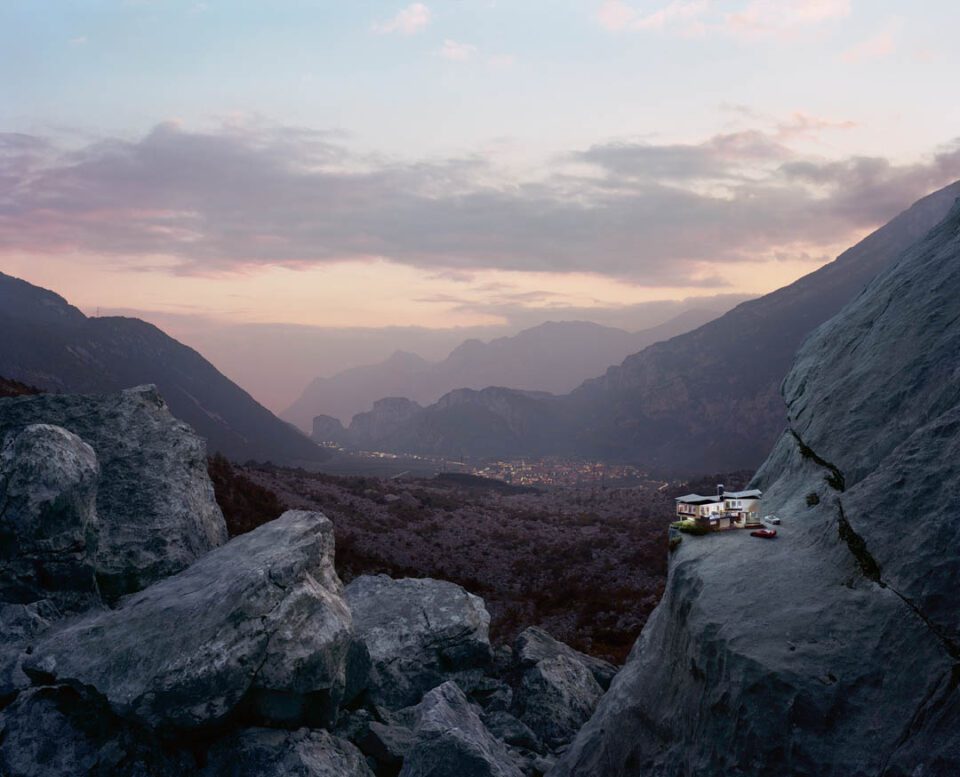 I look back at the young woman that I was, and I can't be- lieve that it was me who did all this. This is why I have so much sentiment around this 20th anniversary. It was never easy. It's still not easy. We produce some very large events and publish six magazines and two books per year. In 2016,I had a little girl. It was the most amazing thing that ever hap- pened to me. I was once told, "You'll need to choose to either have a family or run a business." That stayed with me for a very long time. It's hard being a woman at the helm of any organisation. My daughter is part of the story because she had a profound impact on me. I became a mother who runs a busy art and culture organisation. I pushed myself in ways I didn't think were possible, and if I could do anything in the future for women in the arts or business, I'd develop a sup- port network. I didn't think it would be feasible to be a mother and run a business, but I have proved to myself that it is.
Aesthetica has played a major role in magazine design and visual communication. Through use of white space, we intro- duced a new way of conversing. We let the images breathe and allowed space for contemplation. There are people who write their dissertations on this magazine and on the film festival. It has been used in examination papers and plays a crucial role in discourse around contemporary visual culture.
We also have an interdisciplinary journalistic style in which we look beyond the art world to history, politics and socio- economics to understand the valuable contribution that contemporary art brings to society. There have been a lot of magazines that have come and gone in this time – Art World, Cereal, Oh Comely, amongst others. The questions remains: why have they ceased and we are still here, flying the flag for independent publishing? Our reach is vast: the magazine is currently stocked in over 900 outlets in the UK and exported to 20 countries. It has a print and digital reach of over 500,000, which is impressive for two students with no money but ample ideas and a passion for art and culture.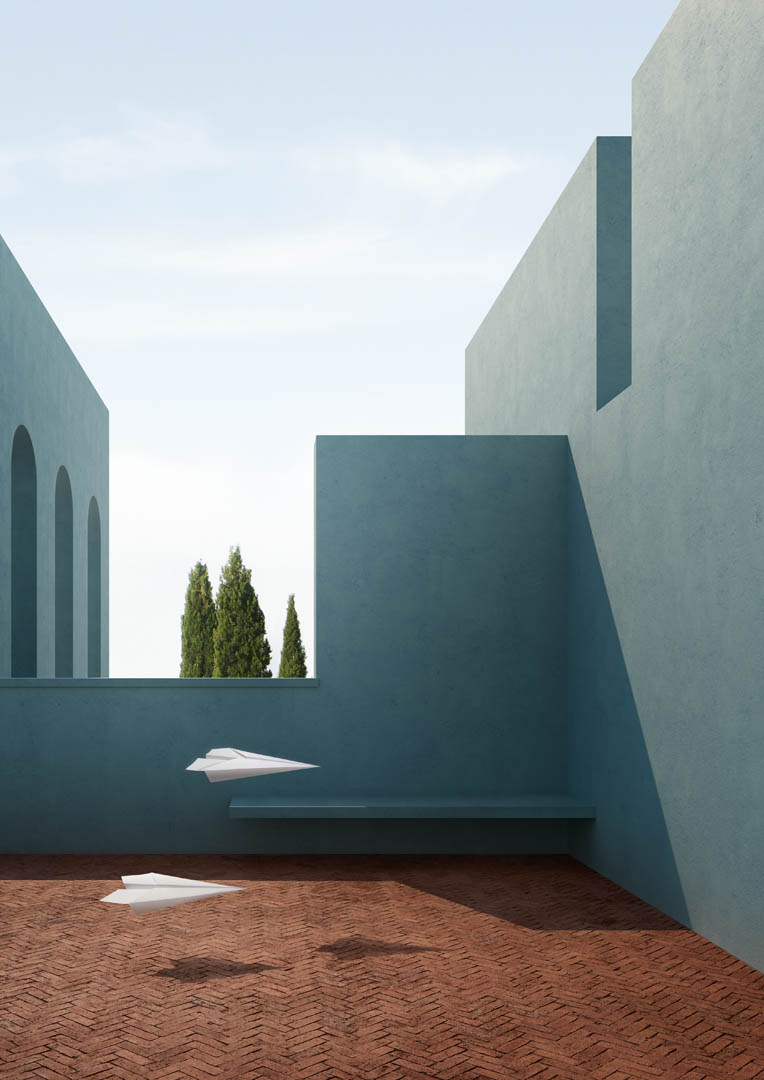 We changed the possibilities for independent publishing.Beyond this, the magazine is based outside of a capital city. Rewind the clock back to 2003; it was unheard of for a na tional magazine not to be based in London, New York or Paris. We were challenging the status-quo. We still challenge the status quo. Ideas have always been stronger than location. This makes sense in today's digital world, but 20 years ago it was revolutionary. It seemed as if it was only me and Dale who truly understood that, but little by little, as our read ership grew, we transgressed this notion. This approach has always given the magazine a different perspective. It's about the content. It's never been about the location of an artist, exhibition or gallery.
We started showcasing experimental photographers such as Alex Prager, Juno Calypso and Mária Švarbová, who have now become household names. Our editorial has foregrounded radical change-makers like Gulnara Samoilova, who published Women Street Photographers; Zanele Muholi, a visual activist and champion for LGBTQIA+ individuals; and Tyler Mitchell, who has pushed the bounda ries of fashion photography. We have looked at interdisciplinary practices, including Doug Aitken and Iris van Herpen, who combine organic forms with new technologies. We used our voice to shout about our concerns surrounding the climate crisis, featuring Richard Mosse and Edward Burtynsky.
I am proud of the team and the organisation we have become since 2003. Aesthetica stands firm in the art world because we are bold, different and never afraid to speak our minds. I grew up running this company. It has been the adventure of a lifetime and I feel honoured that I have been able to do the thing that I love the most for the past 20 years. I thank you, the reader, for continuing to support independent thought. You are very much a part of this story.
---
Words: Cherie Federico

Aesthetica Magazine: Celebrating 20 Years of Independent Publishing | aestheticamagazine.com
---
Image Credits:
1. Laura Perrucci & De Santis Matteo, Untitled, November 9 (2018), Sabaudia, Italy.
2. The Wait. All the image rights belong to Six N. Five.
3. Alexis Pichot, from the series Marche Celeste. Courtesy of the artist.
4. Thomas Wrede, Above the Valley (2009). 95cm x 129cm / 170cm x 210cm. From the series Real Landscapes.
5. Massimo Colonna. From the series (Non) Gravità. Courtesy of the artist.