"'To photograph is to confer importance', Susan Sontag proclaimed in 1973. Not only is Sontag's observation decisive, that meaning is conferred through photography, but at least equally relevant are also questions concerning what is to made visible, to whom meaning is conferred, and who confers meaning. These questions are an issue about power and representation." So states Benedikt Fahrnschon on True Pictures? Contemporary Photography from Canada and the USA, the show he's co-curated with Stefan Gronert, Curator of Photography and New Media at Sprengel Museum, Hannover.
Enquiries into truth, veracity and authenticity are central to this exhibition, just as the question mark in the title suggests. These questions feel particularly pertinent at this moment in time – an era which has allowed figures like Donald Trump to become US president. Reinhard Spieler, Director of Sprengel Museum, and Thorsten Sadowsky, Director of the Museum der Moderne Salzburg (which will host True Pictures? this summer), note that discourse concerning factual truths took on a whole new dimension under Trump's tenure.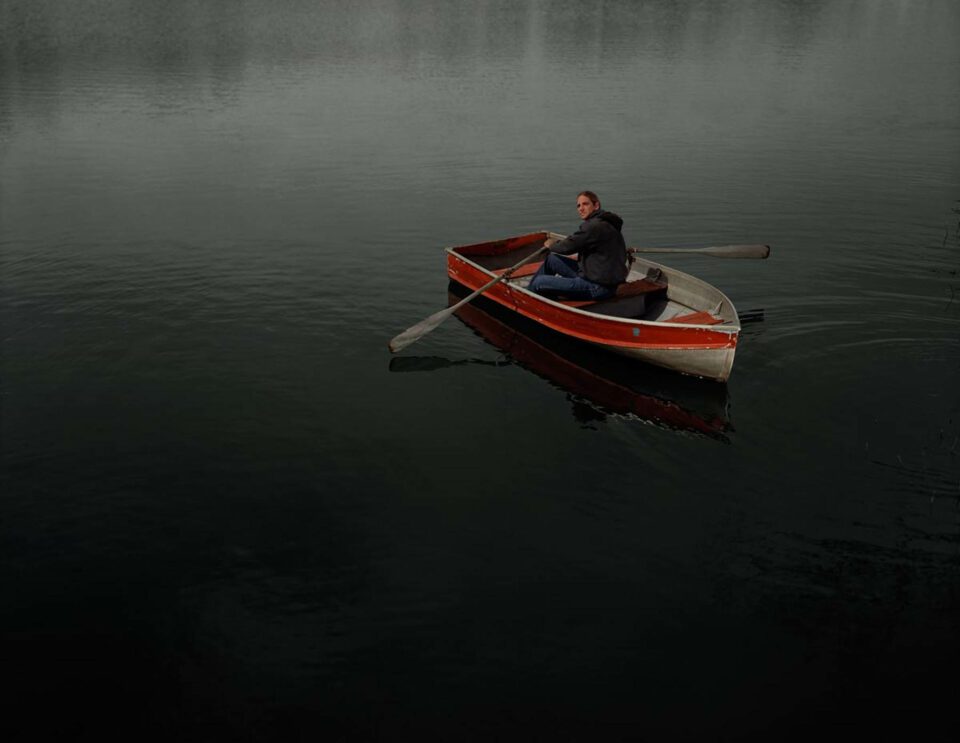 More than 55% of Republicans believe the 2020 election loss resulted from illegal voting or rigging. Further afield, 8 out of 10 US adults believe at least one false statement about Covid-19 (according to a study from Kaiser Family Foundation, August 2021). Over 70% of selfies are now thought to be edited before posting, meaning that close to three quarters of the faces we scroll past have been altered. We are living in a world of visual and political ambiguity, and the effects are artistically intriguing and socially damaging.
However, major developments in post-truth (Oxford Dictionary's Word of the Year, 2016) and especially those that relate to images, aren't necessarily new, Gronert argues that photography in North America underwent a significant shift around 1980, moving away from the classic black-and-white documentary typified by photographers such as Diane Arbus (1923-1971) and Lee Friedlander (b. 1934) to something more conceptual in scope – more critical of the medium and its supposed evidentiary nature. Photographers in the region began to embark on new approaches that dared to suggest that images were, ultimately, just pictures, not windows to the world, and certainly not conveyors of some cast-iron "truth." Towards the end of the 20th century, photographers were be- ginning to probe the ways in which images could be faked or staged, and were perhaps being used to manipulate viewers.
True Pictures? suggests there's something specifically North American about this initial wariness towards images – a "postmodern" interpretation of the glossy media landscape that permeated the continent. In fact, it's tempting to argue that these radical new processes first surfaced in Canada and the northern USA because these regions had the richest vein of vernacular photography and film, and the most evolved consumer societies with advertising and movie cultures to match. Sprengel's exhibition period, spanning 40 years from 1980 to 2021, represents a time in which politics became further fractured and polarised, so this show could be under- stood in terms of a brand new cultural and economic system. True Pictures? features some of the most established and innovative names in photography, from Jeff Wall (b. 1946) and Gregory Crewdson (b. 1962) to LaToya Ruby Frazier (b. 1982), Meryl McMaster (b. 1988) and Martine Gutierrez (b. 1989). The exhibition divides these diverse practitioners into three rough "generations", and considers what they do – and don't – have in common. As a whole, the museum signals evolving attitudes towards photographs in relation to a rapidly developing culture that critiques who, and what, we see. The "first generation" of artists have been identified with the "Pictures Generation" – a loose grouping whose name suggests rather formalist concerns. Practitioners associated with this collective deliberately blurred the boundaries be- tween fact and fiction. Some staged their work, whilst others adopted images from popular film and commercials. Richard Prince's (b. 1949) appropriated "Marlboro Man", for example, included "stealing" images from cigarette adverts, cropping out logos and text, and re-appropriating the picture as an anonymous cowboy riding through midwestern terrain.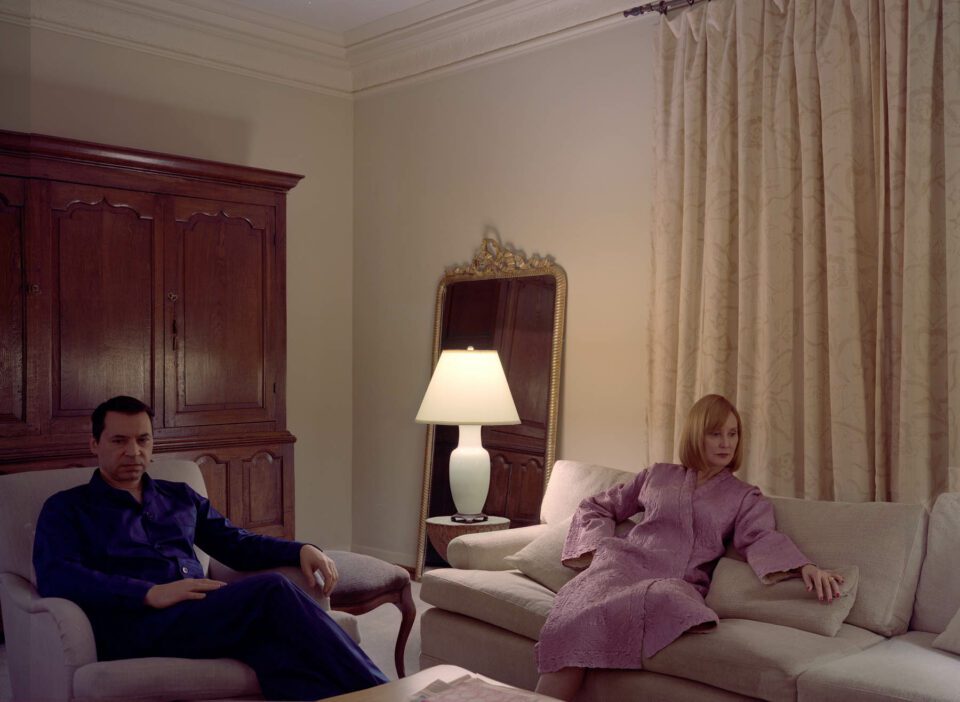 By reframing the "Marlboro Man" as a lone figure against a cloudless blue sky, devoid of branding, Prince tapped into the "wishful thinking" of advertising culture, whilst also alluding to some of the macho and colonial attitudes underpin- ning the west at the time. Cindy Sherman (b. 1954) by contrast, took on roles from popular cinema, producing brand new images which were uncannily familiar: portraits suggestive of the femme fatale, the lonely victim, or the American housewife hiding dark secrets behind white picket fences.
Jeff Wall is another giant of this first generation, a Canadian artist now based between Vancouver and Los Angeles, tapping into roots of Hollywood. To produce a single image, Wall invests the same kind of effort that goes into a major film production; he is inspired by scenes from real life, but never shoots them in the moment. Instead, he sets up images after the event as a kind of rechoreographing, infusing the compositions with allusions to art history. Until around 2000, the works were presented in lightboxes, structurally inspired by illuminated ads and billboards. Pair of Interiors (2018) includes a couple seemingly in the throes of an argument. In reality: this is not a couple, and the cosy interior is not their home. "This psychogram stands for Wall's extremely precise and sensitive way of grasping situations, staging them in greater detail," True Pictures? co-curator Fahrnschon states.
The so-called "second generation" is perhaps harder to pin down; styled "After Appropriation", it includes names such as Liz Deschenes (b. 1966), known for photograms and installations, for example, or Collier Schorr (b. 1963), who explores the interplay between commercial and personal work. Even so, similar questions resurface. Deschenes maintains the interest in images as images, which offer an "economy of means: [making] the most out of the least materials."
Gregory Crewdson, meanwhile, explores similar themes to Wall through painstakingly staged shots that cite David Lynch's neo-noir mystery thriller Blue Velvet (1986). Crewdson's images suggest a sense of unease beneath familiar tropes of small-town American life. He creates a kind of hyperrealism that rubs up against our sense of reality, creating palpable tension. He's showing three works in True Pictures?, which curator Fahrnschon describes as part of a constructed world: "a mysterious and uncanny America, oscillating between familiarity and the unknown: between everyday life and Hollywood; between security and exclusion."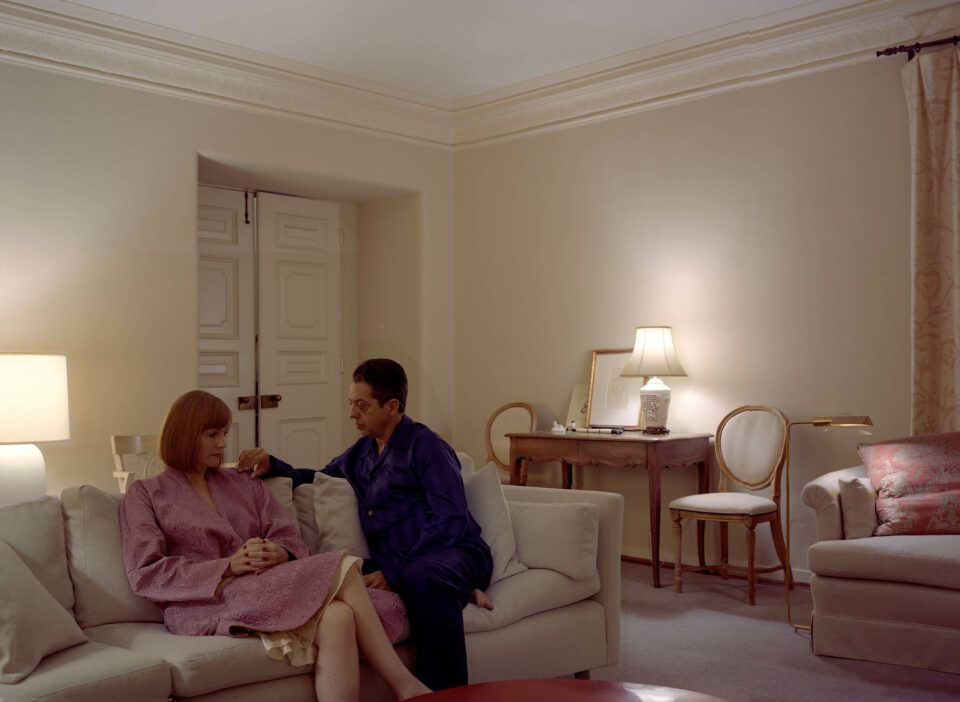 The "third generation" is styled simply as the "Youngest Photographers." Fahrnschon concedes that these felt harder to curate than the earlier artists. He's happy to have given Meryl McMaster a first European museum show, though, showing important work which depicts culture and heritage from the Nêhiyawak community (Plains Cree). The 2019 self portrait, From a Still Unquiet Place, combines references to indigenous and Canadian cultures: tartan and a feather headdress. Taryn Simon (b. 1975) has a more assured place in art history, however, having had solo shows at Tate Modern and the Museum of Modern Art, New York. Akin to earlier North American image-makers from this period, Simon is explicitly interested in the notion of pictures as "truthful documents."
Simon's 2002 series The Innocents documents stories of false convictions, especially those based upon misidentification through imagery. Jeffrey Pierce, for example, was sentenced to 65 years for rape and robbery, after being identified from a photo array. 15 years later, Pierce was exonerated for all crimes, after forensic analysis successfully identified the DNA of another individual. Simon photographed him, looking back at the camera, from a boat surrounded by open water, the dark lake becoming a metaphor for the truth that lies beneath the surface. She expands: "The scene of the crime is at once arbitrary and crucial – a place that changed their lives forever, but to which they had never been. These photographs blur the lines of truth and fiction – an ambiguity that can have severe, even lethal, consequences."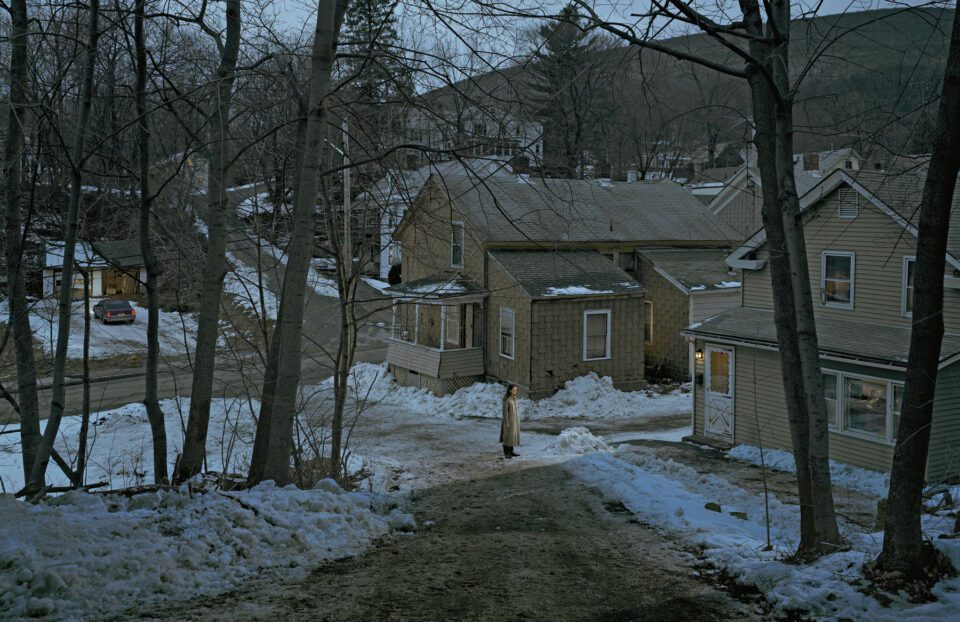 Other artists in this "third generation" take a more direct approach, however, most notably LaToya Ruby Frazier. She makes black-and-white social documentary work, focusing on the water crisis in Flint, Michigan, where, owing to governmental mismanagement, the water supply was poisoned with lead. It took years of campaigning to have the problem acknowledged, and then put right. Frazier has said she is influenced by photojournalist and Civil Rights activist Gordon Parks, telling Huck Magazine back in 2017 that she learned through his work how "you could show what inequality does to humanity while also capturing the strength shown in the face of it." She's motivated by highlighting issues, that's to say, not the ontology of images. Frazier's work can also be read as an alternative to mainstream narratives, representing places in which the access to basic amenities is compromised. Frazier shows something unsettling not by staging uncanny scenes, but by illustrating the underbelly of the world's largest economy – an image far removed from the so-called "land of opportunity", but one that's becoming more familiar via protests for the global Black Lives Matter movement.
There are other artists in this major exhibition whose work doesn't fit neatly into a narrative about formalism or veracity. Nan Goldin (b. 1953), for example, is an essential practitioner in any survey of recent and contemporary photography in North America, and is included in the "first generation" here. However, her snapshot aesthetic offers a "shoot-from-the-hip" authenticity, not an exploration of photography, staging, or appropriation. Perhaps there is a wider sense in which Goldin's work pushes the boundaries of mainstream imagery. The Ballad of Sexual Dependency, an iconic series, was shot over 15 years from the mid-1970s onwards, showing friends and lovers with frankness and a sense of sexual freedom.
True Pictures? is a highlight of the photographic season, covering a wide range of perspectives, genres and timelines. When more than 3.2 billion images are created and uploaded per day, it's never been more important to ask questions about the pictures washing over us. As Sontag famously stated: "The painter constructs, the photographer discloses."
---
Words: Diane Smyth
True Pictures? Sprengel Museum, Hannover, until 13 February
---
Image Credits:
1. Gregory Crewdson, Untitled, 2006 (detail). Digital pigment print. 57 x 88 inches. 144.78 x 223.52 cm. Edition of 6, plus 2 APs. © Gregory Crewdson. Courtesy Gagosian.
2. Taryn Simon, Jeffrey Pierce. Lake Huron, Port Huron, Michigan. Served 15 years of a 65-year sentence for rape and robbery (detail). From the series The Innocents (2002). Inkjet print, 121.9 x 157.5 cm. © Taryn Simon. Courtesy Gagosian.
3. Jeff Wall, Pair of Interiors (2018). Inkjet print, 152 x 207 cm. Courtesy of the artist.
4. Jeff Wall, Pair of Interiors (2018). Inkjet print, 152 x 207 cm. Courtesy of the artist.
5. Gregory Crewdson, Untitled, 2006 (detail). Digital pigment print. 57 x 88 inches. 144.78 x 223.52 cm. Edition of 6, plus 2 APs © Gregory Crewdson. Courtesy Gagosian.