In 2021, Squid Game became Netflix's most popular series of all time. The South Korean show – which resonated for its sharp social commentary and nail-biting drama – accrued over 1.65 billion view hours in the 28 days post-release. Likewise, in August of this year, K-pop stars BLACKPINK released Pink Venom: Spotify's most-streamed song by a female artist in a single day in 2022 so far. South Korean media is consistently breaking records; a memorable example might be PSY's hit single Gangnam Style, which took its place as the first music video to reach 1 billion views on YouTube in 2012.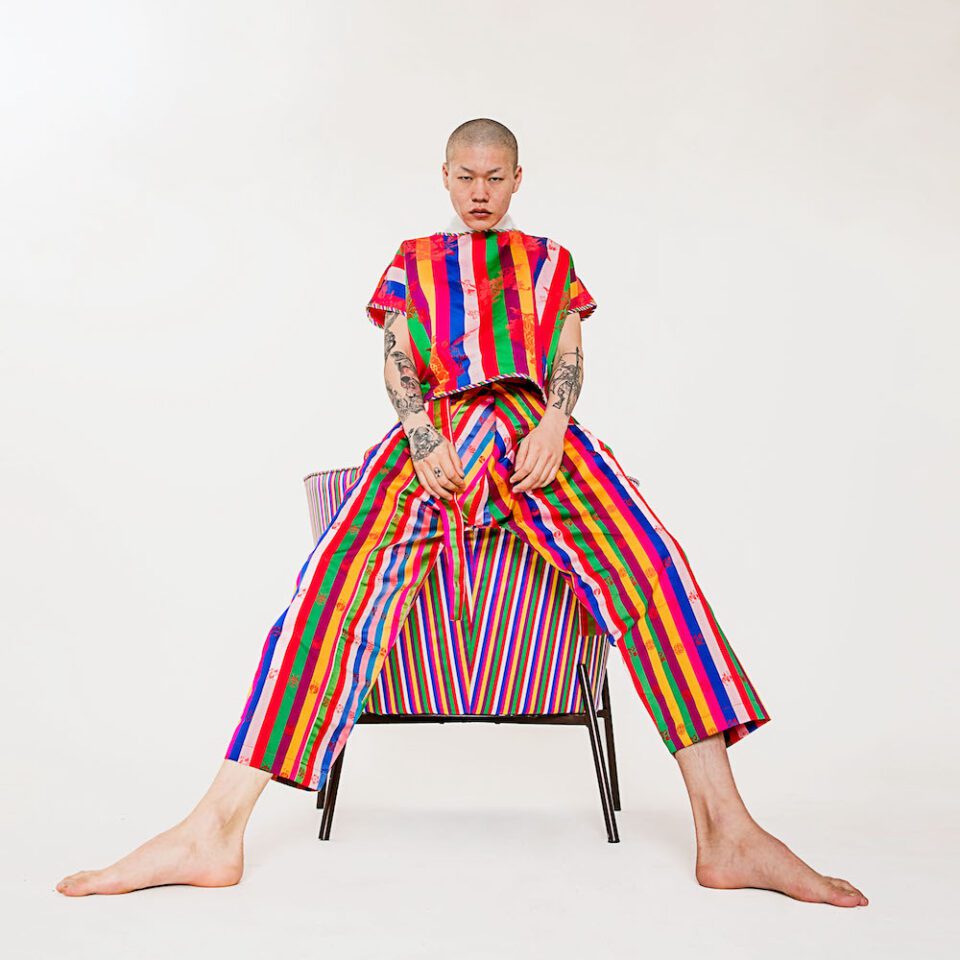 Now, PSY's song opens a new show at London's V&A. Hallyu! The Korean Wave focuses on the pop culture phenomenon known as 'hallyu' – or 'Korean Wave' – which rose to prominence in Asia during the late 1990s and has since spread worldwide. V&A's exhibition is equally wide-reaching, with over 200 objects across music, cinema, art, fashion and more. The movement, as Curator Rosalie Kim explains: "has transformed the country's image from one devastated by the Korean War to that of a leading cultural powerhouse in the era of social media and digital culture today."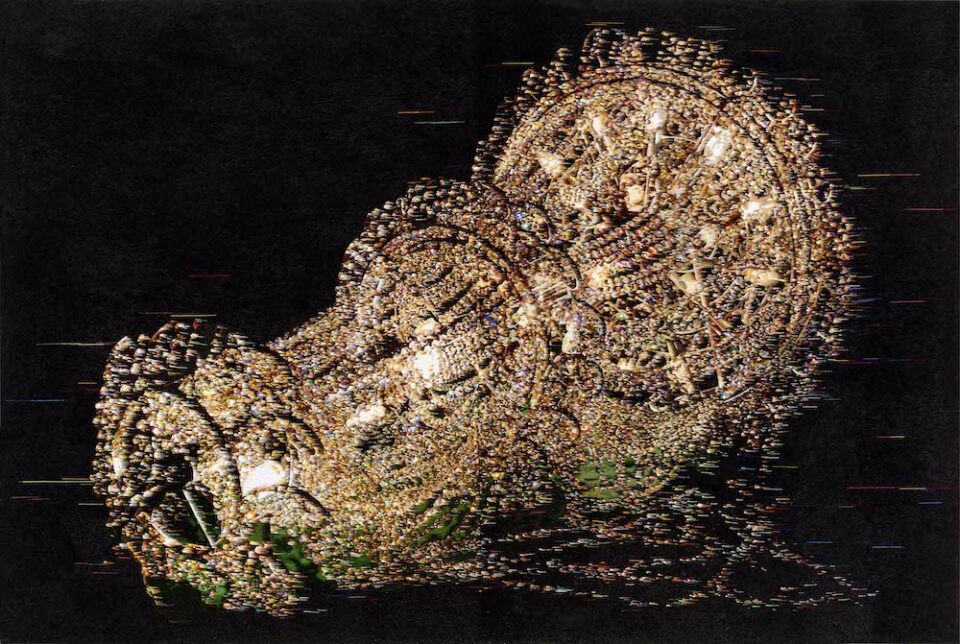 In the 1960s and 1970s, post-war South Korea experienced rapid industrialisation and economic growth, and was propelled onto the international stage in 1988 with the Seoul Summer Olympics. The following decade saw innovations in IT turn the country into one of the most digitally connected in the world. Examples of such electronics – including the world's first commercial MP3 player – are included in Hallyu!. Shown at the top of the page is a monumental 1986 sculpture by pioneering artist Nam June Paik (1932-2006): the "Father of Video Art." The towering piece features 33 TV monitors.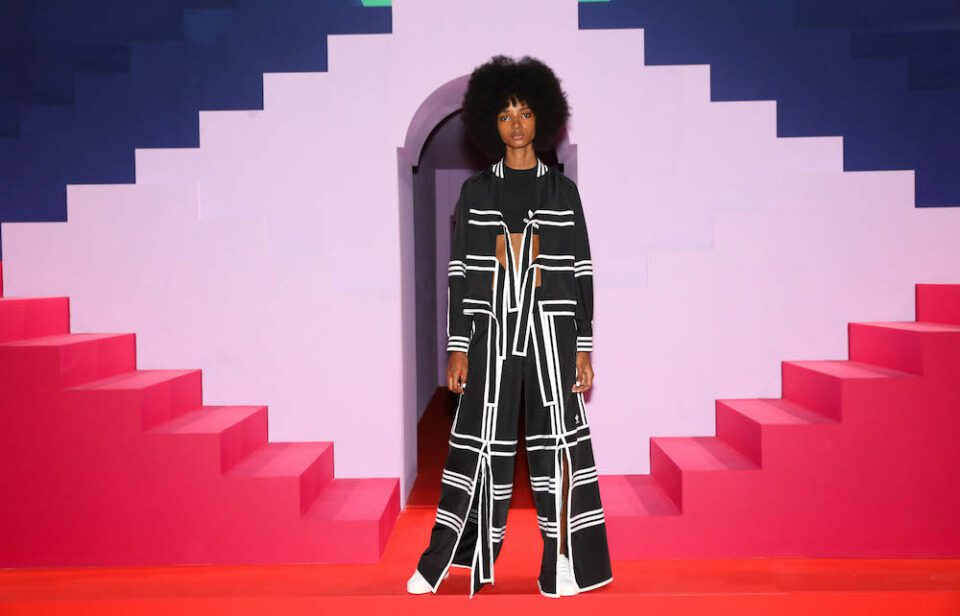 Fast forward to today, and the country's creatives continue to make waves. Bong Joon Ho's Oscar-winning film Parasite is one such example, becoming the First Foreign-Language Film to Win Best Picture at the 2020 Academy Awards. "Once you overcome the one-inch-tall barrier of subtitles," the director famously said at the Golden Globes. "You will be introduced to so many more amazing films." For the first time, V&A showcases a recreation of the bathroom in the Kim family's banjiha – or semi-basement apartment – under the guidance of Production Designer Lee Ha Jun. Audiences will also come face-to-face with the now-iconic pink guard costumes and green tracksuit from Squid Game.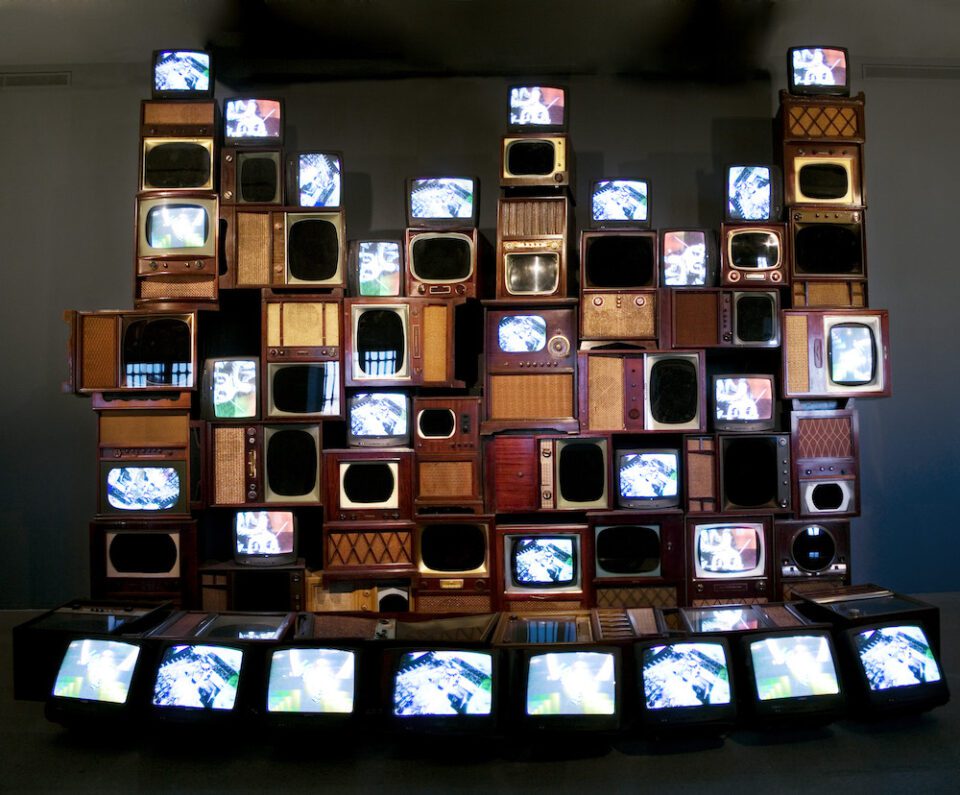 Social media and fandoms have played a huge role in increasing the reach of Korean media, especially when it comes to K-Pop. Curator Rosalie Kim explains how the popularity of bands like BIGBANG and BTS "has been amplified by tech-savvy and socially conscious global fanbases." BTS has posted 19 of the 30 most retweeted tweets of all time, sitting alongside those of Barack Obama and Ellen DeGeneres. As such, V&A put out a public call for submissions ahead of the show: the resulting fan-made banners are now suspended from the museum's ceiling. K-Fashion has become equally renowned online for its fun, fast-moving and gender fluid approach to street style. Hallyu! traces innovations in beauty back to the 13th century, showcasing over 20 looks by contemporary hanbok and fashion designers from Korea and the diaspora.
---
Until 25 June 2023 | vam.ac.uk
---
Image Credits:
1. Mirage Stage by Nam June Paik. Seoul, South Korea, 1932 – Miami, USA, 2006 © Nam June Paik Estate.
2. Saekdong by Darcygom. Photo Jihoon Jung, courtesy Darcygom.
3. What you see is the unseen / Chandeliers for Five Cities by Kyungah Ham © Kyungah Ham. Courtesy of the artist and Kukje Gallery. Photo: Chunho An.
4. Ji Won Choi x Adidas. Photo Francesca Allen, courtesy Adidas
5. Mirage Stage by Nam June Paik. Seoul, South Korea, 1932 – Miami, USA, 2006 © Nam June Paik Estate.