What makes a "good" portrait? From hyperreal paintings to abstract experiments, iPhone selfies to digital avatars, the definition continues to change as technology and trends develop. The Taylor Wessing Photographic Portrait Prize 2022 showcases more than 50 examples of contemporary portraiture, chosen from a pool of over 4,000 entrants. Amongst them is Clémentine Schneidermann, who has won this year's first prize for Laundry Day. The series documents the daily chores of her neighbour in South Wales, navigating life in lockdown. Here, we run-down five more photographers to look out for at the exhibition – including second prize-winner Haneem Christian, who explores the importance of chosen family.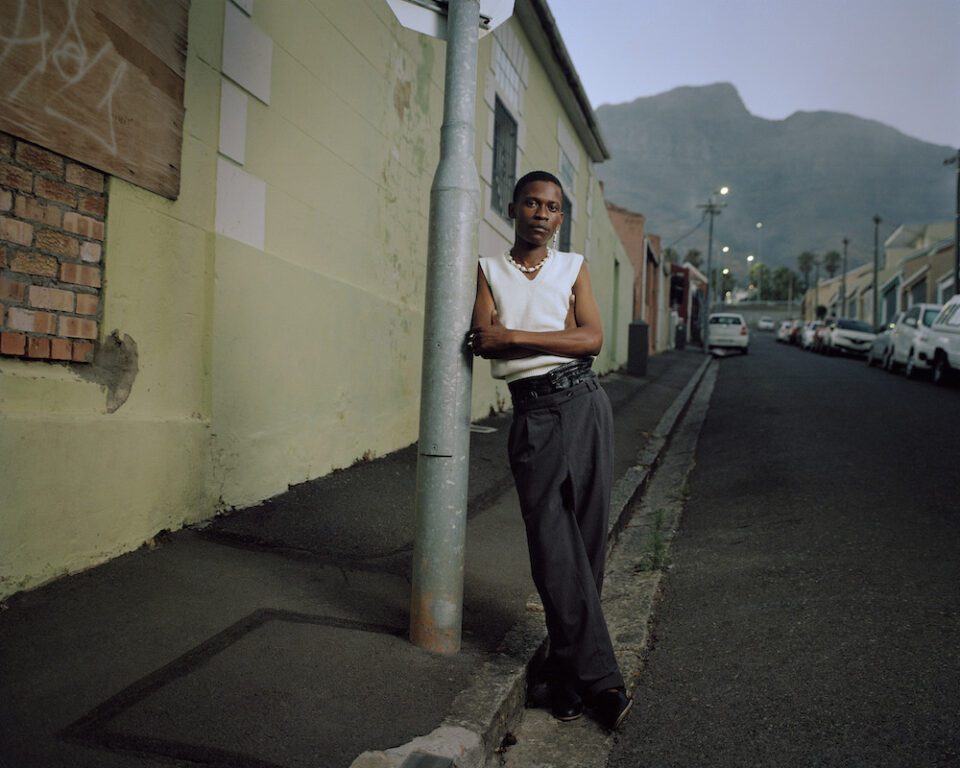 Nick van Tiem
Amsterdam-based Nick van Tiem describes his work as "character-driven and unapologetic." This approach is, primarily, rooted in storytelling. van Tiem's process begins with picking out interesting faces and locations from the crowd; he then builds a more complex scene with layers of curiosity, awe and narrative. The above image, for example, depicts Andile in front of his house in Woodstock. He leans against a lamppost, wearing pearls, a white top and wide-leg trousers. Compositionally, it might bring to mind Helmut Newton's iconic 1975 image Le Smoking for Yves Saint Laurent. But here, as the road extends up into the distance, a vast mountain appears through the mist – overlooking rows of tiny houses below.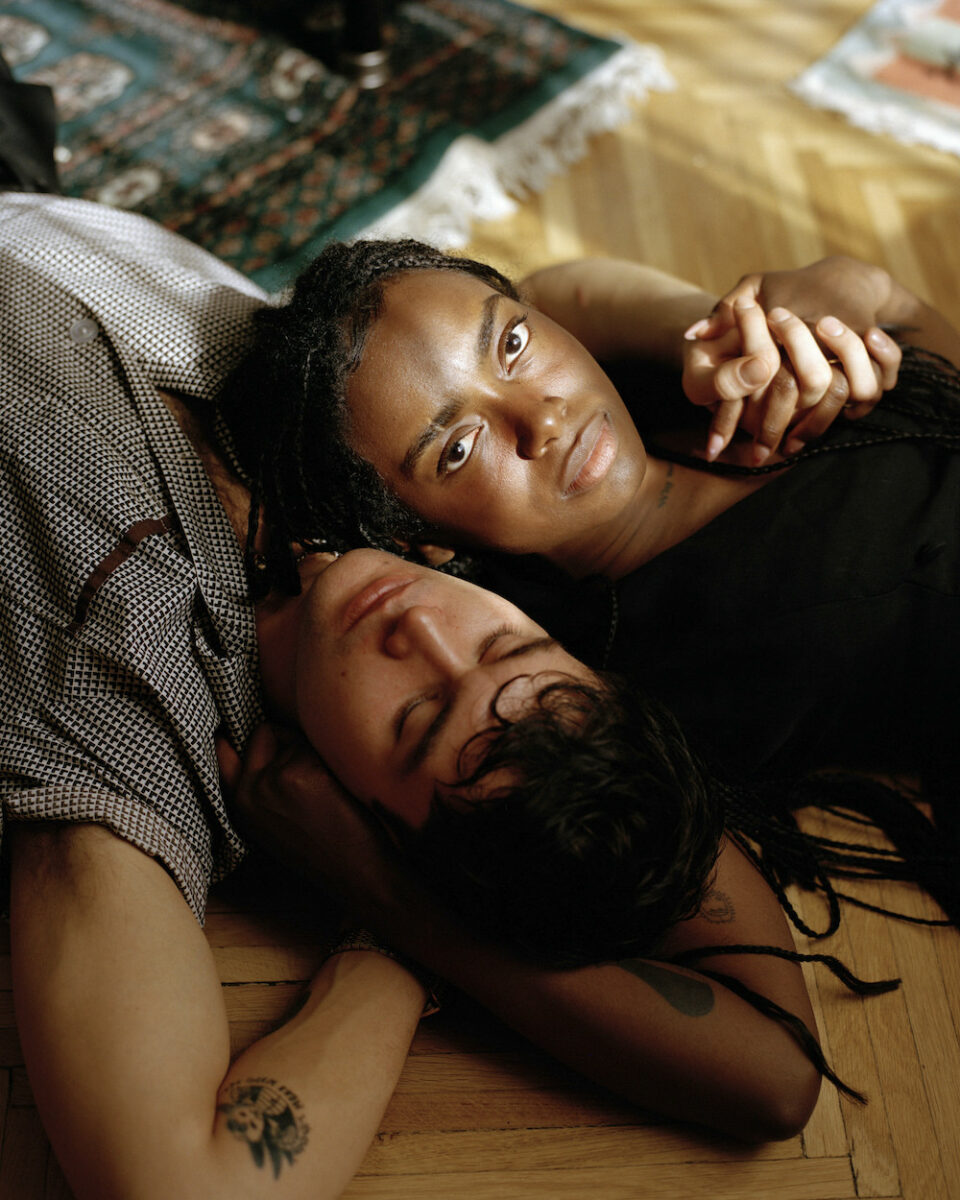 Curtis Hughes
"Online dating applications such as Tinder, Bumble and OK Cupid have significantly changed the ways in which people date and form relationships," writes Curtis Hughes, the British social documentary and portrait photographer behind image series Modern Love (above left). The collection is testament to the ways in which technology can bring people together, with each portrait capturing a couple in their home across the UK and Europe. "It is estimated that, in 2021, more than 38% of new relationships blossomed through online dating, with this figure expected to rise to more than 45% by the end of 2023."
Suleika Mueller
Born in Switzerland, Suleika Mueller was brought up in a Sudanese Sufi Muslim order, spending formative years going to a Swiss school whilst continually traveling to Sudan, Egypt, the UAE or across Europe to practice with the Sufi community. This experience – of living between two cultures – led the photographer to become interested in hybrid identities. Now, based in London, Mueller uses the lens to make space for such individuals to express themselves (above right). She is dedicated to "creating more nuanced and authentic Muslim portrayals and stories, as well as educating and challenging harmful stereotypes."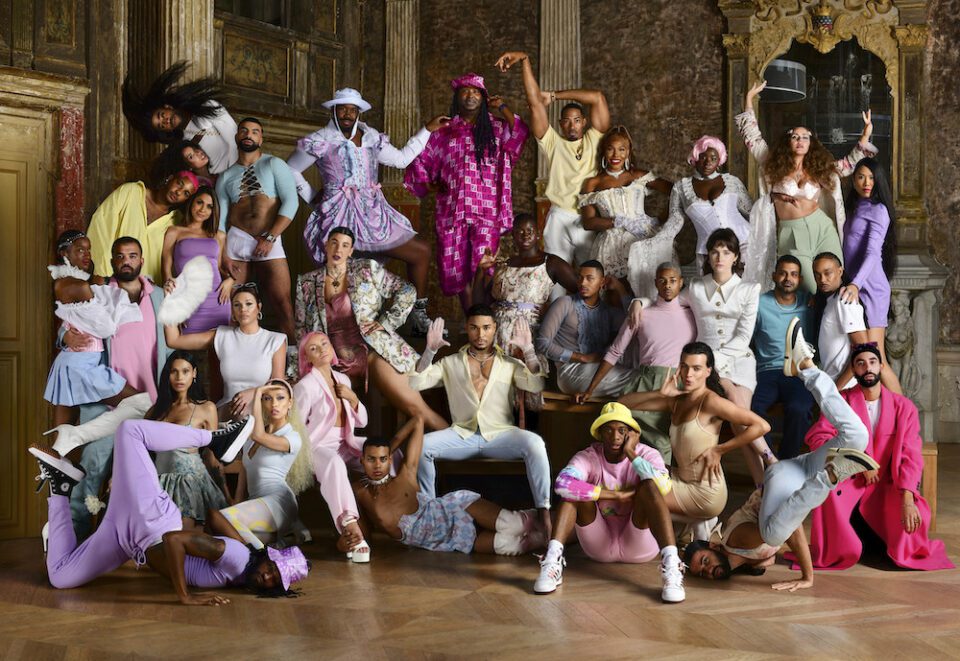 Frederic Aranda
Anish Kapoor. Damien Hirst. Marcus Rashford. Dina Asher Smith. Vivienne Westwood. Self-taught Frederic Aranda has photographed an array of big names across art, culture and sport. For Aranda, the true challenge of portraiture has always been "to try and express as much as possible about a person in one, singular image." But how does this problem translate to the large scale? How can we communicate these uniquely individual identities in a bigger group setting? The above image, titled Vogue House, does just that, capturing an array of styles, expressions and movements in a single frame.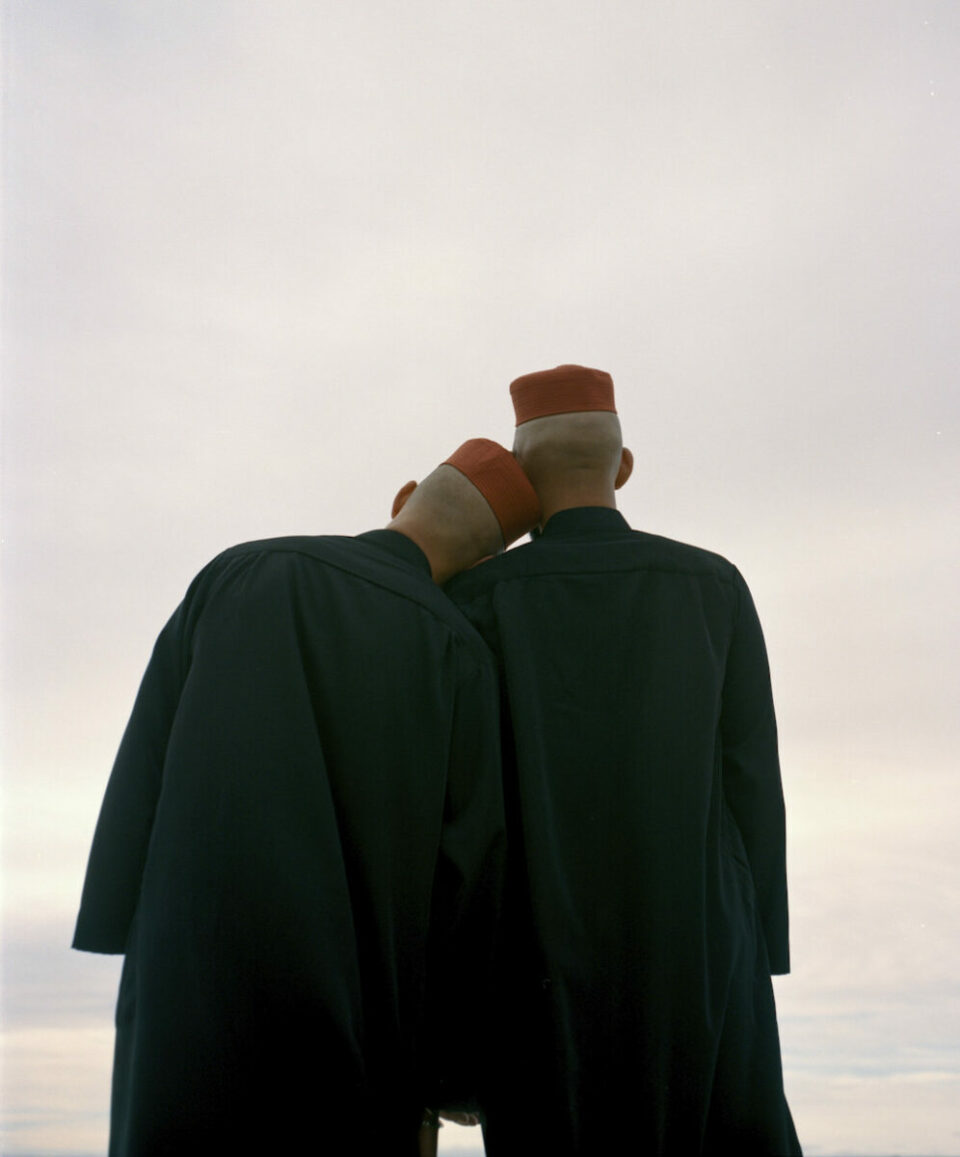 Haneem Christian
Mother and Daughter (above right) depicts Cheshire Vineyard and Autumn May, who are both trans feminine artists from Cape Town, South Africa. Photographed by Haneem Christian, whose practice explores queerness and transness in relation to family, race and identity, the portrait is focused on the relationship between the two individuals. It also questions "what it means to be a mother to a child who you have chosen and has chosen you." For Christian, who won second prize in the Taylor Wessing Photographic Portrait Prize 2022, this work "is a celebration of the family we choose."
---
Taylor Wessing Photographic Portrait Prize 2022 runs 27 October – 18 December at Cromwell Place.
---
Image Credits:
1. Mother and Daughter, April 2021 from the series Jannah Lies at the Feet of Thy Mother By Haneem Christian © Haneem Christian
2. Andile wearing pearls in front of his house in Woodstock, February 2022 by Nick Van Tiem © Nick Van Tiem
3. Peter & Sue, April 2022 from the series Modern Love by Curtis Hughes © Curtis Hughes
4. Shaheen & Bari, October 2021 from the series The Muslim In-Between By Suleika Mueller © Suleika Mueller
5. Vogue House, October 2021; By Frederic Aranda © Frederic Aranda
6. The Lover, November 2021 from the series The Lover by Haneem Christian © Haneem Christian
7. Mother and Daughter, April 2021 from the series Jannah Lies at the Feet of Thy Mother By Haneem Christian © Haneem Christian