"Why do we feel that we belong in some places and not in others?" asks Lise Johansson, an award-winning photographer based in Copenhagen. The artist is interested in our relationship with spaces: how do they shape our identities? What influence do they have on politics, culture and social life?
A: You studied portrait and commercial photography from 2012–2016 at Media College Viborg. How do both styles inform your photography?
LJ: My education from Media College Viborg has influenced my aesthetic style in many ways by being a highly technical degree. In my portrait studies, I was presented with all variations of studio light, speed light, daylight and light painting which has given me a set of skills that allows me creative freedom to make the images as I imagine them beforehand, using the right light to express the mood in the portrait.

The focus of the commercial part of my education was communication through images by choosing the right location, studio setup, light, model and atmosphere. All of these tools have informed my work. I also studied analogue and fine art photography in 2010 at Vera, School of Art and Design, Copenhagen which has also influenced my work.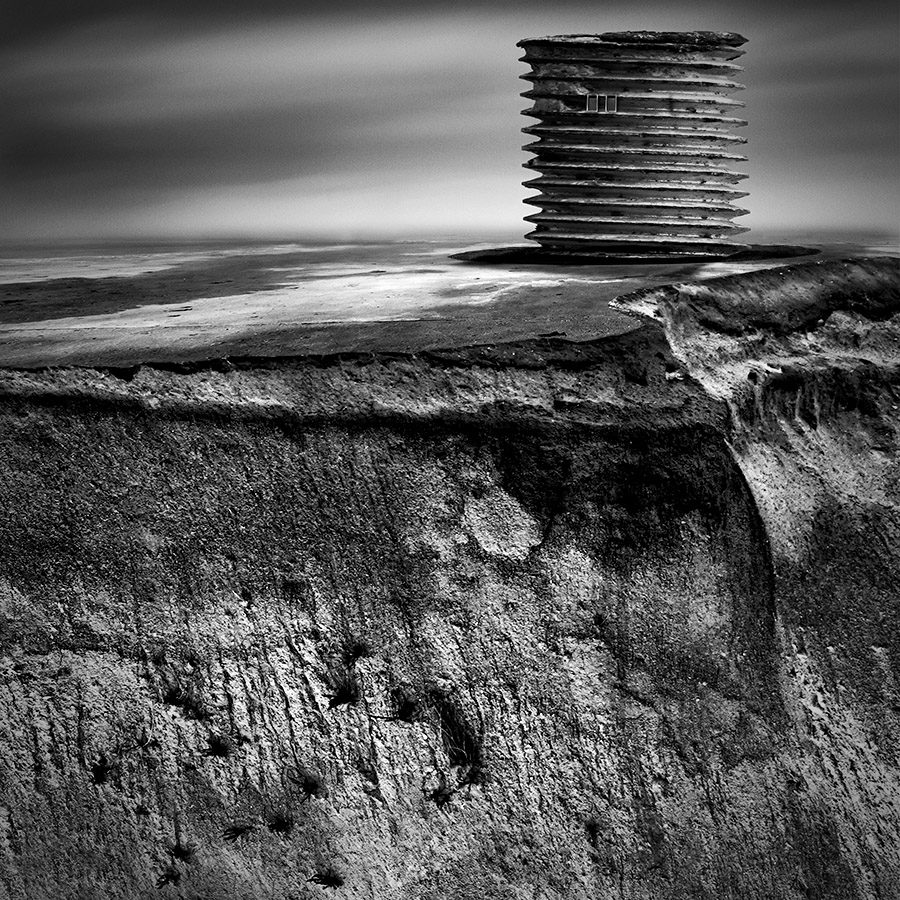 A: Your series Fractures and Composite Structures depict natural and industrial landscapes without people. What inspired you to begin photographing figures in architectural spaces?
LJ: I have always been interested in themes such as identity, place and belonging; including mental health issues and my work often departs from a very personal place.

My creative process is also a therapeutic tool where photography, building miniatures, researching and investigating a theme is something I feel that I need to do in order to address some of the questions that take up a lot of space in my mind. To express those questions and feelings I needed figures in the constructed spaces and places.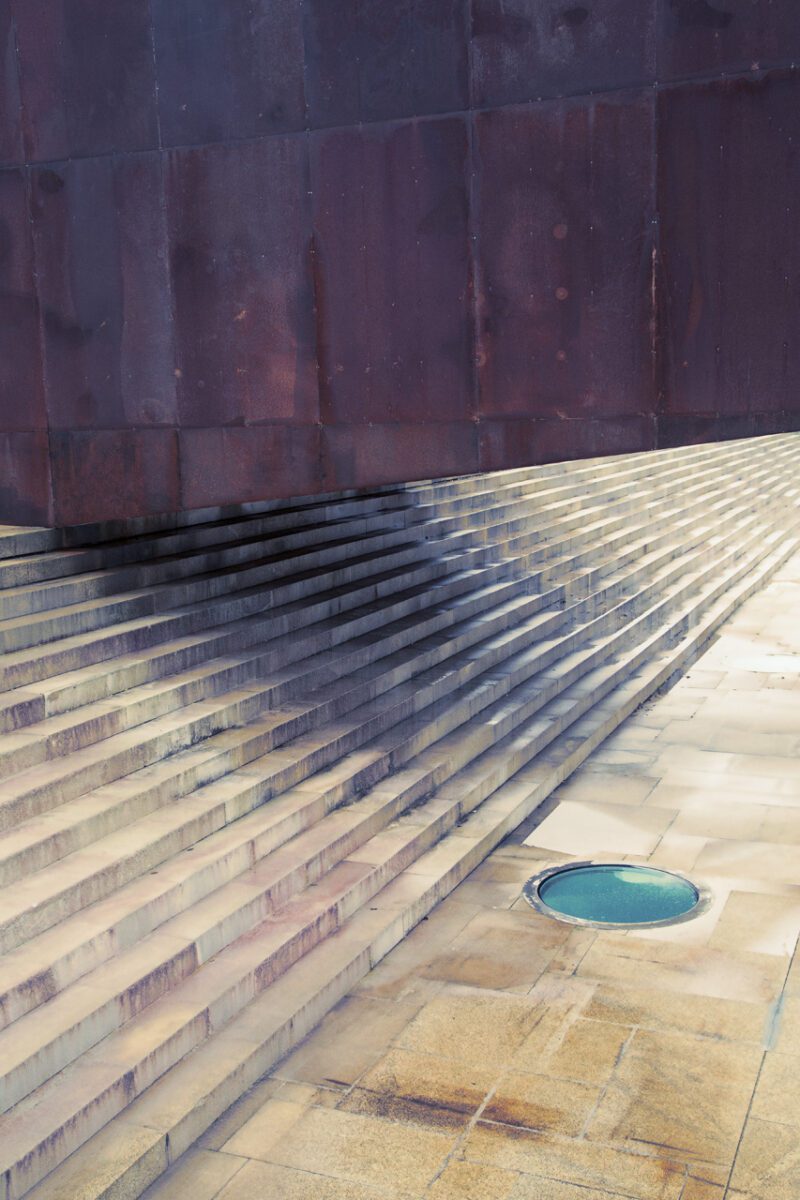 A: Figures in your images face away from the lens or are partly hidden by architectural details, including windows, door frames and mirrors. Why did you choose to conceal your subjects' identities?
LJ: I chose to keep their faces hidden to create stillness. In my opinion, concealing the subject's identity makes the work more timeless. The subject and space are stripped of details and associations to remove the sense of belonging you can have towards the architectural frames in your life. My aim is to put the focus on inner life but also on solitude and loneliness.
A: Your images tread a borderline between the conscious and the unconscious, creating a distorted reality. What interests you about this realm?
LJ: I am interested in Merleau-Ponty's phenomenological approach of placing consciousness as the source of knowledge. Perception is the background of experience which guides every conscious action. According to Merleau-Ponty, the world is a field for perception, and human consciousness assigns meaning to the world. We cannot separate ourselves from our perceptions of the world. Merleau-Ponty's phenomenological view of the body as a unit means that the body is a condition for experiences, vision and movements.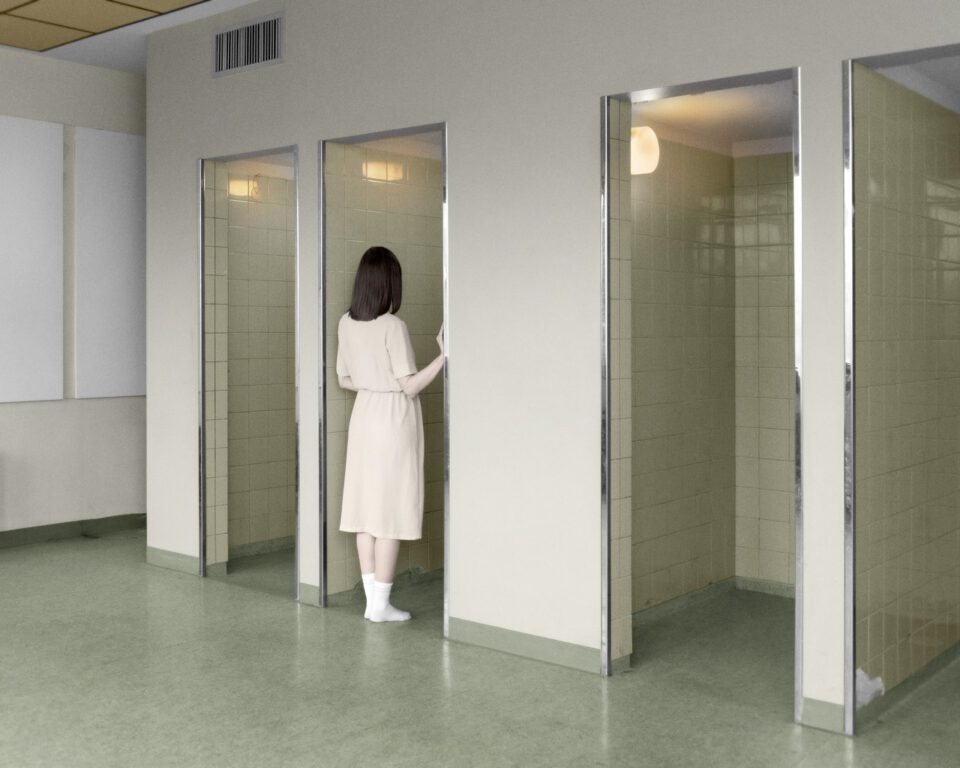 A: You often begin with physical miniatures of landscapes and architectural spaces. How does this help you to compose your final image?
LJ: I build miniatures aiming to create a sense of uncanniness in my work. The miniatures help me remove everything that I don't find important. I can move and compose the images as I want since I am choosing where to put everything: the furniture, the light, the windows and the subject.
A: How do you find and select locations for your photographs? What do the buildings in your images have in common?
LJ: I am inspired by the work of the Danish architect and industrial designer Arne Jacobsen; he became internationally known as one of the leading Nordic interpreters of functionalist architecture. But also, I choose locations according to my concept.

Shooting Resort about leisure spaces, I went to Mallorca and for the series I'm not here, which is about mental health issues, I photographed an abandoned hospital. I always choose to compose the images in a way where they don't give way too much information about the location. Less is more.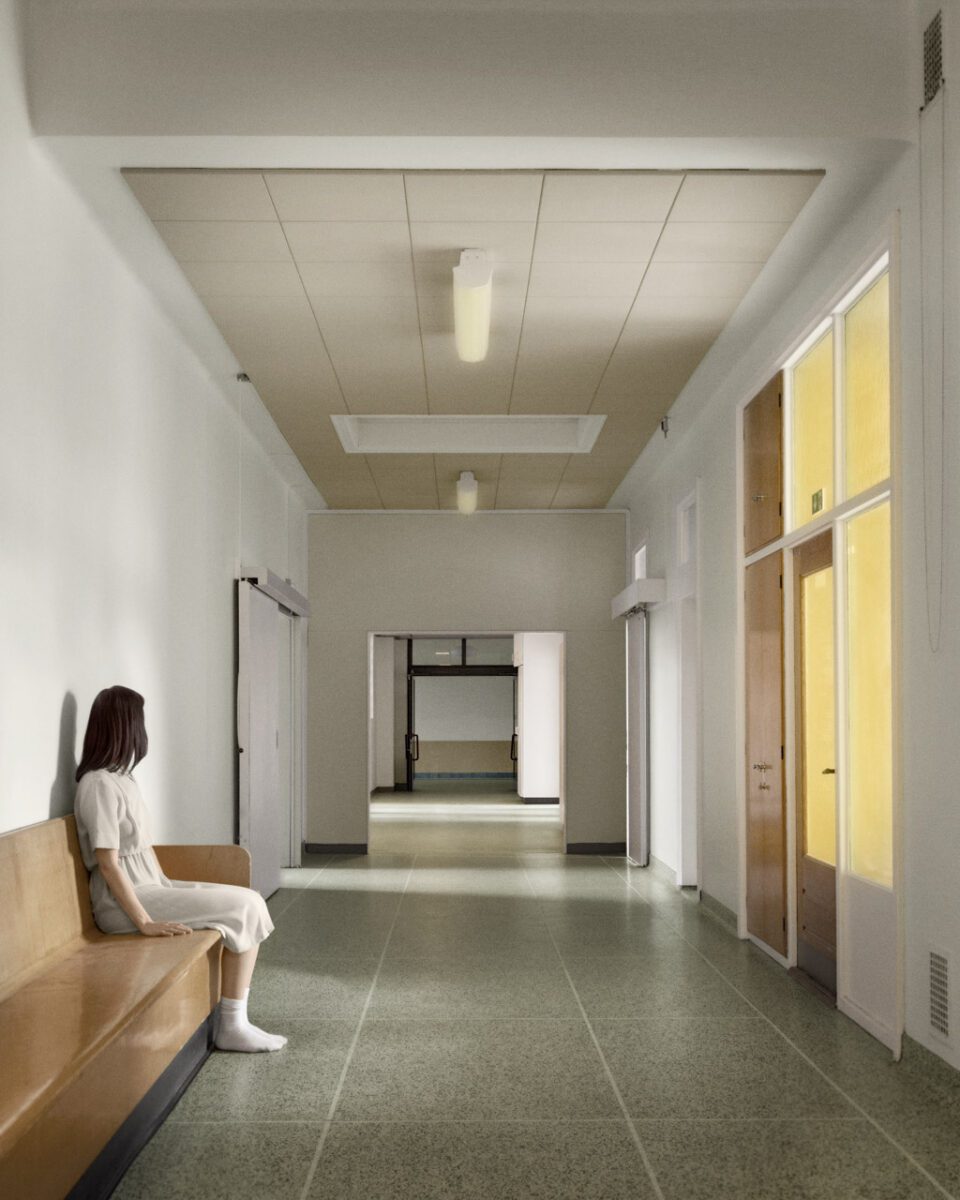 A: Symmetry and repetition are central to your images. What are you trying to express with these visual devices?
LJ: I use symmetry and repetition to create a balance between the elements and subjects in the artwork and also to enhance the uncanny part of the work.
A: Your images use a muted, neutral colour palette. Do you use editing tools to achieve this? What impact do these shades have on the overall narrative of your photography?
LJ: My two recent projects were hand coloured in Adobe Photoshop which is a time consuming process, similar to painting by numbers. This technique gives the images a quality that makes them look slightly more like a painting, but it is very subtle. I choose the colours I want and for this part I often use inspiration from cinematic colour palettes.
A: How do your images reflect feelings of belonging that we associate with familiar spaces?
LJ: The images lie somewhere in between familiarity and strangeness and have an uncanny layer, exposing the hidden strangeness in the ordinary and familiar. Since the interior has been stripped from context and place the connection between person and place has been erased.

Instead of evoking a sense of connection in its instances, arbitrary examples of infinite variations, I seek to apprehend the concept of belonging in its absence. It is the vacuum in the mise-en-scène. Uncomfortable spaces of unfulfilled potential, stripped of context and connection.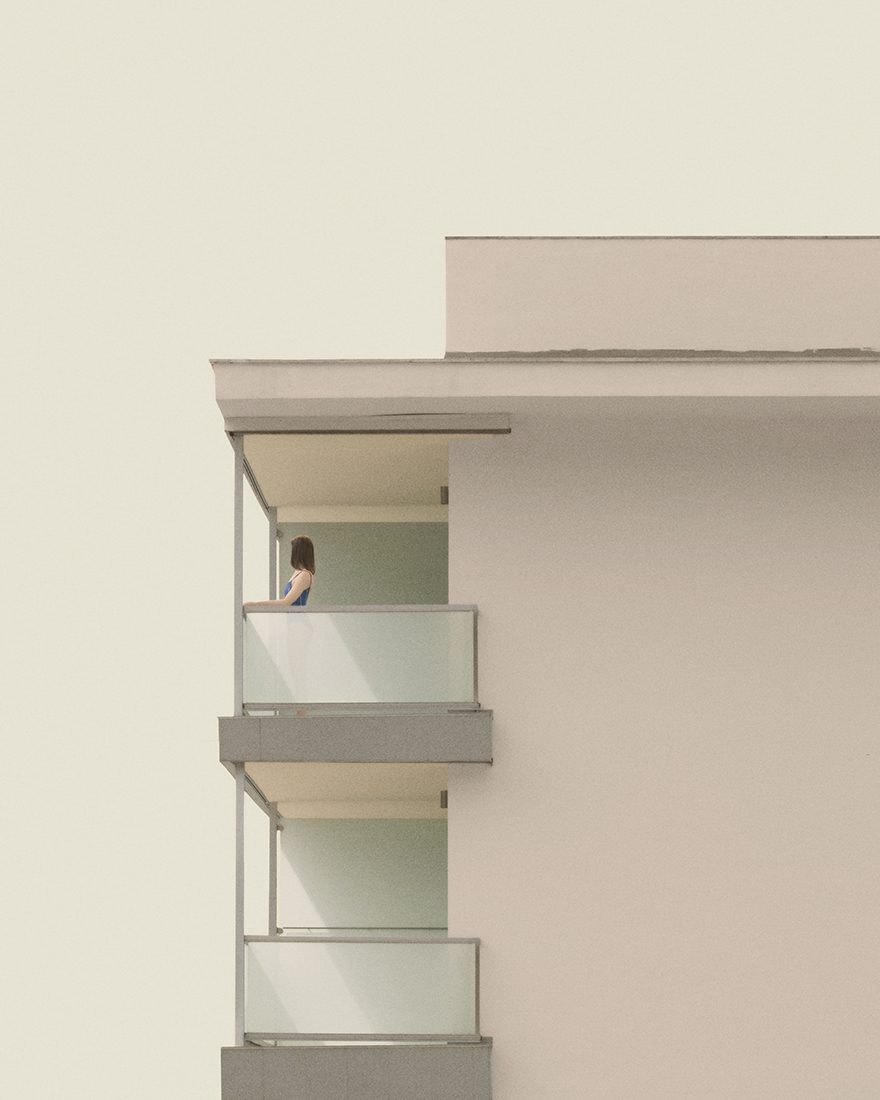 A: We displayed work from your Resort series in the October / November issue of Aesthetica. How does this differ from other series, such as your previously featured series Absence?
LJ: Since I am interested in people's shared or individual feelings for the spaces or places they inhabit. I ask questions related to themes of place and identity. Why do we feel that we belong in some places and not in others? Whereas Absence is shot inside a room and conveys depictions of connection to yourself as well as feeling disconnected to your environments, Resort is an investigation of human leisure spaces. Resort is more about the space/place than Absence. Absence is about identity.

The Resort project is a look at how the boundaries between public and private space, relationships and material wealth are closely interwoven. The resort as a place is different from our everyday space, and suspends the routines of everyday life. It takes us away from the pressures and rules of normal life. The resort can serve as a place of relaxation, escape or even conflict. Also, Absence is photographs of miniatures, whereas in Resort there are actual spaces/places.
A: You are currently studying Art History at Copenhagen University. How does this influence your artistic practice? Do your academic and artistic investigations overlap?
LJ: Studying Art History influences my work in many ways. My academic and artistic investigations are almost inseparable. For example, I wrote a thesis about deep learning AI and my research will be the source of inspiration for an upcoming project. I also have another project I am doing next year which is influenced by my academic investigations. My creative process is almost always a result of a previous study.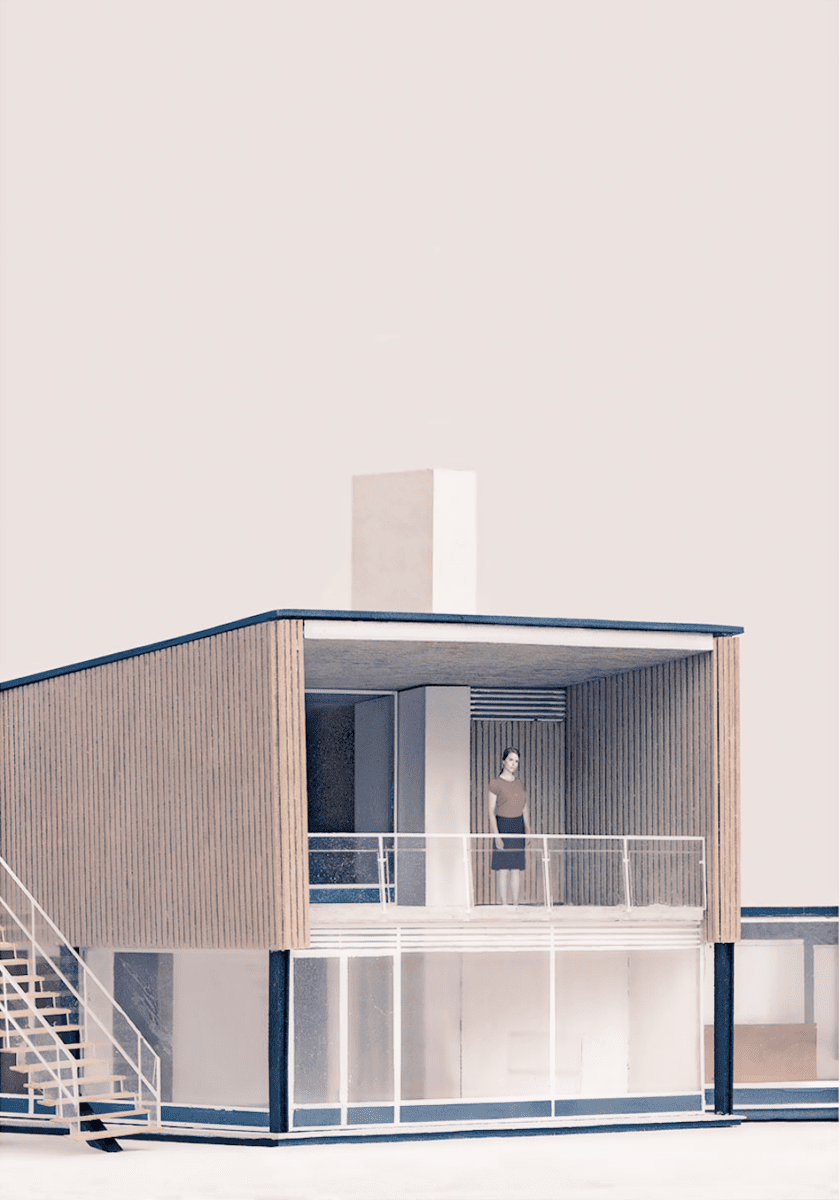 A: Are there particular movements or artists that inform your practice?
LJ: In recent years most of my inspiration comes from other artists from different movements and fields such as painting, performance and cinema. A couple of artists I admire are Edward Hopper with his timeless elegance and solitary cinematic scenes. David Hockney and his vibrant pastel colour themes.

Anna Ancher and Vilhelm Hammerhøi's beautiful use of light and work around themes such as isolation and loneliness. They also have their beautiful use of light in the scenery in common. Also cinema is a source of constant inspiration. I am especially a great admirer of the work of Swedish filmmaker Roy Andersson. His movie stills are similar to paintings and they almost fix the viewer in time and space. I love his color palette and how he depicts the alienation and solitude of modern life.
A: You were first place in Int'l Photography Awards 2021 in the Fine Art / Other category. How did winning shape your career?
LJ: All exposure to my work has an influence on my career. It is difficult for me to say how much Int'l Photography Awards 2021 has shaped it since I don't alway know on which platform people see my work, but what I know is that there was a lot of activity in terms of sales and exhibitions last year around that time. And since Int'l Photography Awards is one of the most prestigious photo awards it was very meaningful to win first place and to my career as a photographer.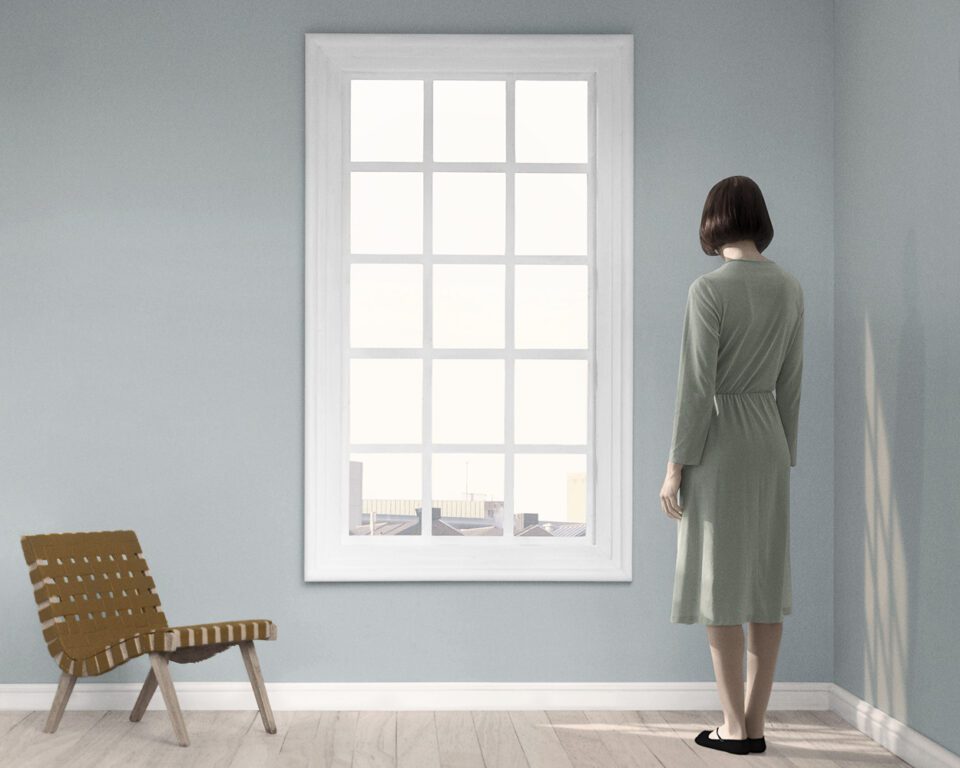 A: You exhibited at Art Miami from this year – what did you exhibit?
LJ: I exhibited Absence #1 via In The Gallery, the gallery representing me.
A: What's next for your practice?
LJ: In April I am going to Greenland for three months to work on a project which will involve building miniatures. The project is about the Anthropocene epoch. Besides Greenland, I am also working on a book project presenting work from my series I'm not here. And as I mentioned earlier, I am also starting a project based on my thesis about AI.
---
lisejohansson.com I Instagram: @lise_johansson
---
All images courtesy of Lise Johansson.

The work of Lise Johansson appears in the Artists' Directory in Issue 109 of Aesthetica. Click here to visit our online shop.