In 2019, US photographer Gregory Halpern (b. 1977) journeyed to Guadalupe, an archipelago in the Caribbean that was colonised by France in 1635. His resulting project, on view at the International Center of Photography (ICP) this autumn, shines a light on this history. It's part of Immersion: Gregory Halpern, Raymond Meeks, and Vasantha Yogananthan, which exhibits the projects produced by these respective artists during their residencies in either the USA or France as part of the Immersion programme. Set up in 2014 by the Fondation d'entreprise Hermès, the French American Photography Commission provides prized mentorship, exhibition and photo book publication opportunities. This year's laureates engage with colonial legacies, the plight of asylum seekers on the French border and what it means to be young in a world afflicted by the climate crisis in New Orleans.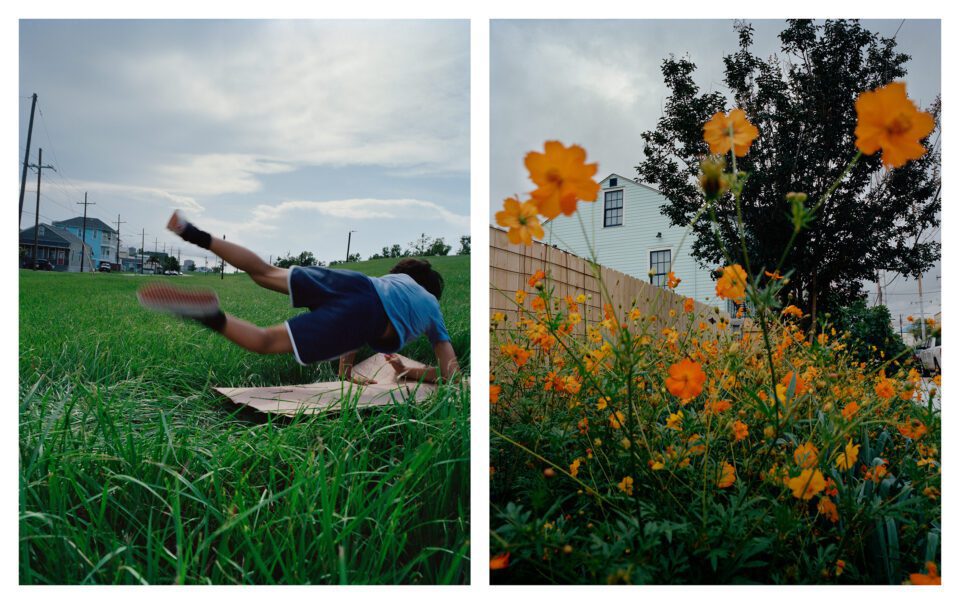 The title of Halpern's project, Let the Sun Beheaded Be, is a translation from Aimé Césaire's (1913–2008) poetry collection Soleil cou coupé (1948). In 1946, Guadalupe became a French overseas department along with nearby islands Martinique, La Réunion and French Guiana. Césaire was a Martinician poet, author and politician, who was key to the Négritude literary movement in the 1930s. Proponents "sought to reclaim the value of blackness and African culture" through art, literature and other forms of creative expression viewed as inferior by western cultures. In an interview with Diane Smyth, Halpern describes how Césaire's poetry "moved" him, continuing to say: "I love the way he describes heat, smells, colours, desire and death. And I share his interest in confrontation, in talking about what's uncomfortable." Indeed, his camera points frankly to the island's colonial history. He documents remnants, from an overgrown slave prison to a defaced bust of Christopher Columbus. One image shows a hand emerging from the top right corner of the frame. It points to a tattoo emblazoned on a man's back which reads "Décret de la Convention Nationale." This refers to a decree from 1848, marking the second and final time slavery was abolished in Guadalupe. The first was in 1794 when France promised emancipation to enslaved Guadeloupeans to convince them to fight against invading British forces. Slavery was re-established eight years later by Napoleon Bonaparte. Reminders of these events are etched in skin and immortalised on camera.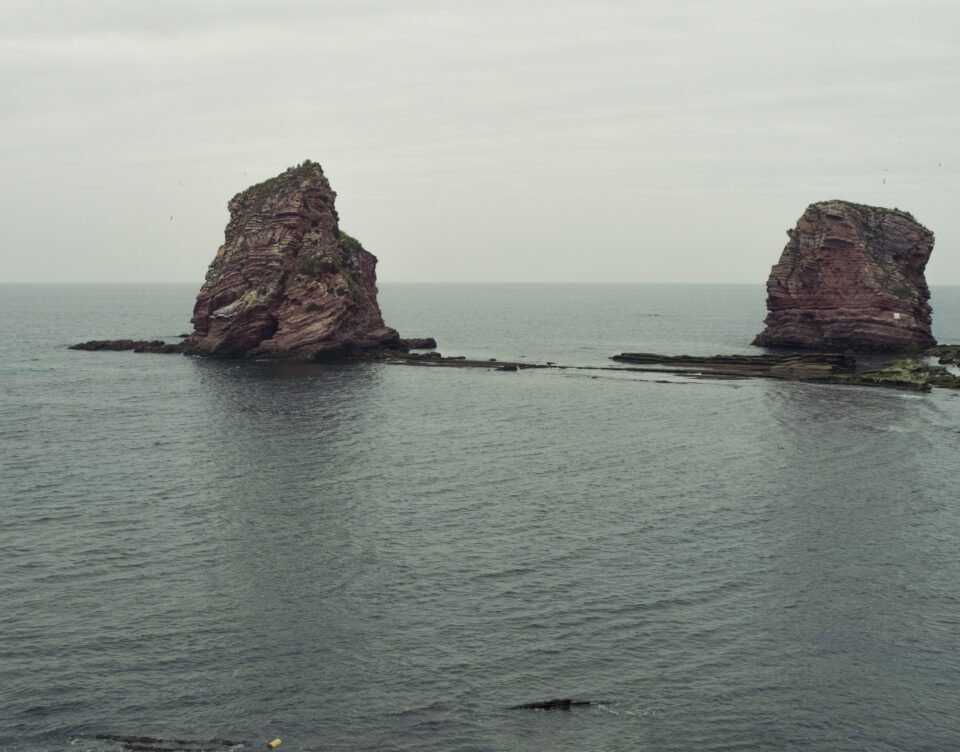 A horrific, and more recent, past also looms over the work of Vasantha Yogananthan (b.1985). Mystery Street takes us to New Orleans, Louisiana, to focus on a group of children playing together in the summer of 2022. The photographer settled into the neighbourhood and got to know this community of young people during their holidays. He visited 18 years after Hurricane Katrina, which killed over 1,800 people and devastated the city. Knowledge of this disaster adds a new layer of complexity to these happy scenes. Yogananthan explains his choice of subject and city, stating: "[these children] were born after the city was partly destroyed, so they are growing up in a place that will be the first to disappear in the US because of climate change." However, the kids within these snapshots are focused on having fun with friends. Two of them hide under cardboard boxes in the grass. The next shot shows one darting away from the box and off into the blue skyline. We catch a squirrel crossing an overhead wire. Faraway faces come into focus in crowded compositions ­– these are rare moments of thoughtful stillness and silence. The work of Helen Levitt (1913-2009) and Sergio Larrain (1931-2012) comes to mind, as well as the carefree joy captured in Julie Blackmon's (b. 1966) contemporary works. Yogananthan states that these children "make the landscapes theirs, though it's a landscape that adults have shaped before they were born."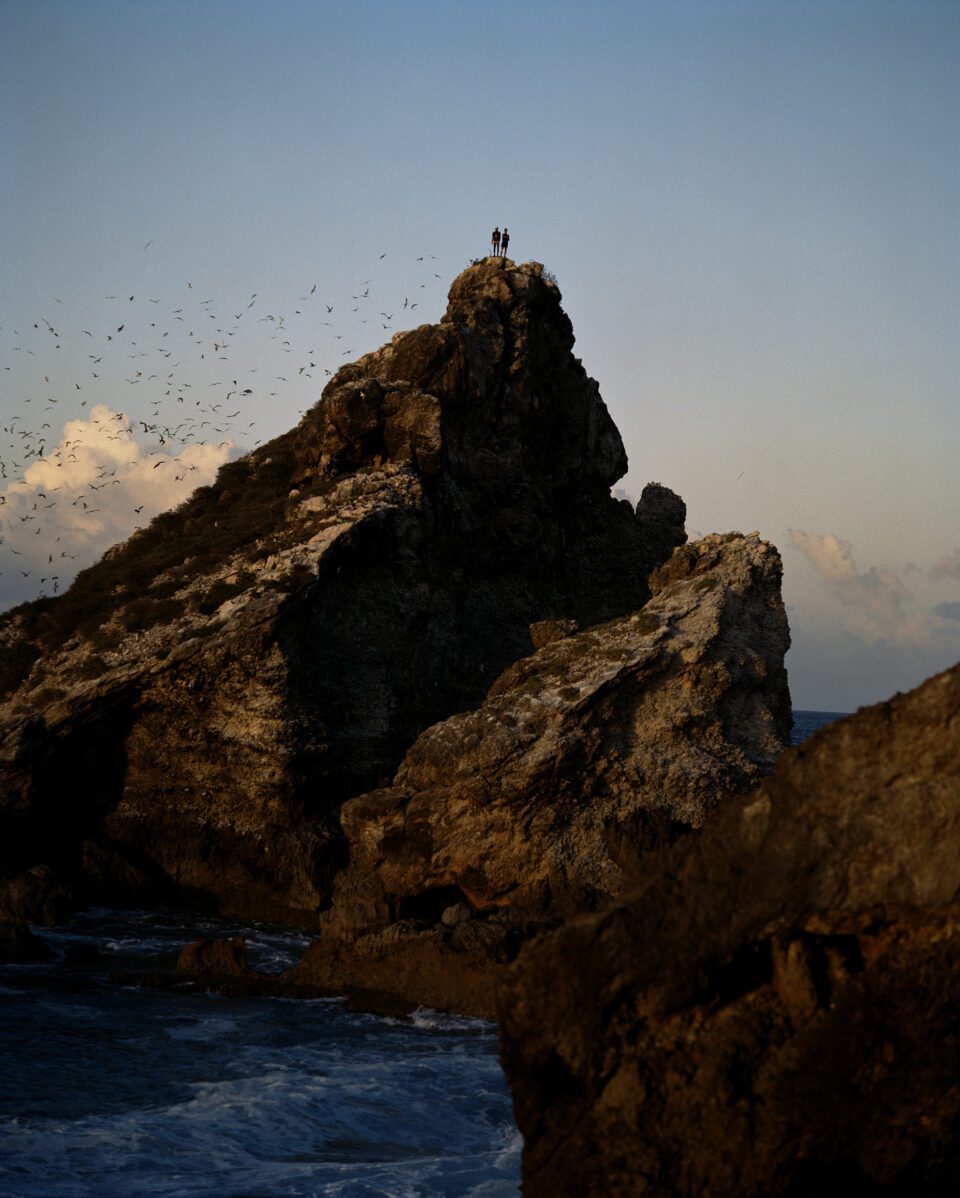 The land is also crucial to Raymond Meeks' (b. 1963) work, which came out of his time spent across two regions of France in 2022. He went to the banks of the Bidassoa River, a 66km waterway between France and Spain, and Calais. These settings are important crossings for asylum seekers making their way to the UK. His resulting series, The Inhabitants, captures their traces left behind. Bleak shots show objects abandoned on sandy beaches. In one, an empty white jug almost glows against a background filled with banana peels, orange skins and bits of metal. These images are confronting and ask us to empathise with people who have left their countries and loved ones in the hopes of entering a better place. Meeks' pictures are particularly pertinent at a time when news headlines are filled with stories of inhumane treatment and tragic deaths, which shows a disregard for their mental and physical health. It's telling that these images lack people themselves. Instead, there are only indicators of human presence. The artist initially sought to take portraits but opted for that these trace photographs. He explains: "For this work, my two primary focuses were: pay attention, which is every (artist's) imperative, and cultivate empathy."
The desire to understand brings these three very distinct photographers together. It's an inherent part of the Immersion programme, which is built on international and inter-cultural exchange. A dedication to close observations and the willingness to delve below surface-level stereotypes makes each series deeply moving. These are far removed from pristine postcards or immaculate coastlines and cityscapes generated by a quick Google image search. Instead, we are invited to focus on details and inspect how climate disasters, international affairs and colonial histories continue to affect places across the globe.
---
ICP, New York: Immersion: Halpern, Meeks and Yogananthan | 29 September – 8 January 2024
Words: Diana Bestwish Tetteh
---
Image Credits:
Gregory Halpern, Untitled from Let the Sun Beheaded Be, 2019. © Gregory Halpern.
Vasantha Yogananthan, Untitled from Mystery Street, 2022. © Vasantha Yogananthan.
Raymond Meeks, Untitled from The Inhabitants, 2022. © Raymond Meeks.
Gregory Halpern, Untitled from Let the Sun Beheaded Be, 2019. © Gregory Halpern.
Microsoft Word – Immersion_Press Images.docx
Gregory Halpern, Untitled from Let the Sun Beheaded Be, 2019. © Gregory Halpern.