The world is ablaze. At the time of writing, wildfires rage across southern Europe – decimating land and devastating lives in Turkey and Greece. More than 3.5 million acres have burned so far this year in the United States, whilst smoke from wildfires in Siberia has reached the North Pole for the first time in history. Fire season in the Amazon, already blighted by deforestation, hasn't yet reached its peak. The theme for this year's Prix Pictet – the award for contemporary photography that sparks discussions around sustainability – is fire. It couldn't be more timely.
---
Our ability to tame flickering flames – using them to cook our food, heat our homes, generate electricity and power vehicles – has proved fundamental to our development as a species. It's what separates us from other animals. That sway fire holds over us plays out in the language we use. We talk about ignited passions, burning desires… "Fire destroys and it renews," says Prix Pictet chair Stephen Barber. "Fire means survival, renewal, and economic prosperity. Yet our abuse of this most capricious of elements is the source of most of our environmental woes."
The shortlist for the ninth cycle of the award was revealed at Les Rencontres d'Arles International Photography Festival. Each of the 13 shortlisted photographers unpack the theme in different ways, some documentary, others more metaphorical. Brent Stirton's pictures patients treated at a clinic run by Dr Subodh Singh, a plastic surgeon in Varanasi, India, for impoverished burns survivors. Rinko Kawauchi's ethereal images capture summer firework displays – a source of wonder and delight that brings people together, whilst tinged with the thrill of danger. In David Uzochukwu's work, fire is a backdrop that gives his portraiture a mythical, apocalyptic feel.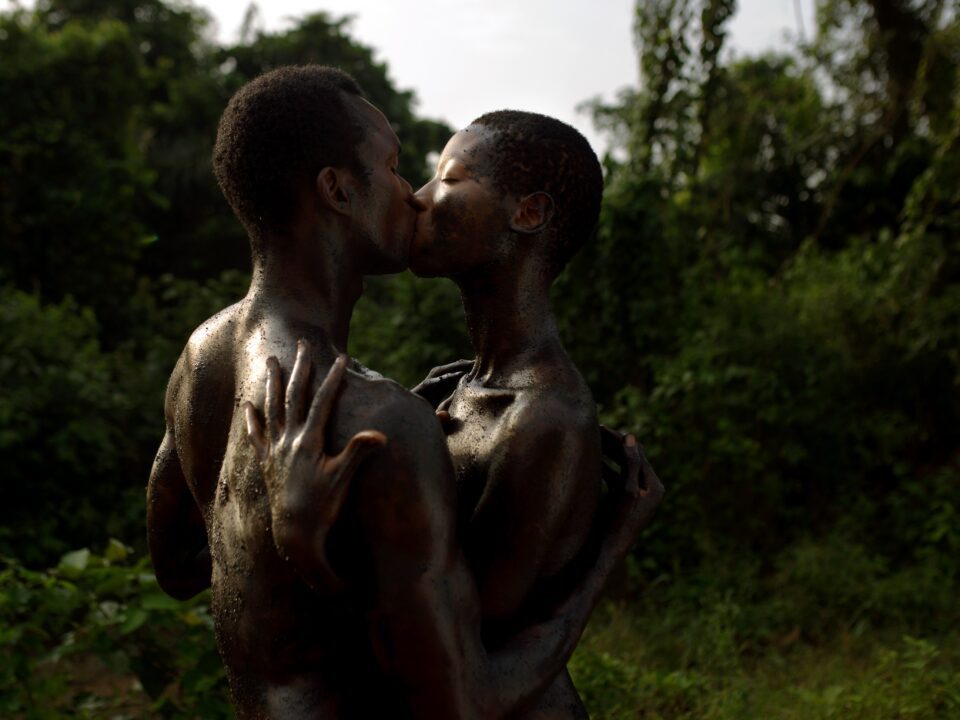 Several artists work with found photographs to construct images that explore the cultural and social significance of fire. Carla Rippey's collage series Immolation (2009-2019) is made up of images from Palestine to Mexico, showing people using fire as a weapon, against themselves and others. Others use fire as a tool in the artistic process. The duo Joana Hadjithomas and Khalil Joreige collected and set alight Lebanese postcards from the 1960s and 1970s, an allusion to the destruction of Beirut during the civil wars. Daisuke Yokota burned photographic prints coated in wax at Aichi Triennial in August 2016 to produce Matter / Burn Out – a phoenix rising from the ashes.
One overall winner of the 100,000 Swiss francs (USD 108,000, €91,000) prize will be announced on Wednesday 15 December 2021, at the Victoria and Albert Museum in London, ahead of an exhibition featuring all shortlisted artists that runs until 9 January. Whoever is chosen, there's a certain power to seeing them as a group. Together, they kindle a portrait of fire that shows its dual nature – seductive yet volatile and terrifying – that has held us transfixed since time began.
---
Prix Pictet: Fire will run from 16 December to 9 January.
Words: Rachel Segal Hamilton
---
Image Credits:
1. David Uzochukwu, Wildfire, 2015. From the series: In The Wake, 2020 © David Uzochukwu, Prix Pictet
2. Daisuke Yokota, Untitled, 2016. From the series: Matter / BurnOut,2016 © Daisuke Yokota, Prix Pictet
3. Lisa Oppenheim, from the series: Smoke, 2012-ongoing © Lisa Oppenheim, The Approach, Prix Pictet
4. David Uzochukwu, Tectonic Shift, 2020. From the series: In The Wake, 2020 © David Uzochukwu, Prix Pictet.