The UK had its first London Pride protest march 50 years ago – in 1972. Today, around 1.5 million people take part annually, with the month of June now dedicated to celebrating LGBTQ+ communities all around the world. Here are five art exhibitions and events taking place in the UK and US, from photography shows and exhibition tours to the launch of a brand new museum.
All of Us All of Us | Berkeley Art Center until 18 June
"Portraiture is one of the oldest photographic genres," says Roula Seikaly, curator of Berkeley's All of Us All of Us. "Yet, in the 21st century, it is not wholly inclusive. Both behind and in front of the camera, queer artists are interrogating ongoing discrimination." This show presents multiple portrait series by Bay Area makers, including work by Tristan Crane, shown at the top of the page. Crane combines personal statements with environmental portraits of gender nonconforming Californians, working intimately with sitters to determine where and how they want to be portrayed. Elsewhere, Marcel Pardo Ariza centres celebration and resilience in Latinx trans communities, whilst Vero Majano, Brown Amy and Kari Orvik's The Q-Sides portrays queerness as a vital element in San Francisco's lowrider culture.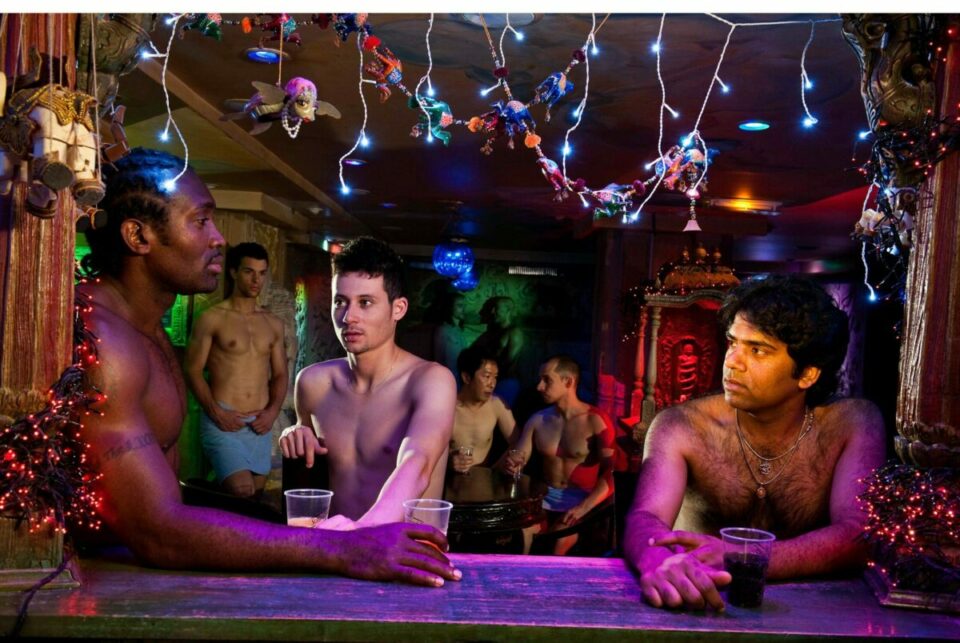 From Here to Eternity: Sunil Gupta, A Retrospective | Ryerson Image Centre until 6 August
For decades, Sunil Gupta's photography has addressed historically absent representations of pleasure, queer sexuality and bodies of colour in mainstream media. From participating in New York's Gay Liberation Movement in the 1970s to more recent campaigns in India, Gupta has been inspirational to generations of photographic activists and LGBTQ+ rights campaigners. The artist's diverse approaches include street photography (Christopher Street, 1976; London 1982, 1982); narrative portraiture (From Here to Eternity, 1999); staged and constructed scenes (The New Pre-Raphaelites, 2008); and early ventures into digital image making (Trespass, 1992-1995). "The powerful undercurrent that ties all of it together is relationships," says Mark Sealy, guest curator and director of Autograph in London.
LGBTQIA+ tours at Tate Britain | 18 June – 17 September
Throughout summer 2022, Tate Britain presents a series of tailored talks and tours exploring the collection through the lenses of gender identity and sexuality. These fortnightly events explore either the historic collection, spanning 1540–1910, or the contemporary holdings, which covers art from 1930 to the present day. Visitors can get a preview online by watching LGBTQ+ Icons at Tate Britain – a video featuring Sasha Velour, Munroe Bergdorf and Leo Kalyan. The three advocates visit the gallery to interpret and make sense of its artworks, tapping into their own identities and experiences whilst revealing LGBTQ+ histories behind the collection. Artists examined include Francis Bacon and Walter Crane.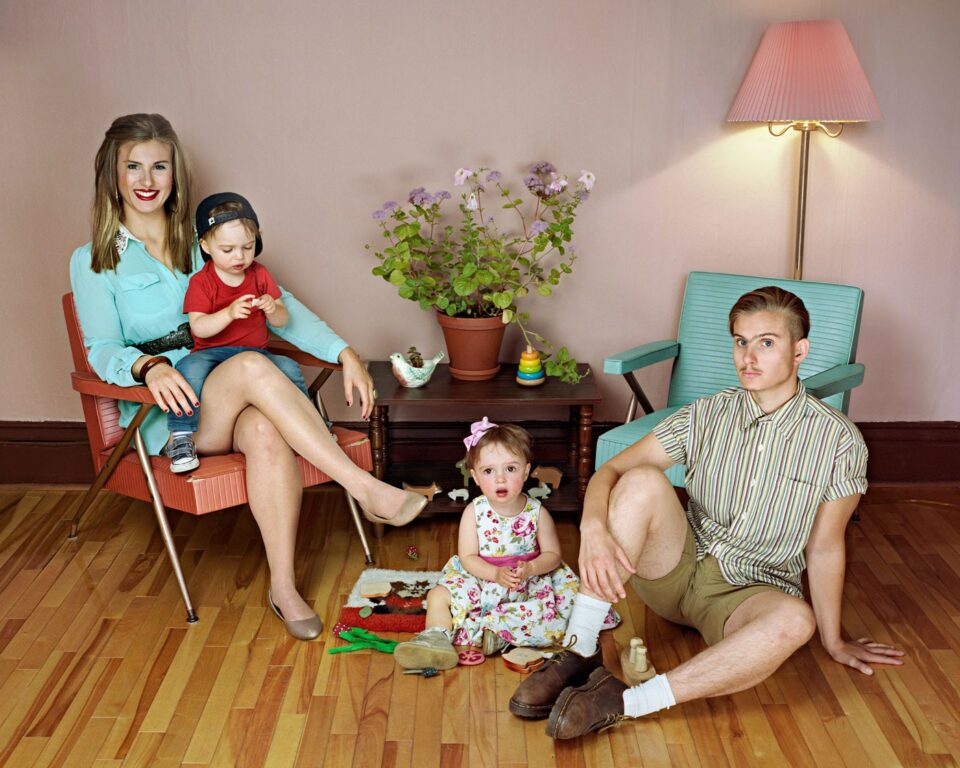 JJ Levine: Queer Portraits | Canada Gallery until 2 July
"According to the Oxford English Dictionary, the word 'queer' goes back to the 17th century and was originally used to describe someone who was 'strange, odd, peculiar, eccentric, in appearance or character.'", explains curator Hélène Samson. "The word was then reclaimed in the 1990s, first in English and then in French, by the LGBTQ+ (lesbian, gay, bisexual, transgender, queer or questioning, plus other gender and sexual minorities like non-binary, two-spirit, intersex and asexual) community as a self-affirming term for those whose sexual orientation or gender identity does not conform to societal norms." In these photographs, JJ Levine portrays friends from his queer community as members of an extended chosen family, creating studios within home environments to challenge mainstream notions of domesticity.
Queer Britain – the UK's first national LGBTQ+ museum – has opened its first physical in Granary Square, King's Cross, London. "Queer people have impacted every part of culture, yet all too often their lives have been written in the margins of history books," its website explains. "Valuable stories and artefacts are being lost. Once gone, they may never be recovered. We are giving these a dedicated space to be preserved, explored and celebrated." Amongst the collection are key historical objects from 1980s Pride protests and celebrations, alongside striking contemporary paintings, photographs and costumes. One such piece is an award-winning image from Allie Crewe's Your Own Light (2019), a portrait series documenting individuals who "desired to build a new life, transform and grow with courage and humility."
---
Image Credits:
1. Tristan Crane, Venus (from the series Here), 2019, archival pigment print, 34 in. x 25 in. Image courtesy of the artist.
2. Sunil Gupta, #7, from Sun City, 2010 (printed 2010), inkjet print. Courtesy the artist and Hales Gallery, London and New York; Stephen Bulger Gallery, Toronto; and Vadehra Art Gallery, New Delhi. © Sunil Gupta. All Rights Reserved, DACS 2022
3. Alone Time 19, 2021, © JJ Levine