Are there too many images in the world? More than 100 million photos are uploaded to Instagram every 24 hours. In the era of smartphones, we are viewing more pictures per day than ever before: scrolling through news feeds, social profiles and consuming content on demand. Today, artworks can even be made by computer algorithms. A Trillion Sunsets is a new exhibition at New York's International Center of Photography (ICP) dedicated to this question. It explores mass media excess and image over-saturation through more than 50 works spanning from the 1920s to today, making intriguing connections across time.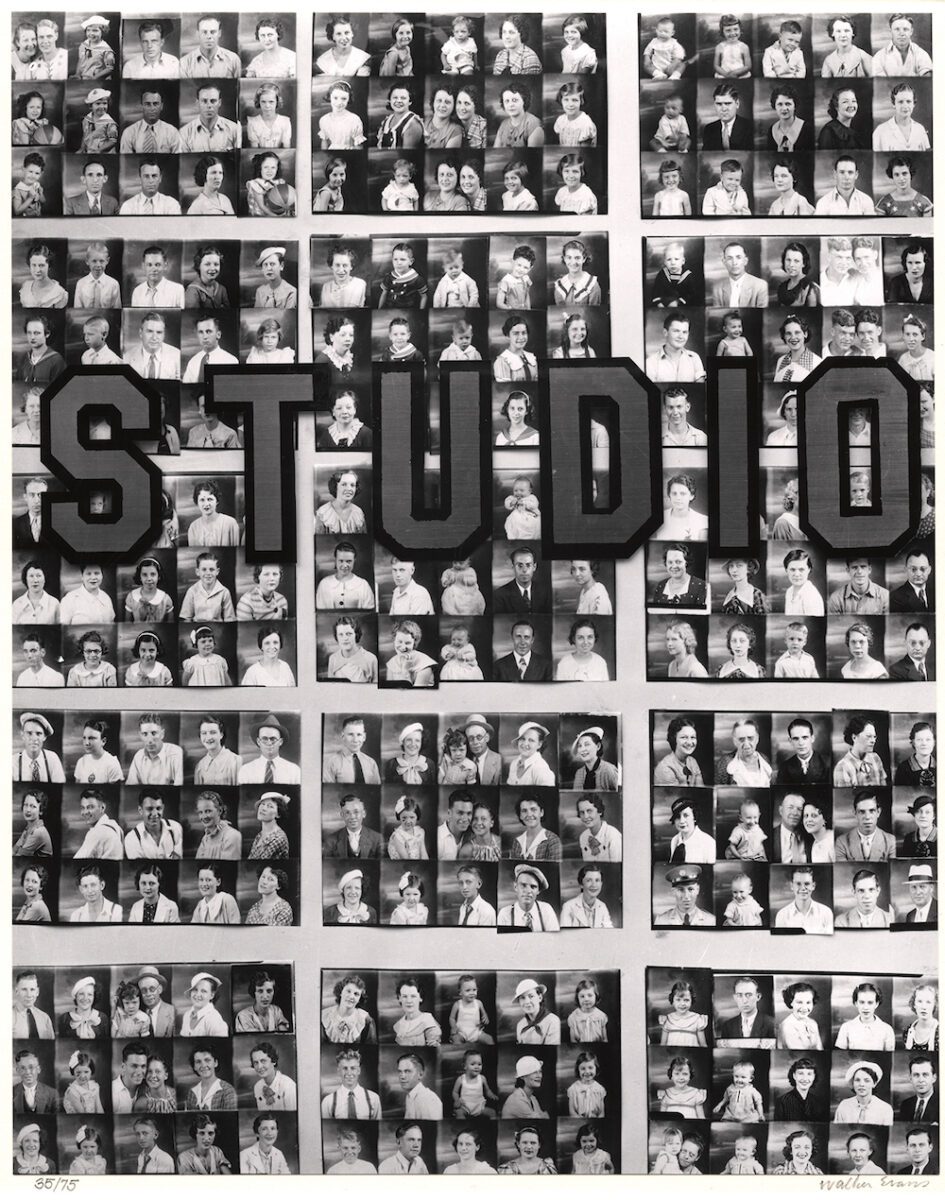 The show opens with pioneering Dadaist collages from Hannah Hӧch's Album (1933), for which the artist collected, cut and pasted images in resistance to the looming spectre of German fascism. In our era of Instagram and Pinterest mood boards, editing apps and memes, Hӧch's approach to political events feels strikingly contemporary. Elsewhere is Walker Evans' Penny Picture Display (1936), which compiles 210 portraits observed through the window of a commercial photographer's studio in Savannah, Georgia. These kinds of shots appear throughout Evans' oeuvre, as International Center for Photography explains: "He grasped, earlier than most, that photographs are simply part of the modern environment, and that to not photograph them would be a misrepresentation of our era."
Since the dissemination of images began, artists have cast a critical eye over the veracity and authenticity of pictures – from Dadaists to Surrealists, Pop Artists to Postmodernists. But what are today's creatives doing in response? Justine Kurland is one such name, dismantling canonical photobooks by white men and reconfiguring their contents as intricate collages. To do so, Kurland removes the pages of each book, making her collages on the inside of its cover. Selected titles include those by Harry Callahan, who also made a series of meticulous collages in the 1950s.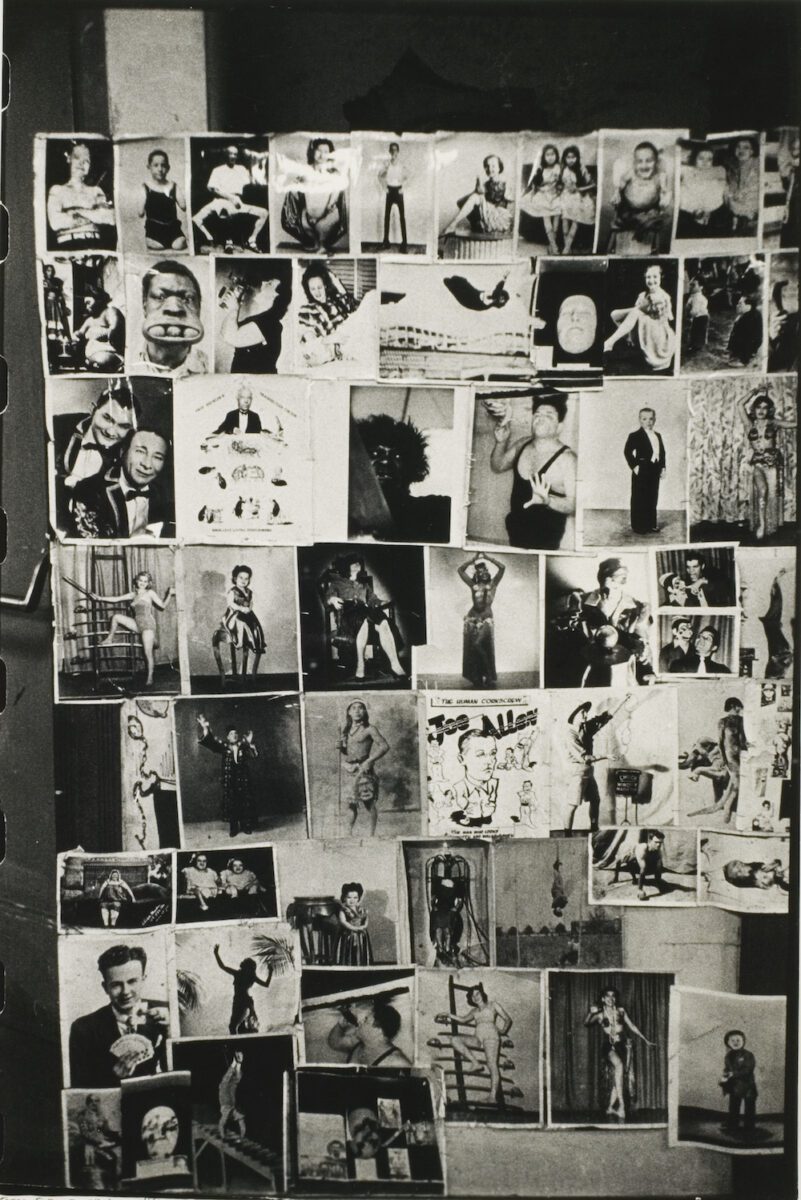 Throughout art history, engaging with photographs has been a consistent way to question clichés, debunk myths and subvert the status quo. This show unearths a plethora of alternative histories and counter-narratives – revealing what we can learn from reinterpreting forgotten images and archives. It encourages us to look again at the pictures we see every day. As Curator and ICP's Director of Programmes David Campany notes: "Have your way with images, or they will have their way with you."
---
A Trillion Sunsets runs until 2 May. Find out more here.
---
Image Credits:
1. Harry Callahan, Collages, ca. 1957. International Center of Photography, Gift of Louis F. Fox, 1980. © The Estate of Harry Callahan, courtesy Pace Gallery
2. Walker Evans, Penny Picture Display, Savannah, Georgia, 1936. International Center of Photography, Gift of Sven Martson and John T. Hill, Martson Hill Editions, 2007. © 2021 Walker Evans Archive, The Metropolitan Museum of Art
3. Robert Frank, Tattoo Parlor, 8th Avenue, New York City, 1958. International Center of Photography, Gift of Anne and Joel Ehrenkranz in honor of Philip S. Block, 2007. © Andrea Frank Foundation