Canadian photographer Greg Girard (b. 1955) has long documented the changing face of Asia. HK:PM, Hong Kong Night Life 1974-1989 provides a window into the neon-lit alleyways and backstreets of the region, while Phantom Shanghai shows a time of hyper-evolution and development in early-1990s China.
His new book, Tokyo-Yokosuka: 1976-1983, is a collection of artefacts from the Japanese economic boom, taken while the city was on the cusp of entering technological overdrive. In Girard's images, the Japanese capital is unrecognisable compared to its modern day incarnation yet shows all the signs of a futuristic metropolis being born. Brightly lit taxis weave through heavily pedestrianised roads, subway workers salute to passing trains and city workers pose in finely tailored suits.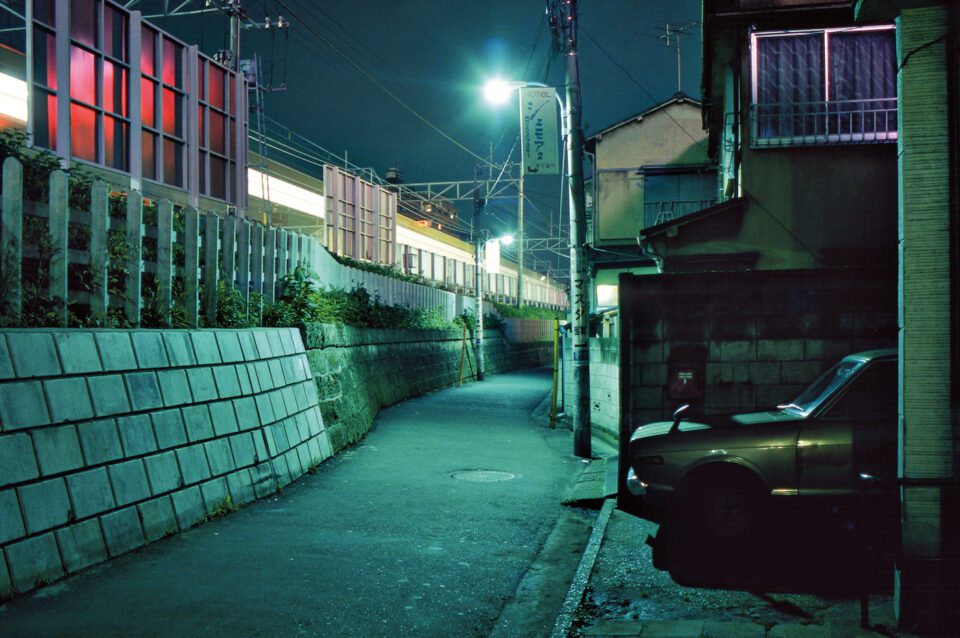 Girard found much of his inspiration at a sprawling US Navy base in Yokosuka, southwest of Tokyo, and the dozens of bars and clubs frequented by American servicemen. Of this, he says: "Looking at these pictures now, four decades after they were made, like all 'old' photographs they end up as a record no matter what the intentions at the time. But today they also seem to provide a unexpected glimpse of two historical streams passing each other headed in opposite directions: one, the decline of US pre-eminence in the post-war world, particularly in Asia; the other, the emergence of an Asian city, the non-West, as the default for what the future might look like."
Tokyo-Yokosuka: 1976-1983 is available from Girard's website. Find out more here. Greg Girard features in Aesthetica, Issue 67.
Image Credits: All photographs from Tokyo-Yokosuka 1976-1983. Courtesy of the artist.