Today, we no longer think of minds and bodies as separate entities. Experience is embodied. Physical health is interlinked with our thoughts and feelings, just as it is with our relation to others – something we know only too well living through a pandemic. And with the rise of climate anxiety and heat waves raging across North America, the health implications of the climate crisis are becoming ever harder to escape.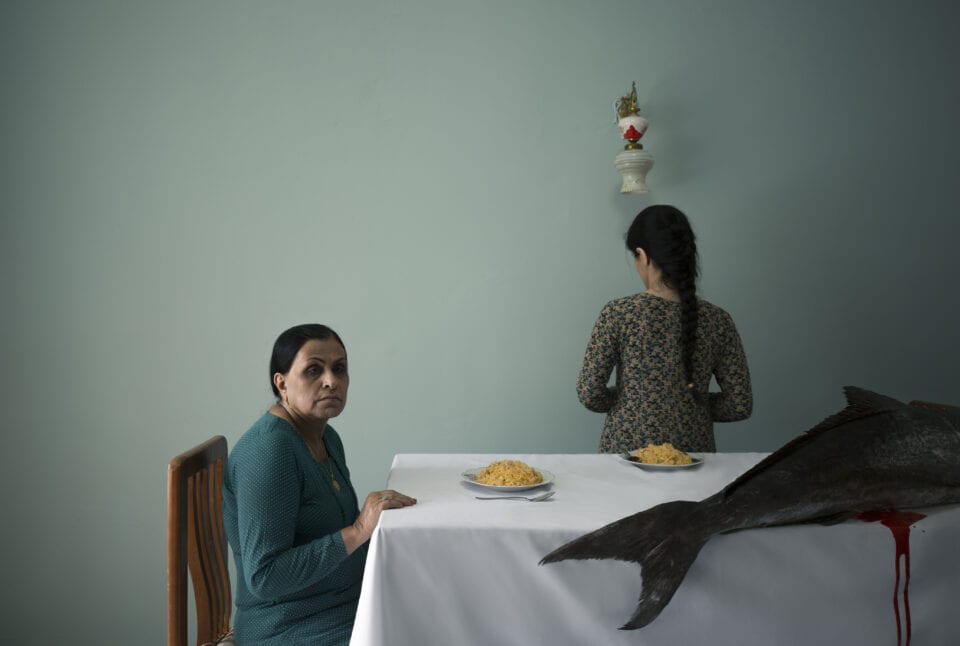 There's a recognition of this expanded understanding of health in this year's Wellcome Photography Prize categories – mental health, global heating and infectious disease. The shortlist features an array of responses to those themes, from conceptually-driven documentary images inspired by personal experiences to hard-hitting investigative photojournalism.
Animals often appear as metaphors for mental struggles we face. Winston Churchill talked of his depression as a "black dog", whilst drug addiction is sometimes described as a "monkey on your back". For his series, The Big Fish, photographer Morteza Niknahad takes inspiration from an Iranian myth to depict his mother's depression as a large fish. Shot in subdued tones, his cinematic images have a surreal air. Kate Rosewell uses a window as a visual symbol for feelings of disassociation in the entry Disconnected, which is shown at the top of the page. Although this condition is a response to intense trauma, it's an image that will feel relevant to many after lockdown.
---
Nora Nord's series ADHD Portraits gives a powerful insight into what it's like for queer and trans young people living with this under represented, under diagnosed condition. The images are accompanied by quotes from the people featured, including Calm, only recently diagnosed, who had always associated ADHD with cis white boys. Rosie, pictured in her art studio surrounded by a sea of her belongings, says: "my combined learning disabilities are what make me creative, and also very cheerful." It's just that the world isn't designed with her in mind.
Yoppy Pieter also gives space to trans experiences in his series Trans Woman: Between Colour and Voice, which looks at how the hardships faced by this community in his home country of Indonesia have been exacerbated by the Covid-19 pandemic. Other powerful entries include Oded Wagenstein's Transparent Curtains: Living in the Closet at Old Age. The elderly religious Jewish man is in his 70s, married with children, keeping his sexuality a secret for fear of the repercussions. In the image, his head is hidden in a tallit, alluding to his hidden identity and internal conflicts.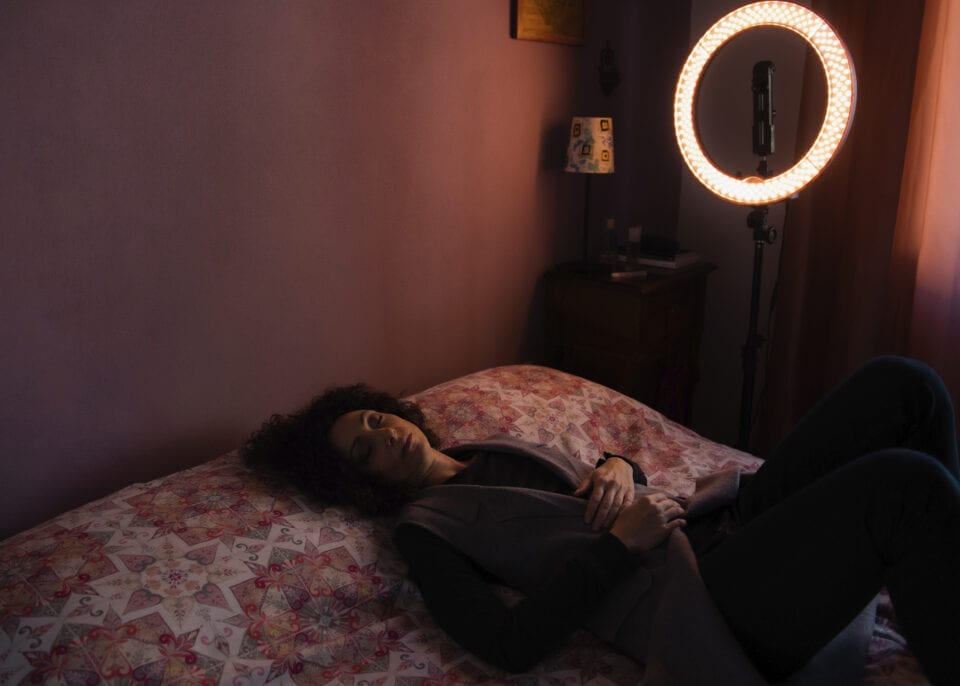 Not all the images suggest problems yet to be solved, some also present innovative strategies we've adopted to manage contemporary health challenges. In soft pinks and purples, Agnese Carlotta Morganti's series Morpheus introduces us to the womb-like world of ASMR artists, who create YouTube videos designed using props such as coffee beans or strands of paper to elicit calming sensations in their audience. There is resilience and hope to be found in the communities we forge in times of crisis, something we need now more than ever.
---
The winner of the 2021 Wellcome Photography Prize will be announced on 28 July. Find out more here.
Words: Rachel Segal Hamilton
---
Image Credits:
1. Kate Rosewell / Wellcome Photography Prize 2021
2. Morteza Niknahad / Wellcome Photography Prize 2021
3. Nora Nord / Wellcome Photography Prize 2021
4. Yoppy Pieter / Wellcome Photography Prize 2021
5. Agnese Carlotta Morganti / Wellcome Photography Prize 2021