The term "mid-century modern" entered mainstream vernacular in 1984. It followed the publication of art historian Cara Greenberg's Mid-Century Modern: Furniture of the 1950s – a volume outlining the signature styles of the period, like biomorphic chairs or units rendered from sleek metals and functional teak. The design movement emerged alongside a sense of post-WWII optimism, accelerated by mass production techniques and swift technological developments. Now, it's experiencing a renaissance: the hashtag #midcenturymodern has amassed nearly 6.5 million posts on Instagram. It also forms the backdrop for Made in the Shade: a series of self portraits by San Francisco-based photographer Chloe Meynier.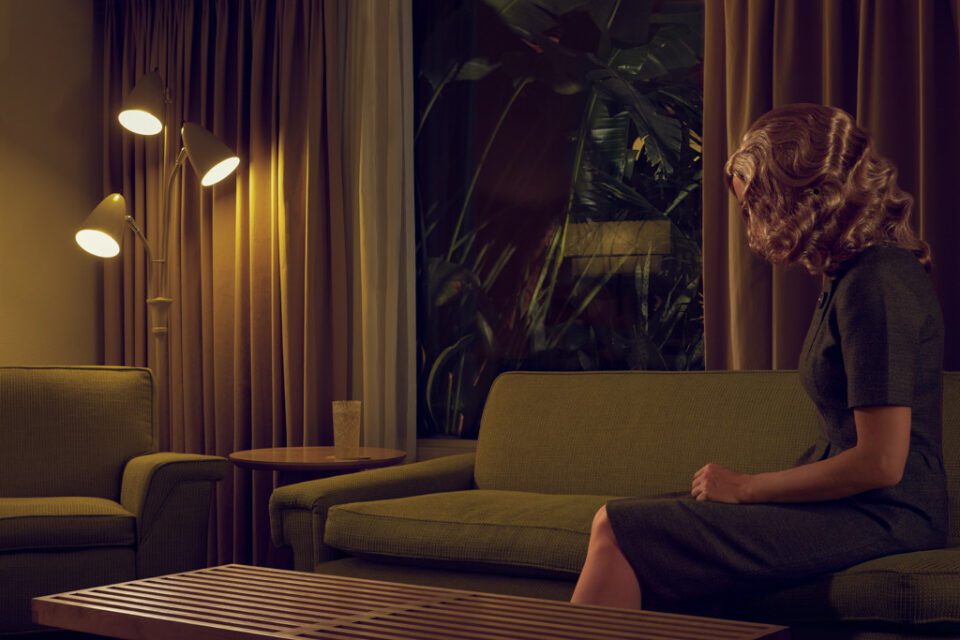 The body of work features female characters set within mid-century modern settings – what the artist describes as "an era that was aspiring for change." But Meynier's series goes deeper than aesthetics, instead looking deeply at women's experiences during pivotal historical moments. With thousands of men away serving in the armed forces during WWII, women took on an array of roles – from mechanics to drivers. By mid-1943 in the UK, almost 90 per cent of single women and 80 per cent of married women were working in factories, on the land or in the armed forces. Yet, as Meynier explains, this shift was not permanent. "Despite the societal urge to create a new modern lifestyle during the 1950s, most women rapidly lost the independence they gained during the war period and returned to domestic environments."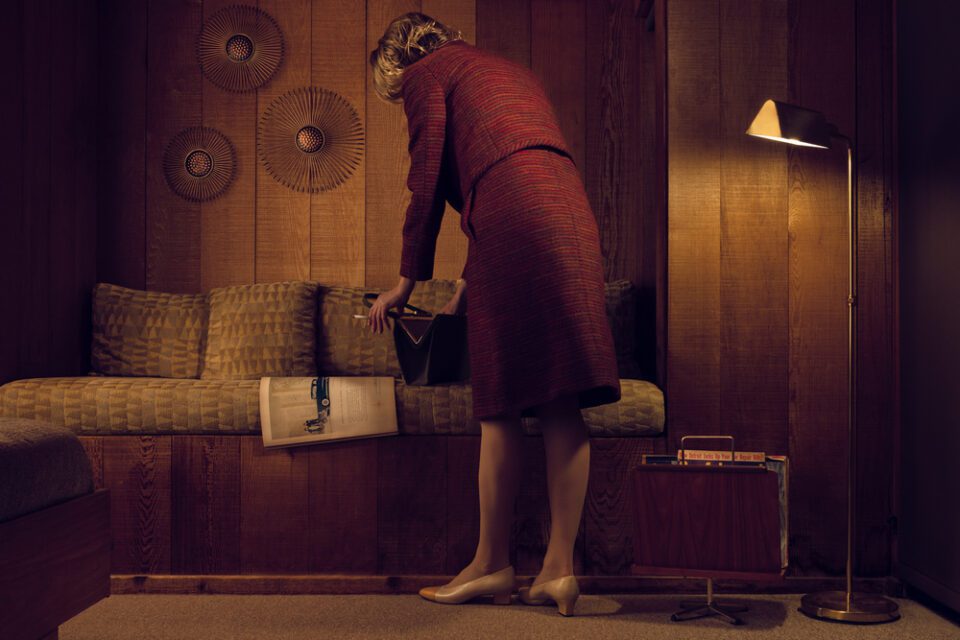 "These carefully staged scenes attempt to challenge female stereotypes," Meynier continues. "The absence of context gives these characters the power to be architects, scientists, musicians, engineers, doctors: roles often identified as being fulfilled by men." Anonymous characters, faces hidden, sit within wood-panelled rooms. They are lit by warm-toned lamps and surrounded by plants, and are often depicted as gazing through windows and stepping through doors – perhaps towards the future. Whilst Made in the Shade is set post-WWII, its message is, sadly, timeless. On 24 June 2022, Roe vs. Wade was overturned in by the US Supreme Court, and the fight for autonomy continues. Meynier hopes the series "reinforces the importance to continue the action for gender equality in an era informed by #MeToo and #TimesUp."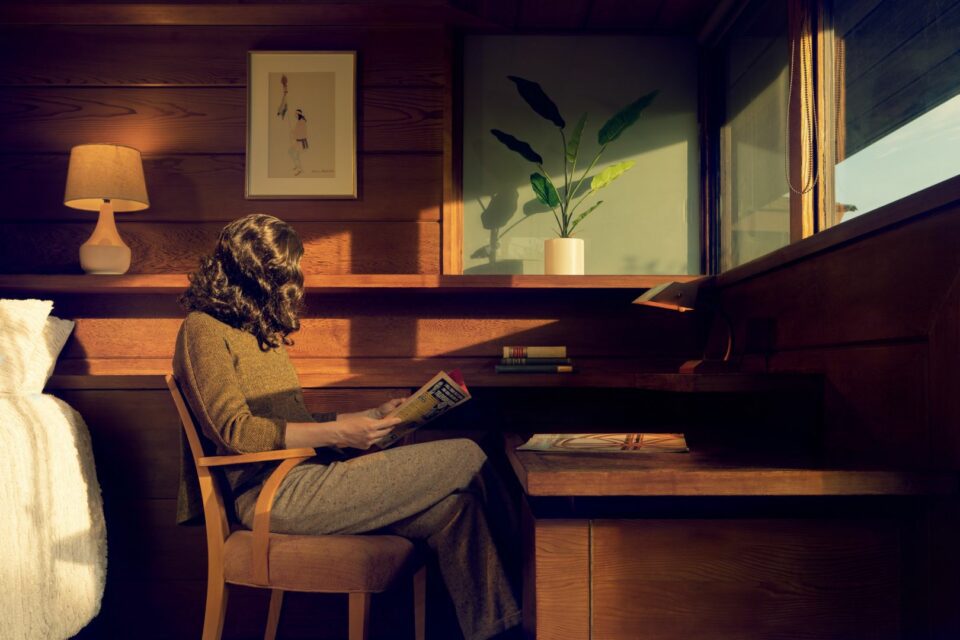 ---
chloemeynier.com | @chloemeynier
---
All images courtesy Chloe Meynier, Made in the Shade, 2018-2022.