Discover five photography books to explore this month. From representations of the body to Hopper-esque images of the American landscape, this selection of new releases is curated to inform and inspire.
---
Tyler Mitchell: I Can Make You Feel Good, Prestel
In 2018, Tyler Mitchell (b. 1995) made history aged 23, becoming the first black photographer to shoot the cover of Vogue in its 125-year history. His debut publication celebrates the artist's distinctive vision of a Black utopia. "Documentary and real, or fictitious and staged, my images are characterized by an interest in purity and intimacy," he explains. "In them, models recline, embrace each other closely, and peer into the lens, leaving evidence of a public display of affirmation in Blackness and a unifying visual text of hope."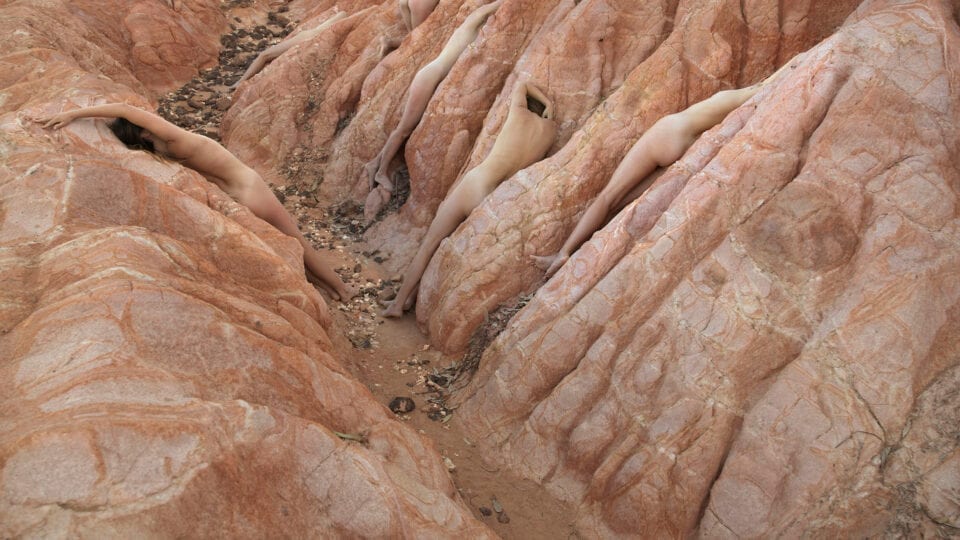 Female Photographers Org: The Body Issue, Hatje Cantz
Female Photographers Org's first publication provides a visual dialogue about bodies and how they are perceived in the media. A range of women artists – including Tamara Dean and Laurie Simmons – have contributed work that harnesses the female gaze. Dean's work is featured above, depicting figures nestled into the landscape. The collective's goal is to increase the visibility of women behind the lens through publication and exhibition. This title was funded by a Kickstarter campaign.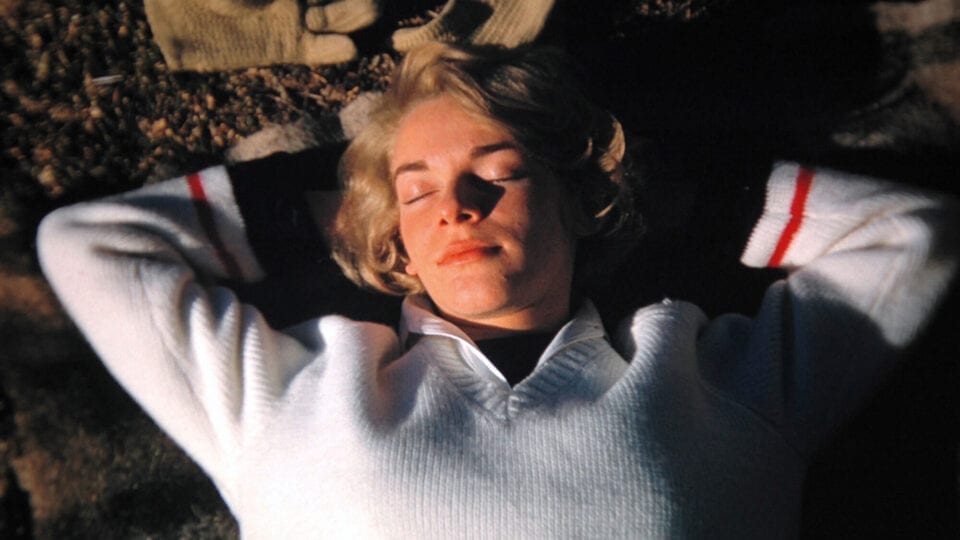 Carlotta di Lenardo's grandparents' house in Italy is shrouded in mystery – with bookshelf passageways leading to hidden model railways. It is also the place where an extraordinary archive of over 8,000 photographs was found. Taken by Carlotta's grandfather – Alberto di Lenardo (b. 1930) – the collection captures the world in vivid colour. It spans 70 years of travel across Europe, the USA, South America, Africa and beyond – presenting a world of leisure, journeys and endless summers.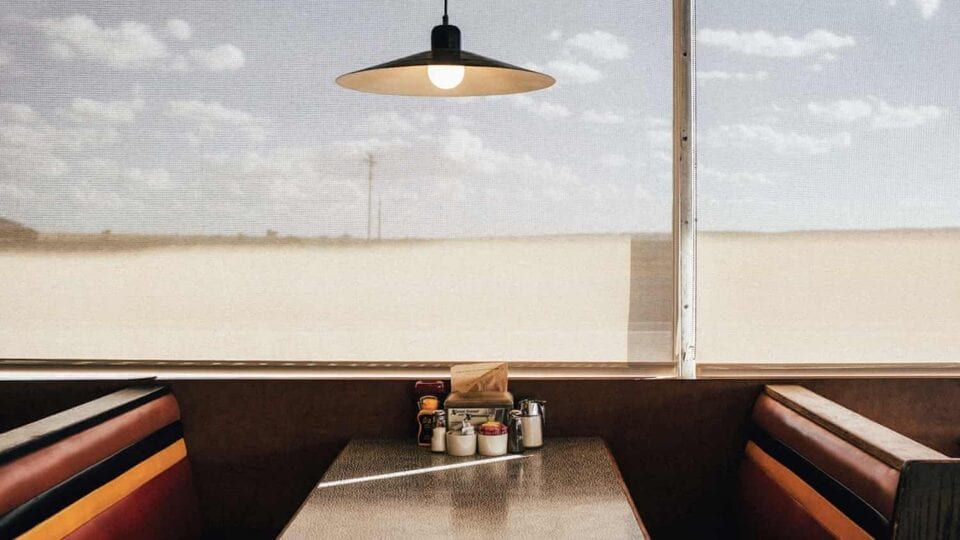 The Road Not Taken, Setanta Books
"My work is above all a story about light. The strong shadows create a feeling that make the pictures look like paintings." Arnaud Montagard's photographs evoke the work of Edward Hopper: they explore the feeling of isolation and point to hidden narratives. In this book, he captures empty buildings across America – diners, motels, gas stations and cinemas. Cars wait outside empty shops. Sunlight pours through blinds. Salt and pepper shakers sit still on bright red tables.
Eboundja is a fishing village in southern Cameroon, home to some 30 families who live there. In recent times, they have faced great uncertainty: their community is situated on on a coastal strip at risk of destruction. A deep-sea harbour is being built in exchange for the region's iron ore. Reinout van den Bergh captures Eboundja's people and landscape, highlighting not only the decline but its beauty, pride and resistance. "The intimate moments he has captured deserve to live forever," says Azu Nwagbogu, Director of the African Artists' Foundation.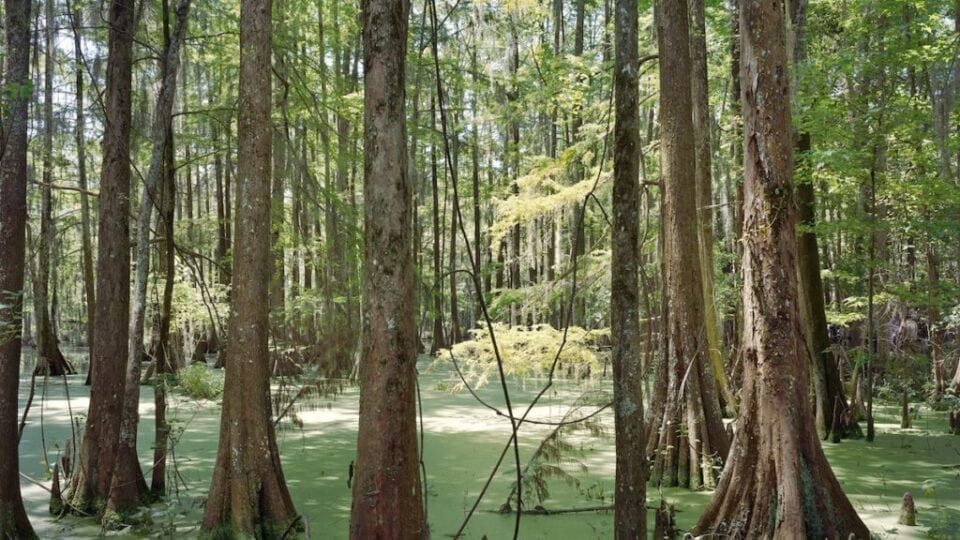 An-My Lê: On Contested Terrain, Aperture
An-My Lê (b. 1960) asks questions about accountability, responsibility and intimacy in scenes of conflict. Over the last 35 years, she has produced a huge body of work that examines many nuanced aspects of combat. From training manoeuvres and historic re-enactments, to humanitarian aid efforts, missile testing and protests, Lê's subject matter looks at all sides of war without clear political or social commentary. Famously, she has stated that she's "not a war photographer" – finding it "more interesting and much more slippery to work with a side-glance view."
---
Lead Image: Photograph: Arnaud Montagard
1&2. I Can Make You Feel Good by Tyler Mitchell
3. Tamara Dean: Endangered 8, 2019; Represented by Martin Browe Contemporary, Sydney JPG-Format (2.961 KB) 2268 x 1701 Pixel © 2020 Tamara De.
4. Courtesy the estate of Alberto di Lenardo and MACK.
5. Photograph: Arnaud Montagard
6. Bachirou © Reinout van den Bergh
7. Fragment VII: Swamp, Film Set, (Free State of Jones). Chicot State Park, Louisiana. From The Silent General. 2015 © An-My Lê, Marian Goodman Gallery