Ana Mendieta (1948-1985) is one of the most influential Cuban-American artists of the post-World War II era. MO.CO. Panacee's new exhibition, Search for Origins, brings together over a hundred works, spanning performance, research and sculpture. Mendieta, known for her interest in mythology and rock art, used her body as a mouthpiece for voicing topics relating to class, exile, gender, race and womanhood. Her multidisciplinary practice explored the intersections of culture, nature and spirituality, delving into the primal aspects of human existence. This exhibition spans 15 years of production (1968-1985), as it celebrates the evolution of the artist's practice, as well as the continued relevance of her work today.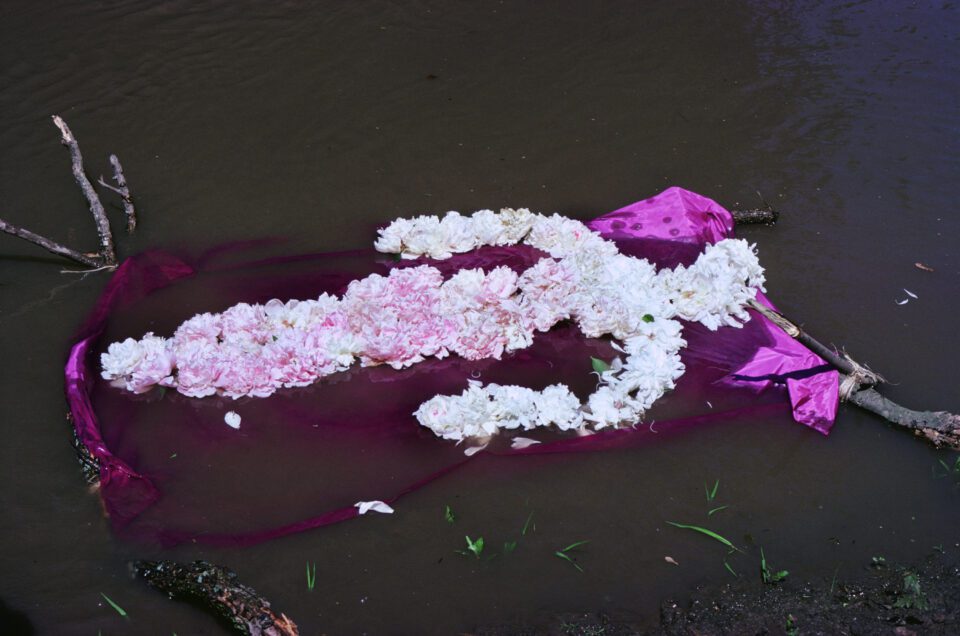 Eight rooms are divided into seven chapters. Drawings, installations, paintings, sculptures and video screens focus on topics of transformation, as they look at how the artist continued to reinvent herself. These pieces include Mendieta's first paintings, as well as her Siluetas series (1973-1980). The latter project is Mendieta's most well-known project and comprises of more than 200 "earth-body" sculptures. In life-size profiles, the artist covers her body with berries, flowers, ice, mud and shells. Silhouettes are burnt, carved and moulded into Iowa and Mexico landscapes, as they pay homage to the grip and power of nature. The resulting works are arresting, creating fissures in the earth that look like ghostly shadows. "It is a way of reclaiming my roots and becoming one with nature," the artist said when describing the series.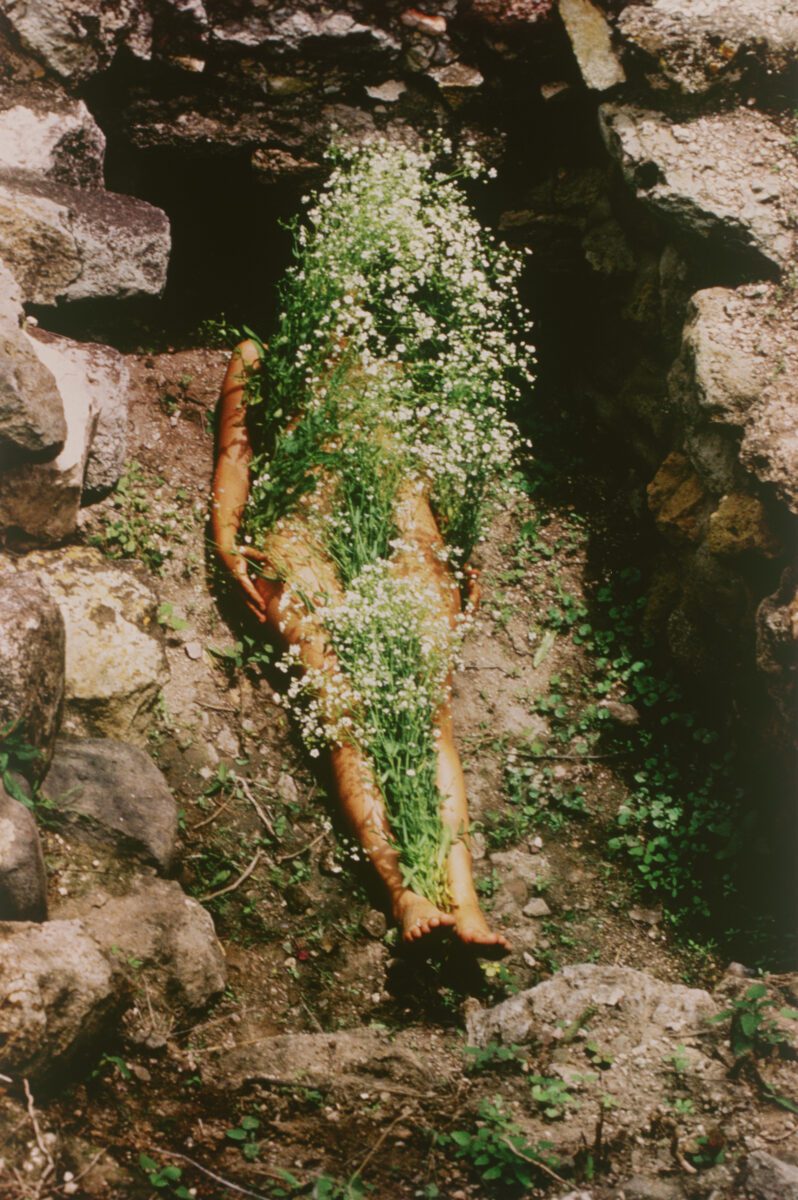 In this quote, Mendieta references her own history of displacement, explaining, "although the culture in which I live is part of me, my roots and cultural identity are a result of my Cuban heritage." In 1961, at the age of 12, Mendieta was sent from Cuba to America to escape Fidel Castro's government. She spent much of her childhood moving between orphanages and foster homes, only returning to Cuba in 1980. This feeling of dislocation manifested in Fetish Series, created at the same time as Silueta. Stark figures are encased in sand, forming feminine outlines that sit on the boundary between absence and existence. As Hatty Nestor writes, "When The Siluetas appear on the beach, their trace is removed by the ocean; when sculptures of the body are set on fire, they turn to ash, symbolising cremation and cinders. When a figure is made of ice, it slowly dissipates and absolves through its temporal erasure" (MAI Feminism). Yet the opposite is also true. In Imágen de Yágul (1973), wildflowers and grass appear to grow from the subject. The figure lies in a natural repose, as if awaiting a burial. The work is also tied up with regeneration; in Mendieta's words, it is an "act of reasserting ties with the earth." From death, emerges new life.
Further stand-out works include Untitled: Silueta Series, Mexico (1976) in which an outline is imprinted into the sand. Bright red pigment fills the profile, creating a figure that looks like a powdery mermaid. The figure is temporary, due to be washed away by the tide. The piece, in addition to Flower Person, Flower Body (1975) suggests both human and organic forms. Spiralised shapes imitate the hips of a woman, whilst also evoking the rounded buds and leaves of a plant. Mendieta operates across mediums and symbols. Her practice involves a cross-pollination that sees symbols in constant conversation with each other. The artist explained this relationship in 1981, "I have been carrying on a dialogue between the landscape and the female body (based on my own silhouette). I am overwhelmed by the feeling of having been cast from the womb (nature)."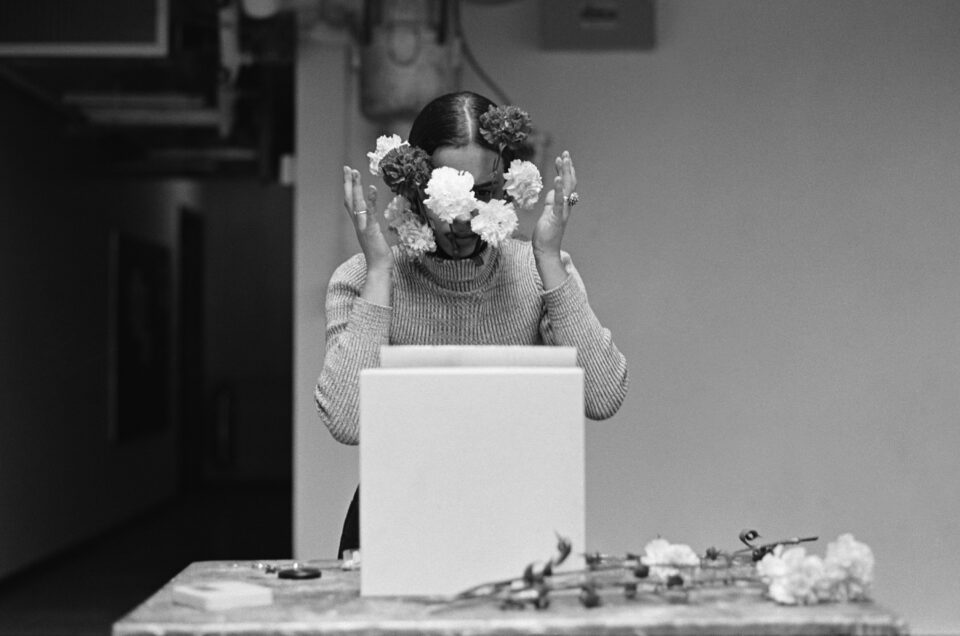 In later works such as Rupestrian Sculptures (1981), carvings are chiselled on limestone walls. Mendieta reclaims her sense of womanhood, this time, creating engravings named after female characters from Cuban myths or Taíno creation stories. Maroya (1981), for example, depicts a dark torso against a chalky white stone. The figure is based off of a moon goddess and serves as a reminder of ancient traditions of maternal worship. Despite the hard material it is engraved into, the piece appears fluid and molten, reminiscent of the poured sculptures of Lynda Benglis (b. 1941). It asserts the importance of Indigenous storytelling, serving as a historic and personal relic of identity, memory and strength.
MO.CO. Panacee draws a profound portrait of an artist who has left an indelible mark on contemporary culture. Mendieta speaks powerfully to themes of belonging and representation. Her work demands a contemporary and inclusive understanding, through centering the experiences and perspectives of marginalised communities. Today, her influence is reflected in the performance and social practice of artists Simone Leigh (b. 1967), Gina Osterloh (b. 1973) and Jenny Calivas (b. 1984). This show testifies to the personal and political, in a display that asks us to consider our relationship to the world around us.
---
Ana Mendieta: Search For Origin
moco.art | Until 17 September
Words: Chloe Elliott
---
Image Credits:
1. Untitled (1973) Black and white photograph © The Estate of Ana Mendieta Collection, LLC Courtesy The Estate of Ana Mendieta Collection, LLC and Galerie Lelong & Co. / Adagp, Paris, 2023
2. Ana Mendieta, Imágen de Yágul, 1973. Color photograph. © The Estate of Ana Mendieta Collection, LLC Courtesy The Estate of Ana Mendieta Collection, LLC and Galerie Lelong & Co. / ARS, New York, 2023
3. © The Estate of Ana Mendieta Collection, LLC Courtesy The Estate of Ana Mendieta Collection, LLC and Galerie Lelong & Co. / ARS, New York, 2023
4. Untitled: Silueta Series, Mexico / From Silueta Works in Mexico (1973-1977, 1976) Color photograph © The Estate of Ana Mendieta Collection, LLC Courtesy The Estate of Ana Mendieta Collection, LLC and Galerie Lelong & Co. / Adagp, Paris, 2023
---