Nearly 360,000 pedestrians enter the heart of New York's Times Square each day. This vast footfall makes the iconic destination – which is best known for its towering neon signs and billboards – a fitting location for the films of Ryan Muchen Wang (b. 1997): a visual artist and filmmaker interested in what it means for us to move, travel and transition. Wang, who is based in the city, is an astute observer of people. His moving image works follow individuals through different physical and emotional spaces, reckoning with the large-scale impact of global displacement whilst telling personal stories of growth and change.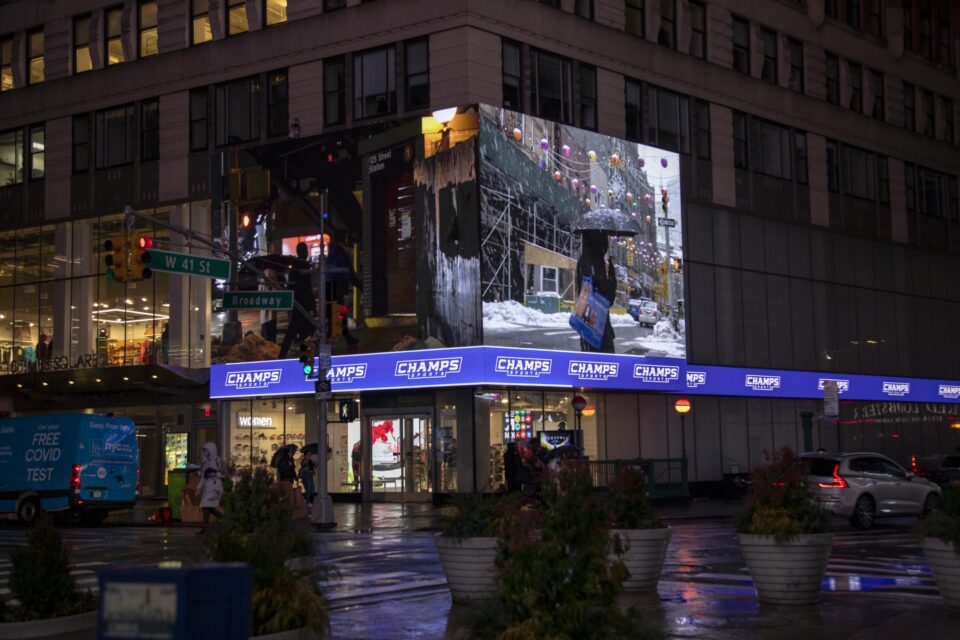 In 2022, Wang screened To You in Times Square. The film is about the slippery nature of memory, as told by a man looking back into his past. Here, lingering scenes of snowfall, city streets and train journeys play on-screen. Meanwhile, Wang's deliberately unreliable narrator reads letters and reflects on old relationships. To You is designed to reveal the "contradictory nature of memory" – how events can warp and distort in the mind over time. Recently in The Washington Post, neuroscientist and journalist Richard Sima outlined how "memories are not fixed and permanent. The memory is subject to change each time we access and reconsolidate it." It's an interesting concept given how, in the internet age, most of us now have accrued a "digital footprint": an endless trail of sent messages, iPhone photographs, published Tweets and online shopping orders that acts as a record-keeper for our daily lives. Wang's character also seems to be in perpetual motion, inhabiting a world where revolving doors turn endlessly and train tracks recede into the distance. Transitory places – like stations, airports and bus stops – appear frequently.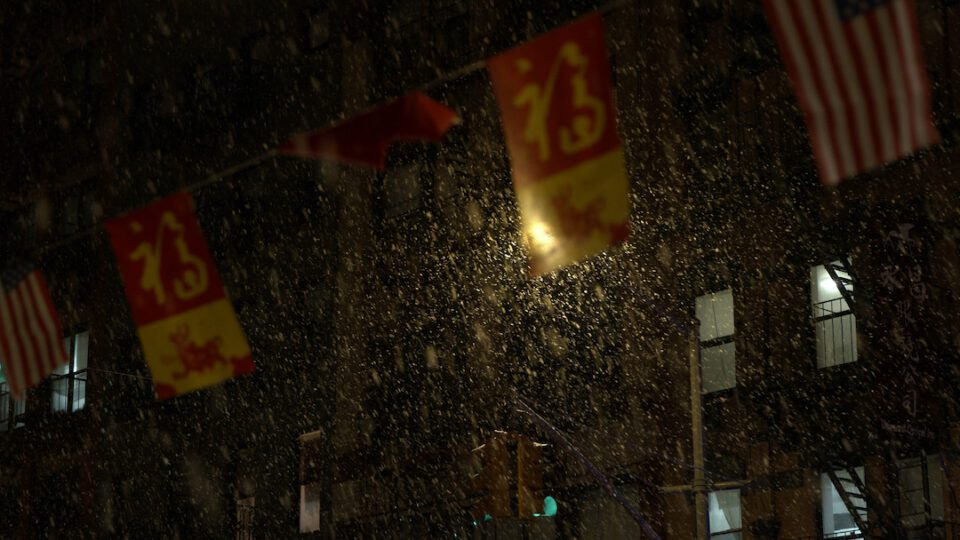 Wang's upcoming exhibitions include a spot at New York's Jewish Museum alongside a host of screenings at film festivals in Athens, Denver and Burlington. Right now, the artist is working on Recollection – a series of shorts informed by avant-garde cinema. "Each episode focuses on the characters as travellers and is intended to be filmed in different languages," he explains. "Fictional memory is constructed in each episode, and I'm interested in creating emotional landscapes in the images. In this series, scenes of nature on screen often represent the inner psychology of the characters. The goal is to give the viewers space to contemplate and explore their own emotions: memories scattered in the stretch of time."
---
---
Image Credits:
1. Ryan Muchen Wang, To You, 2021. 4K Video, Sound, Color. Duration: 21:56.
2. Ryan Muchen Wang, To You (Installation View), ZAZ Gallery Times Square, New York.
3. Ryan Muchen Wang, To You, 2021. 4K Video, Sound, Color. Duration: 21:56.