Between 1949 and 1989, the Semipalatinsk Test Site was the largest nuclear research area in the former Soviet state of Kazakhstan. The Nuclear Threat Initiative reports more than 450 experiments were conducted, including 340 underground and 116 atmospheric explosions. Soviet authorities withdrew in 1991, yet the effects on nature and the population are felt to this day.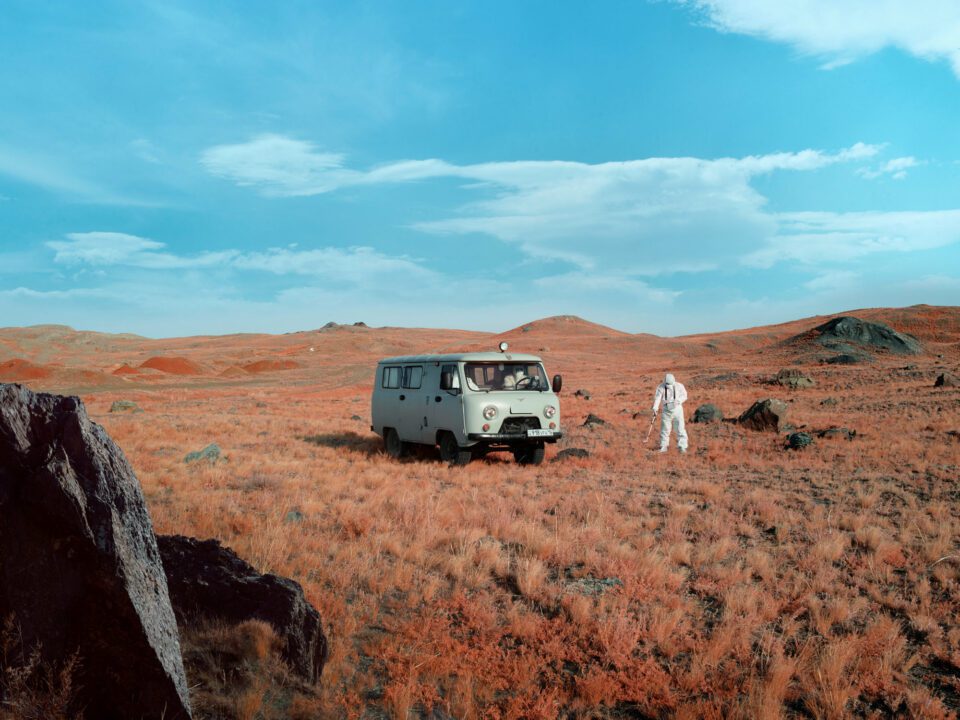 With a Geiger counter and a medium-format camera, documentary photographer Eddo Hartmann (b. 1973) has visited the region five times since 2018, traversing radioactive grassland steppes, building sites and abandoned cities. In Lenin, Zhezkazgan (2022), fallen trees litter a landscape where red leaves resemble restless flames. Rooted to the centre stands a statue of Vladimir Lenin (1870-1924), a stark reminder of the country's history. Elsewhere, in Scientists, Lake Balapan (2023) a figure in white protective clothing stands out against the rust-coloured grass – their solitary work overseen by an unnervingly blue sky.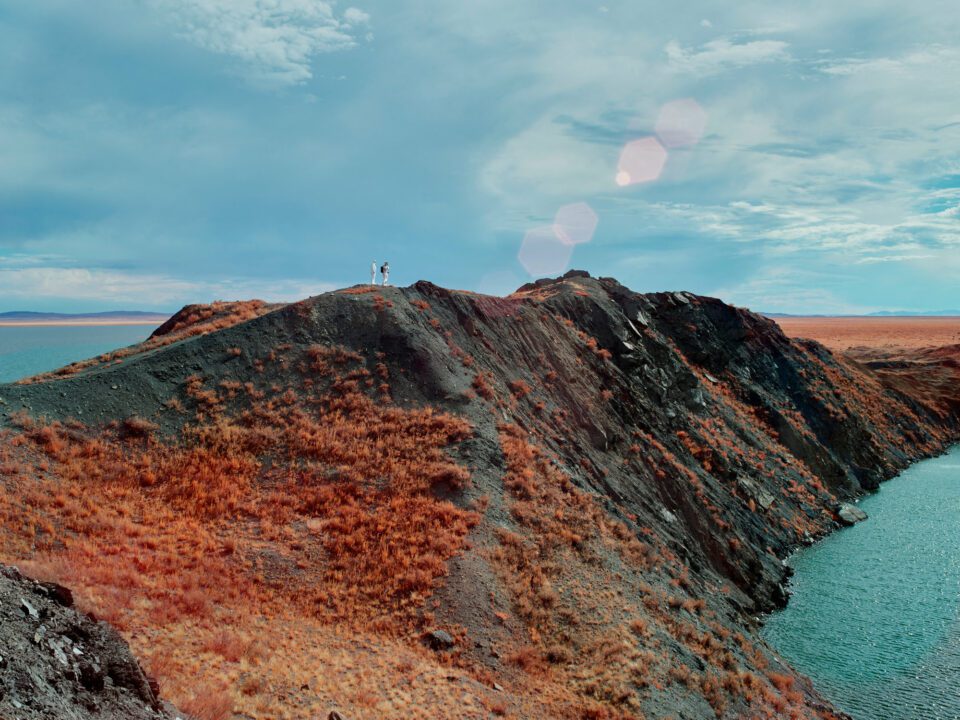 Now showing at Huis Marseille, Amsterdam, the collection shines a piercing light on a place irradiated beyond repair, where destructive events from the past are burnt into the landscape we see today. 6 August 2023 marked 78 years since the atomic bombing of Hiroshima, Japan, yet the threat is far from gone. The release of Christopher Nolan's Oppenheimer (2023) brought the atom bomb to the forefront of public awareness once more, reminding us that we live in a world where nine countries possess 13,100 nuclear weapons. This exhibition is a timely and impactful testament to their irreversible and devastating consequences.
---
Huis Marseille, Amsterdam: The Sacrifice Zone | 28 October 2023 — 25 February 2024
Words: Diana Bestwish Tetteh
---
Image Credits:
© Eddo Hartmann. Black Pylon, Polygon 2022
© Eddo Hartmann Scientists, Lake Balapan, Kazakhstan 2023
© Eddo Hartmann Visitors, Lake Balapan 2022
---