"When a new direction in art appears, it always seems strange at first." – Julius Voegtli (1879-1944). When the first Impressionist exhibition launched in 1874, it was met with derision from critics: the works were seen as unfinished, rushed, even sloppy. Yet, over 100 years later, Impressionism has become one of the most beloved periods in art history. Landscapes by Monet, for example, are almost universally recognisable, and many of us – art lovers or otherwise – can pick out Degas' backstage ballet scenes. Every year, audiences continue to flock to see such paintings in real life. In 2022, an immersive exhibit of Dutch Post-Impressionist Vincent van Gogh attracted thousands of people in its first week. Right now, After Impressionism: Inventing Modern Art is at The National Gallery, London. The show celebrates the achievements of three giants of the era: Paul Cézanne, Paul Gauguin and van Gogh. But what about others working at the time? Or those who have been forgotten by the canon? Here, Hans Vögtli speaks about his grandfather's largely unknown oeuvre of sweeping Swiss landscapes, contemplative portraits and classic Impressionist still lifes. It is relaunching into the art world courtesy of Pashmin Art Consortia.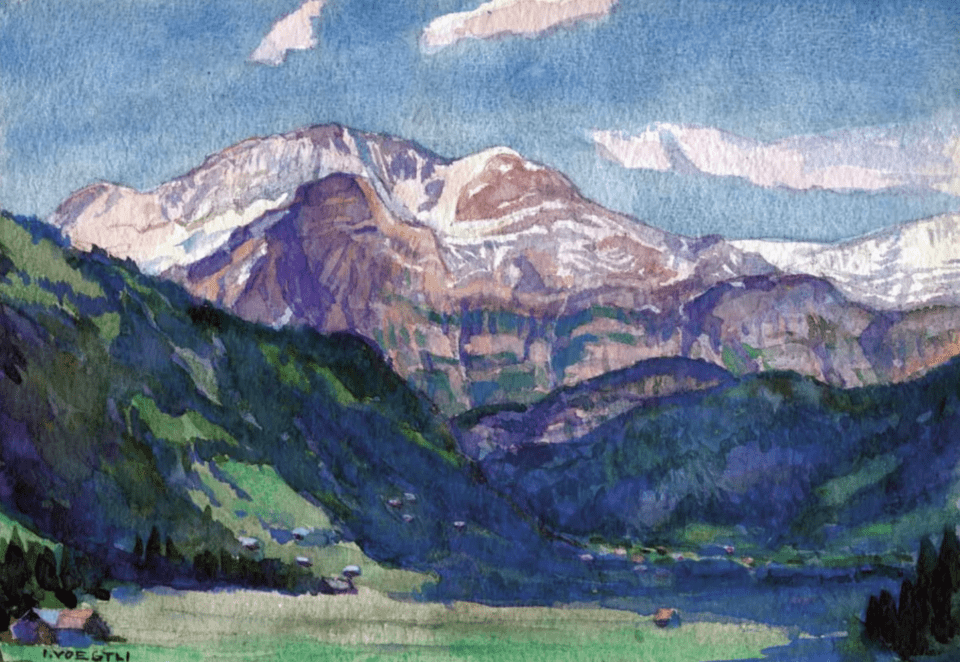 A: Impressionism usually brings to mind French masters – Cezanne, Monet, Degas, Renoir or Pissaro. Where does Julius Voegtli fit into this narrative?
HV: Julius Voegtli began his studies at the Academy of Fine Arts in Munich in 1902. At that time, Cezanne, Monet, Degas, Renoir and Pissaro were living in France and were active there. Moreover, Impressionism was slowly moving to Germany; works by Renoir, for example, were first shown in the new Kunsthaus Berlin in 1901. Voegtli was inspired by the appearance of this new movement in German-speaking countries, and developed his work in this direction. In the years 1902 – 1920 – and beyond – he created many works influenced by the Impressionist painters. He became friends with the famous artist Ferdinand Hodler and, in 1910, they had an exhibition in Biel together.
A: Why was Voegtli's work forgotten for so many years?
HV: Voegtli was known as an artist in Switzerland until his death in 1944. He painted his first pictures at the age of 14 before beginning his studies in Munich, and participated in various exhibitions throughout the early 20th century – with good sales success. During his most creative period, however, there were two devastating world wars. Society had to take care of vital and pressing issues, and many gallery owners were not in a position to promote new artistic discoveries. Many large institutions were safeguarding their collections. The Met, for example, transported thousands of irreplaceable artworks out of New York City. Likewise, the National Gallery in London removed all its paintings from the premises during the 10 days that preceded the declaration of war on 3 September 1939. Sadly, Voegtli died during World War II. Years later, I started collecting his work and published my first book about him. It was then that galleries and state art institutes became aware of his oeuvre once more.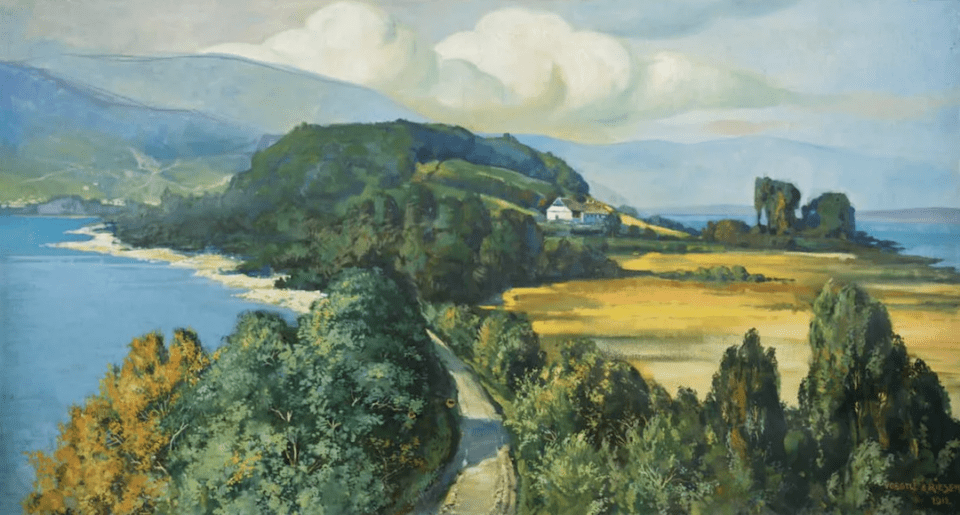 A: Can you tell us the story of how his oeuvre was rediscovered?
HV: The paintings were privately owned and in museums. When I began collecting in 1974, I looked for his pictures in newspapers and discovered his paintings at auctions, where I could then buy them. After the publication of my first book, various art magazines became aware of Voegtli and wrote articles about his approach. As a result, Pashmin Art Consortia became aware of Voegtli, and since then a close cooperation with the gallery has developed. Together we have organised large exhibitions in China and Germany, as well as the Mark Rothko Museum in Latvia. Finally, in 2022, the volume Julius Voegtli: A Swiss Impressionist Pioneer was published in German, English and Chinese – reinstating the artist's position in the canon.
A: What are the key themes and subjects depicted in Voegtli's pictures?
HV: Voegtli's most important subjects were landscapes, portraits and still lifes. But he was also very busy with fresco painting – a technique developed in Italy during the 13th century, and perfected during the Renaissance. Today, his frescoes in Switzerland are protected monuments. Voegtli was multifaceted: he was also known as a writer and illustrator, and mastered aquarelle, oil, charcoal and ink painting.
A: How do you think these works will resonate with a contemporary audience?
HV: Impressionism is timeless. The genre is popular with people of all ages, and is enjoyed the world over. Much has been written about the most famous Impressionist painters – and rightly so – but I hope audiences will find it exciting to discover a new name in Voegtli. I would encourage the public to absorb themselves in the mood of these unique pictures, some of which are up to 130 years old. It is time for art circles to increasingly devote themselves to Voegtli's overlooked body of work.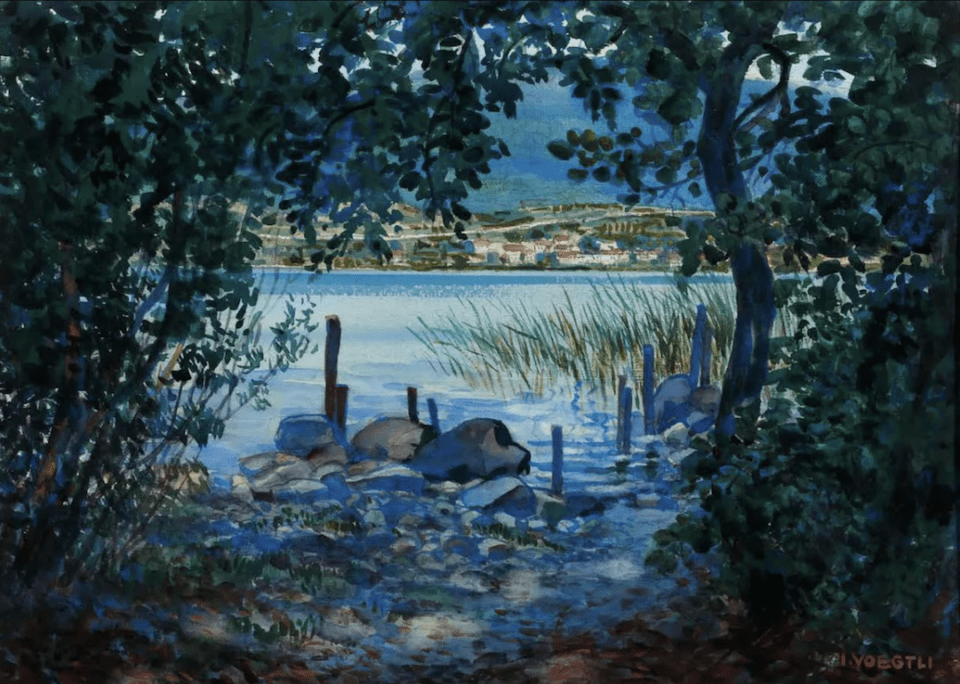 A: Where – and how – can audiences learn more about the artist?
HV: There is comprehensive information in the new 540-page book Julius Voegtli: A Swiss Impressionist Pioneer, which is commercially available in German, English and Chinese. Right now, in the digital age, we're more equipped than ever before to discover the archives of artists like Voegtli, who lived a century ago. A lot of information can be viewed online at julius-voegtli.ch, also available in three languages. Going forward, the physical works will be shown at future solo exhibitions.

A: Tell us about the recent book. It's notable that you published it in three languages.
HV: The second book is the product of five intensive years' intensive research. The project was initiated and designed by Pashmin Art Publisher. New facts about Voegtli come to light all the time, including his friendship with the famous painter Ferdinand Hodler. New paintings have appeared, listed frescoes have been discovered and election posters made by Voegtli have been unearthed. Originally stored in the National Library of Switzerland, these designs are now shown in history books for grammar schools – informing the next generation of Voegtli's role not only in visual culture, but in politics. Originally, a book with 300 pages was planned, but in the end it became 540 pages. There was just so much to uncover.
---
julius-voegtli.ch | pashminart-consortia.com
---
Image Credits:
1. Julius Voegtli, Matterhorn, Aquarelle on paper, 18 x 24 cm, Early 20th century.
2. Julius Voegtli, Wildstrubel Area: seen from Lenk, Watercolor on Paper / 26 x 18 cm / 1939.
3. Julius Voegtli, St. Peter's Island, Watercolor on Paper / 200 x 114 cm / Late 19th – Early 20th Century © Property Museum Neuhaus Biel.
4. Julius Voegtli, Latrigen on Lake Biel (seen from his Studio), Watercolor on Paper / 37 x 50 cm / Early 20th Century.