These five artists, from Aesthetica's New Talent Archive, capture the mystery and atmosphere of rural and suburban landscapes, finding intrigue in domestic scenes.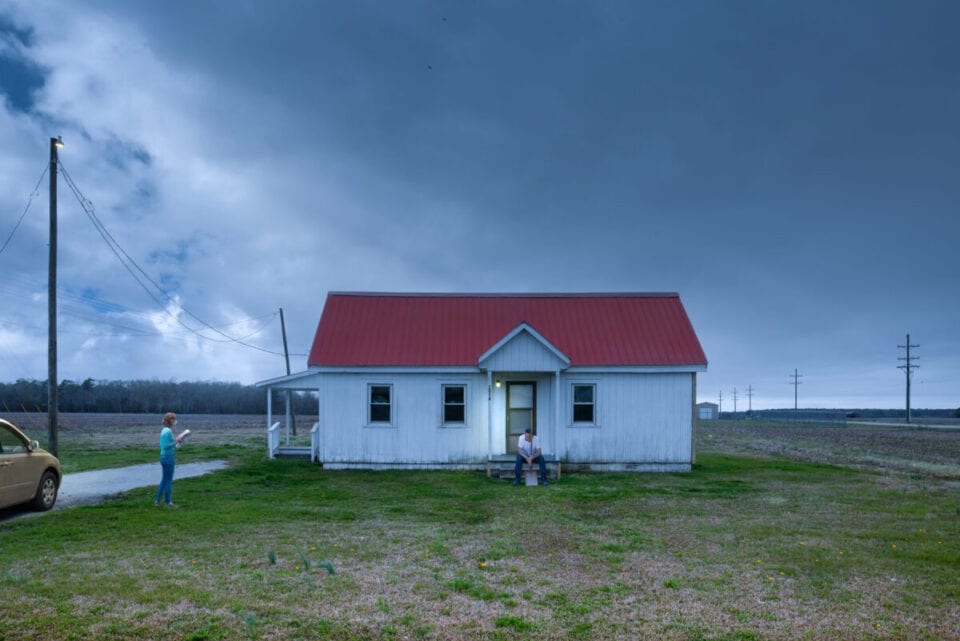 Born in Belgium in 1979, Veronique Boyens uses documentary-style photography to construct ambiguous narratives of identity and place. Boyens often inserts herself into her images, assuming different identities and inviting us to guess at the backstories of the characters she portrays. For her most recent project, At A Distance, she travelled through the regional USA at the start of the COVID-19 lockdown, capturing images of a world coming to a standstill: "the few people I encountered were static, in the close proximity of their homes, and would stare at me being the only thing moving around in their neighbourhood." The images seem to present us with unfiltered reality, but they are actually staged, Boyens and her travelling companion posing in front of gas stations, shacks and laundrettes in everyday postures. The scenes therefore become fictional archetypes, representing a culture drifting into quiet crisis.
---
Born in Argentina, Monty Kaplan is a nomadic photographer whose pictures bring a quality of surreal mystery to common, human-made environments. Kaplan's distinctive colour palette often involves rusty reds and oranges, set against deep grey or dark blue backgrounds, so that chimney pots, walls and window-frames seem to glow in the darkness. Often created at the start or end of the day, when shadows and sunlight are subdued, Kaplan's work conveys a subtle sense of transformation and transcendence of the everyday, enhanced by soft-focus haziness. The artist himself has described his photography as "a kind of surreal anthropological documentation of the world."
---
Thomas Jordan (b. 1992) is a self-taught photographer based in Illinois, USA. Working mainly in the suburbs of Northwest Chicago, Jordan creates haunting images of empty streets, roadside trees and wood-panelled domestic exteriors. Images are often created at night, with the artificial lighting of the city used to create a sense of stage-lit intimacy, which simultaneously suggests isolation and melancholy. His photographs are mostly bereft of human subjects, but they nonetheless serve as markers of an emotional quest: Jordan talks of his work as an attempt to find moments of clarity and peace through new encounters with familiar spaces.
---
Like the Pictorialist movement of the late 19th century, the work of French artist Letizia Le Fur brings the aesthetics of painting to photography. Gentle pastel shades and a hypnotic attention to the details of surfaces – from skin to fabric to foliage – suggest an emotional investment in the composition process similar to that of draughtsmanship or brushwork. Le Fur's images often place bodies – clothed or naked – in natural landscapes or domestic settings, emphasising the contrast between different textures and colours and carefully balancing light and shade. Her practice suggests an abiding interest in the emotional dimensions of place, and of human relationships.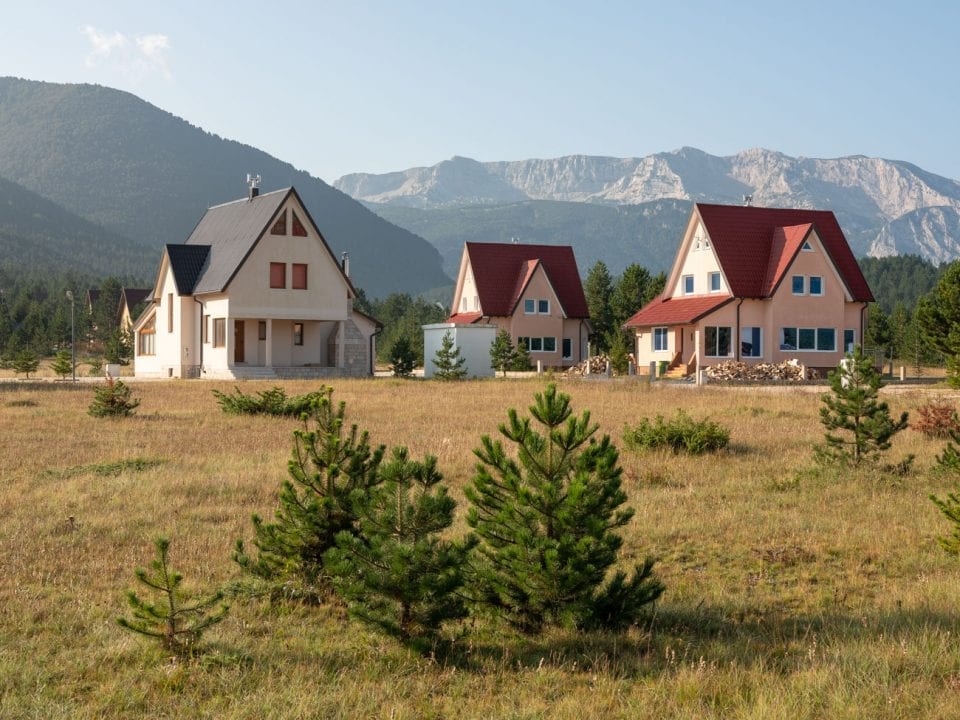 Born and based in Paris, Edouard Sepulchre trained in clinical psychology and worked in advertising before dedicating himself full-time to photography. In this capacity he has travelled all across the world, capturing the extraordinary range of environments where human beings have made their home: from Iran to Bosnia to the USA. His collections A Month in the West (2015) and Looking for America (2018) document housing developments in the American Midwest, the chintzy and homely connotations of the architecture jarring with the vast splendour of the scenery beyond. These images offer an almost comically stark tonal contrast, whilst nonetheless expressing empathy for the human tendency to hunker down against the wilderness.
---
Words: Greg Thomas
---
Lead image: Thomas Jordan, Reflection House, from the series Instant Honey. Courtesy of the artist.
1. Image title: 35°30'55.3″N 76°01'19.8″W, Engelhard, NC (2020)Digital pigment print, Image size: 76 x 114 cm / 30 x 45 in. from At A Distance (2020) © Véronique Boyens.
2 & 3. All images courtesy of Monty Kaplan.
4 & 5. Images fromThe Fixed Path. Courtesy of Thomas Jordan.
6 & 7. All images courtesy of Letizia Le Fur.
8. Edouard Sepulcher, from A month in The West (2015). Courtesy of the artist.
---