On March 11 2011, a magnitude nine earthquake generated a tsunami of exceptional force on the Northeast coast of Japan. The natural disaster caused more than 20,000 deaths and provoked yet another tragedy: the Fukushima-Daiichi nuclear accident. This chain of events was the subject of artist and director Fujii Hikaru's (b. 1976) Les nucléaires et les choses, a multidisciplinary project combining exhibition, research and discussion. It pushed boundaries of what art can be, shedding new light on the ongoing catastrophe.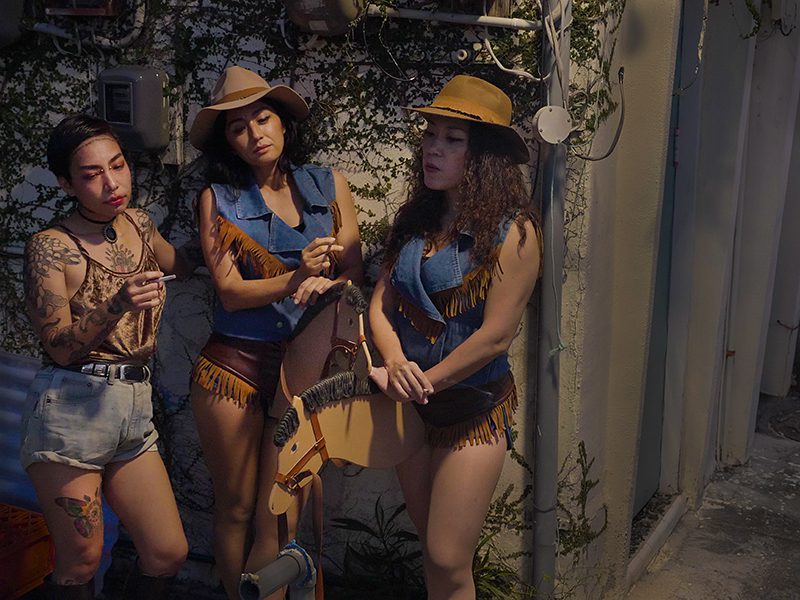 Fast forward to 2020, and Fujii Hikaru was named joint winner of the Tokyo Contemporary Art Award (TCAA 2020-2022), alongside Yamashiro Chikako (b. 1976). The prize celebrates mid-career artists in Japan, furthering their practice through continuous support. Both selected artists' projects are on view at Museum of Contemporary Art Tokyo, and appear in new monographs.
Fujii Hikaru was recognised by TCAA for his complex approach to historical events. His new body of work follows the same blueprint, this time focusing on the post-war period. "I spend my days looking through a microscope at microfilms of United States official documents," he says. "From these severely damaged, one-centimetre rectangles emerges an image of the Allied occupation of Japan. They confiscated and took photographs of Japanese war paintings, and then were unable to decide what to do with them." This project – with its deep dive into the postwar debate over Japanese war paintings – ties into the artist's wider practice, which often looks at "absurd" situations caused by disasters, conflicts and accidents.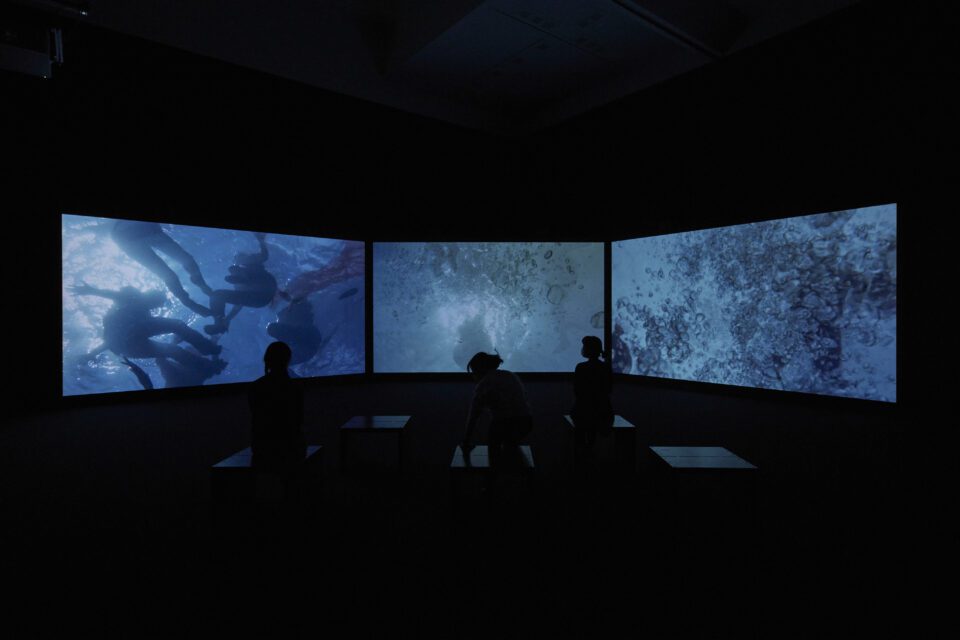 Yamashiro Chikako, meanwhile, is best known for her interest in the geopolitics and history of Okinawa, where she was born and raised. Past works have addressed subjects of identity and marginalisation in the region – using her body as a medium through which to "scrutinise the omnipresent trauma and pain in every history". By recycling found footage, employing voice performance and using multi-channel screens, she continuously tests the boundaries of moving image and its performability. For the TCAA exhibition, she presents a new piece named Anata. Filmed in Okinawa, it focuses on the experiences and long-term implications of war.
---
Until 19 June. Find out more here.
---
Image Credits:
1. FUJII Hikaru, Les nucléaires et les choses, 2019. Photo: SHIIGI Shizune.
2. YAMASHIRO Chikako, Chinbin Western: Representation of the Family, 2019, Single-channel video and sound installation ⓒ Chikako Yamashiro, Courtesy of Yumiko Chiba Associates.
3. YAMASHIRO Chikako, A Woman of the Butcher Shop, 2012, "Tokyo Contemporary Art Award 2020-2022 Exhibition" installation view at Museum of Contemporary Art Tokyo, 2022. Photo: TAKAHASHI Kenji. Photo courtesy of Tokyo Arts and Space.