Reuben Wu (b. 1975) is a photographer, filmmaker and music producer whose visual work is driven by the urge to discover and illuminate remote geographies. His fantastical images occupy ethereal planes, from the salt flats of Bolivia to the Andes in northern Peru, and seem to exist in an infinite, timeless realm. His award-winning Lux Noctis series was influenced by the ideas of planetary exploration, 19th century sublime Romantic paintings and science fiction, casting halos of light against pillars of rock. The works transformed undiscovered environments, renewing our perceptions of the world. His later series, also featured here, continue with this idea, producing large temporary geometries – or "aeroglyphs", created through light-carrying drones. These shapes – appearing as glowing lines and circles – float on the horizon like doorways, portals or pathfinders, introducing us to the sublimity of faraway locations. reubenwu.com.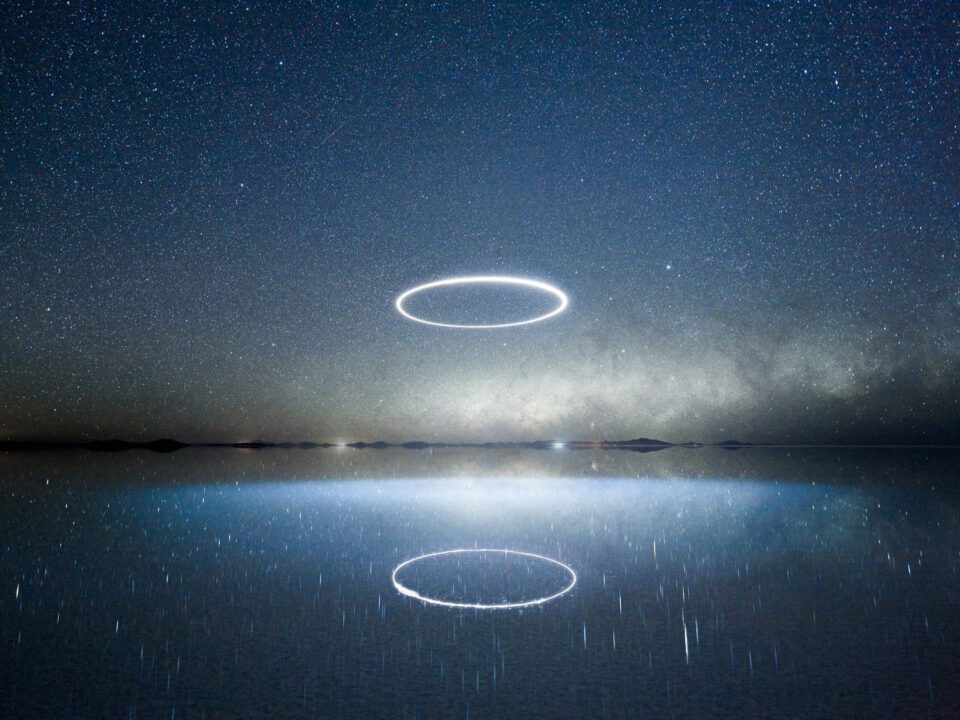 Image Credits:
1. Reuben Wu, XT1876, (2019), from Field of Infinity.
2. Reuben Wu, LN1975, (2019), from Lux Noctis.
3. Reuben Wu, XT1940, (2019), from Field of Infinity.
4. Reuben Wu, Rufus Du Sol (2020), "Live at Joshua Tree" Artwork.
5. Reuben Wu, Aeroglyph Variations #04. (2019) Courtesy of the artist.
7. Reuben Wu, AE4982 , (2018). From Aeroglyph.