Over the past 18 months, we've become accustomed to attending digital events: Zoom meetings, livestreams and, in the art world, virtual viewing rooms. After over a year online, how do we keep things fresh and exciting? The answer lies with the next generation of creative talent. Creative Media BA (Hons) graduates from the University of Worcester have embraced this opportunity, launching a visually striking 1980s-themed platform on which to host their degree show. Titled Virtually Impossible, it showcases a range of work: from photography and content design to motion graphics and videography. Helen Holmes, Course Leader BA Creative Media, discusses how the exhibition came to be, and what we can expect.
A: It's been an unparalleled year for the creative industries. How did you go about planning this year's degree show?
HH: We knew that a physical in-person degree show was going to be highly unlikely this year. The students made a decision in January to run their show virtually, and to put all their efforts into running a targeted campaign to introduce as many people as possible to their bodies of work. There is no doubt that it has been a difficult year, however the students have embraced the opportunity to exhibit online and have learned so much from the experience. This is what drove their concept.
A: What is the concept behind the virtual exhibition?
HH: The students couldn't help but think that tackling something like this whilst being taught entirely online was "virtually impossible". This became the theme – a play on words with the show being online. Using the hashtag #makingitpossible completed the loop. The concept was then developed and built, adopting a wave synth look and feel, with an on-trend palette of 1980s inspired neon colours.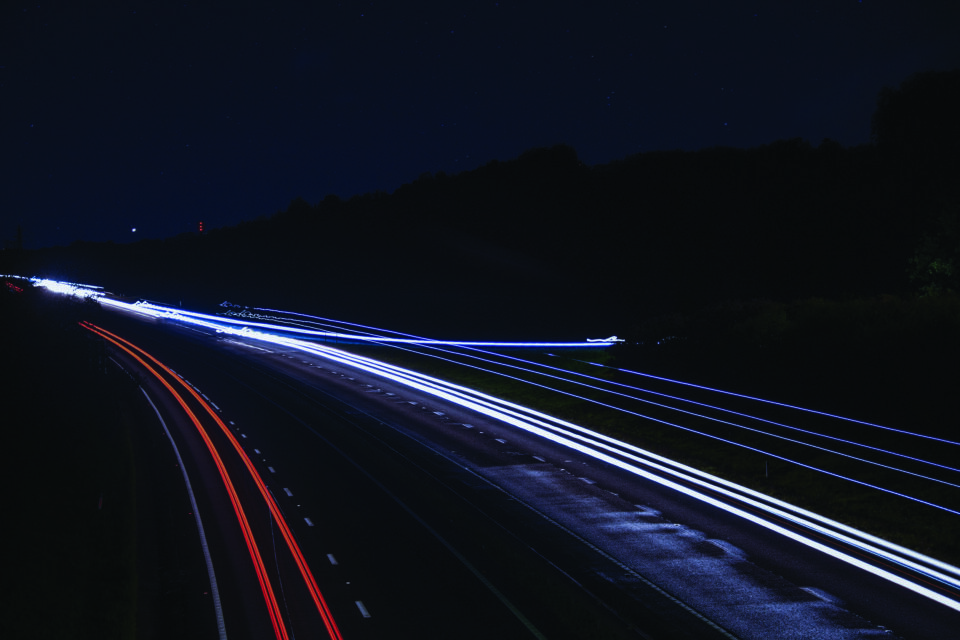 ---
A: Did being online offer up any unexpected opportunities?
HH: As part of the students' academic work, they learn the intricacies of social media and web content. They have a good understanding of the potential of these mediums, together with the production skills to create enticing videography, photography and motion graphics. We worked together to build the Virtually Impossible social media campaign, specifically targeting potential employers. We felt that this year was a great opportunity to reach as far and as wide as we could. A virtual show is able to achieve far more views than an in person show could, with the added bonus that viewers could look at portfolios at any time convenient to them. The website launched on 14 May 2021, with VIPs having early access from 9am. It then launched publicly at 11am. As I write, three weeks later, we have had over 7,000 views from all over the world, and some really lovely words in the comments book. Six students have already been snapped up and are working in the creative industries, with a number of further interviews booked in.
A: Did the students take any creative opportunities in terms of marketing? What does publicity look like in a digital environment?
HH: At our physical degree shows, potential employers – who visit Worcester in person – are given a printed catalogue as a record of the event. It's also a way to remind themselves of the students and the work they have viewed. This year, the students thought creatively about how to get their work out there, deciding to send out a 'conference' package to VIPs. This gave them early access, a bit like a creative industries private view. They worked in teams to design and produce a package containing a conference bag, a lanyard with a QR code VIP pass and pens, all branded in Virtually Impossible styling. We had over 300 views in the first 3 minutes of launching. A few days after launch, the students sent out a physical Virtually Impossible catalogue to all the VIPs as a follow up, in case they had somehow forgotten to view the website. It was designed as a coffee table magazine: a quality item that you would like to keep.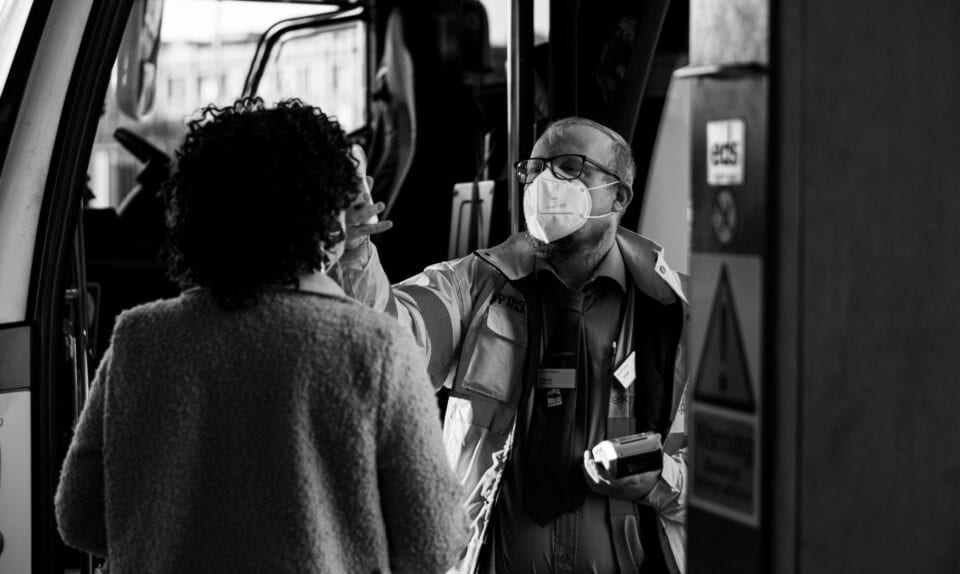 A: With much of the teaching being online this year, did this affect the course community?
HH: As Course Leader, one of my main priorities is the Course Community. I tried two new initiatives this year. Firstly, I bid for some funding via our school's learning and teaching budget to design and print hoodies for the final year students. These were then built into wellbeing sessions. I taught groups of students how to vinyl cut and heat press the Virtually Impossible logo, together with their names, onto hoodies. The process of 'weeding' the negative areas of the vinyl is very therapeutic, and it gave us the opportunity to stop and talk to each other, to reflect on three years of study. The outcome was that each graduate had their own personalised hoody to keep.
The second initiative was to hire a huge outdoor cinema screen, so that we could gather the graduates and staff together after the degree show launch for a farewell gathering, whilst we watched screenings of the students' work. Due to Covid restrictions we could have a maximum of 30 people outdoors; we did not invite guests but instead broadcast some Facebook live interviews, to reach those whom we would have liked to have been with us. It was a relaxed evening as module submissions were complete, and we could enjoy being together for one last session. The only thing I couldn't make perfect that night was the weather – it poured with rain and the wind howled. Not quite the sunshine and picnic blanket style event I had imagined! I'm sure this made it all the more memorable.
A: What types of works are featured in the degree show?
HH: Our Digital Media Course is multi-disciplinary, with employability at its heart. There are a number of industry briefs throughout the three years, with the final year focusing on this element. Much of the work in the Degree Show is therefore 'real' and has been published either online or physically. This includes photography, videography, motion graphics, visual effects, sound, web content and visual communication as well as new and emerging technologies such as virtual reality and projection mapping.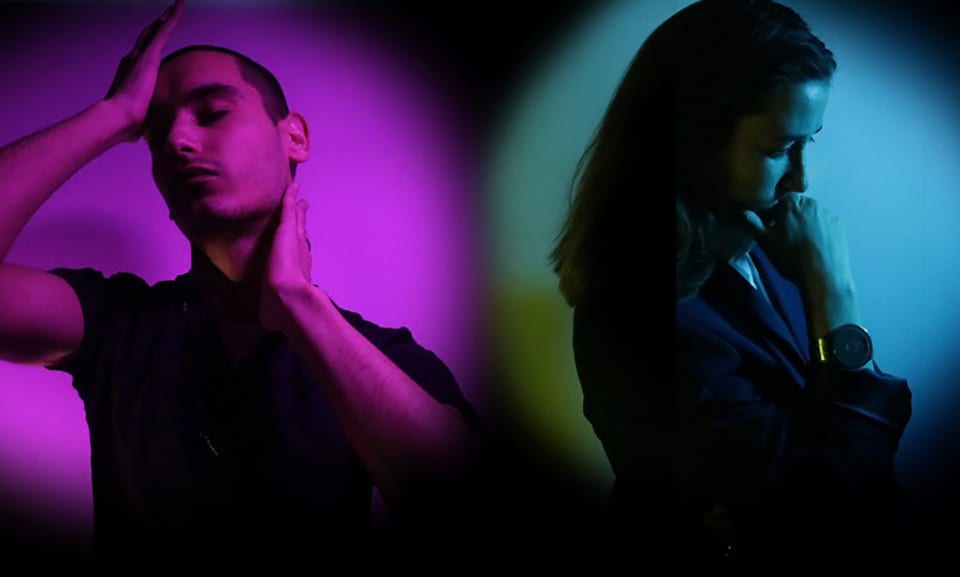 ---
A: Can you name a highlight of the academic year?
HH: There are so many. I think my personal highlight this year has been working with Jay Blades, of BBC's The Repair Shop. The students have been working with Jay on a charity campaign for which he is an ambassador – the work will be released later this month, so I can't say too much more on that at the moment. We visited Jay in his workshop near Ironbridge and videoed and photographed him in his workplace. Whilst there, we asked him if he enjoyed working with us and he replied: "I've been so impressed by what I've seen you do whilst we've been working together this year. You guys are going to be very successful – the way your course prepares you and how the industry briefs work are exactly how it is in the real world." To hear that means the world to me.
A: What do you hope audiences take away from the degree show?
HH: I'm immensely proud of this year group and really hope that we have done our very best to launch them into their future careers. I hope that viewers of Virtually Impossible will be able to feel the students' passion and that their hard work and patience through a very difficult year will be visible.
---
Visit the show at virtuallyimpossible.org
Follow @virtuallyimpossible on Facebook, Twitter, Instagram, TikTok & YouTube.
---
Image Credits:
1-4. Alex Didcote
5. Radvile Talackaite
6. Geneviève Bland
7. Stefan Chalakov
8. Brad Morgan