For arts students across the UK, Degree Shows are the highlight of the end of the final year – where industry, staff, family and friends gather to celebrate their creativity. This year, University of Worcester was faced with a challenge: the country went into lockdown. Helen Holmes, Course Leader BA Creative Digital Media, discusses how the innovative Class of 2020 have brought their vision online.
A: What is the concept behind this year's degree show?
HH: We had started to plan the Degree Show in January. The original concept was to build a physical 'future vision' of Worcester for visitors to experience in-person, with interactive light and soundscapes, projection mapping, and shop-like displays for each student to present their work within. But, when lockdown became necessary, we decided to drastically change the approach to become a virtual Degree Show. The students quickly and professionally reconsidered their original ideas and adapted their plans to move online – to design a full and wide-reaching online campaign featuring a website using the 'future vision' concept as a base. The concept was influenced by neon cityscapes, such as the beautiful work of Liam Wong featured in the April/May Aesthetica. Their moodboards were stunning!
A: Did this process offer up any new opportunities? What are the benefits to hosting digitally?
HH: In previous years, the creative industries and business representatives have attended our Degree Shows in person, and our students are usually snapped-up for internships, interviews and jobs, as well as being offered a number of freelance projects. My main aim was to ensure that we didn't lose these invaluable opportunities. The necessity to move online would afford us the opportunity to reach even more people through a powerful social media campaign. Potential employers would not need to attend in person, but could look through portfolios and showreels at any time convenient to them, and have access to chat to the students, in a safe digital environment, to discuss opportunities.
A: How have you adapted the exhibition for online viewing?
HH: We took a multi-pronged approach to reach an optimum number of viewers by running campaigns across social media. These featured 10-second student showreels as a taster, and a countdown to the website launch. Each student had a dedicated page on the website, which became the equivalent of their physical display space and made a digital showreel. They also created personal promotion sites and social media profiles, wrote CVs and learned about interview technique. All of this invaluable work is a part of the Professional Practice module, which ensures all students are fully prepared for the next stage in their career.
A: What types of works are featured in the exhibition, and what are some key themes covered?
HH: Our digital media course is multi-disciplinary, featuring a wide range of creative skills and live industry briefs. Much of the work in the Degree Show is therefore 'real' and has been published. Students can choose to become specialists or can remain broad in their learning, depending on their own personal development. Work featured in the Degree Show includes photography, video, motion graphics, visual effects, sound, web content and visual communication as well as new and emerging technologies such as virtual reality and projection mapping.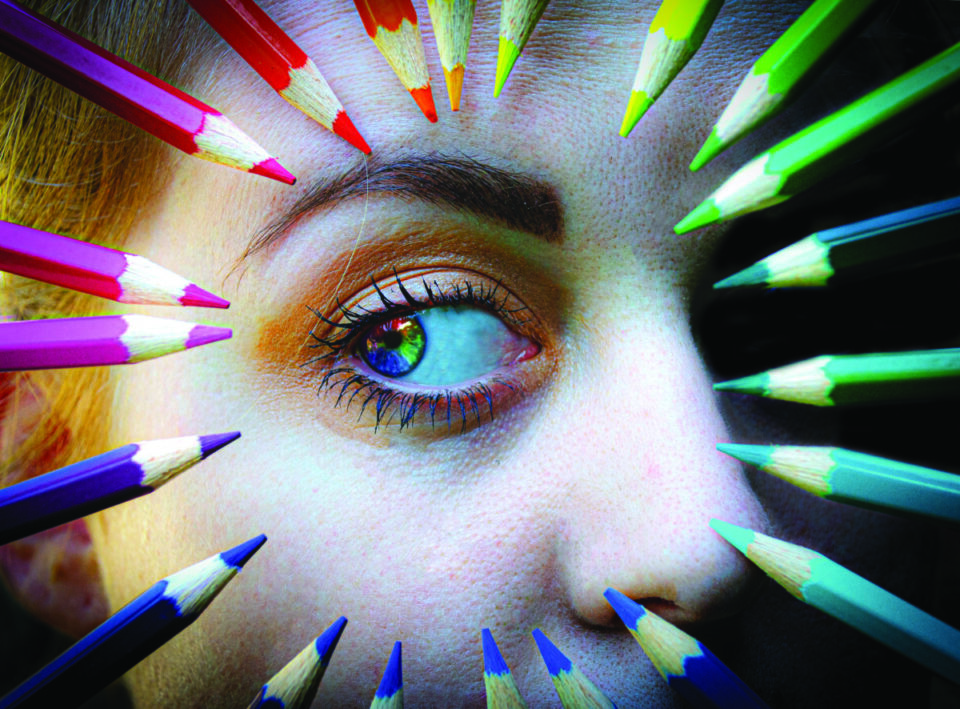 A: Can you name some highlights? 
HH: The main highlight for me was to see the students adapt so professionally to this new and unplanned environment, pulling together as a team and hitting the original Private View deadline. Petra Sobotkova, BA Hons Creative Digital Media student said: "The privilege of the traditional, physical exhibition has been replaced with the most memorable experience of solid teamwork, digital resourcefulness and creativity to generate a show with as much potential and excitement as the real thing. The virtual show has confirmed our innovative and modern perspectives as well as our status as true 'future visionaries'" I couldn't have said it better!
A: What is unique about studying Creative Media at the University of Worcester?
HH: We are a relatively small course, with lecture and seminars being no higher than 25 students. This results in a great community feel. We are based in the Digital Arts Centre, which has industry standard Mac suites and software, plus video and photography studios with green screen and sound studio. The communal study areas in the Digital Arts Centre help staff and students interact on a daily basis, informally, outside of lectures.
Our multi-disciplinary digital media degree places a strong focus on getting students ready to enter the job market. It offers a combination of live industry briefs, expert guest speakers and the chance to work with specialist industry-experienced teaching staff. Students' studies incorporate photography, video, motion graphics, visual effects, sound, web content and visual communication as well as new and emerging technologies such as virtual reality and projection mapping.
A: Let's talk about the online course magazine – Creative Crunch – which is hosting the show. How did it start, and what types of content does it share?
HH: Creative Crunch is the BA Hons Creative Media Digital Magazine, designed and produced by a team of students, in collaboration with staff, alumni and industry. Launched in May 2020, my vision was to bring the wider course community together and to share our experiences and opportunities. The magazine's stories feature the work and life of students. Our community is much wider than just the current students, as we continue to support our alumni for as long as they need us! We also work closely with industry and institutions such as the Police, Fire Service, NHS and National Trust. We don't know of any other course that has its own digital magazine, so wanted to be a trailblazer. Of course, our Degree Show is currently the main feature, with showreels and links to students' personal promotional pages, together with our backstory.

Another fine example of a story worthy of sharing is the work produced by three final year students on the #UncoverYourPotential campaign for West Mercia and Warwickshire Police. The project grew faster and travelled further than we ever could have imagined. It was seen at a UN Conference in London and Washington DC, and featured on Radio 4's Women's Hour. The project was inspired by DCI Liz Warner, who saw a tweet from a young girl called Esme, who wished that she could be a firefighter, but thought she couldn't because she is a girl. The #UncoverYourPotential campaign highlights the range and potential of roles in the Police, and consists of a video for each Force, a series of printed posters, a series of digital gifs, together with materials taken out to schools such as colouring sheets, wordsearches and certificates.
A:  What do you hope audiences take away from the exhibition?
HH: I hope that in these difficult times, audiences will engage with the students' pages and personal promotion and see the amount of professionalism demonstrated. I'm so proud of this cohort and really hope that we have done our very best to launch them into their future careers.
Discover the digital degree show here.
Lead image: Liam Browne, Drone shot of Worcester.
1. Ellie Mayner, Look Through Life With Rainbow Coloured Eyes.