Death and dying can feel taboo; uncomfortable topics of conversation to be avoided. According to a Marie Curie study, most people feel that, as a society, we do not talk enough about these subjects. Australian artist Paula Mahoney's idea, by contrast, is to create work that "returns the image of death and mourning into public consciousness" and "investigates lamentation as necessary and optimistic."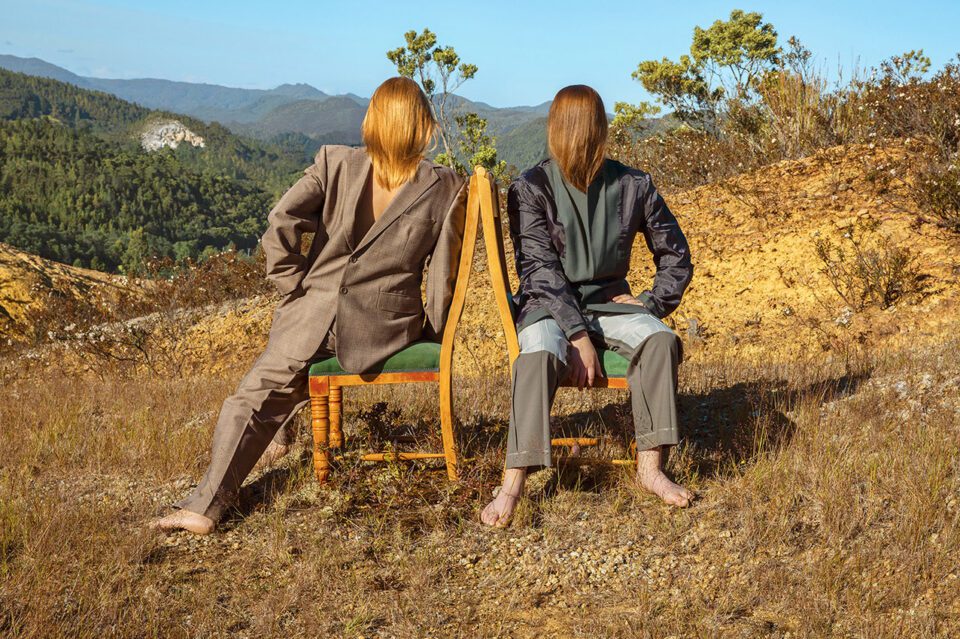 This Landscape Holds Grief is one such body of work. Mahoney's images, shown here, depict the photographer alongside her daughter, niece and sisters, wearing clothes of loved ones who have passed away. The subjects are shown in blue or brown suits, coats and jackets, which were either made by the artist's mother, or belonged to her father, who died in 1983 and 2009 respectively.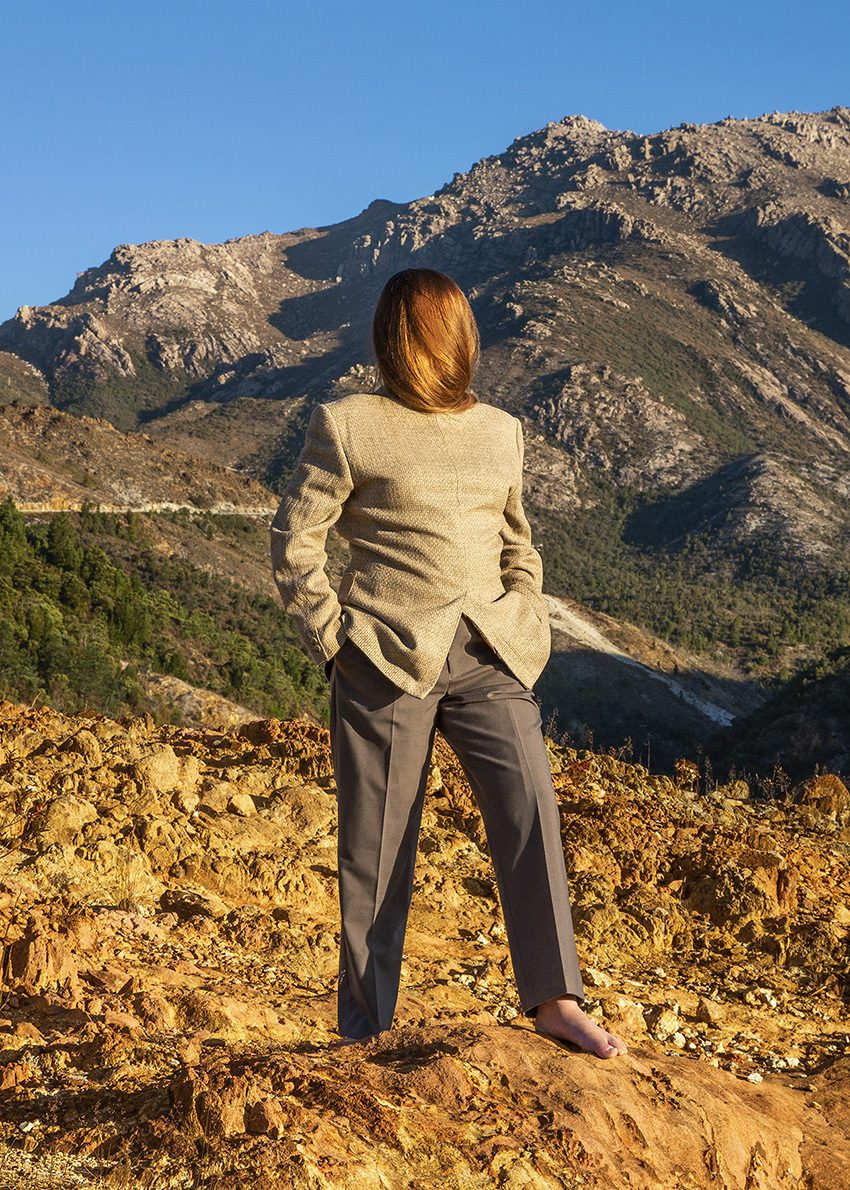 Figures sits on chairs, stand in front of mountains and jump in mid-air. Throughout these public "acts of lamentation", undertaken amongst vast natural vistas, the participants' faces are obscured by either hair, hands or hats, ensuring their anonymity. The results are at once performative and surreal, drawing attention to the sense of loss and mourning that can be evoked by items of clothing.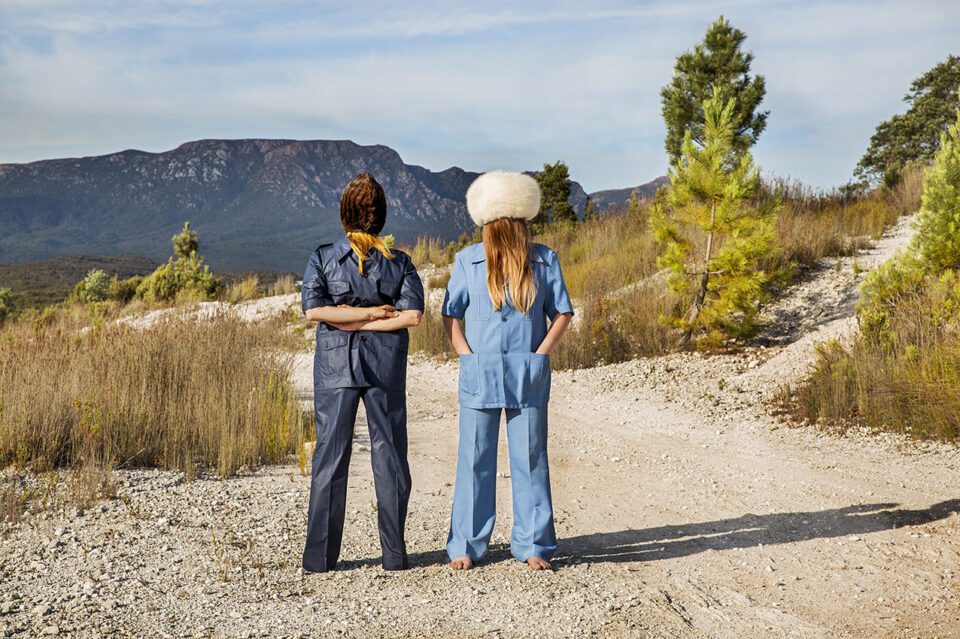 Mahoney describes these backdrops as "barren moonscapes." They are, in fact, areas haunted by historical mining accidents that "left families without their fathers and sons." As such, the series ruminates not only on personal loss, but on the devastation caused by the mining industry in the Australian landscape, and how grief continues to echo there. It's an idea that takes on new relevancy in the face of the climate crisis.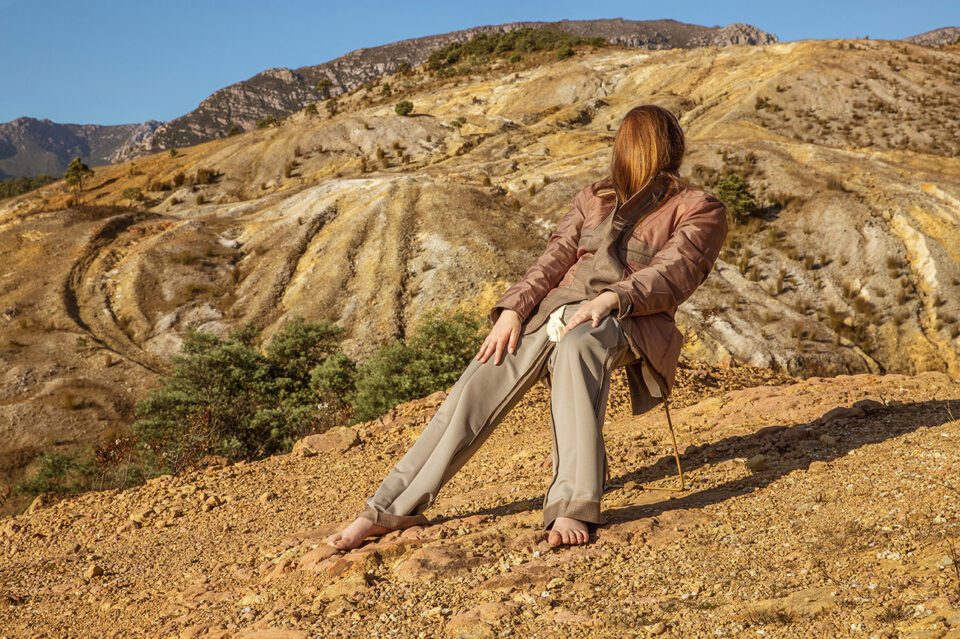 ---
---
All images courtesy Paula Mahoney.