"I started photographing in 1999 with an old Kiev camera from my grandfather." Born in Izmir, Turkey, and currently based in Montréal, Canada, Mustafa Hacalaki is inspired by the works of Abbas Kiarostami and Andrei Tarkovsky.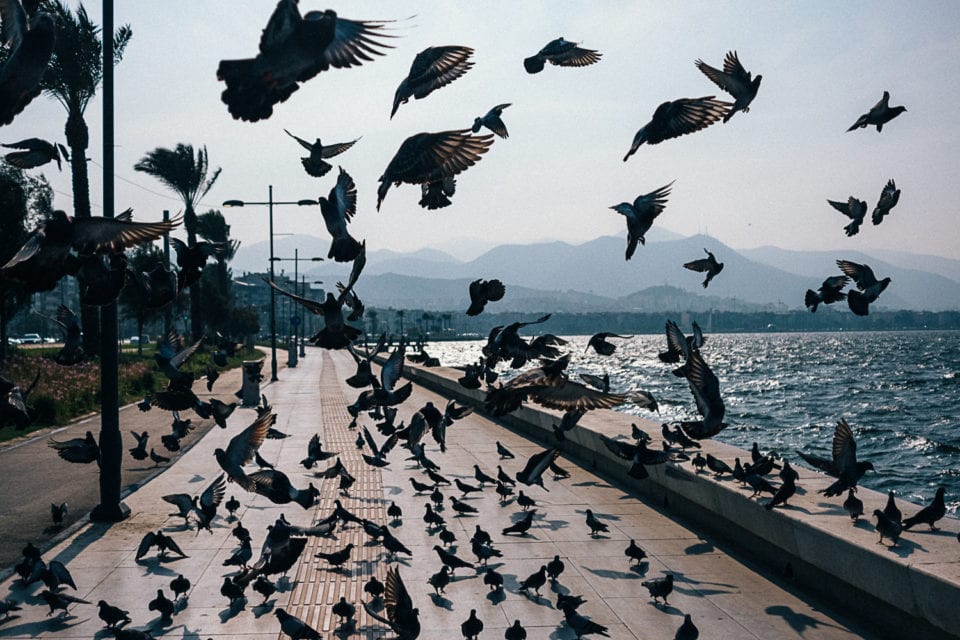 Both filmmakers can be seen in Hacalaki's Neverland worlds, where figures are held upside down, in the reflections of glass and seas, journeying from one place to the next.
Passers-by are represented only by silhouettes in soft, ethereal vignettes. Blocks of shadows move through spaces as unknown, lingering characters.
IG: @mhacalaki
www.mustafahacalaki.com

Credits:
1. All images courtesy of Mustafa Hacalaki.