In 2020, the Oxford English Dictionary named "doomscrolling" a word of the year. It became widespread during the pandemic, describing the near-endless consumption of bad news stories in the digital age. Two years later – with Twitter feeds and 24-hour broadcasts continuing to proliferate – it's easier than ever to get lost in a negative spiral of compulsive browsing. Headlines are often the first thing we look at when we wake up, and the last thing we see before we go to sleep.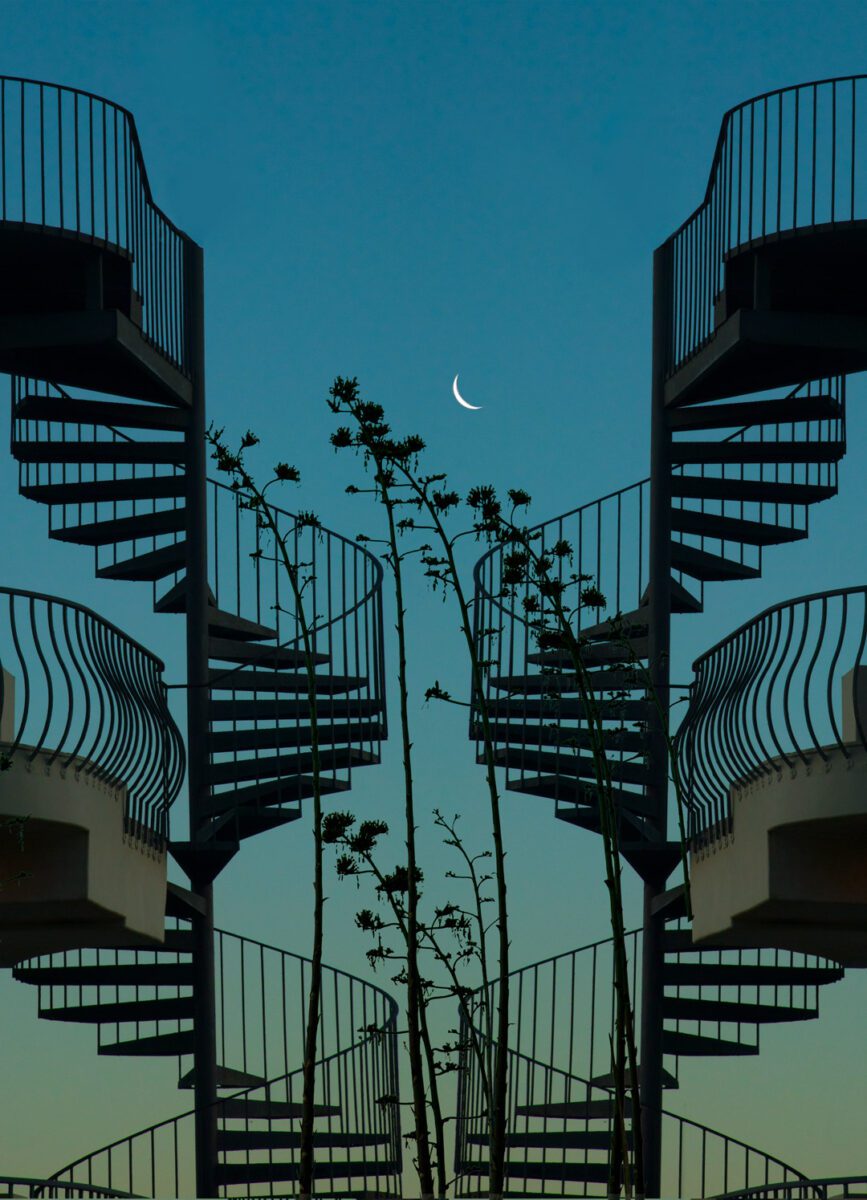 New York-based artist KangHee Kim (b. 1991) produces images that help us imagine brighter possibilities – away from internet rabbit holes and unrelenting live updates. The exhibition, which follows Kim's monograph, Dreamer, published by Setanta Books in 2021, is a surreal and escapist dreamworld: a space to breathe. It's a place where palms emerge above the clouds, stairways spiral into the evening sky and billboards tell us that hope is just half a mile away.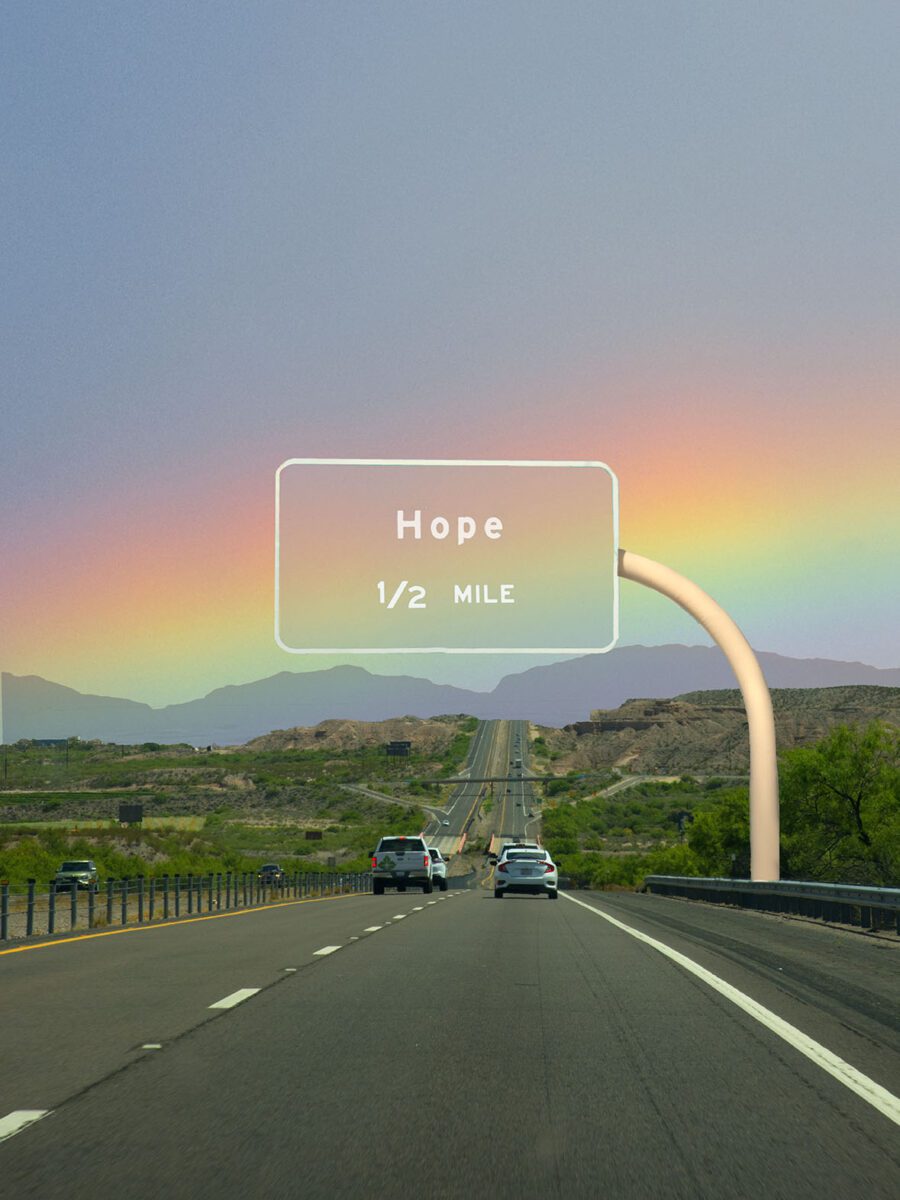 Kim has been unable to return to her home country of South Korea for over 10 years as the result of visa restrictions. Her fantasy worlds have developed out of this situation. Kim uses collage and post-production effects to transform mundane photographs of New York into new, impossible environments. The colour palette is awash with bright blues, pastel pinks and glowing oranges. Rainbows cut across grey skies and winding motorways – bringing a sense of optimism with them. Elsewhere, sunrises and blossoming flowers remind us to look forwards and remember that tomorrow is a new day.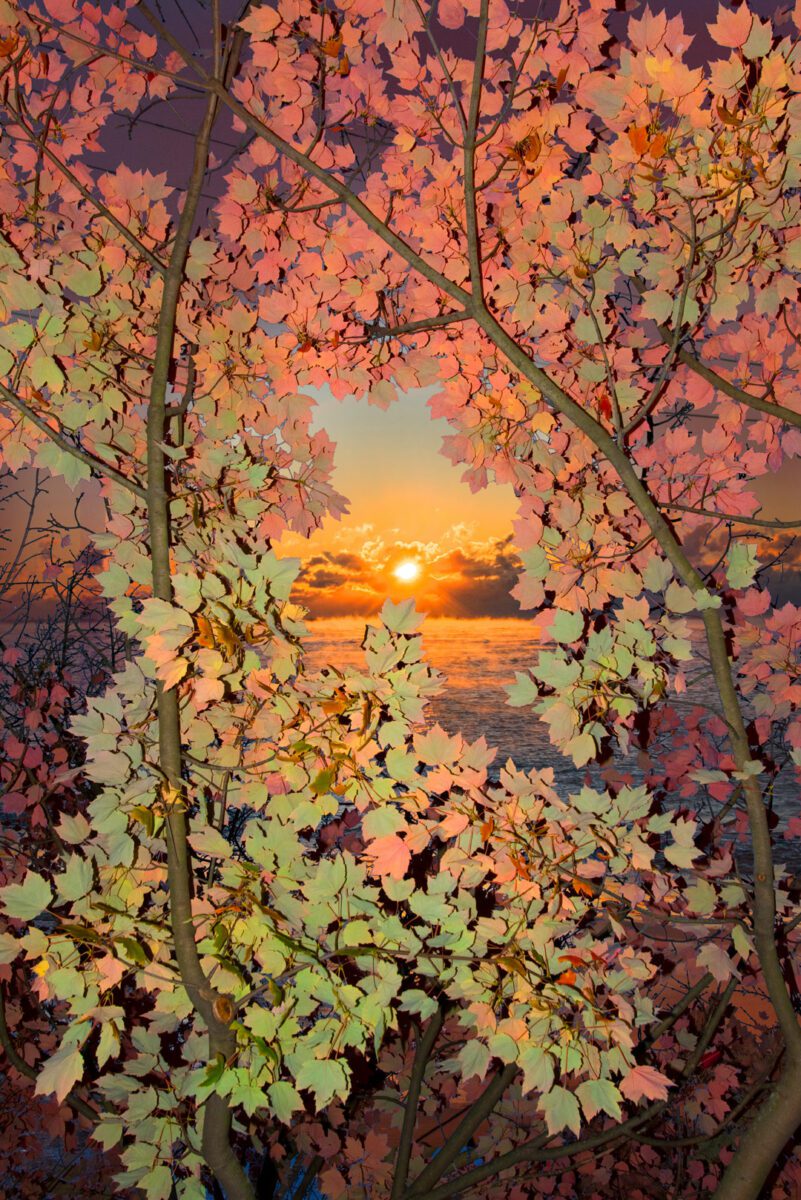 The artist, as Benrubi Gallery notes, thinks of these pictures as paintings, where slight blemishes from the process act as an equivalent to physical mark-making. This attitude pervades the exhibition: one of acceptance and transformation.
---
Benrubi Gallery, New York 27 October – 16 December
Words: Eleanor Sutherland
---
Images from Dreamer, Courtesy of KangHee Kim and Setanta Books.