Chris Killip (1946-2020) is remembered as one of Britain's most influential post-war documentary photographers, renowned for his depictions of people and communities affected by the economic crisis in the north-east of England in the 1970s and 1980s. A new retrospective of his work at The Photographers' Gallery, London, comprises more than 150 images – including those from the book In Flagrante, which received the Henri Cartier-Bresson Award in 1989. The show offers a comprehensive insight into an artist whose emotional investment in the people he photographed – who, in his words, "had history done to them" – continued long after his projects were over. "Chris… spent a lifetime photographing in places where he had built relationships, where there was trust and respect," writes Gregory Halpern, an American photographer and former student of Killip, in the accompanying book published by Thames and Hudson.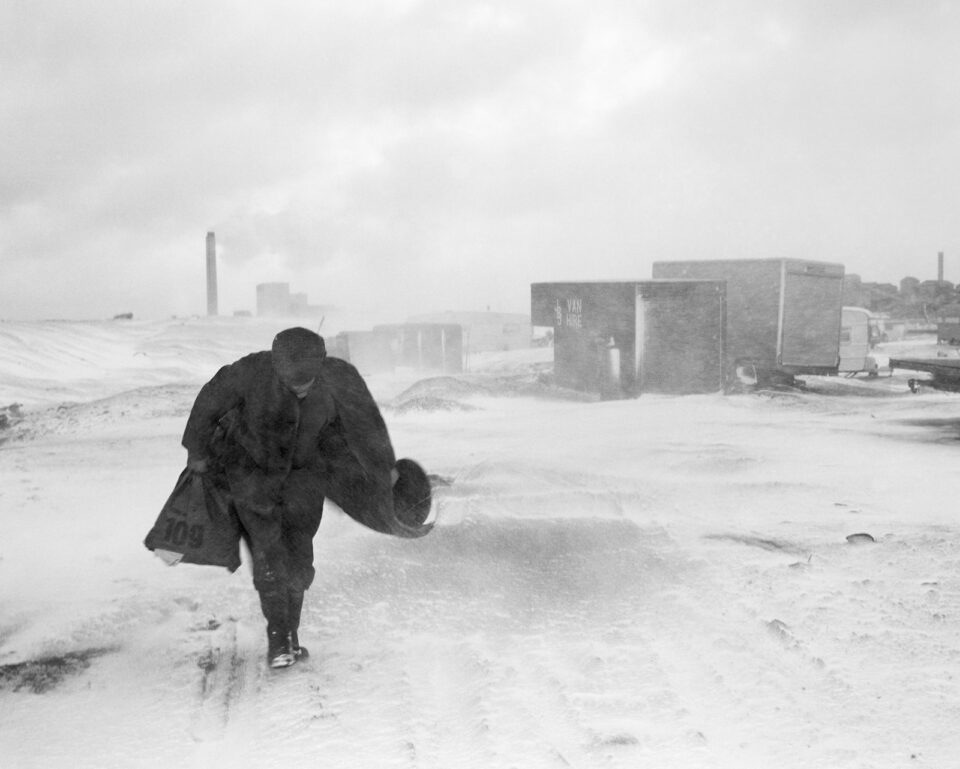 Killip received the Northern Arts Photography Fellowship in 1975, which paved the way for the work that dominated his oeuvre. He lived in Newcastle-upon-Tyne until 1988, documenting working-class communities who were grappling with de-industrialisation and unemployment. Many of these images are spread across two floors of The Photographers' Gallery. The exhibition – on first encounter – comes across as a tad overwhelming, due to the sheer volume of pictures. Dominated by portraits, it's easy to get distracted, perhaps even forget the faces on display, lending the show a metaphorical quality. These are, after all, the people who were forgotten by Margaret Thatcher's government.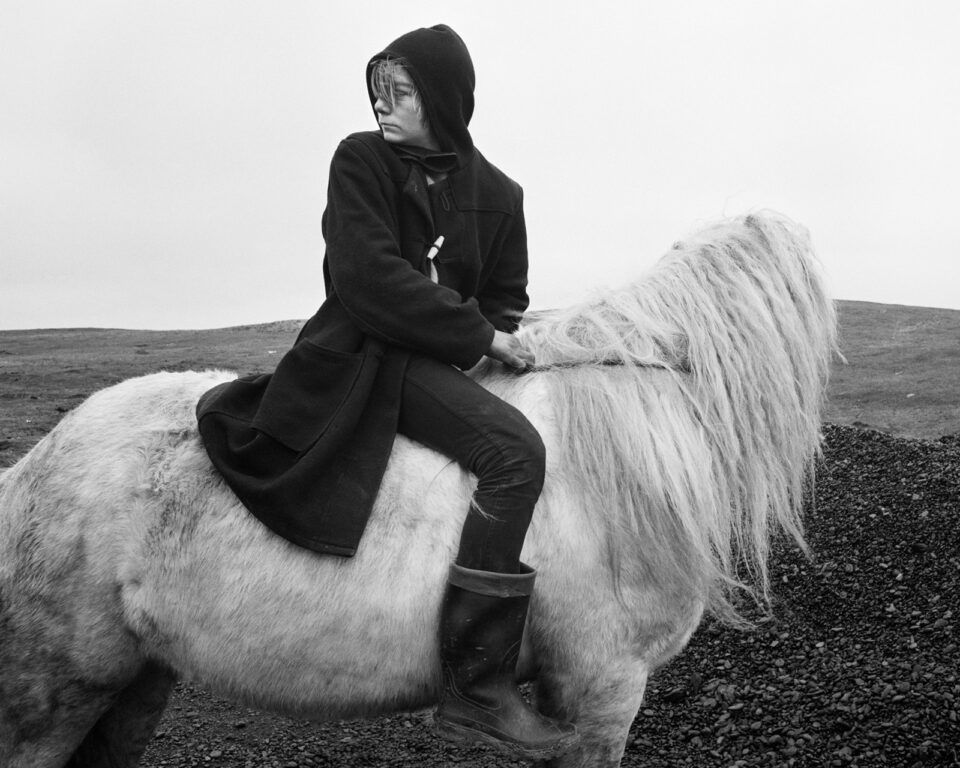 That initial feeling, however, passes as the crux of the show is understood. By taking their pictures, Killip was committing these individuals to the nation's memory. His subjects include children looking for coal by the seaside, a young girl playing with her hula hoop in desolate surroundings and people participating in the Durham miner's strike. Many images are imbued with tenderness: a family out for a walk on a Sunday in Skinningrove, Boo with his pet rabbit looking for coal, a man watching the parade with his son in Tyneside. Yet there are stark reminders of reality – details like dirt under the man's fingernails and missing buttons on his blazer, Boo's soiled clothes and bleak surroundings. As such, the retrospective reads like a book that has several entry points.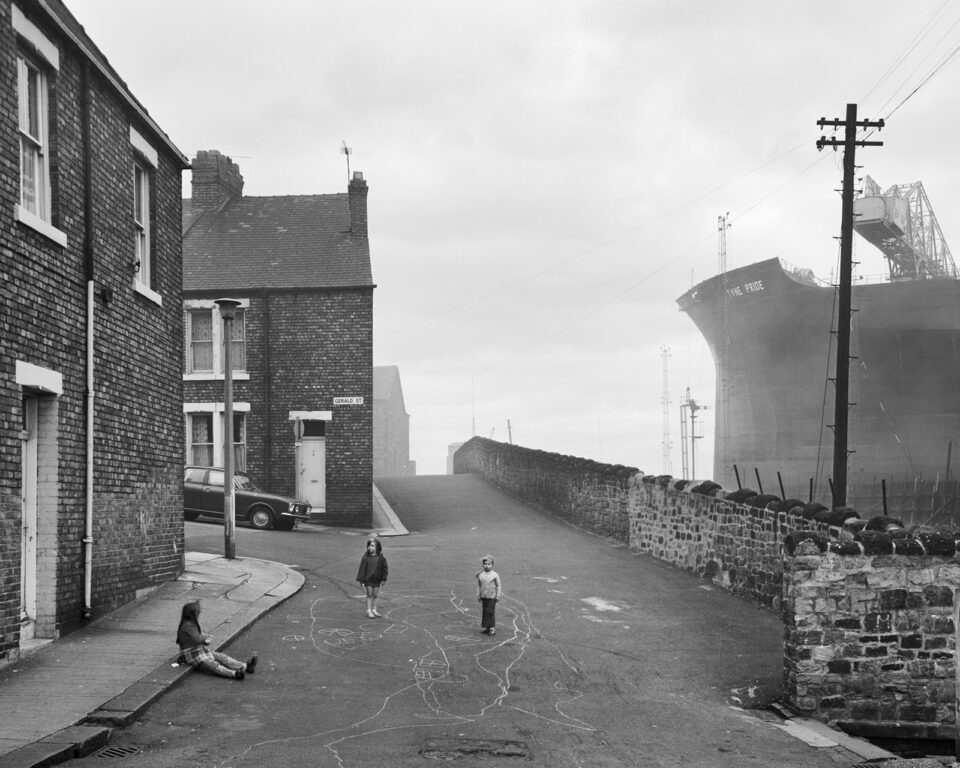 Photographer and writer Alice Zoo writes in her essay In Defence of Portraits that "Portraiture can be a means of listening and of connection, both for the photographer with their subject in the moment itself, and for the subject with the viewer, too." At the other end of this argument is Susan Sontag's take on image-making as a predatory act: "To photograph people is to violate them, by seeing them as they never see themselves." Inherent in documentary is the understanding that it's bound to raise questions about agency, ethics and exploitation. Killip avowed that the people in his images were more than just subjects; in an interview with Martin Parr, the photographer said that the images he took also belonged to the people they depicted. Whilst this conversation is complex, what's clear is the relevance of the show to our contemporary moment. In the words of curator Ken Grant: "Now we are in a time of austerity…we are seeing people in great difficulty. And I think that's one of the reaches the work has."
---
thephotographersgallery.org.uk | Until 19 February
Words: Shyama Laxman
---
Image Credits:
1. Family on a Sunday walk, Skinningrove, 1982 © Chris Killip Photography Trust/Magnum Photos
2. Cookie in the snow, Seacoal Camp, Lynemouth, Northumbria, 1984 © Chris Killip Photography Trust/Magnum Photos
3. 'Boo' on a horse, Seacoal Camp, Lynemouth, Northumbria, 1984 © Chris Killip Photography Trust/Magnum Photos
4. Girls Playing in the street, Wallsend, Tyneside,1976 © Chris Killip Photography Trust/Magnum Photos