Fotomuseum Winterthur highlights the story of colour as a material in photography and film. Looking at historical processes and techniques, Colour Mania draws close connections between the two media – looking at how they continue to inform each other technically and stylistically. From the first use of colour in 1930s motion pictures to today's digital snapshots, the show establishes intriguing narratives across a century of image-making.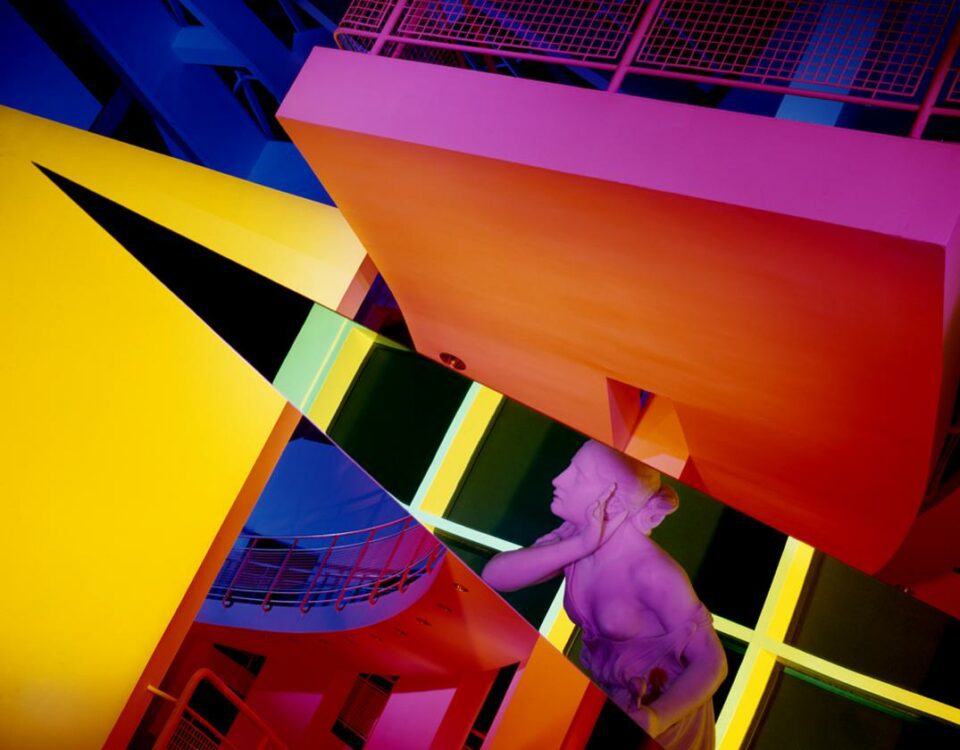 Featured here is work by Barbara Kasten (b. 1936), whose abstract still lifes are included in the show. The artist uses bright tones and geometric shapes to craft "impossible landscapes" out of glass, mirrors and light. The illusory works pioneered set design in photography, making way for an age of digital rendering and architectural imagery.
The exhibition opens 7 September. Find out more here.
Lead image: Barbara Kasten, Architectural Site 10, December 22, 1986, 1986.