Artists. Programmers. Architects. Engineers. teamLab are the globally acclaimed collective behind some of today's most popular immersive installations. From digital waterfalls to responsive flower fields, teamLab has consistently created interactive, multi-sensory spaces. At the centre of their practice is an exploration of relationships between "the world and the self" – encouraging us to consider our place in nature whilst pushing the boundaries of technology. Here, amidst a bumper year of international exhibition openings, they discuss their latest series of multi-channel works, on view at Pace Geneva.
A: teamLab: Existence in an Infinite Continuity, your most recent exhibition at Pace Geneva, is centred around a series of brand-new digital works titled Dissipative Figures. What sparked the idea for these latest pieces, and how would you describe them?
tL: The Dissipative Figures series stems from the idea that life does not exist by itself. In other words, to be alive is to be inseparable from the world. Five monitor-based works visualise the movement of figures through air. They speak to the transmission of energy that occurs between the body and its surroundings, particularly when in motion – such as a flock of birds flapping their wings in flight, or a human body running through space. The works are made of countless lines that flow dynamically in expressive densities. The lines do not depict human figures or birds, but rather visualise their movement by expressing its influence on surrounding air flow. In Dissipative Figures – Human (2022), for example, the diaphanous imprint of an anonymous figure moves across the length of the eight screens.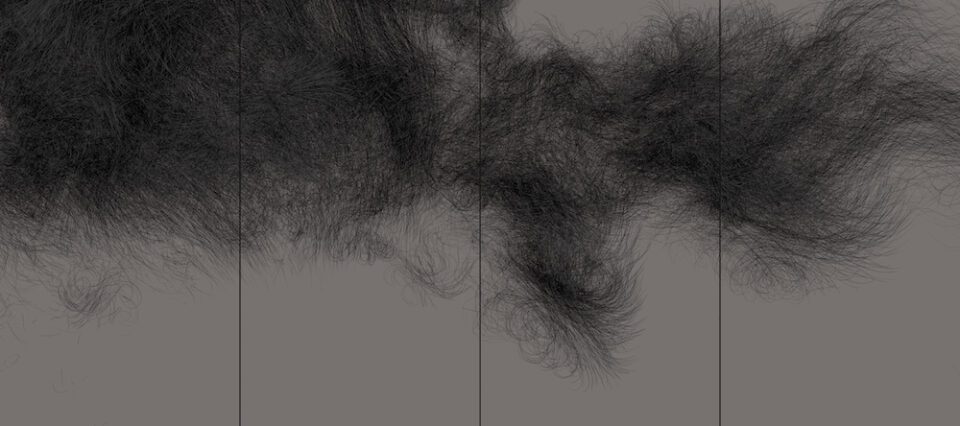 A: Why now, in 2022?
tL: This series is something teamLab has been working on for years. We always wanted to visualise, for example, a dog running. A dog then became a person… It was about three years ago that we decided we wanted to do birds, too. As the pandemic hit the world, it isolated people. It placed borders between us, stifling social interaction and the arts. Now that society has begun to open, it feels right to reach out and communicate with each other. To re-explore the world, make connections and revive our love of culture.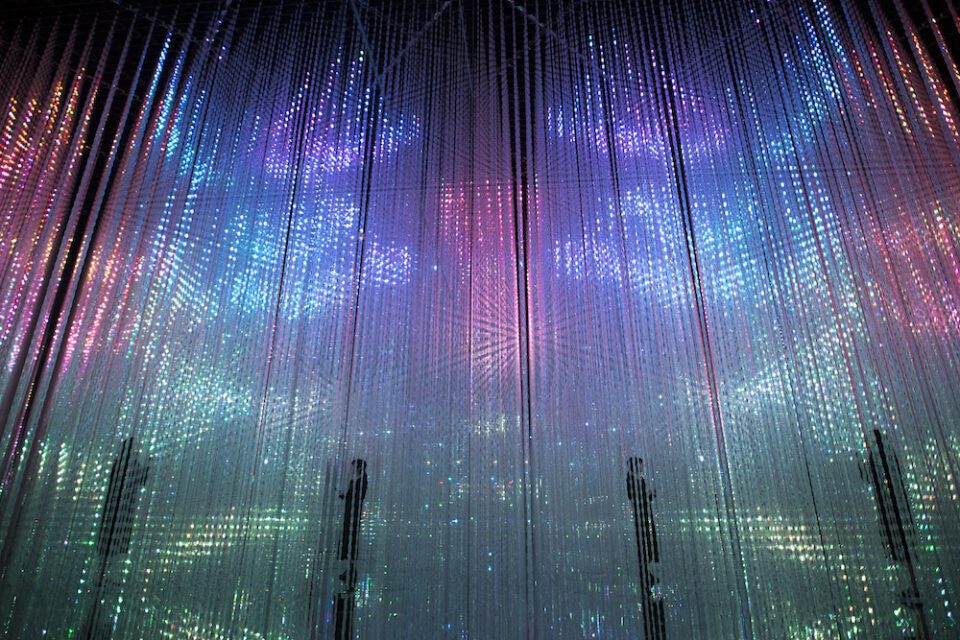 A: Your collective comprises a diverse array of specialists – from artists to programmers, architects to engineers. With so many people involved, what does the process of putting a large-scale project together look like?
tL: Different specialists come together for each project, depending on their skill-sets. Groups form without hierarchy and each person contributes to making an artwork come to life. The results could not be achieved by one person alone. Although the large concepts are always defined from the start, the project goal tends to remain unclear, so we need the whole team to create and think as we go along. teamLab's creativity is based on "multidimensionality," where members cross boundaries and share transferable knowledge. As a result, teamLab generates what we call "collective creation." An individual may not be directly involved in the project, but his or her knowledge might be. There's a continuous process of creating and discovering. Shared knowledge leads to new projects, or the improvement of existing artworks.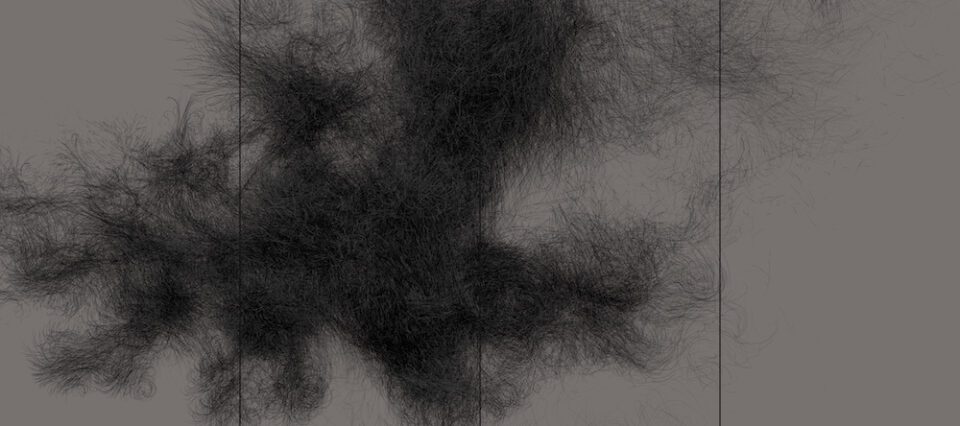 A: In recent weeks, AI image generator DALL-E Mini has gone viral. What do you make of tools like this, and how do you see the future of digital art progressing?
tL: teamLab is not focused on the technology itself, but rather the notion of 'digital' and how this phenomenon can enhance or expand art. Silicon Valley seems to be centred on the extension of the brain. Personal computers and smartphones are examples of this. Likewise, Twitter is an extension of what individuals say, and Facebook an extension of personal relationships. The basic premise of the digital realm is one's own will and personal use. By contrast, teamLab wants to digitally enhance physical space. Instead of designing for personal use, we want to make our works usable by multiple people in the same area, who become part of the art. If the change in the space is beautiful, the presence of others can also be beautiful. In this way, we can indirectly influence relationships between people. teamLab believes that, as digital technology and art come together, we can make the presence of others a more positive experience.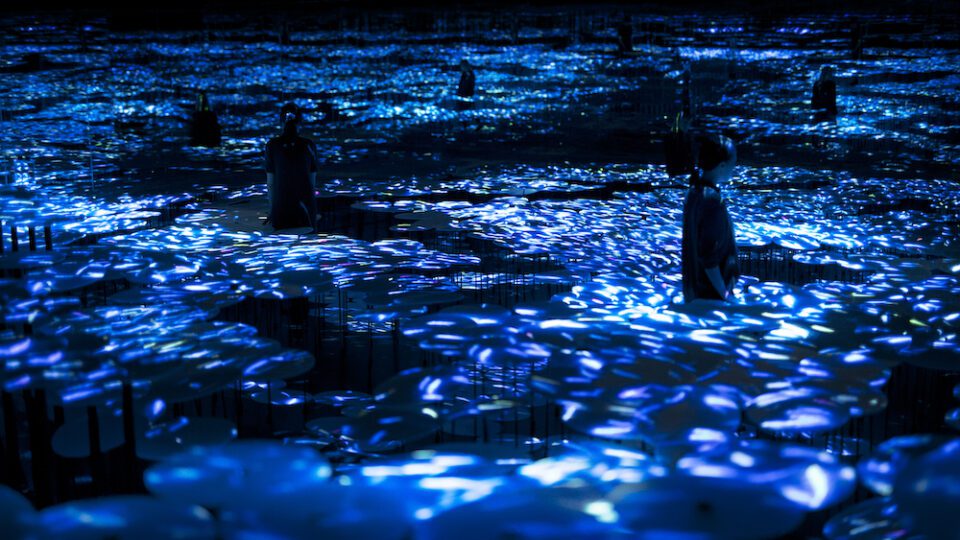 A: What's next for teamLab?
tL: We have many large-scale exhibitions and museums set to open around the world. We are preparing for them as we speak. Examples include teamLab Borderless Hamburg – housed in the city's newly-opening Digital Art Museum. It will boast 7,000 square meters of labyrinthine floor space with ceilings up to 10 metres high. Based on the concept that everything exists in a borderless continuity, it consists of immersive works that transcend boundaries. Our Digitized Nature project, the annual signature exhibition in the historic Mifuneyama Rakuen Park, turns the ancient forest into art. Spaces and experiences will also open in Tallinn in late 2022, in Utrecht in 2024, and in Beijing, Jeddah and Abu Dhabi.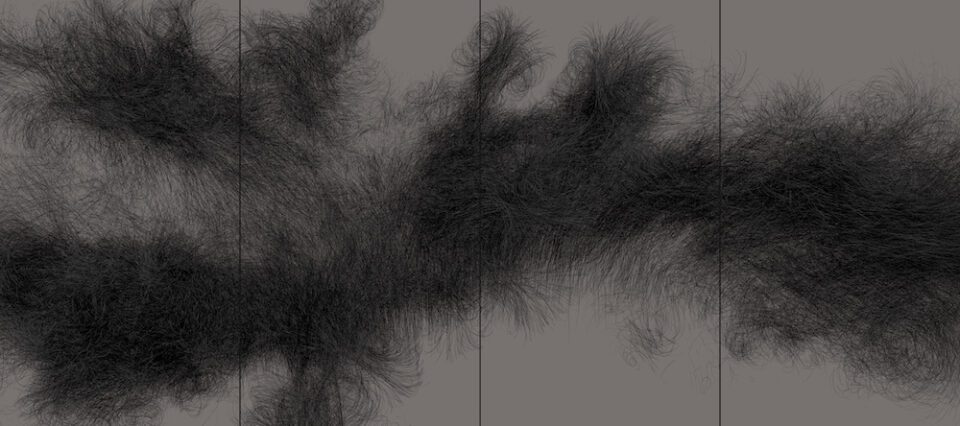 A: teamLab has recently expanded beyond the gallery space and into the world of theatre. Can you speak about why you decided to move in this direction, and how you are now adapting the Turandot opera for a contemporary audience?
tL: teamLab is renowned for its digital light artworks and massive immersive exhibition spaces. For Turandot we hope to bring this experience to opera: to dissolve the boundaries between audience and stage. The goal is to create the feeling that the audience is in, and a part of, the performance. We worked with Director Daniel Kramer for over four years on interpretations, metaphors and symbolism. As Turandot is such a large opera, with many singers, it was a challenge to create something new and visually exciting.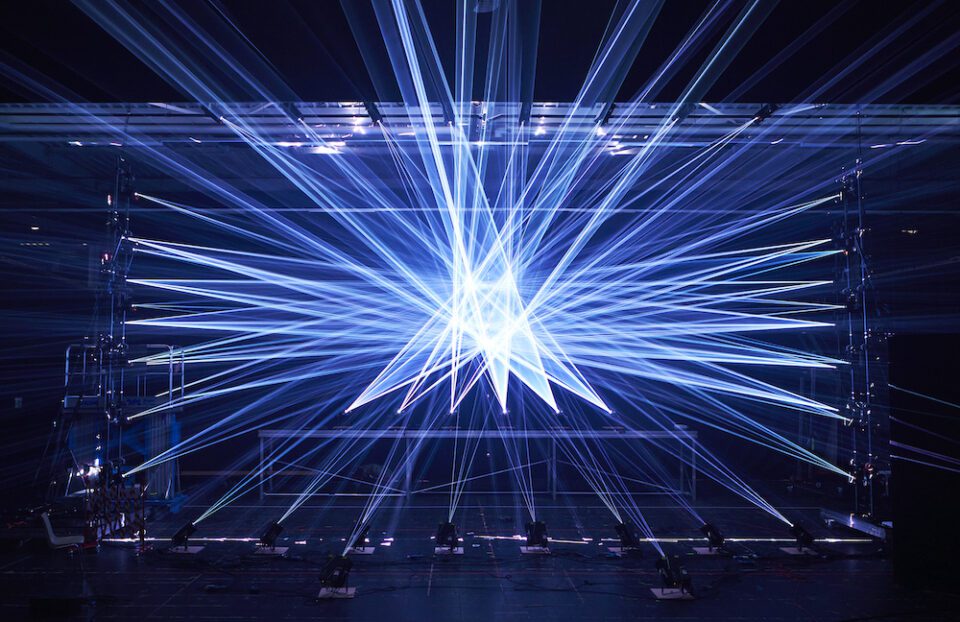 This production of Turandot will certainly be unlike any opera before it. The central vision is a futuristic game show in which Turandot gives riddles to the male contestants. Other scenes feature a kaleidoscopic subconscious world that Calaf must struggle his way through. This space uses LEDs and mirrors to create stunning contrasts: beautiful and alluring, yet suggestive of trickery and deception. teamLab Architects produced stage plans with simple – yet powerful – geometry that could be enhanced by light. The revolving set makes use of glass and acrylic, reflective surfaces and combinations of soft white and stretchy black materials. 45 lasers make virtual light planes and exciting 3D sculptures above the stage. At other times, they are hazy, subtle and abstract – creating moments of pure calm, haunting beauty and trepidation.
---
---
Image Credits:
1. teamLab, Universe of Water Particles on a Rock where People Gather, 2018, Interactive Digital Installation © teamLab, courtesy Pace Gallery
2. teamLab, Dissipative Figures – 1000 Birds, 2022, Digital Work, 4 channels, Continuous loop ©teamLab, courtesy Pace Gallery
3. teamLab, Wander through the Crystal World, 2018, Interactive Installation of Light Sculpture, LED, Endless, Sound: Hideaki Takahashi © teamLab, courtesy Pace Gallery
4. teamLab, Dissipative Figures – 1000 Birds, 2022, Digital Work, 4 channels, Continuous loop ©teamLab, courtesy Pace Gallery
5. teamLab, The Way of the Sea in the Memory of Topography – Colors of Life, 2018, Interactive Digital Installation, Endless, Sound: Hideaki Takahashi © teamLab, courtesy Pace Gallery
6. teamLab, Dissipative Figures – 1000 Birds, 2022, Digital Work, 4 channels, Continuous loop ©teamLab, courtesy Pace Gallery
7. Opera Turandot, at Grand Théâtre de Genève, Geneva © Magali Dougados, Courtesy Daniel Kramer, Grand Théâtre de Genève, and Pace Gallery