Berlin is recognised as one of the most important cities on the cultural map. The German capital is a hotspot for both emerging and established creative talent. As Art@Berlin – an informative platform about the artistic scene of the region – states, the city has over 400 galleries and around 170 museums. These institutions offer a wide array of events and exhibitions covering contemporary sculpture, digital art, mixed media, installation, print and photography. Here's our selection of inspiring shows for this season.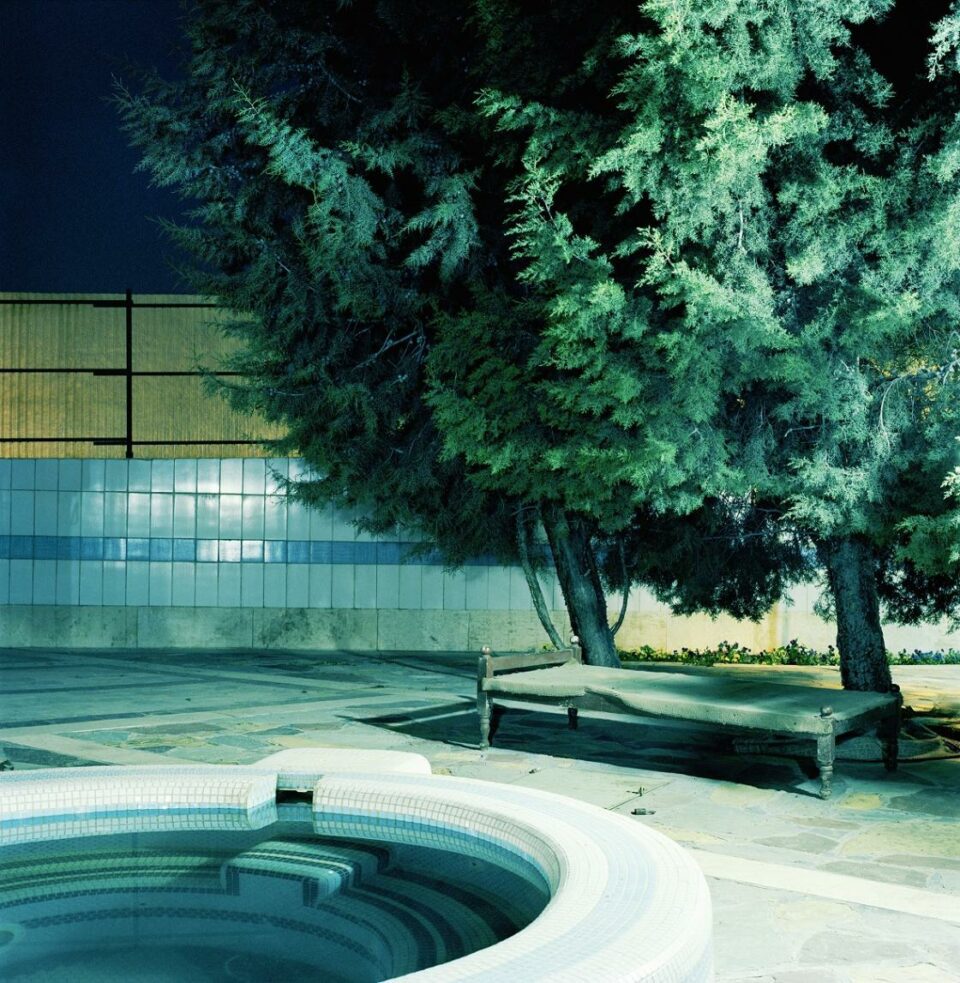 Iran Inside Out | Willy-Brandt-Haus, until 27 August
Iran Inside Out is a group exhibition showcasing the projects of contemporary German and Iranian artists. Photographic and video works consider the experiences of women in the region, drawing from personal and communal memories and family stories. Forough Alaei (b. 1989), Mashid Mohadjerin (b. 1976), Beatrice Minda (b. 1968), Sarah Sasani (b. 1985) and Shirana Shahbazi (b. 1974) are bound together not only by their subjects; they all live, come from, or have been residing in Iran for a long time. Willy-Brand-Haus displays series that have been created since 2010 and address social situations in the Middle East. Each photographer approaches themes of tradition and modernity from different angles, drawing on their own understandings and experiences of the ongoing issues. Iran Inside Out looks at Iran both from within and from afar, chronicling the changes and developments in the country.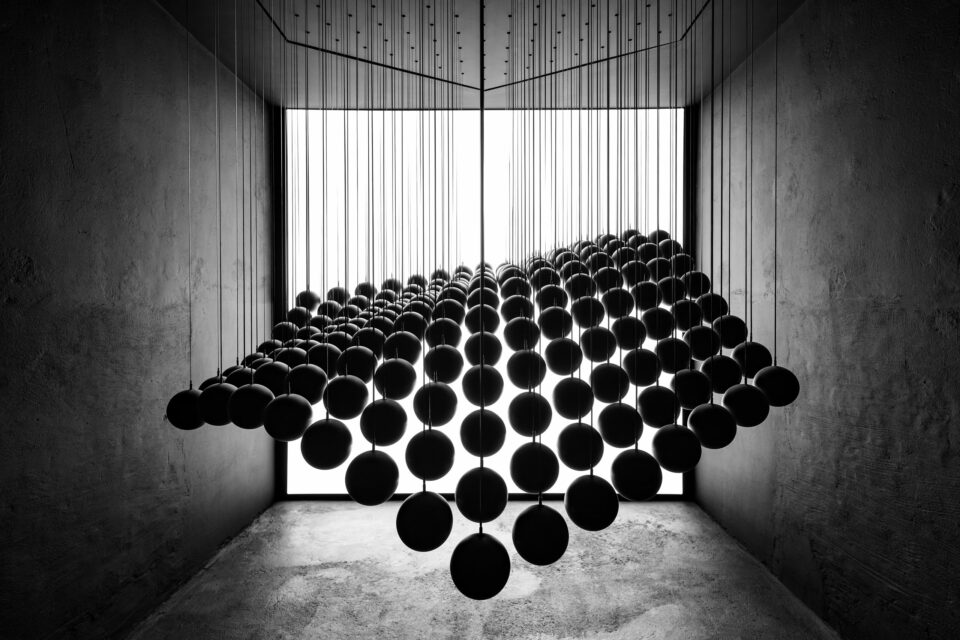 Dark Matter exhibition space | Berlin, Germany
The venue Dark Matter is an immersive experience in which the boundaries between real and digital worlds become blurred. Within the pitch-black rooms of a converted factory building, viewers embark on a journey through seven partly interactive works. Glare, movement and sound fuse into emotional choreographies of luminous shapes and colours. The 1,000 square metres of industrial exhibition space presents a range of multimedia installations which vary from intimate compositions to large-scale walk-in structures and complex audiovisual displays. Some of the showcased spectacles are supported by a unique 3D sound system. Each section possesses an individual atmosphere that unfolds upon entry, creating a holistic and one-of-a-kind experience; a space to be enjoyed by visitors of all ages and backgrounds. One such example is Inverse, which combines 169 moving black spherical objects, forming a cloud of organisms against a projected bright backdrop. The initiative was imagined by light artist Christopher Bauder and his design studio WHITEvoid. Dark Matter hosts temporary exhibitions and events such as Sommerlights, a series of musical performances by world-class DJs, enhanced with captivating visual designs.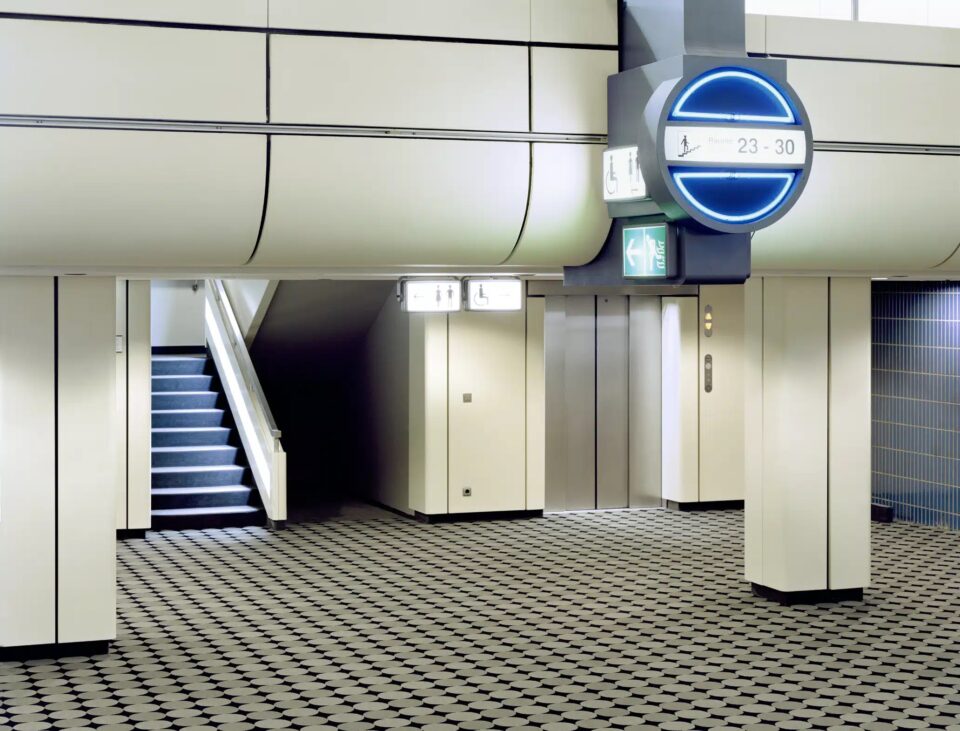 Suddenly Wonderful | Berlinische Gallerie, until 18 September
During the Cold War, a number of large, notable buildings were constructed in West Berlin as new sites for research, education and cultural activity. These include the International Congress Centre (1973–1979), the former Institute of Hygiene and Microbiology (1969–1974) and the erstwhile Central Animal Labs (1971–1981). With their futuristic shapes, functional complexity and novel façades, these structures symbolised modernism. They were intended to show the world that the walled-off half-city remained a competitive force, yet were criticised from the outset as ugly and inefficient. Today, after years of neglect and now technologically obsolete, they are regularly threatened with demolition. That destiny is being increasingly challenged by academics, artists and politicians who value these buildings as impressive monuments to high-tech innovation. Berlinische Gallerie's show turns the spotlight on these debates and efforts to preserve and revitalise their historical and cultural heritage. Design plans and technical drawings by reputed industry names recognise the potential for new uses of these existing architectural structures.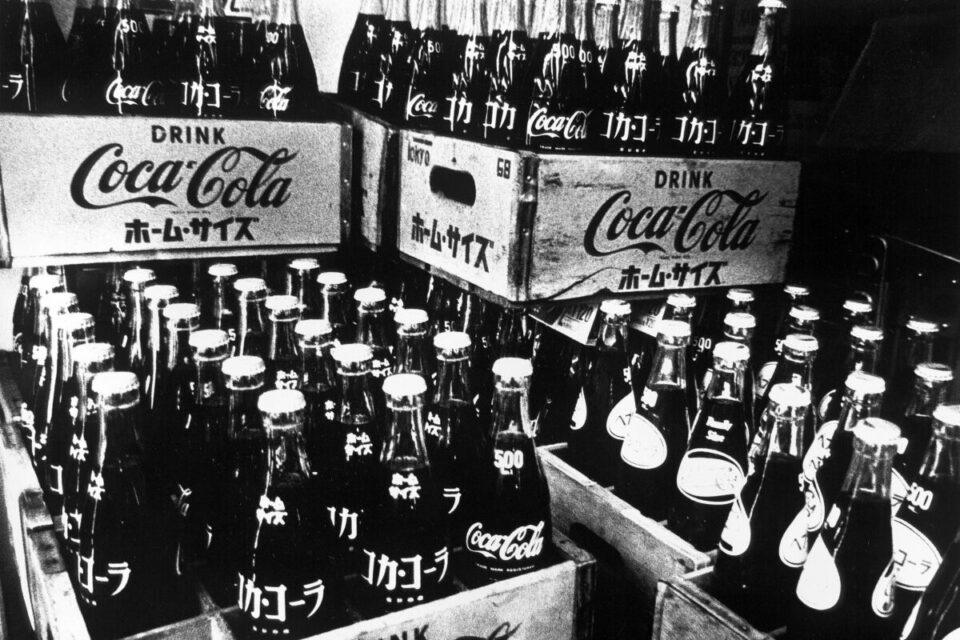 Daido Moriyama | C/O Berlin, until 6 September
Over the course of his sixty-year career, Daido Moriyama (b. 1938) has decisively altered how we view photographs. He uses the lens to document immediate his surroundings and is known for documenting post-war Japanese society. C/O Berlin's retrospective distils the characteristics of his oeuvre. 250 images, rarely seen publications and dozens of photobooks depict East Asian society after WWII. Commercial items, neon lights and street life capture the duality of traditional culture and westernised influence. There are some still lives, featuring banal objects. Elsewhere, cut outs and close zooms make compositions seem abstract. The exhibition is filled with dark aesthetics and pictures that are blurry, grainy or out of focus. Organised in two sections, the show begins with early works for Japanese magazines and presents his engagement with photorealism. The second part reflects Moriyama's recreations of visual memory.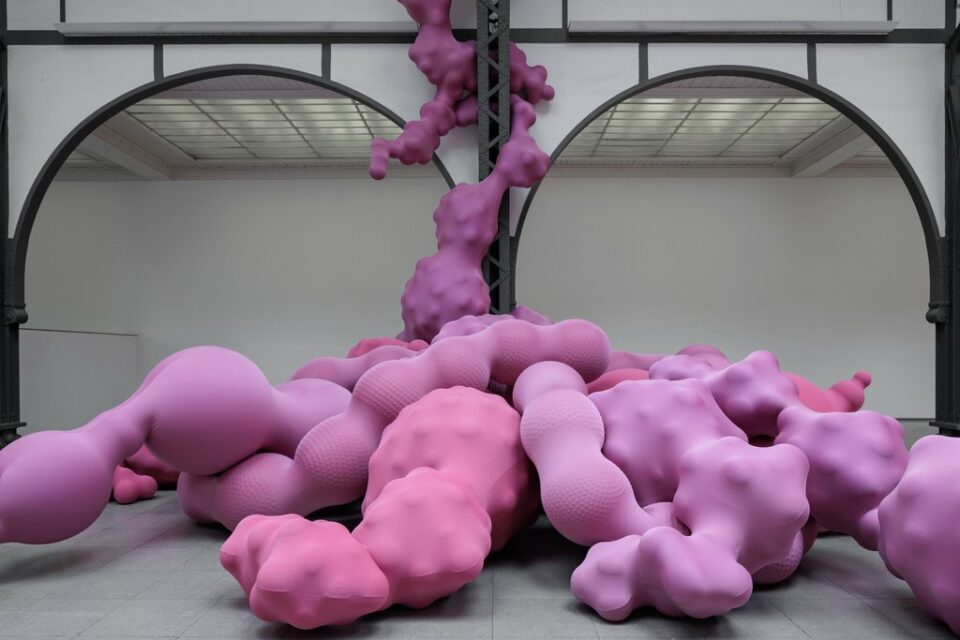 Eva Fàbregas: Devouring Lovers | Hamburger Bahnhof, until 14 January
Spanish artist Eva Fàbregas (b. 1988) takes over the historic Hamburger Bahnhof hall with a monumental, site-specific installation. The new commission directly responds to the passage-like arena, which was formerly a train station. The artist's largest solo exhibition to date expands the boundaries of sculpture and creates an amusing sensual, spatial experience. Biomorphous objects transform the museum's architecture, which is characterized by industrial iron girders, into an organically grown system. The pastel-coloured bodily objects are spread out throughout the entire space: from the sides, from the ceiling and through the metal structures. Slight, barely perceptible vibrations and movements emanate from them, reorientating the visitors' experience of the display. The borders between human and non-human natures become blurred, as viewers find themselves submerged into an organic-technical environment.
---
Words: Fruzsina Vida
---
Image credits:
1. Dark Matter, Liquid Sky. Photo by Ralph Larmann
2. Image by Beatrice Minda.
3. Dark Matter, Inverse.
4. Matthias Hoch, ICC #1, Berlin, 2009 © VG Bild-Kunst, Bonn 2023
5. Daidō Moriyama, Untitled, Aoyama, Tokyo, 1969, from Provoke #3
6. Eva Fàbgregas, Devouring Lovers, Hamburger Bahnhof. Photo: Jacopo La Forgia.