One of the biggest arcades in the world – and the largest in the USA – is located in Brookfield, Illinois. The Galloping Ghost Arcade is home to over 900 machines, welcoming visitors to play everything from Street Fighter to Donkey Kong, Pac Man to Tetris. Franck Bohbot (b. 1980) is a photographer interested in the retro aesthetics and culture of such spaces. In Back to the Arcade, published by Setanta Books, Bohbot turns his lens to similar locations across Los Angeles: Dave & Buster's, Playland and Retrovolt amongst them. The resulting neon-noir shots flicker with excitement, fantasy and, at times, obsession. Bright signs and strip lights illuminate vast rooms filled with machines, each one competing for attention. Visitors play – alone yet together – eyes transfixed by changing colours, 8-bit sounds and the promise of one more turn.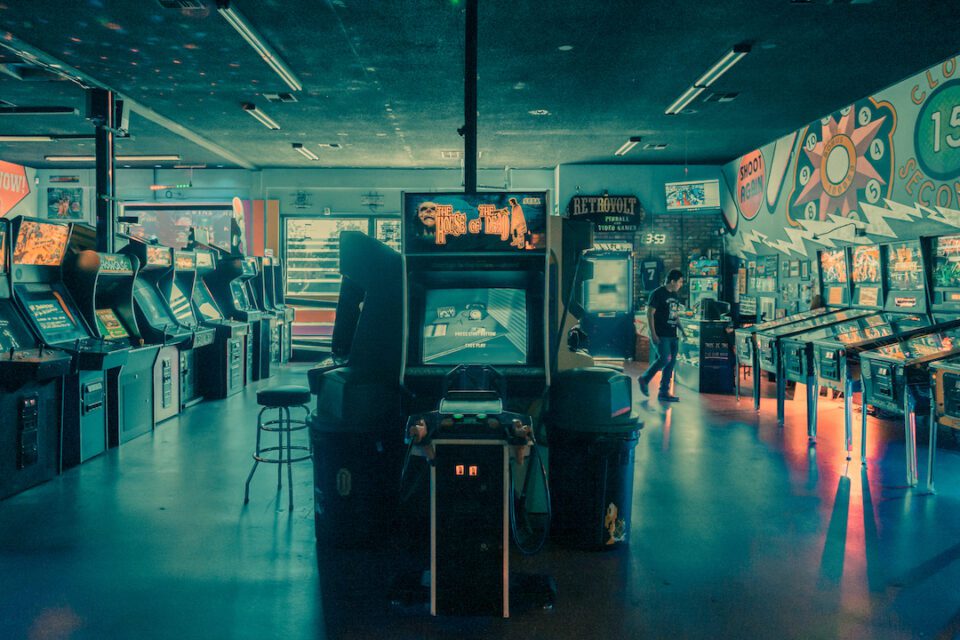 ---
setantabooks.com | franckbohbot.com
---
All images from Back to the Arcade, courtesy Franck Bohbot and Setanta Books.