Telephones hovering in mid-air. Half full glasses of water. Clouds reflected in pitch-dark rooms. Zane Priede is a self-taught photographer based in Riga, whose captivating still lifes are borne from curiosity and "a tendency to collect and notice daily absurdities or small amazements." The artist has a background in design, constructing scenes which blend aesthetics with an ambiguous sense of narrative.
Shown below are images from SORRY CAN'T TALK RIGHT NOW, a series inspired by the music of electronic-pop duo PRAGA II. The atmospheric compositions are, in part, inspired by the band's sound – translated into deep reds and purples. "It brought me to a place of dark autumn nights, saturated with the colourful reflections of streetlights and neon bars, smoky indoors, unfinished conversations in the background."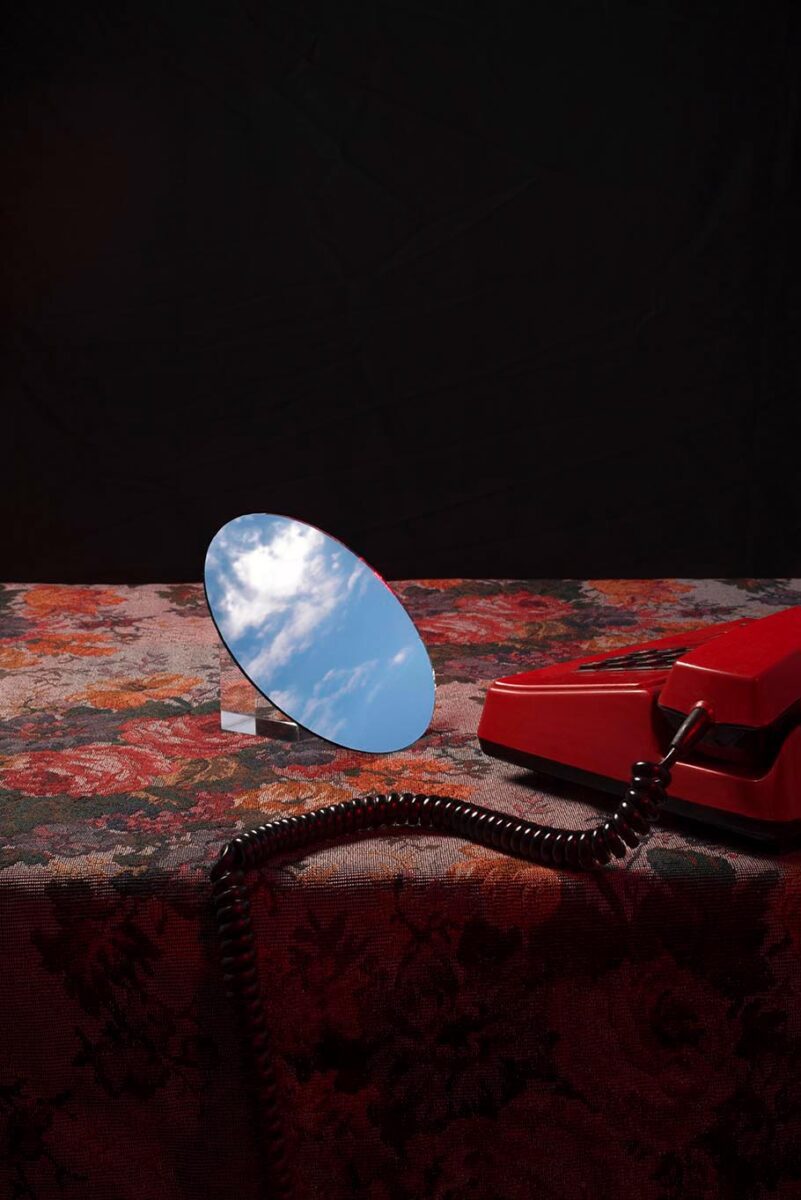 Also featured is INVISIBLE CITIES: abstract geometric sets based on the words of Italian magical realist writer Italo Calvino (1923-1985). "I'm trying to capture dreamy, poetic and mysterious scenes of unknown faraway places," says Priede. "It's an aspiration towards silence and a clear state of mind." In this series, palm leaves balance against bright pink backdrops. Elsewhere, a metallic arc glides cleanly through space.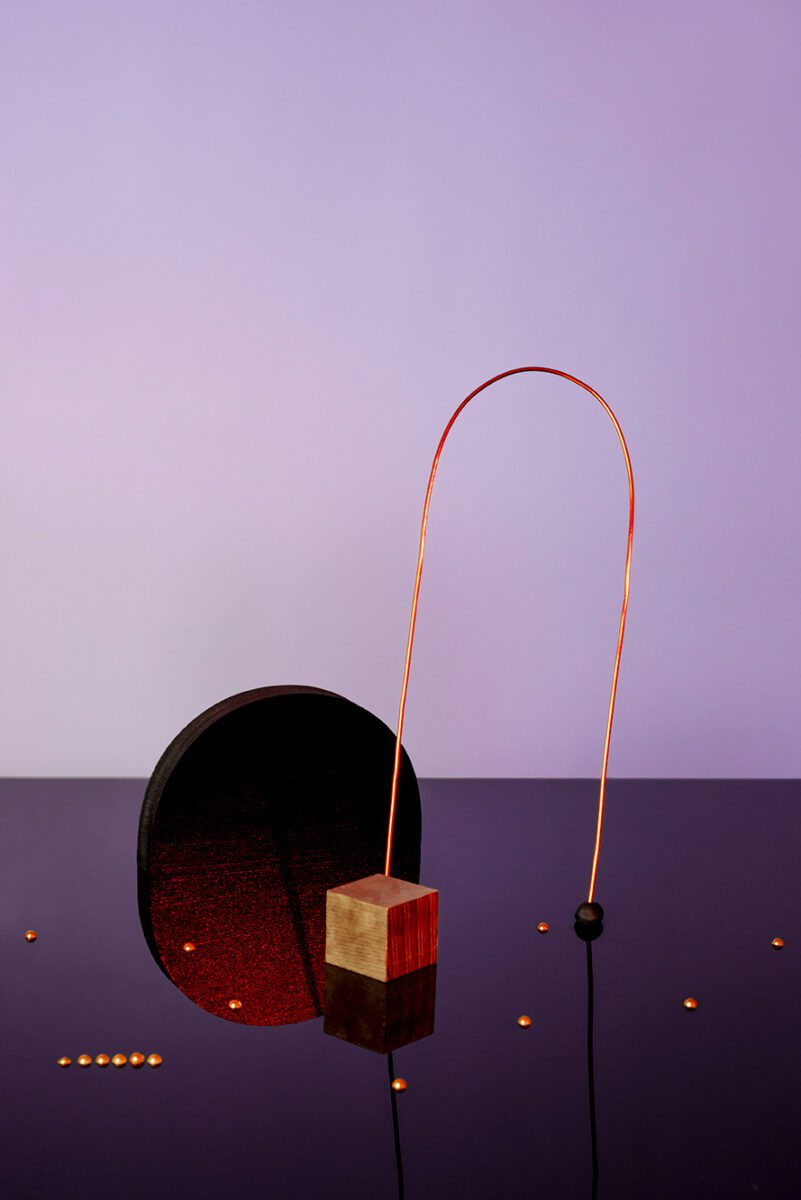 By combining various basic materials and everyday objects in new ways, Priede creates compositions which are at once familiar and strange. Each shot plays with colour and texture – featuring mirrored surfaces, luxurious fabrics and sharp lighting. At times, the very laws of physics are brought into question. Glass spheres seem to defy gravity: held aloft in an uncanny state of perpetual motion.
---
---
All images courtesy Zane Priede.
1. SORRY CAN'T TALK RIGHT NOW- NEED TO CALL THE FUTURE
2. INVISIBLE CITIES
3. INVISIBLE CITIES
4. SORRY CAN'T TALK RIGHT NOW- NEED TO CALL THE FUTURE
5. SORRY CAN'T TALK RIGHT NOW- MR. DICE
6. INVISIBLE CITIES
7. SORRY CAN'T TALK RIGHT NOW