"I don't know if individual photographs contain ideas, worlds, history, humanity, beauty, ugliness or nothing at all. I actually do not really care. I just extract and record things around me, without any pretence." This is how we are introduced to Japanese photographer Daido Moriyama's (b. 1938) first UK retrospective, on display at The Photographers' Gallery, London. Spread across four floors of the gallery — featuring works from the 1960s to the present — Daido Moriyama: A Retrospective comprises more than 200 images, installations and a selection of photobooks. It starts by tracing Moriyama's journey towards questioning the traditional diktats of photojournalism, and, by extension, the very language of photography itself. There are images from Accident/Premeditated Or Not (1969), in which Moriyama examined the "vulnerability of human existence and the distance between real events and their images." Here, the artist splices existing images – of accident, disaster and tragedy – into new contexts. Crash/Smash-Up, for example, blurs boundaries between truth and fiction, showing people walking serenely between damaged cars.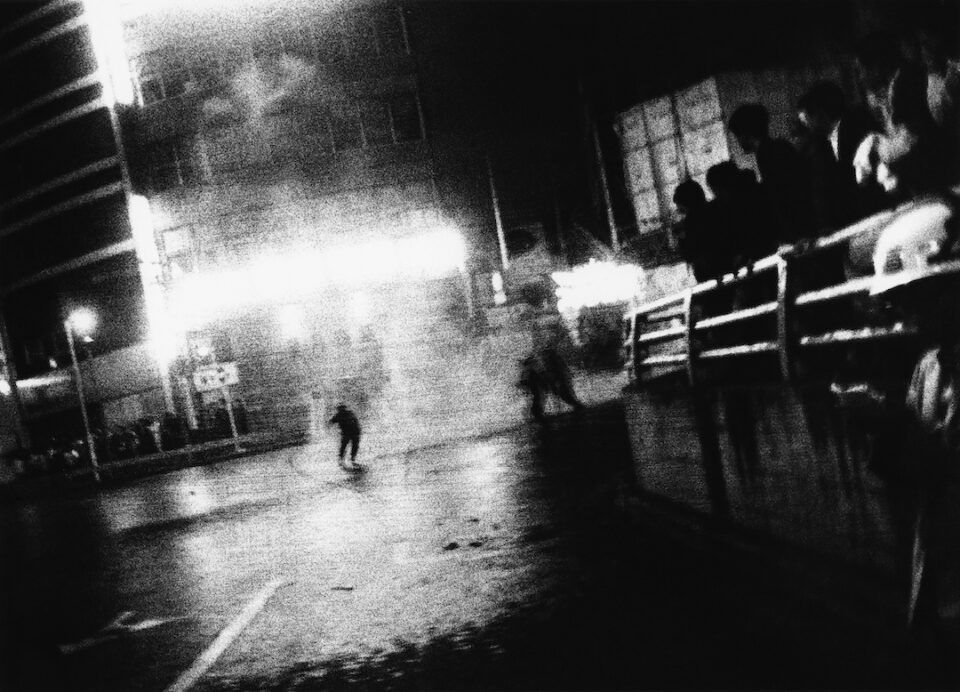 Also included are works created for the avant-garde magazine Provoke, with which Moriyama is now synonymous. These pictures offer insight into Moriyama's unique aesthetic: are bure boke or "grainy,  blurry, out of focus." Amongst them is a selection of colour photographs, of which there aren't many, as well as images made during travels to Tokyo and New York. These shots show us the curious mind of a wandering photographer, for whom no subject was deemed unworthy: buildings, neon signs or cats.
The second part of the retrospective picks up in the 1980s after Moriyama spent a decade away from photography due to a personal and creative crisis. There's a more personal edge here, with pictures that "investigate the essence of the image and of himself." Shots from the series Light and Shadow show Moriyama moving away from blurry compositions towards pictures that are clearer and higher-contrast. Memories of a Dog is an autobiographical exploration addressing sensitives issues, including Moriyama's relationship with his father, whilst the exhibition ends with Record, an ongoing series which divests photography of any "artistic pretences." Moriyama continues, to this day, to champion the ordinary.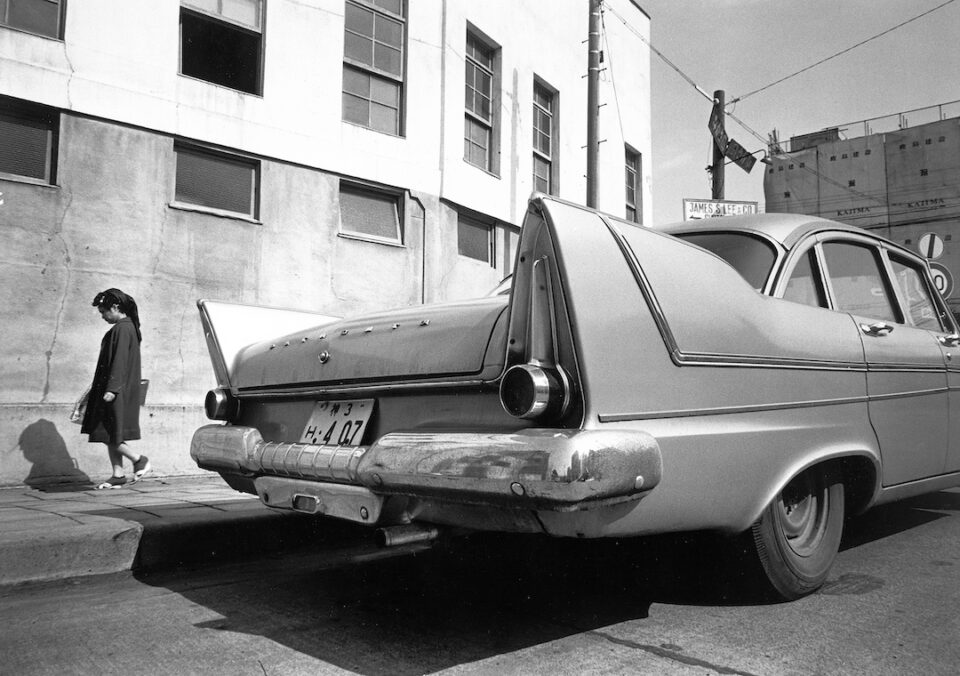 "Forget everything you've learned on the subject of photography for the moment, and just shoot. Take photographs – of anything and everything, whatever catches your eye. Don't pause to think." This has been Moriyama's mantra throughout a career spanning more than 50 years. Daido Moriyama: A Retrospective is unlike other photographic exhibitions that have come out in recent times, mainly because of the artist's blatant disregard for technical perfection. It's overwhelming, unsettling — not least because there are images of foetuses preserved in formaldehyde — and chaotic as the eye adjusts to every inch of wall covered with images of people, places and objects as banal as a toilet seat. Moriyama isn't interested in capturing beauty or perfection because life isn't so. In an age where millions of images are being sent into the world daily, cropped, filtered and photoshopped to perfection, Moriyama, the anti-photographer, is a touchstone to examine one's biases around beauty, artistic worth and representation.
---
thephotographersgallery.org.uk | Until 11 February
Words: Shyama Laxman
---
Image Credits
1. For Provoke #2, Tokyo, 1969. © Daido Moriyama Photo Foundation.
2. Tokyo, 1969. From Accident, Premeditated or not. © Daido Moriyama Photo Foundation.
3. Yokosuka, 1965. From Japan, a Photo Theater. © Daido Moriyama Photo Foundation.