Sculpture is evolving. It's moving beyond traditional definitions of carving, modelling, casting and construction to encompass new approaches. In the digital age, a sculpture can be a programmed object or wall of text. We select five contemporary artists experimenting with material and form.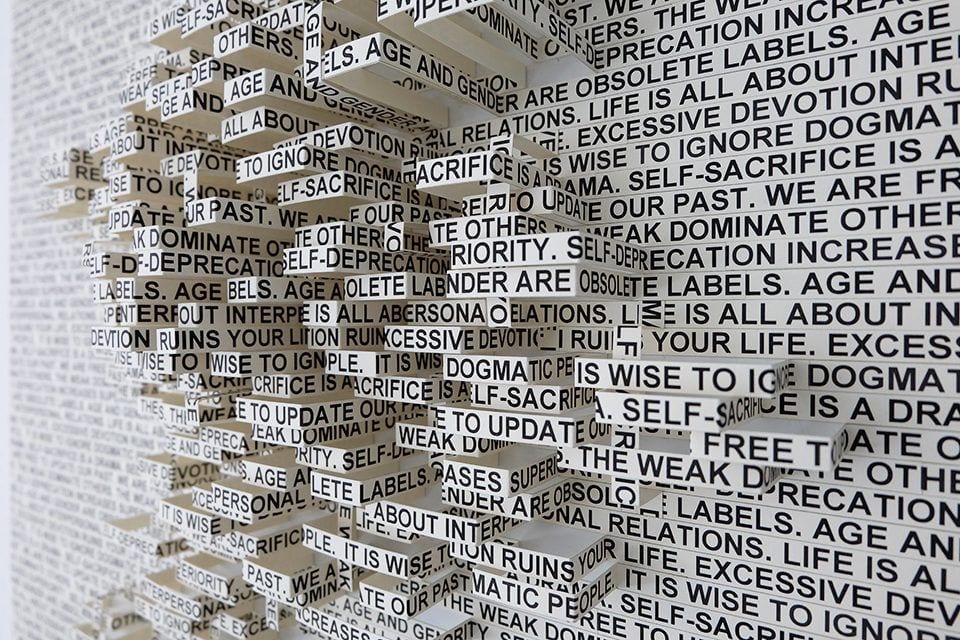 Yuki Ioroi
Incorporating words as a representation of psychology and human behaviour, Ioroi builds upon the universal impulse to begin reading when presented with text. Representing the minds of human beings, Amplitude is an opportunity to discover a new perspective on life in a sculptural, linguistic maze.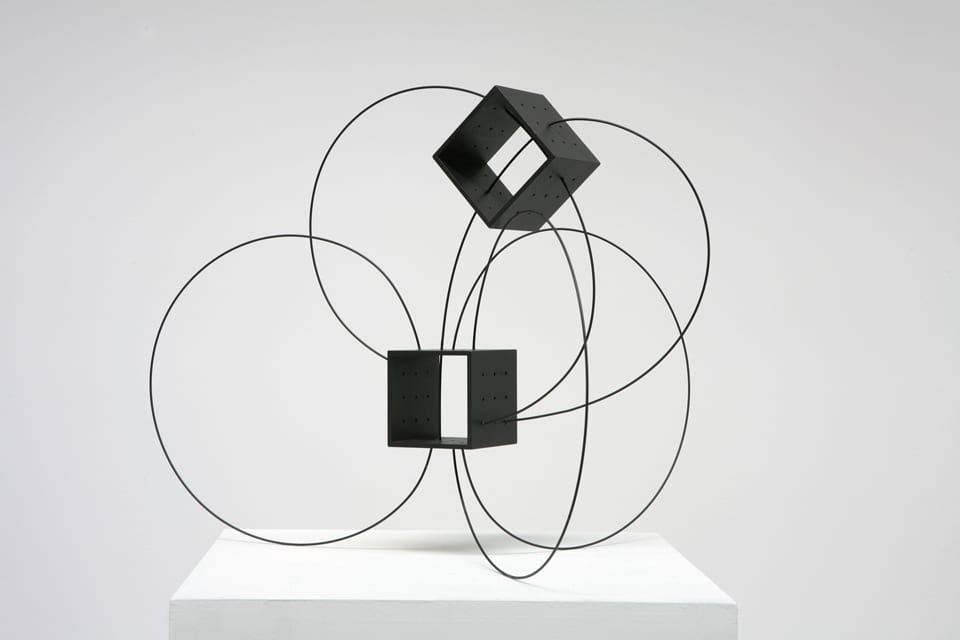 Marijke de Goey
Lines, squares and cubes form the basis of de Goey's sculptures. Between the loops of ideas, language and materials, the artist draws lines that relate to the human experience. Curly Burly investigates the symbiotic relationship between sculptures and the wider contexts of their surroundings.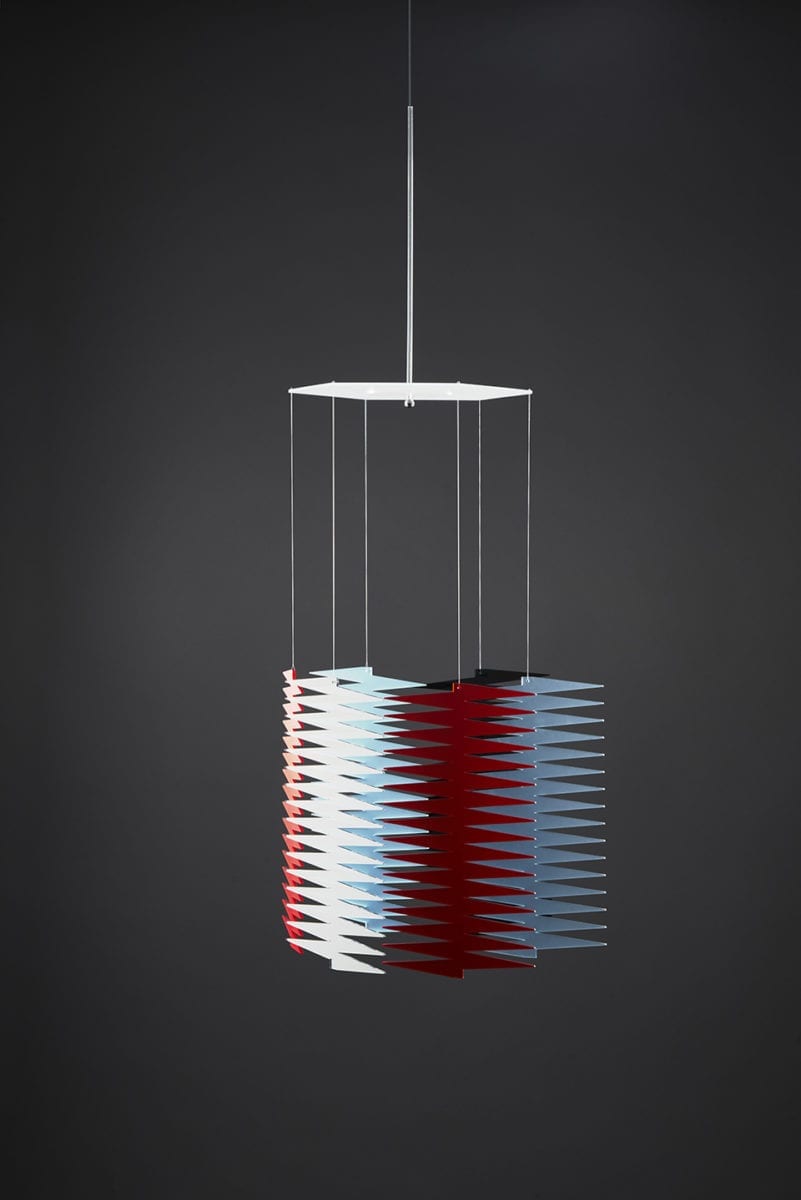 Altering Space
Mother and daughter duo Sally Wakelin and Kate Gale create pieces full of intrigue. The resulting works move freely in ambient conditions, with each structural element colliding, separating and evolving through negative spaces. Offering a calming display of forms, each composition is in a constant state of flux.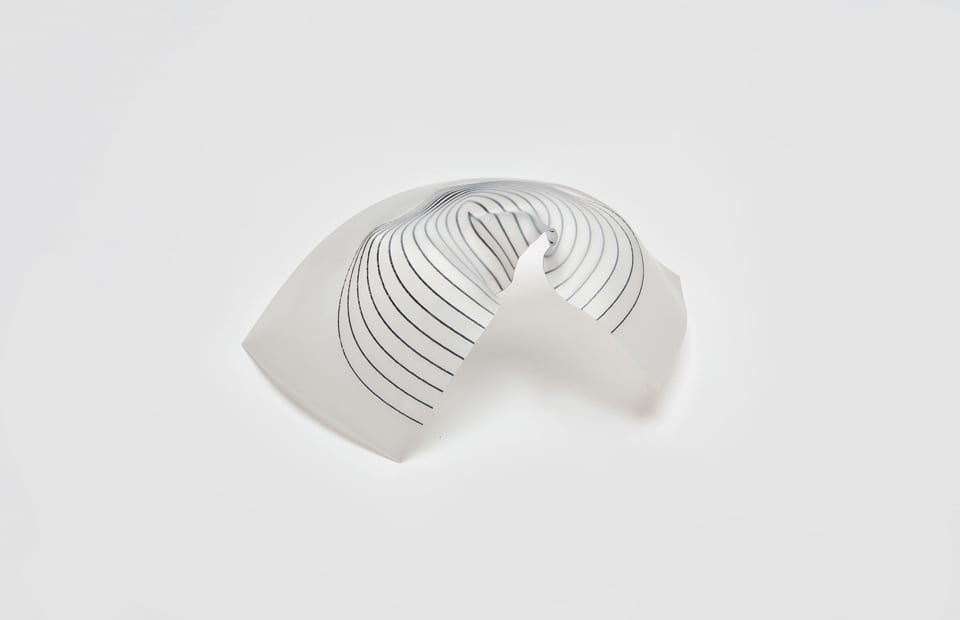 Dana Zelig
The Traces project explores the concept of programming everyday materials. Zelig demonstrates a form of "physical programming" where objects are "made to act" by reforming following a set of specific instructions. The goal was to promote creativity and communication via advanced materials.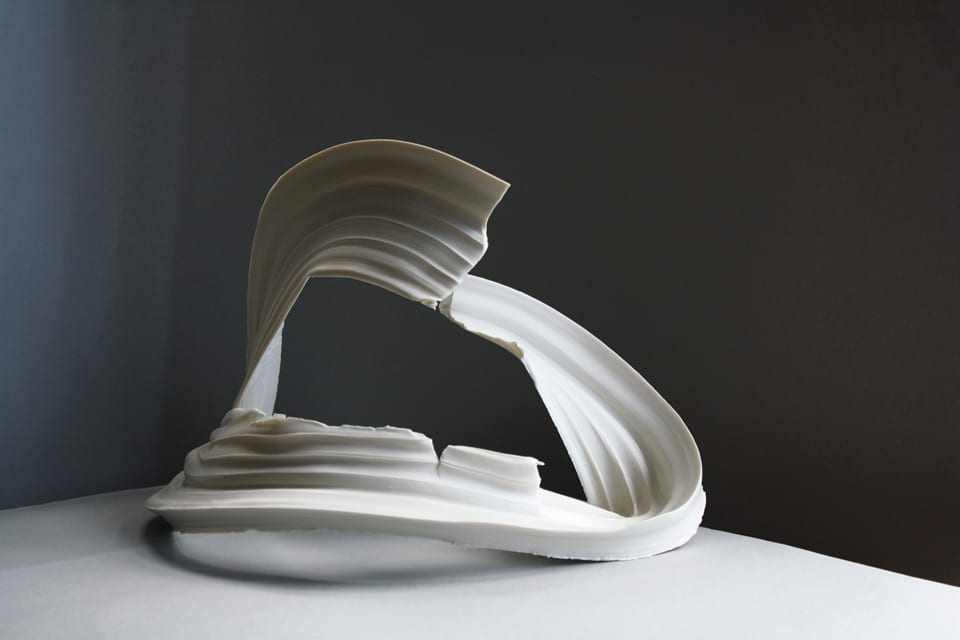 Anna Kime
Kime makes abstract sculptures that have the characteristics of common objects such as wheels, plates, collars or rings. Lacuna – meaning an unfilled space, a gap, an extended silence or depression – is a once-thrown piece that rests and melts with hidden pools, smooth folds and broken loops.
---
The Aesthetica Art Prize is open for entries until 31 August. Submit your work to win £5,000, publication and exhibition. Find out more here.
---
Credits:
Lead image: Dana Zelig, Traces, 2015. Physical Programming of Freeform Folding in Soft Matter. 8.5cm x 5.5cm. Photo: Daniel Shechter.
1. Yuki Ioroi, Amplitude, 2018.
2. Dana Zelig, Traces, 2015. Physical Programming of Freeform Folding in Soft Matter. 8.5cm x 5.5cm. Photo: Daniel Shechter.
3. Curly Burly, 2012. 65cm x 80cm x 70cm
4. Altering Space, Pinnate, 2018.
5. Anna Kime, Lacuna, 2013. 23cm x 36cm x 25cm