This week, NASA announced the discovery of water on the moon. We're delving into the archives to highlight artists inspired by lunar imagery. These works span digital renders and fine art photography – in which the night sky is used as a symbol of calm and connection to the environment.
Alexis Pichot's (b. 1980) Marche Céleste (above) was shot in the forest of Fontainebleau, France. The deeply mystical series draws inspiration from lunar cycles and astrological phenomena, with glowing moons emerging from still pools of water and trees illuminated in the dark.
---
Aleksander Malachowski (above left) is a Warsaw-based, taking the city as a point of departure. His lens searches the metropolis like a surveillance camera, with the darkness always baring down from above.
The landscapes of rural Scandinavia inspire Isabella Ståhl (b. 1984, above right), who left home at 15 to study photography in Stockholm. Isolated woodland cabins sit under clear skies, providing a sense of tranquility and at-oneness with nature.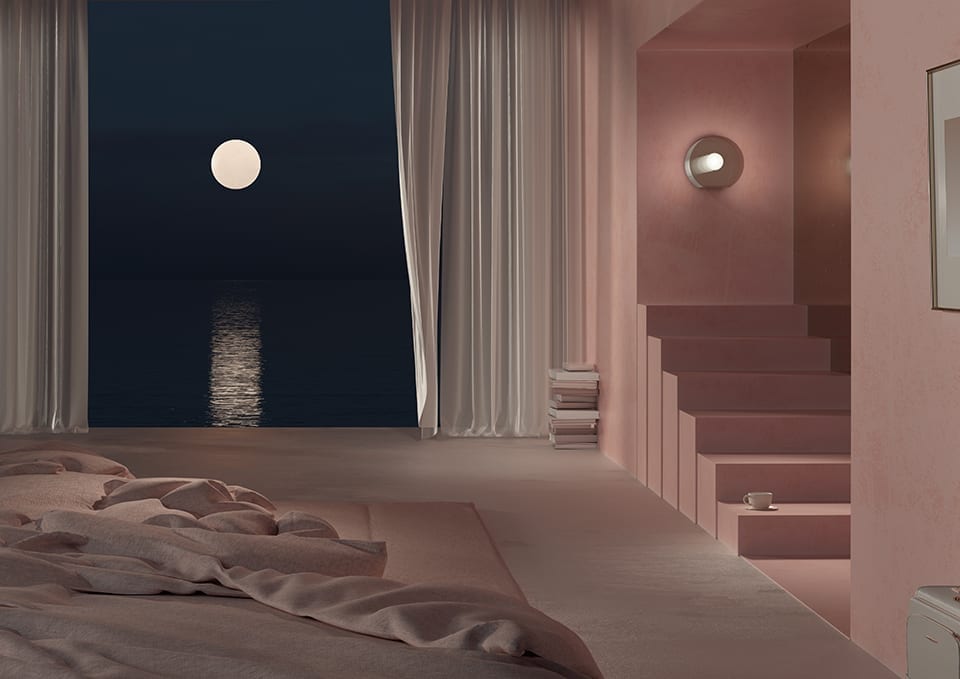 Six N. Five (above and below right) is a contemporary design studio – directed by Ezequiel Pini (b. 1985) – that specialises in still life visuals. The moon is often present in their CGI images, visible through pastel windows and flowing curtains. Their imaginary worlds highlight the "limitlessness of the outside world."
---
Sweden-born Gabriel Isak (b. 1990, above left) creates dreamlike, symbolic images. Isak's subjects are faceless, standing in front of mist-covered skies and boundless oceans – seemingly lost in thought.
---
Lead image & 6: Gabriel Isak, Illumination in the Dark, 2015. Model: Josefin Bunis.
2. Alexis Pichot, from the series Marche Celeste. Courtesy of the artist.
3. Image courtesy of Aleksander Malachowski.
4. Isabella Ståhl, Lonely Barn, from the series In the Shadow of Dusk.
5. The Wait for Atelier Aveus. All the image rights belong to Six N. Five & Atelier Aveus.
7. Six N. Five, My Weekend.