The idea of the "road trip" is wrapped in mythology – from the writings of Jack Kerouac in the 1950s to Stephen Shore's iconic 1970s photography. Take a deep dive into our archives and discover contemporary image-makers capturing life on the road. Endless highways, service stations and motel signs are illuminated by candy coloured skies and yellow street lights.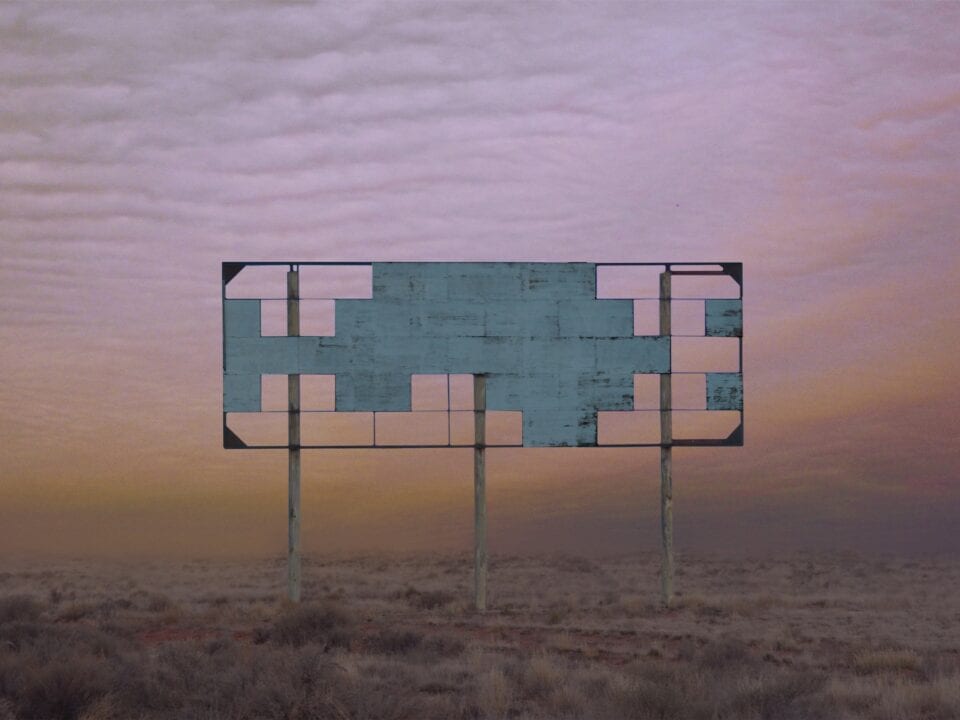 Hayley Eichenbaum
Hayley Eichenbaum (b. 1989) has journeyed across Route 66 in the American southwest multiple times. The artist's series The Mother Road (featured above) explores efforts to preserve architecture along the highway. Dreamy images embody a rich sense of nostalgia and history – featuring dilapidated signs, rose-tinted skies and dusty grasslands. Snapshots reference cinematic visions of 20th century America, presenting the road network as a relic of the past.
---
---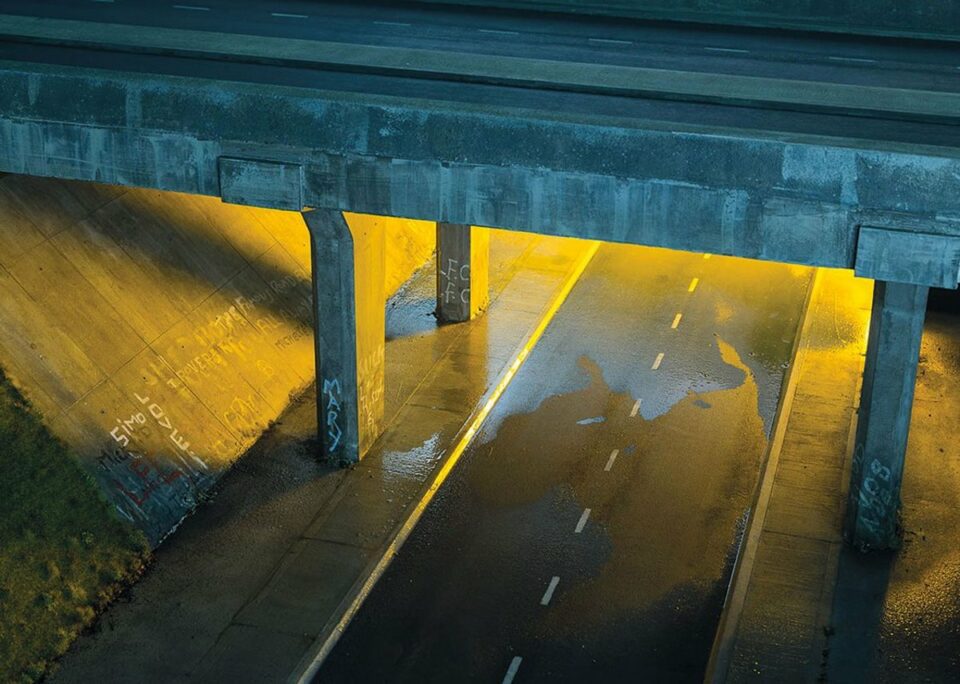 Mark Leckey
Turner Prize winning artist Mark Leckey (b. 1964) is interested in youth culture, shared experiences and the concept of "Englishness". His seminal video work Dream English Kid (shown above) weaves together a collection of personal memories – including hanging out near the M53 as a teenager. The film is framed by a graffiti-clad bridge, hovering over the Wirral to Cheshire motorway. In 2019, Leckey brought the audiovisual work to Tate Britain – creating a full-sized replica of the overpass.
---
---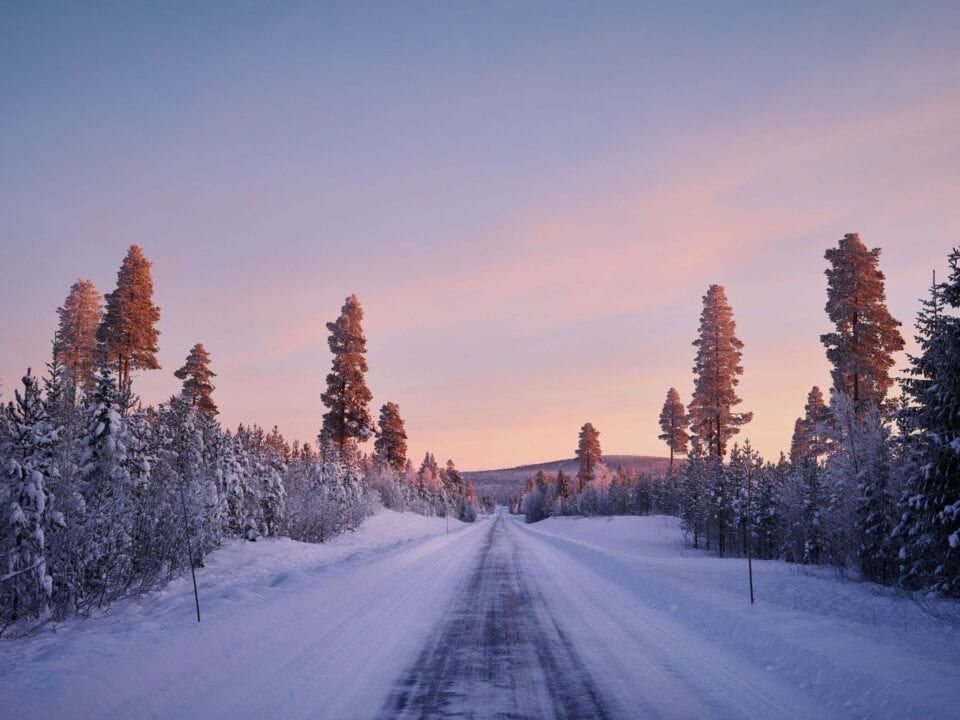 Greg White
Greg White (b. 1978) is a London-based photographer who focuses on the graphic elements of architecture and landscapes. His snow-covered images examine the isolated territories of Arjeplog, Sweden. Icy routes are complimented by towering evergreens, sweeping mountains and watercolour skies. Thick velvet snow covers the roofs of panelled houses and gathers at the roadside. Viewers are drawn into the driving seat, whilst uncharted roads stretch towards the horizon line.
---
---
Paul Graham
"The photography I most respect pulls something out of the ether of nothingness." Paul Graham (b. 1956) continuously travelled along the A1 in the 1980s. It was the first major road to run the entire length of England and into Edinburgh. In the resulting images, service stations, roadside cafes and 24-hour greasy spoons appear as homely havens for long-haul lorry drivers, family day trippers and local communities. Graham recorded the architecture of Britain's roadsides; glowing golden light leaks out of Brutalist buildings. The result was a transformative series in the history of photography.
---
See more Online Photography Shows
---
Credits:
Lead Image: Greg White, Arjeplog. © 2021 Greg White.
1. Hayley Eichenbaum, The Mother Road Series. © Hayley Eichenbaum.
2. Mark Leckey, Dream English Kid, 1964 – 1999 AD 2015 (production still). Courtesy of the artist. Photo: Mark Blower.
3. Greg White, Arjeplog. © 2021 Greg White.
4. Paul Graham, Blyth Services At Night, Blyth, Nottinghamshire, February, 1981' in A1: The Great North Road' (MACK, 2020). Courtesy the artist and MACK.