"I got to the point where I had to stop myself. I'd get off the train in a lot of places and I'd have only got 100 yards before stopping every single person [to photograph them]. I was like 'Jamie you need to chill out and actually explore!'" This is Suffolk-born Jamie Hawkesworth (b. 1987), discussing the inception of The British Isles, a collection of images taken across the UK, which combines portraits with observational shots, landscapes and quirky, incidental details.
The photographs were taken between 2007 and 2020, a tumultuous period in British history, which included the credit crunch, riots, Brexit and the accelerated Black Lives Matter movement. It's an era that probed Britishness and national identity, eventually coming under intense debate, though the images were never intended as a comment on Britain. If anything, they were quite the opposite, shot on hundreds of trips without a grand project in mind – just the simple desire to travel and see places for what they were. The works don't visibly pick up on the epoch-changing shifts of this time, in- stead taking a much gentler look at intimate moments from everyday life. A boy eats a cupcake, an older lady is snap- pily dressed at a train station, a faint rainbow breaks across a cloudy sky. "I was never thinking about Britain in that wider sense," he notes. "It was so much simpler than that."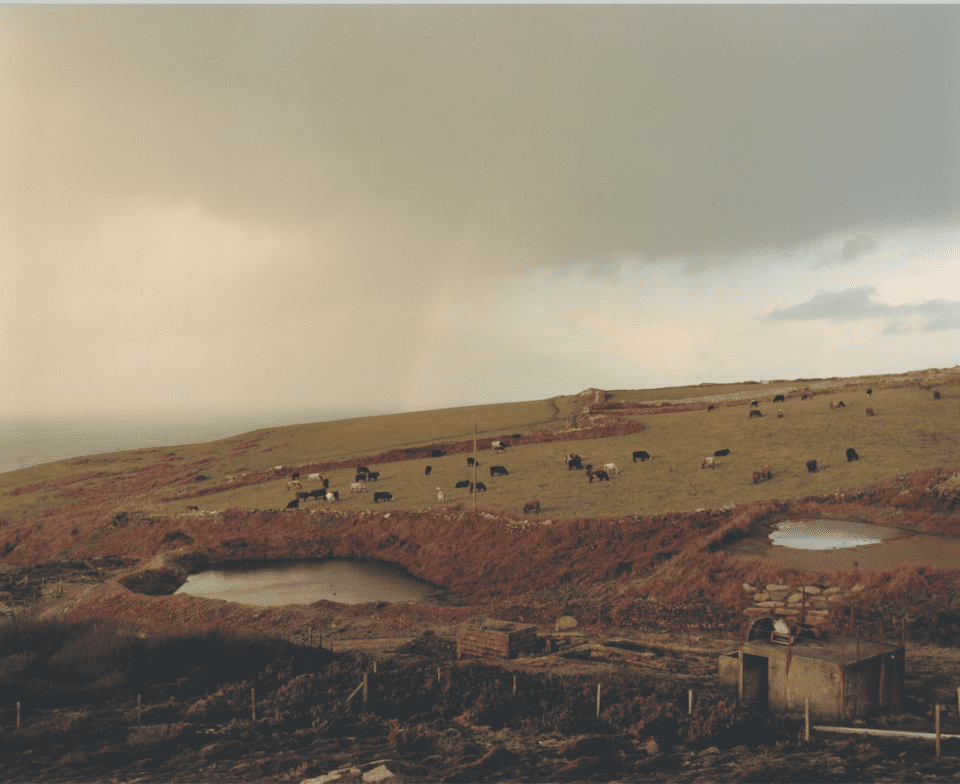 Hawkesworth initially majored in forensic science at the University of Central Lancashire, before stumbling into photography in 2007 via a class on documenting crime scenes. He immediately fell for the medium and changed courses, graduating in 2009 before moving to London. Here, he picked up assisting work but kept on with personal projects, returning to Preston for a month to take pictures in the town's bus station, a series printed as a zine by Preston is My Paris in 2009. This zine helped Hawkesworth acquire a first agent, and it is now considered a classic; in 2019, Dashwood Books published it as part of a 10-year anniversary monograph.
By 2012, he had been offered the first large-scale commission, documenting potato pickers in Sweden for The New York Times; by 2013 he was shooting JW Anderson's Autumn/Winter collection. His career in fashion photography has been stellar ever since, including a long relationship with Miu Miu, Loewe and Alexander McQueen, plus titles such as British Vogue, The Gentlewoman and Man About Town. His fashion images draw on the documentary rather than glamour or elaborate sets, and have often involved street- cast models. Hawkesworth has also continued to shoot documentary work all along, and established a credible fine art career, exhibiting in venues such as Huis Marseille in Amsterdam, Red Hook Labs in Brooklyn, Taka Ishii Gallery in Tokyo, and The Hepworth Wakefield in the UK.
"Sometimes I wondered how people saw me as a fashion photographer when I have done so much more about people and places," he states, and The British Isles is demonstrative of this in action. All the images are personal – with only a couple of exceptions – dating right back to early experiments, such as three monochrome portraits of boys on the way into college. This sense of movement is key; Hawkesworth would often simply turn up at the railway station and pick a destination anywhere that sounded interesting, or was unfamiliar, and headed there with a camera. There were also many more planned trips, such as a journey up to Unst – the northernmost of the inhabited British Isles – which required a train, a ferry, another ferry, another train and an hour-long walk. "That was a real moment of thinking 'God I'm really on my own here, what am I doing?" he laughs, though adds that this was the setting for a particularly memorable portrait that made it into The British Isles – a composition of a girl in a pink tracksuit. The piece became an affirmation, representing a re-commitment to personal work and solo trips.
---
These travels were, truly, journeys of discovery that involved just walking and seeing who was available. If there was no one, he'd feel dejected, but then ultimately someone else would appear, with a loaf of bread sweating in the sunshine in cellophane, perhaps, or a puddle, or a pram loaded with candy floss. "I'd see something unimaginable. You couldn't sit down and go 'Oh OK, today I'm going to photograph some candy floss.' That kind of surprise always made me feel like my battery had been recharged." It is here that we reference Henri Cartier-Bresson's "Decisive Moment" – in which the image represents the essence of the moment itself.
In this way, Hawkesworth works intuitively – spontaneously – and doesn't know what initially attracts him to a certain person or perspective. Though, in retrospect, he admits to being drawn to the colour red, or scenes in which one colour dominates the composition. There's a shot of a red bench at a railway station, for example, its rich colour picked out by a shaft of sunlight. Elsewhere, three girls are photographed from behind, the image dominated by soft blues and whites. The British Isles, as a whole, demonstrates a keen eye for the way the light falls – one image, for example, brought to life by the way the sun hits the tall grass, or the side of a building.
Beyond colour, the compositions in The British Isles are invariably diverse, but the project wasn't conceived as a "mission" to paint a picture of a multicultural Britain, rather, it's just what the photographer found on the road. It is, in this way, authentically representative, offering a democratic view of the UK whereby no one individual takes precedence. Hawkesworth's method, widely lauded, is also, automatic and instinctive, rather than habitual. No two images are shot in the same way (though are mostly shot on a Mamiya RB67 medium format camera on tripod, and occasionally a handheld Pentax). The pictures sometimes show people head-on, others in the distance, from behind, or only partly in view. And, if an individual was going to be recognisable, they were always asked for their permission first. Sometimes it was a yes; sometimes a no, but either way they usually wanted to get on with their day pretty quickly afterwards, and "not stand around talking to the weird guy with the camera."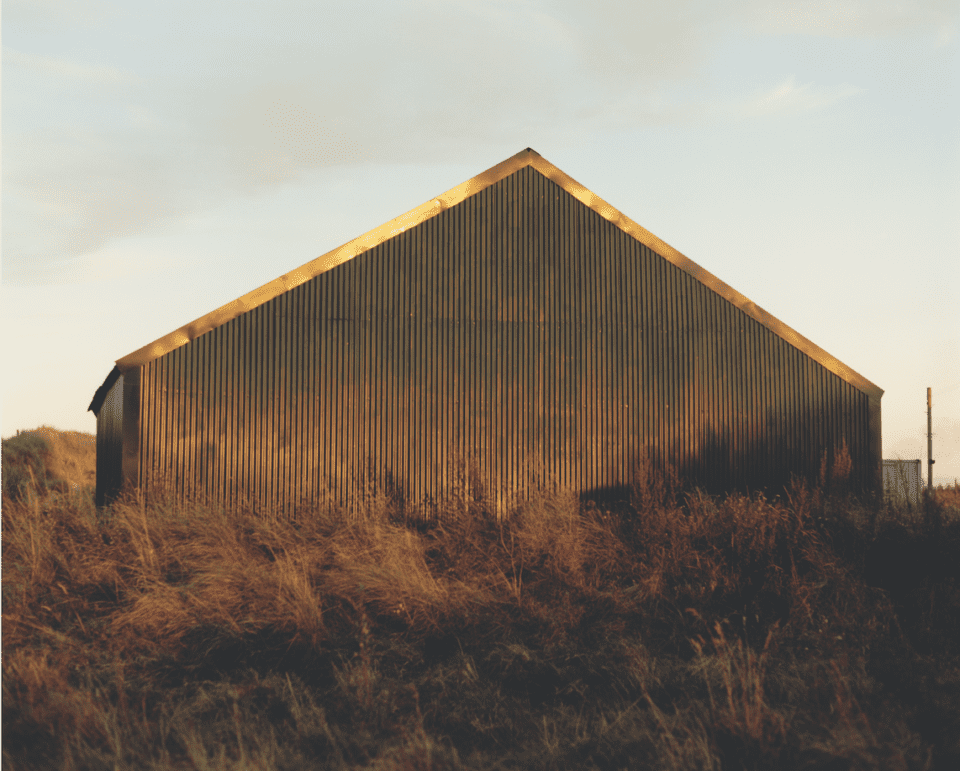 Even so, the compositions paint a singularly rosy view of the subjects, and by extension the geography of Britain, partly because of the way they're printed. Hawkesworth prints all his own work, and tends to "warm up" the colours. It makes the images disarmingly easy to like, and started back when with the Preston Bus Station project, because it was cold and he wanted to create something optimistic, helping the campaign to save the then-threatened Brutalist building. If anything, he mentions having to "chill out on the warmth," because the pieces were starting to be more about the printing than the subject. And whilst it's clear that everyone is being shown in a favourable light, the photographer explains that this is also about a love of image-making, not Britain or national identity necessarily. "I was very conscious that I always wanted them to feel like little celebrations. It wouldn't have made sense to take a picture of someone looking bad."
Even with all these hundreds of shots, many of them went unseen for years. It wasn't until the first Covid lockdown that there was finally time to look through the archive, to print and pin the results on the wall opposite a darkroom, where "slowly the faces built up." After about a year, there were 500 portraits. At that point a project "started to take shape," and the challenge became trying to finish it, or find a natural stopping point, as there didn't seem to be one. Some of the closing images were taken for British Vogue, showing train driver Narguis Horsford, ward sister Eunice Ouko and shopkeeper Jatin Patel and family. These key workers kept going throughout the first lockdown, and so they were included because they felt so important. Even still, he is quick to fend off the idea of presenting "everyday heroes" or suggest that any one person is special over another.
For the same reason, the The British Isles proved difficult to sequence, so it meant turning to a few trusted advisors for help, including the publisher Michael Mack and friend Nigel Shafran, another great photographer of everyday British life. The first edit was chronological but "just didn't work" – so he decided to change tack altogether. The finished title presents the works as if they were part of a voyage, mixing wildly disparate people with the occasional flash of a great view or some "banal but brilliant" detail. The curation also has much to do with ambiguity and equivocacy, in that it's very difficult to tell when each picture was taken. "Time just kind of goes backwards and forwards [in The British Isles]," he says.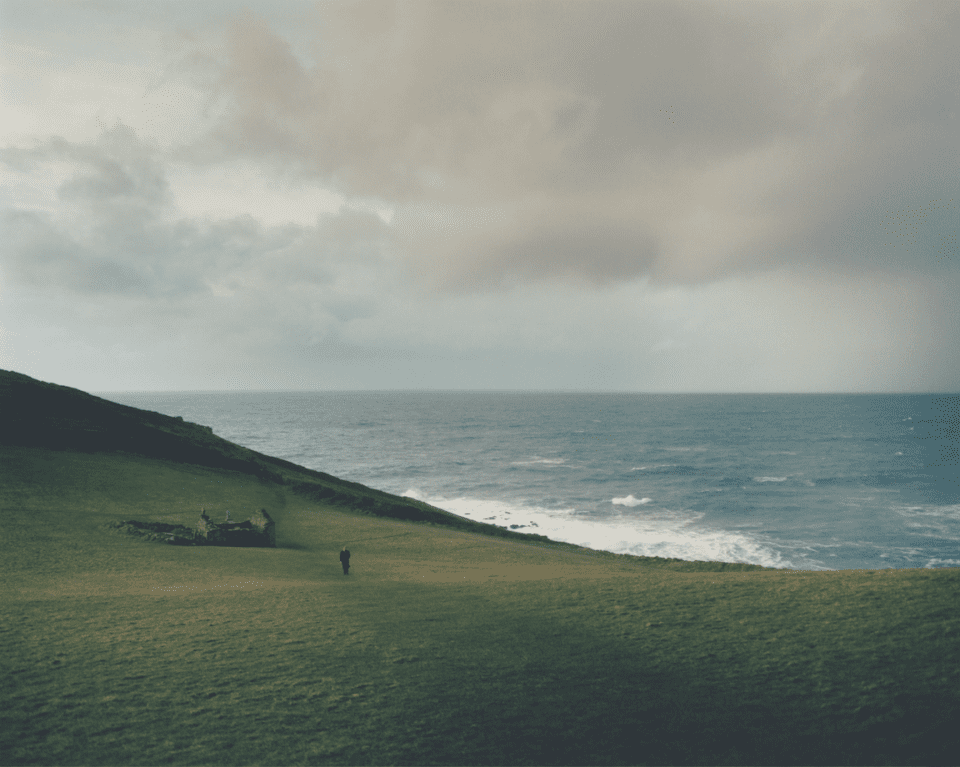 It's an approach that takes the series away from being a straight documentary or a story about a particular time and place, though of course it still records something about both. And, now that the book has been published, questions of identity, nationhood and belonging are finally being put under the spotlight, amidst outright racism against players in England's Euro 2020 squad. It is for these reasons that the publication will no doubt endure throughout the 21st century, and be studied as a time capsule from when the UK started to truly reckon with its systemic inequality.
It's interesting that these discussions are so prominent, and that the book is being interpreted in this way, because from the photographer's perspective it just happens to have been shot in the UK because he happens to be British, and happens to live here. However, he has undoubtedly captured a diverse and beautiful population, drawing from the techniques used in forensics – focusing on direct details, both large and small, and the context as it appears, as opposed to pursuing a sense of "emotional truth." It's here that the work raises incredibly poignant questions about the role of the documentarian today, and whether they can truly capture life as it is, rather than how they think it is – completely devoid of agenda. Furthermore, what role does the viewer have, and how do they impress their own perspectives back onto the images?
Moving forward, he's now working on a new book, which will gather pictures from all over the world, mixing locations in a kind of free-moving democracy. He concludes: "I want to do something similar, but it won't be separated by continent. On the same spread you might move from Sweden to Beijing. There will be no borders, no countries, just people living there and the journey." In Hawkesworth's world, we are all one and the same – impartially and passively – and this is perhaps why The British Isles is the perfect antidote right now.
---
Words: Diane Smyth
The British Isles is published by MACK Books
jamiehawkesworth.co.uk | mackbooks.co.uk
---
Jamie Hawkesworth. Images from The British Isles (MACK, 2021). Courtesy of the artist and MACK.