A bowl of cherries surrounded by sticky footprints. A hand pressed against a screen door. Fairy lights flickering overhead, twinkling like fireflies. These are images by Cig Harvey, a British-born photographer who now lives on Maine's Midcoast – a rural location which, she notes, has made her "alert to the magic of the mundane." Harvey's work is defined by an acute awareness of nature and the passing of time.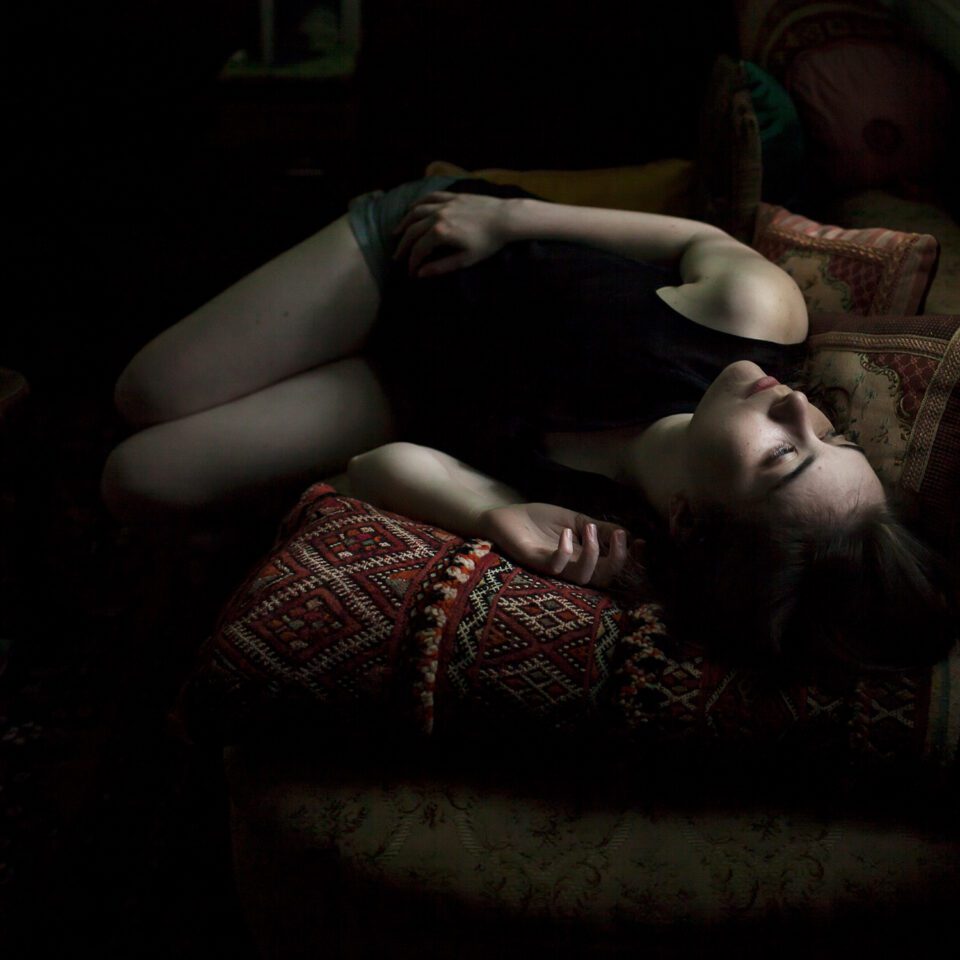 Eat Flowers, the new exhibition at Galerie Bildhalle, Zurich, is dedicated to highlighting rare moments within the everyday. Harvey seems to find these chance encounters almost everywhere – when out exploring the landscape, or indoors at home. One such example is Scout in the Blizzard (2017). Snow engulfs Harvey's daughter, who is dressed head-to-toe in pillar-box red. "If you know exactly how a picture is going to turn out before you've made it, then I think you've missed out on the beauty of being an artist."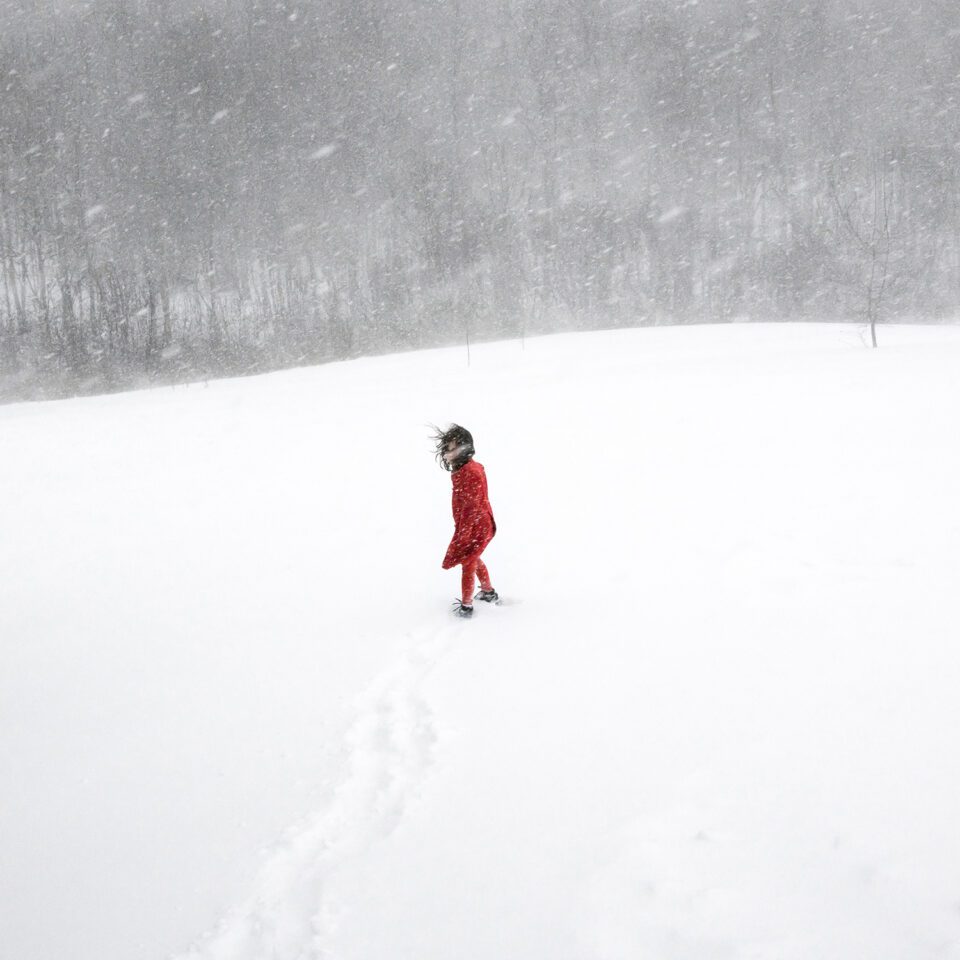 Friends, family and personal experiences are central, with autobiographical elements finding their way into the show. Throughout, the artist demonstrates a keen eye for colour and contrast: from bright white snowfields to deep purple fabrics and dark navy skies. "Light creates awe," she notes. "I've always been obsessed with colour. My earliest memories revolve around it." The results are tangible: fruits so crisp you can almost taste them, flowers which bloom big, bright and pink – stimulating the senses.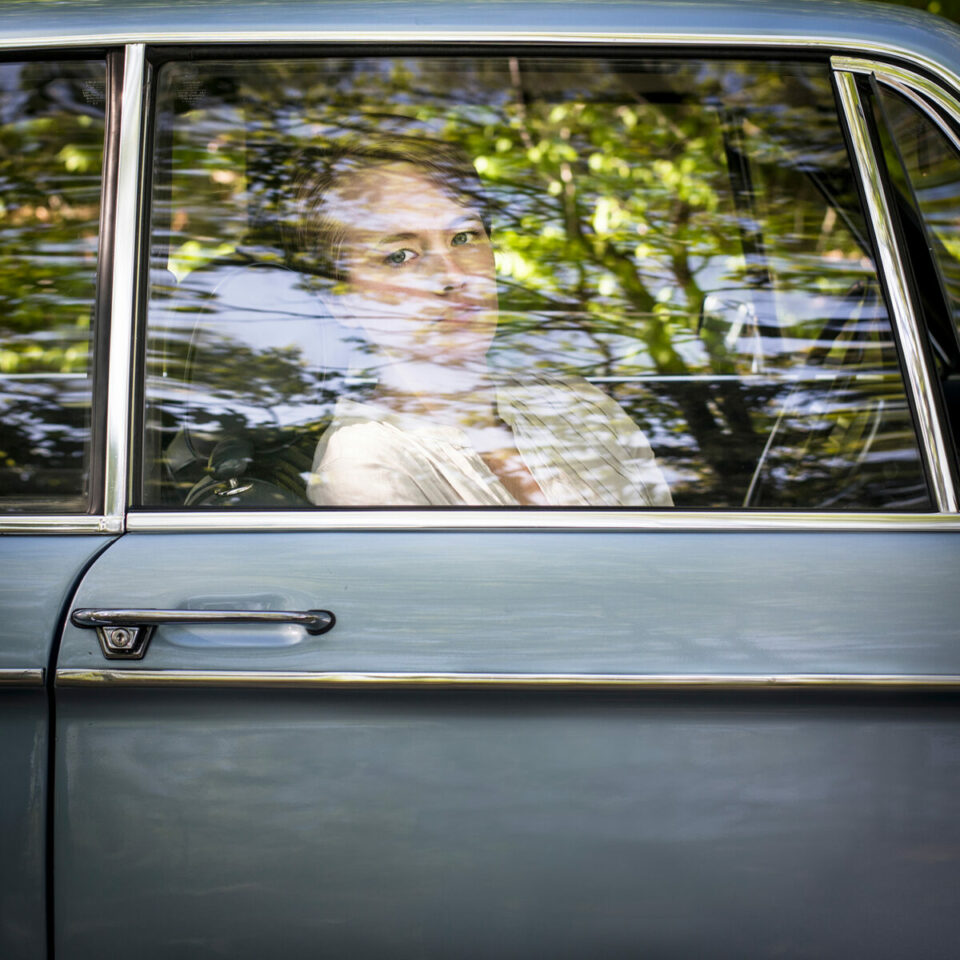 The curatorial theme of Bildhalle's show is flowers. Our fascination with blooms has endured for millennia: acting as symbols of love, joy, grief, loss, conflict and celebration. Roman mosaics, 17th century Dutch painting and the first ever photography book (published by botanist Anna Atkins in 1843) all have flowers in common. Harvey, who also works as a writer, interweaves this rich visual history with the language of literary magical realism – crafting scenes bursting with poetic and narrative potential.
---
bildhalle.ch | Exhibition opens 1 September
Words: Eleanor Sutherland
---
Image Credits: © Cig Harvey, Courtesy of Bildhalle
1. Roses, Yellow Car, Lincolnville, Maine, 2020
2. The Study, Devin, Warren, Maine, 2013
3. The Screen Door, Warren, Maine, 2013
4. Scout in the Blizzard, Rockport, Maine, 2017
5. Bowl of Cherries, Rockport, Maine, 2007
6. Sierra Waiting, Rockport, Maine, 2015
7. Skyline, Rockport, Maine, 2020