"René Groebli has always been an artist on the move," says publicist and writer Daniele Muscionico in Bilhalle's latest photobook, The Magic Eye. The Zürich-born photographer grew up and studied in the city, recording its views on a Rolleiflex bought by his father. In 1946, at 22 years old, he captured an image that would define his career. Pedestrians hurry across the city's Quaibrücke bridge – blurred, grainy, in a state of flux. The shot would have been deemed "unaesthetic" according to prevailing photographic rules – but it also set Groebli apart as an innovator. In the years to come, the artist would publish the seminal Rail Magic – a picture essay charting the train journey from Paris to Basel. The collection is defined by a sense of dynamism, forward-looking and modernist thinking.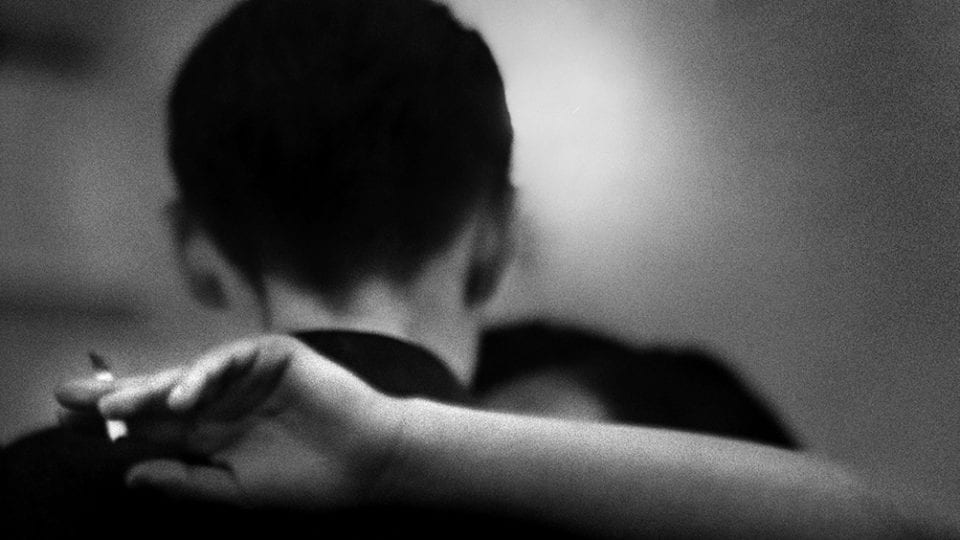 The photographer is celebrated in a new volume and accompanying show at Bildhalle, Zürich, spanning over five decades' work. The experimental images demonstrate this interest in physical movement. Abstracted and distorted scenes show a world in motion: whether on the road in London or Paris, Ireland or Peru. Cars speed by as figures are caught running, walking or dancing. Even Groebli's intimate portraits are marked a sense of ephemerality. Figures turn away from the camera, their faces hidden. These fleeting encounters are accompanied by still lifes that seem to be rich in meaning: a half-drunk bottle of wine obscures a single rose.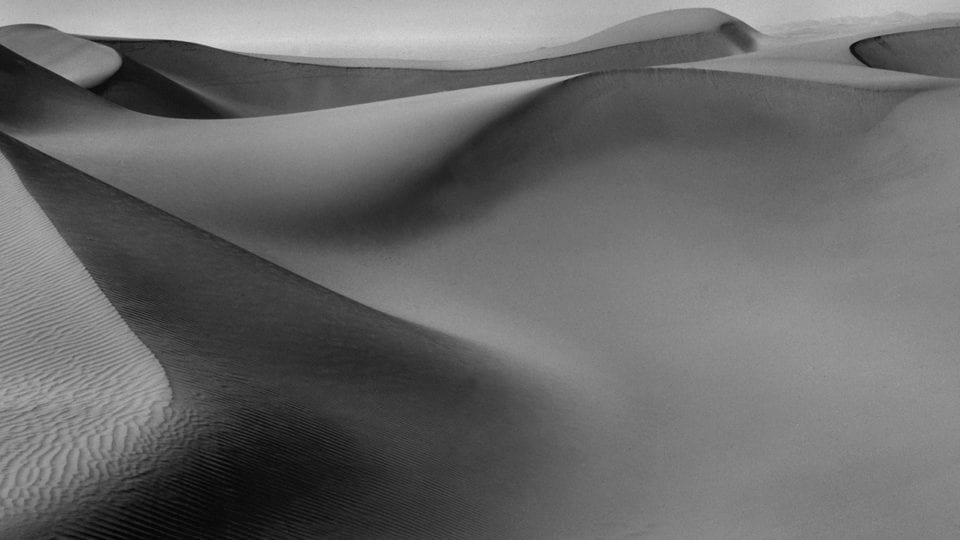 The publication is the first to chronicle the artist's full career. The diversity of Groebli's oeuvre is clear – it is always looking to chart new territory. Examples include industrial colour images of car factories in Switzerland. These seem to anticipate the work of Thomas Struth, focusing on the details of manufacturing and engineering. Aerial views ruminate on the bright lights of New York City skylines, whilst clouds of steam obscure oncoming trains – capturing a key symbol of the time. Long-exposure shots play with light and shadow, echoing Bauhaus photograms whilst asking questions about the passage of time. The Magic Eye is full of a spirit of creativity, energy and continual reinvention.
The exhibition runs 26 February – 20 March. Find out more here.
Lead image: ©René Groebli, Traces in the snow, Hirzel, No. 657, Switzerland, 1991
1. ©René Groebli, Beryl Chen, Dance with cigarette, No. 281, London, 1953
2. ©René Groebli, The Eye of Love, Undressing, No. 516, Paris, 1952
3. ©René Groebli, The Eye of Love, White blouse, no. 510, Paris, 1952
4. ©René Groebli, Dunes on the coast between Nazca and Cha, No. 1493, Peru, 1972