From otherworldly installations and futuristic technologies to suburban landscapes and street photography, this week's top picks survey the changing pace of modern life.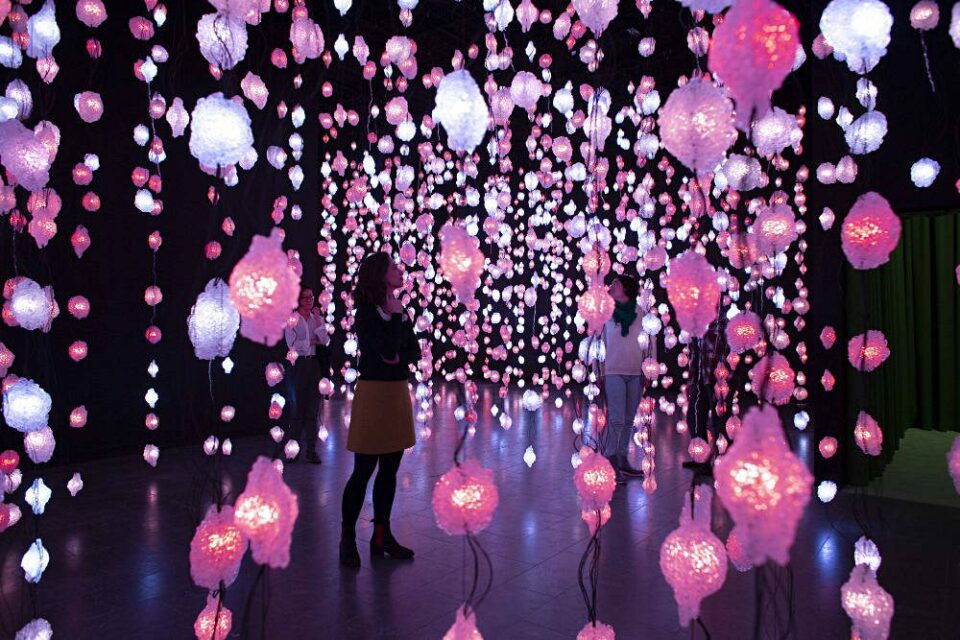 Pipilotti Rist: Open My Glade, Louisiana Museum of Modern Art, Humlebaek
Swiss artist Pipilotti Rist (b. 1962) pushes the boundaries of of video technology, crafting immersive worlds that surround the viewer in colour and spectacle. The sensory dreamscapes are spaces for viewers to connect – offering a playful and hallucinatory experience. Until 22 September.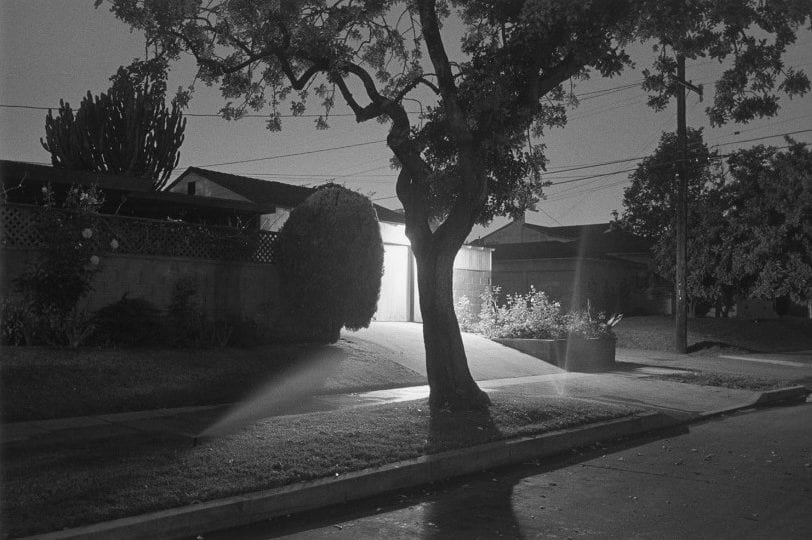 Henry Wessel: A Dark Thread, Maison Européenne de la Photographie, Paris
Henry Wessel (1942-2018) is recognised for documenting the vernacular architecture and social landscape of California. The nocturnal shots in A Dark Thread invite the viewer into mysterious domestic worlds, capturing suburbia glowing in the darkness. Until 25 August.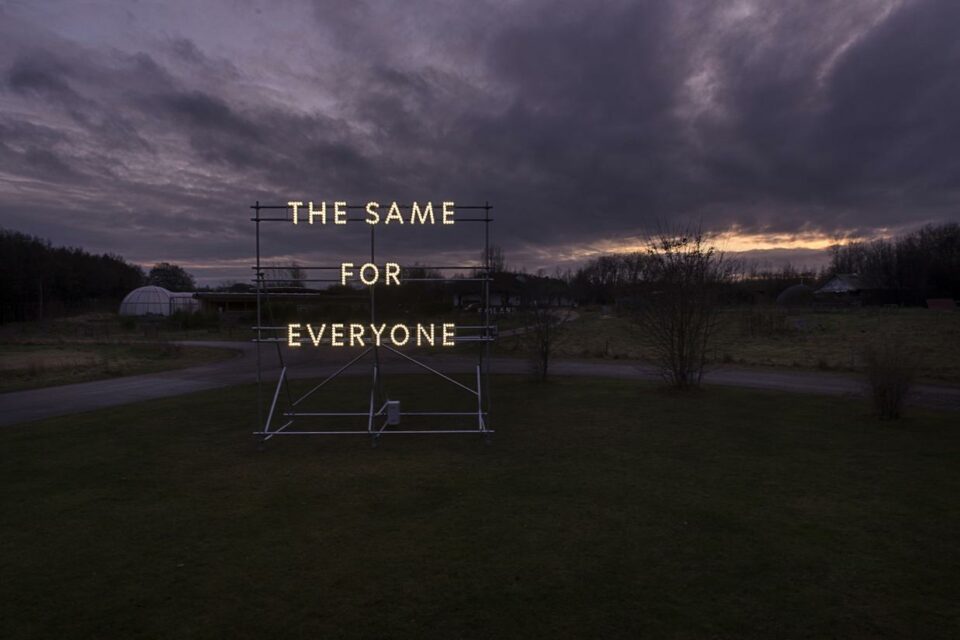 The Future is Inside Us, It's not Somewhere Else, Edinburgh Art Festival
Illuminated textual works by Nathan Coley (b. 1967) reflect on ideas of utopia, identity and relationships with place. For Edinburgh Art Festival, the artist responds to 19th century hand-printed wallpaper – offering a panoramic vision of a new world. Until 25 August.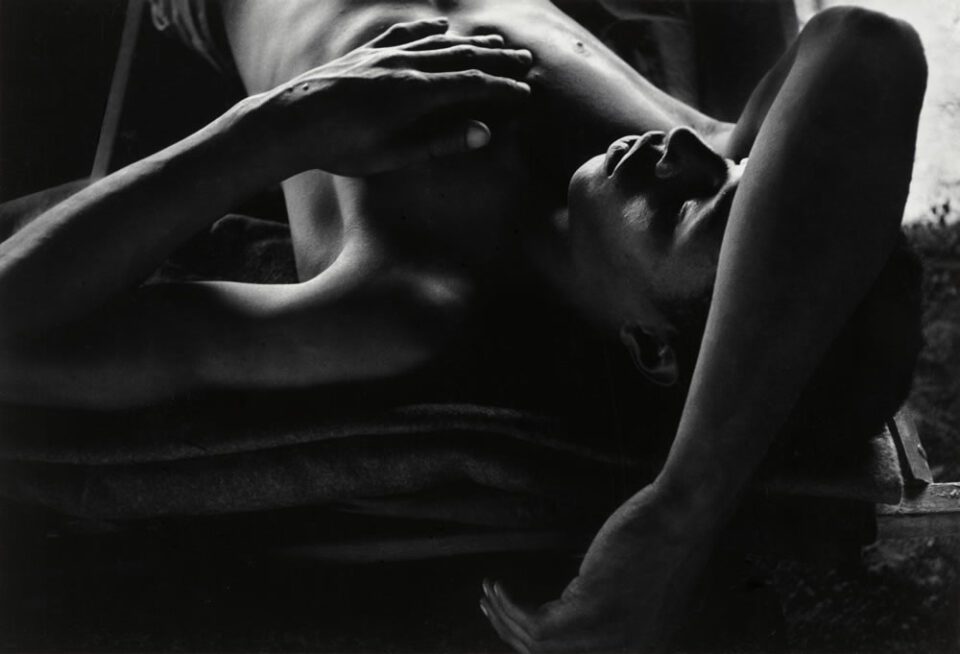 Multitude, Solitude: The Photographs of Dave Heath, National Gallery of Canada
A concern for the human condition underpinned Dave Heath's (1931-2016) street photography. This show looks at profound work reflecting upon loneliness and alienation of modern life – zooming in on single subjects to capture inner depths. Until 2 September.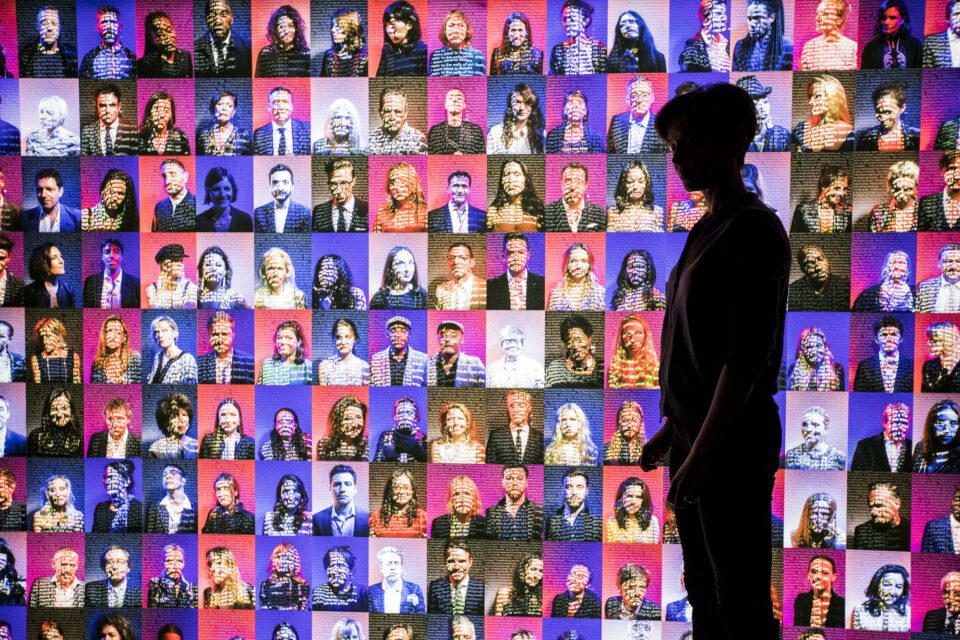 AI: More than Human, Barbican Centre, London
What does it mean to be human in the digital age? This unprecedented survey of creative and scientific developments in artificial intelligence explores the changing relationship between individuals and technology, featuring works by teamLab and Es Devlin. Until 26 August.
Lead image: Nathan Coley, There Will Be No Miracles Here, 2006.