After a 2020 edition that was exclusively digital, the London Festival of Architecture returns to the city. Throughout the month of June, a programme of exhibitions, installations, talks, debates – both physical and virtual – explores the theme of 'care'.
The 2021 Davidson Prize
For many people, the past year has seen office and domestic space merge into one. This award, which celebrates innovative architecture of the home, invited proposals responding to this new reality. "The Covid-19 pandemic has prompted us to reassess how we want to live in the future," the organisers explained. "One impact is the desire of many people to work from home at least part of the time. This is why we believe a new housing type needs to emerge with 'home/work' at its heart." The finalists bring nature and light indoors and create modular ways of adapting spaces. Their projects are available to view online using the 3D tool Unreal Engine.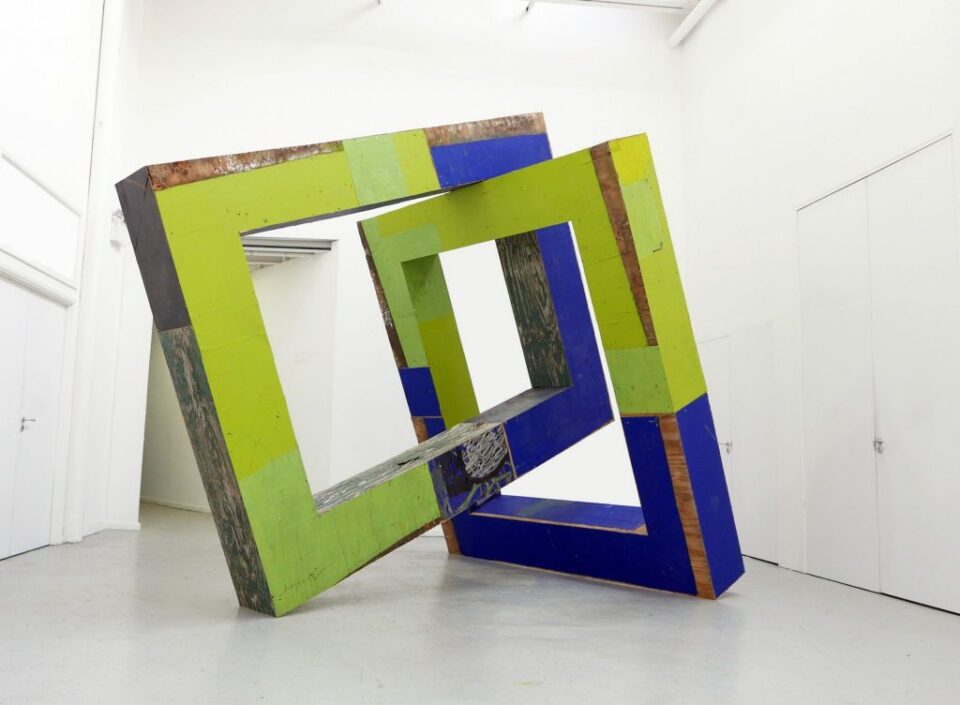 Sculpture in the City
Launching on 15 June, the 10th edition of London's sculpture trail will see works by 18 contemporary artists dotted around the city, turning the streets into an outdoor gallery. Visitors can access a series of 11 soundscapes, from classical to electronic, providing a multisensory experience. There's also an audio guide for families, voiced by Horrible Histories actor Martha Howe-Douglas. It's downloadable on the Bloomberg Connects app available via the Apple App Store or Google Play. Shown above is Rough Neck Business by Mike Ballard; it's a piece about change and regeneration. Ballard combines hoardings sourced from several sites across London: green material from the Olympic Park and blue from Dalston and Hackney Wick. All of these sites have seen great developments over recent years.
Power Structures
This group exhibition at Bermondsey Project Space, running 22 to 26 June, examines how broad social and economic structures make themselves visible in the urban environment. An international selection of emerging and established photographic artists, including Catherine Hyland, Hashem Shakeri and others, raise questions about how and for whom buildings are created, cities structured, and the consequences for our precarious place on this planet. On the series Cast Out of Heaven, pictured above, Shakeri notes: "The cost of housing is skyrocketing in Iran, forcing many Tehraners to leave the capital without any intention of coming back again… The Mehr Project was initiated in 2007 as the largest state-funded housing project in the history of Iran. What followed was rapid urban population growth and the construction of new towns. However, sufficient measures were not taken to ensure healthy living conditions for those who came to inhabit these new towns… They begin but seem to have no end."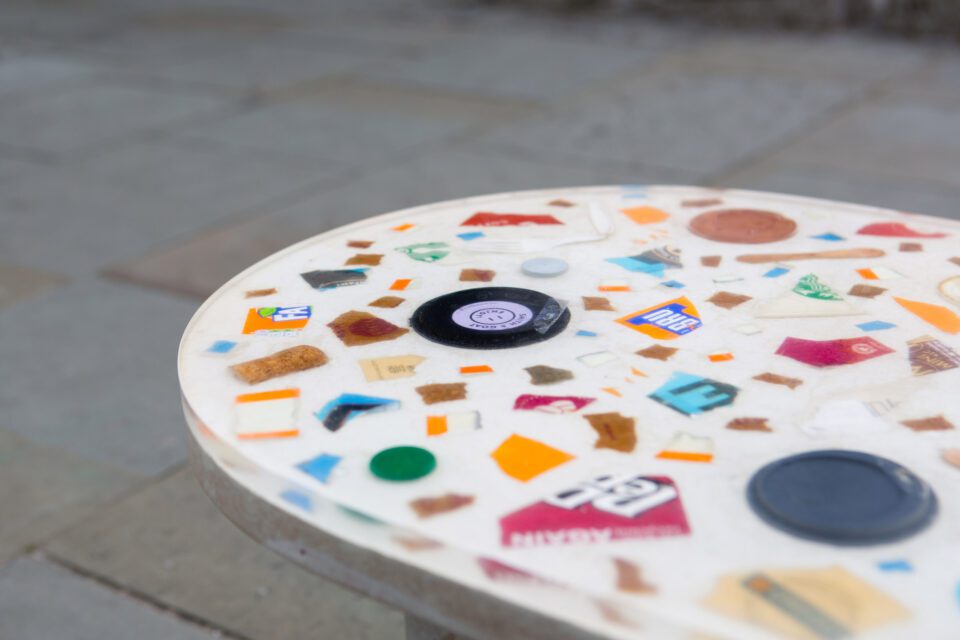 City Benches
One common buzzword when it comes to designing the cities of the future is "liveable". A liveable city is a caring city, created around the needs of people, with public spaces where you want to meet and linger. The humble bench – a site of respite and impromptu interaction – epitomises this ethos. Designed by visionary young architects, these nine creative, playful street seats include a giant teacup and a bench made of litter, upcycled into a vibrant terrazzo surface. Nick Green's Do You Care About Your City?, featured here, seals coffee cups, plastic bottles and takeaway packaging within concrete and resin. By repurposing the detritus of commuters into a new object of permanence, it reminds us that litter is not temporary. Whilst much of what we throw out every day is single-use, it has a lasting impact on our streets and environment.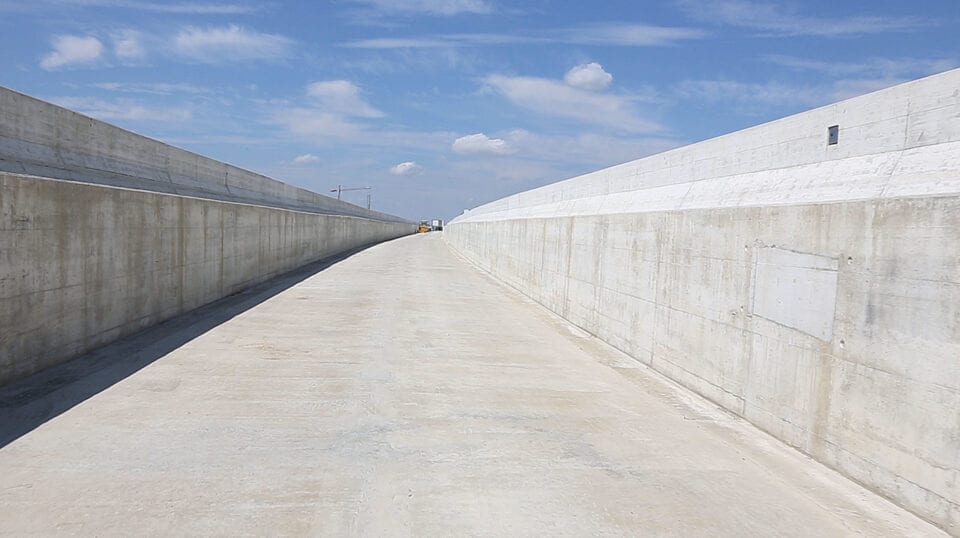 The Architecture Film Festival
Welcome news for those who can't travel to London – all the films in this year's Architecture Film Festival will be screened online. There are two strands to the 2021 programme. The International Competition features a selection of 18 films that were chosen from an Open Call, whilst 'Capsules' encompasses an array of screenings, events and essays, all relating to contemporary architecture, promising "a programme that caters to private spaces and communal fascinations, all without stealing needed off-screen time, but rather enriching it." At the top of the page is a still from Landing, commissioned by David Chipperfield Architects Berlin and shot at one of their projects in Seoul. Directed by Shirin Sabahi, it is based on conversations with 26 architects and engineers who worked on the building.
---
London Festival of Architecture runs until 30 June. See full programme here.
Words: Rachel Segal Hamilton
---