The Sony World Photography Awards returns for 2020, announcing the finalists and shortlist from the Professional Competition. The prize offers a compelling overview of contemporary image-making – shedding light on critical issues whilst telling personal stories from around the world. For its 13th year, the awards introduce a new Environment category to the nine existing genres. This new strand responds to the climate crisis – recognising the growing global importance of documenting our changing world.
By 2050 our planet will be home to nearly ten billion people. Finalist Luca Locatelli captures high-tech farming systems, exploring how technological innovation could revolutionise food production to meet growing populations. Featured below is Siberia Lettuce, documenting a greenhouse which cuts the need for chemicals by 97%. In a similar way, shortlisted Netherlands-based photographer Eddo Hartmann combines art and science, photographing research sites across the Dutch landscape. The images use artificial light to illuminate the University of Groningen's studies into migratory bird ecology, agriculture and environmental economics. The results are otherworldly, drawing attention to a location which is under enormous pressure.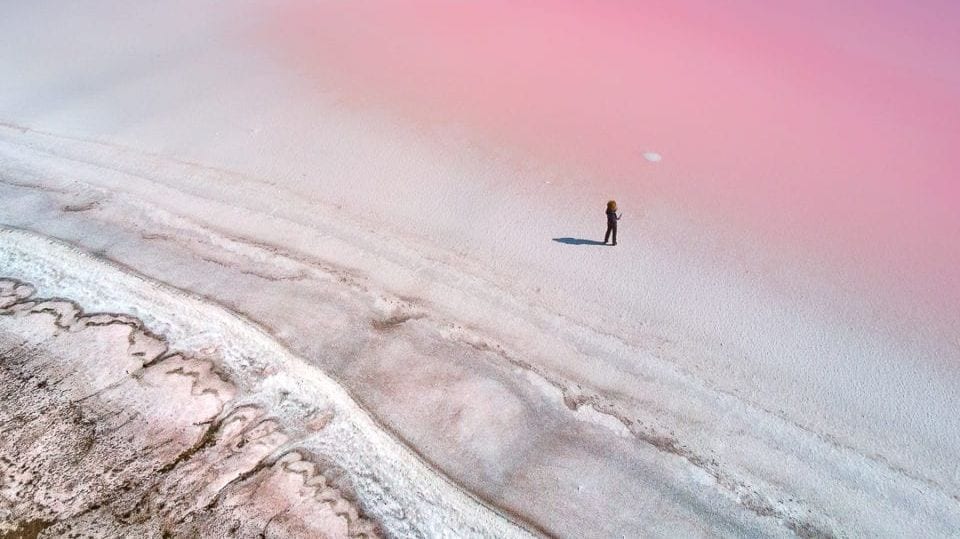 The destruction of landscapes is the subject of shortlisted artist Maximilian Mann's Fading Flamingos, which looks to Lake Urmia in Iran. "Just 10 years ago, waves splashed against the walls of the villages here," the photographer notes. "Now the turquoise water has been replaced by an almost endless desert. Lake Urmia was once the second largest Salt Lake in the world, 10 times bigger than Lake Constance. However, within a few years the surface area of this body of water has shrunk by 80%." Ukraine's salt lakes are captured by Yevhen Samuchenko, whose expansive pink vistas – also shortlisted – look like scenes from another planet.
Finalists capture changing topographies across the world. Hashem Shakeri, part of the Discovery category, offers a view of half-constructed buildings in the new town of Pardis – located 17 km northeast of Tehran province, Iran. It was built as a result of The Mehr Housing Project in 2007, which led to rapid urban growth. Shakeri's Cast Out of Heaven is a series responding to current US sanctions against Iran and the subsequent skyrocketing house prices.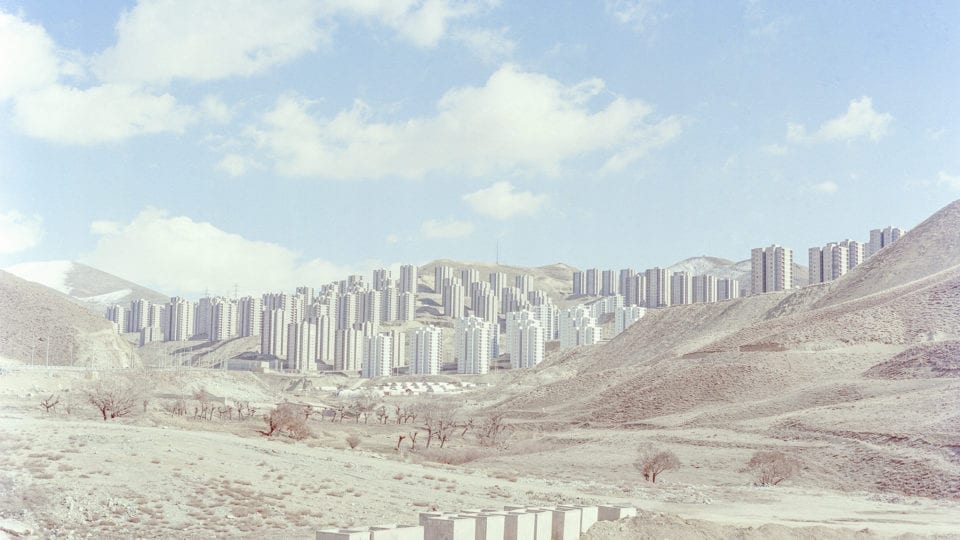 "As a result, many Tehraners have been forced to leave the capital and move to satellite towns where accommodation is more affordable," Shakeri explains. "Measures to ensure healthy living conditions for the inhabitants of these new towns was insufficient. These are huge islands of soaring skyscrapers and indiscriminately developed apartments filled with crowds of people and cars. They begin but seem to have no end."
The exhibition at Somerset House, London, runs 17 April – 4 May. Find out more here.
Lead image: © Eddo Hartmann, Netherlands, Shortlist, Professional, Environment, 2020 Sony World Photography Awards
1. © Yevhen Samuchenko, Ukraine, Shortlist, Professional, Natural World & Wildlife, 2020 Sony World Photography Awards
2. © Luca Locatelli, Italy, Finalist, Professional, Environment, 2020 Sony World Photography Awards
3. © Maximilian Mann, Germany, Shortlist, Professional, Environment, 2020 Sony World Photography Awards
4. © Hashem Shakeri, Iran, Finalist, Professional, Discovery, 2020 Sony World Photography Awards