French Inventor Nicéphore Niépce took the first ever photo in 1827. In 1884, George Eastman came up with the photographic roll, revolutionising the image-making process. Since then, the medium has undergone many transformations; today, most of us carry cameras around with us in the form of smartphones. With apps such as Instagram dominating the digital realm, the question remains: what makes a great photograph? Hear from groundbreaking contemporary artists at the Aesthetica Future Now Symposium 2021. The event returns for a virtual edition in 2021, offering an unprecedented programme of live-streamed and on demand talks. Log on to gain insights from today's trailblazers.
Cinematic Storytelling: In Conversation with Alex Prager
Wednesday 28 April | 15.30-16:30
Alex Prager is an artist and filmmaker who creates elaborately staged scenes that expose the often-overlooked aspects of everyday life and culture through layered narratives and fictional characters. The choreographed nature of her work exposes the way images are constructed and consumed in our media-saturated society. Her work has been featured in The New Yorker and Vogue, and exhibited globally. Prager joins Fionna Flaherty, Senior Director of Lehmann Maupin, for a discussion about her narratives, the importance of storytelling, her view about an artist's place in society and filmmaking.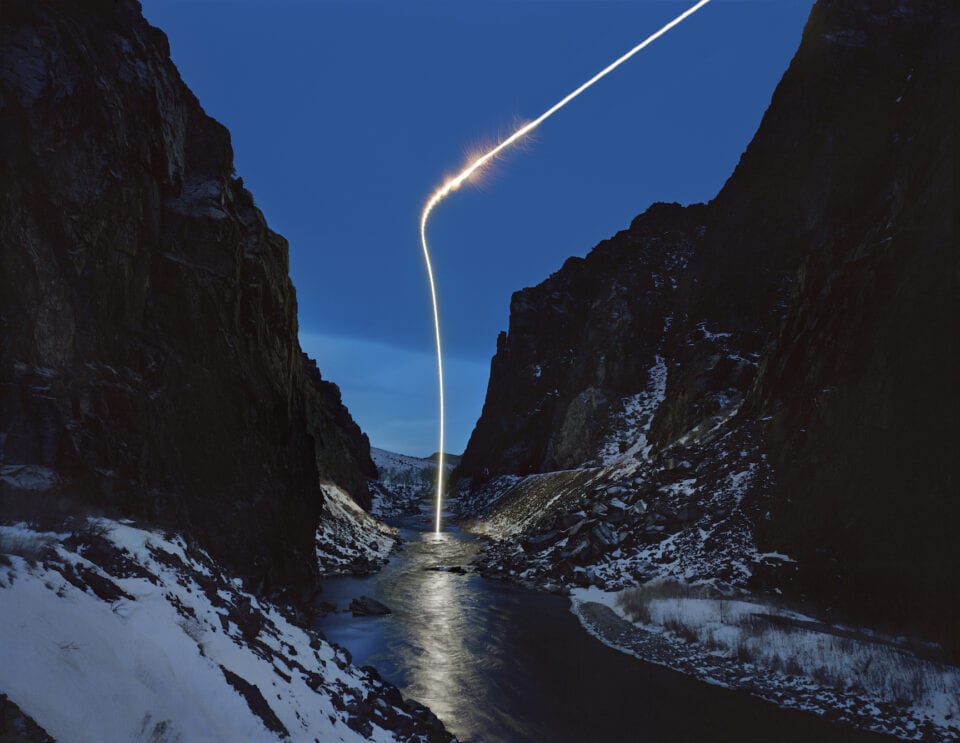 Images that Change the Way We See the World

Wednesday 28 April | 17:00-18:00
Aesthetica Magazine is renowned for curation and for talent spotting. There is a certain visual aesthetic that defines what we do. We are looking for images that change the way you see the world and invite viewers to explore a new set of possibilities. How do you take a photograph in a new way? How far can you push the ideas in order to create something that is captivating and contributes to wider discourse on image-making. Hear from some of our favourite photographers over the years including Ellie Davies, Kevin Cooley, Ryan Schude, Yannis Guibinga and Brooke DiDonato.
---
Reclaiming the Lens: Kriss Munsya in Conversation
Wednesday 28 April | 18:30-19:30
Kriss Munsya was born in the Democratic Republic of Congo and raised in Brussels. Here, nestled within a Euro-centric community, he was "confronted with differences" early on. Discrimination and violence – experienced in early childhood – left a mark upon the artist, leaving Munsya distanced from a sense of self. His photography has since between about translating the experience of detachment and disassociation, providing a critical reflection upon internalised supremacy. Munsya speaks to journalist Rachel Hamilton – considering the power of images.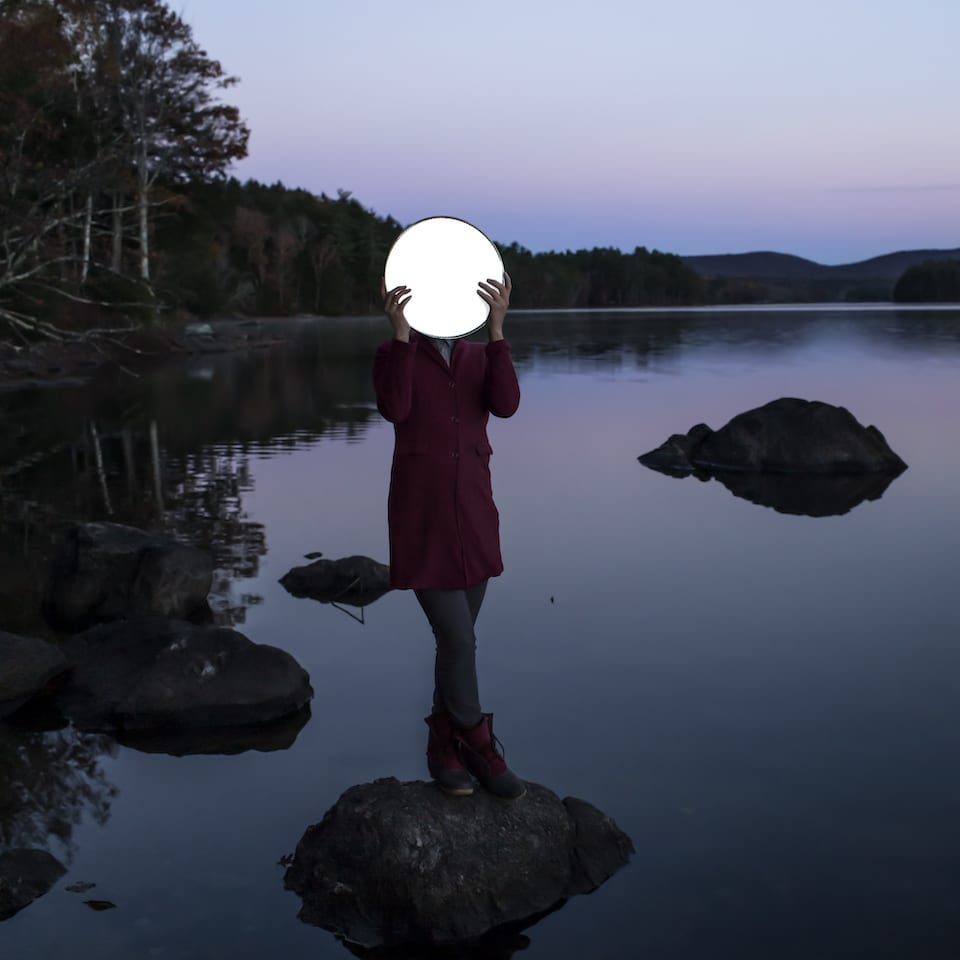 Cig Harvey: Transforming the Everyday
Wednesday 28 April | 12:30-13:30
Cig Harvey's enchanting photography transforms the familiar themes of the senses, home, family, nature and time, uncovering cinematic moments in the ordinary movement of life. Born in Devon, Harvey now resides in Maine, USA, where she spends time writing and making images of the natural world, friends and family to better understand their relationships. Her photographs are full of stark contrasts; vivid colours, shadows and human hands intersect with nature. In conversation with Elisabeth Aanes, director of Nord Photography, Harvey reflects upon her practice, an obsession with books and her sense of wonder in the everyday.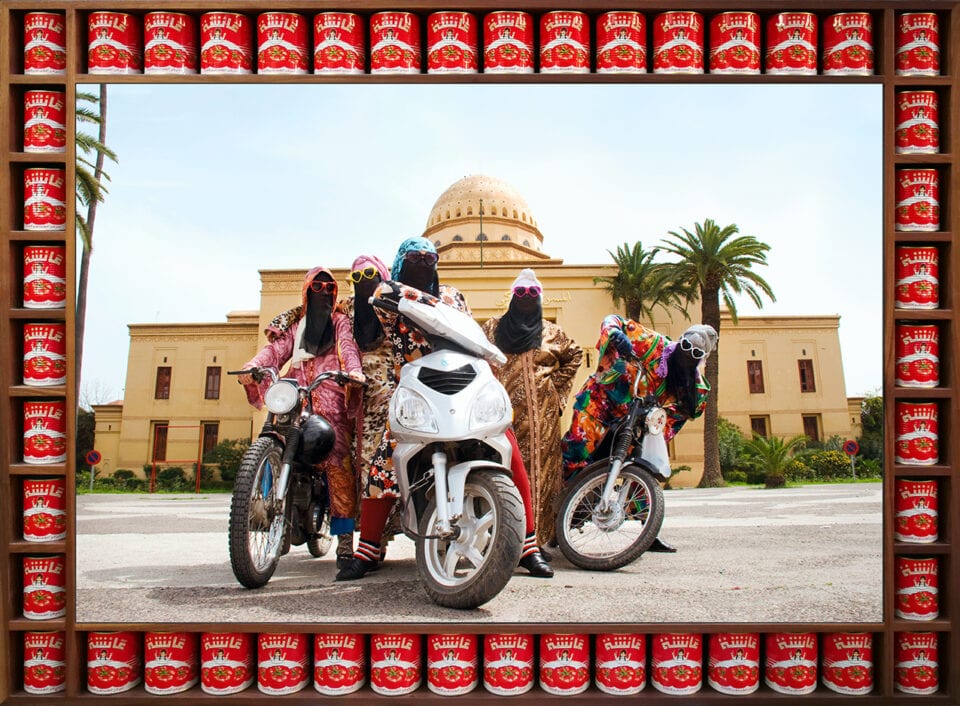 Playing with Tradition: Hassan Hajjaj
Wednesday 28 April | 11:00-12:00
Hassan Hajjaj is a Moroccan-British photographer. Blending the glossy aesthetic of fashion shoots with Moroccan tradition and street culture, his bold, detailed images challenge culture-specific beliefs, predominantly western perceptions of the Hijab and female disempowerment in Islam. His alluring, multi-layered compositions fuse contemporary North African culture with familiar western iconography. They do so through appropriation, subversion and adaption, blurring boundaries through contrasting patterns – from stacked soup cans to Louis Vuitton prints. Hajjaj reflects upon these iconic works.
---
The Future Now Symposium runs live 28 April-1 May.
All sessions are available On Demand until 31 May.
See full programme and book your pass here.
---
Image Credits:
1. ALEX PRAGER, Turnstile, 2019. Courtesy Alex Prager Studio and Lehmann Maupin, New York, Hong Kong, Seoul and London. © ALEX PRAGER.
2. Kevin Cooley, Wind River Canyon Wyoming, 2009, chromogenic print, singular edition of 7+1ap, 30×38.5 and 48.5×60". Courtesy of the artist.
3&4. Kriss Munsya, fromThe Eraser (2020). Courtesy of the artist.
5. Kesh Angels, framed photography by ©Hassan Hajjaj, 2010/1431.
6. Cig Harvey, Sadie & The Moon. Courtesy of the artist.