The first Earth Day took place on 22 April 1970. It followed a massive oil spill in Santa Barbara, California, which had shocked the world in January 1969, 15 months earlier. The disaster accelerated an already growing public consciousness surrounding air and water pollution, and, fuelled by the sentiment of concurrent student anti-war protests, the idea of environmental activism gained momentum. Today, the movement is still growing: Greta Thunberg went viral in 2018 with the youth-led #FridaysForFuture school strikes; Extinction Rebellion protests continue to make headlines. Last year, COP26 saw almost 200 countries coming together to commit to take action through the Glasgow Climate Pact. 
For 2022, we've collated five international art shows which follow this line of questioning. From digital art to textiles, outdoor installations to aerial photography, these exhibitions reflect on life in the Anthropocene, whilst envisioning potential post-climate emergency futures.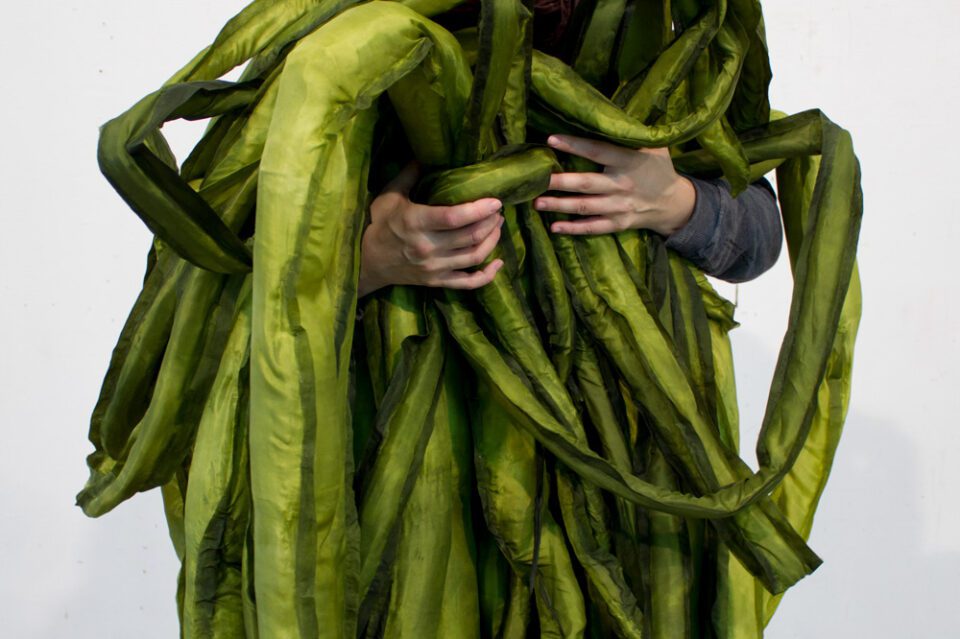 Rooted Beings, Wellcome Collection, London | Until 29 August
It is estimated that there are more than five million species of fungi on the planet, which, in turn, make up 90% of the total biomass in forest soils and 25% of the total biomass on Earth. Wellcome Collection, London, explores and celebrates these ingenious organisms, amongst other forms of plantlife and interdependent ecosystems. Rooted Beings encourages viewers to rethink the way they see and embrace the wilderness through innovative seaweed sculptures, hand-sewn textiles, ancient illustrations, futuristic totems and outdoor installations.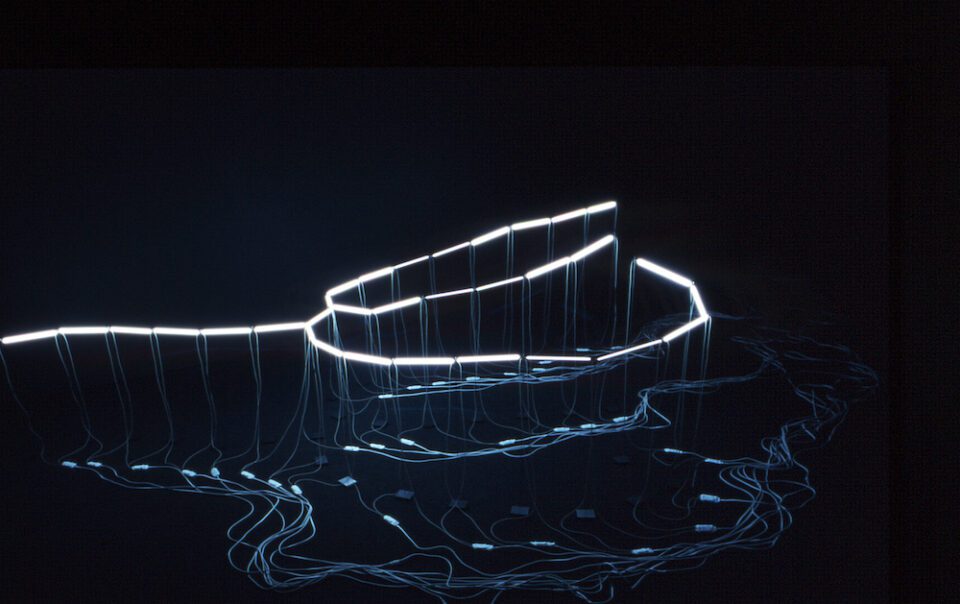 Our Blue Planet: Global Visions of Water, Seattle Art Museum | Until 30 May
About 71 per cent of the world's surface is covered in water. Over half of our bodies are made up of liquid, with the brain measuring roughly 80 per cent water. Our bones are even watery, requiring one quarter liquidity. Seattle Art Museum pulls together over 80 works from 16 countries, including seven indigenous Native American communities, exploring the unique essence and cultural value of the substance. The show ranges from post-apocalyptic video projections to twisting lamps and wires that bend to mimic rivers.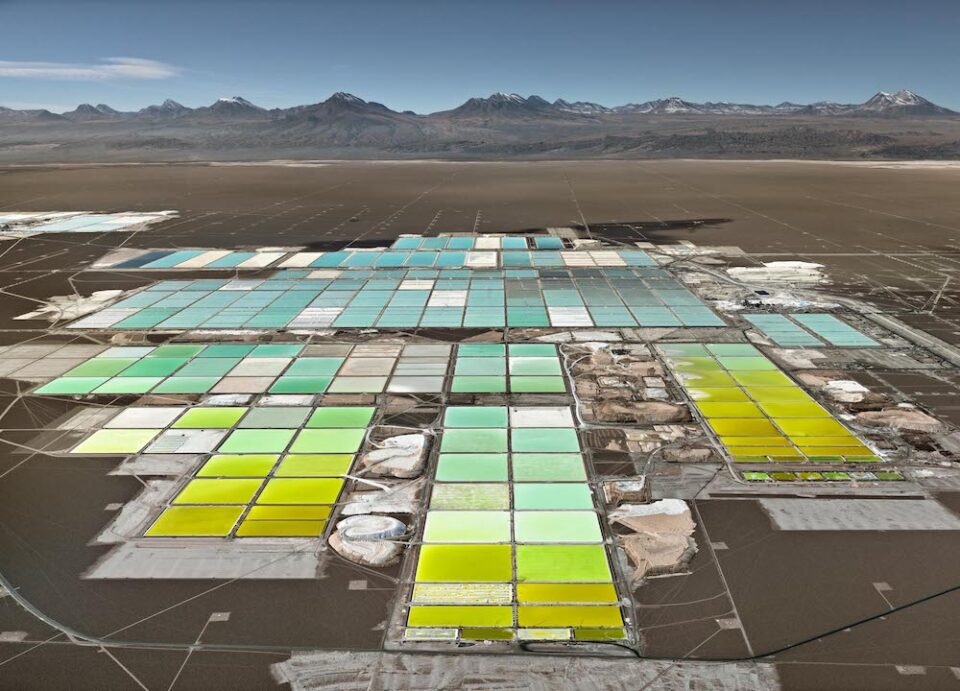 Anthropocene, Museum Helmond | Until 11 September
Edward Burtynsky – in collaboration with Canadian filmmakers Jennifer Baichwal and Nicholas de Pencier – investigates humanity's indelible, irrevocable and deeply complex influence on the Earth. The series is fuelled by a combined passion for understanding our relationship with deep geological time and the rise of technological advances. Burtynsky (b. 1955) is a photographer known for depicting the effects of industry on the landscape. His images evoke an almost painterly quality to salt pans, quarries, mines and oil fields.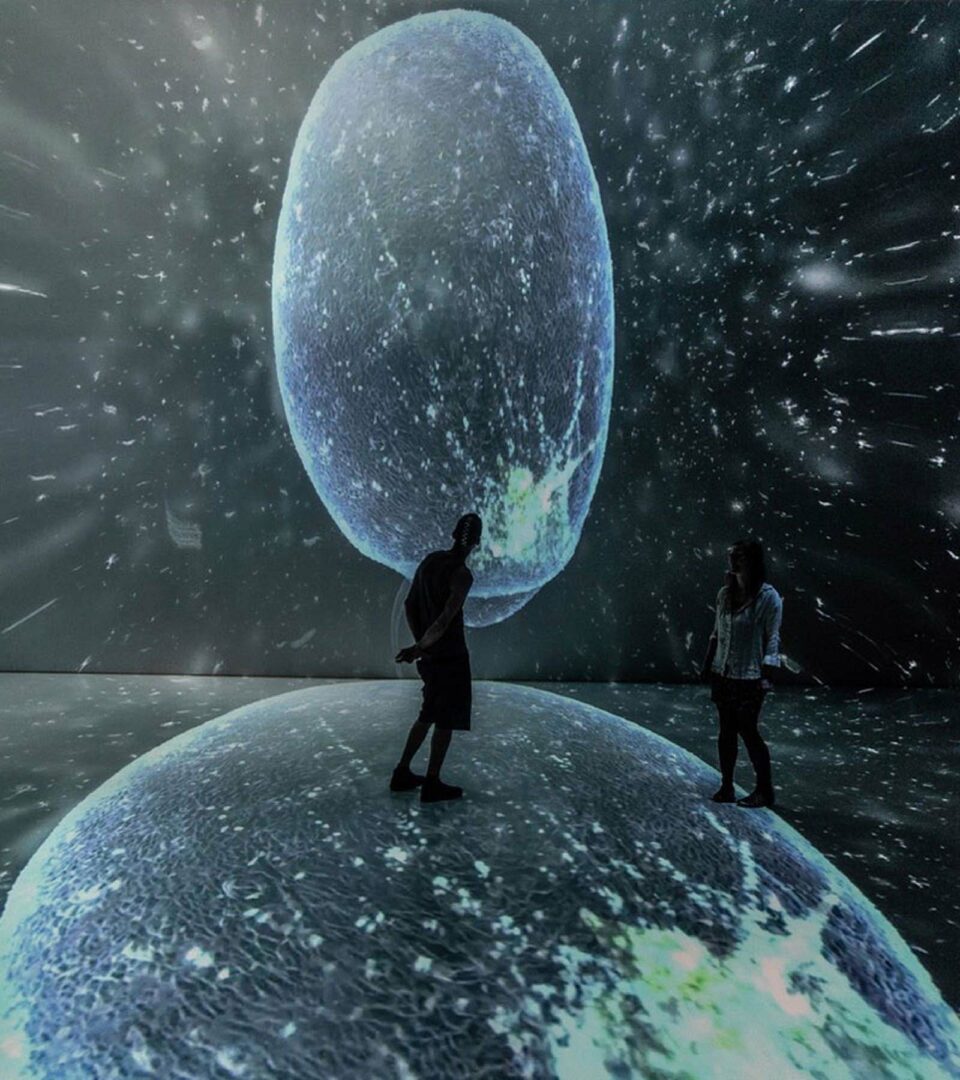 Our Time on Earth, Barbican, London | 5 May – 29 August
"We are completely interconnected to nature, we are nature," says Caroline Till, guest curator of Our Time on Earth and co-founder of future research agency FranklinTill. "It's not something that we own or control, a resource to extract from. In this exhibition, we want to stimulate a wider shift from the point of view which places humans at the top of a hierarchical model of nature. Instead, we pro pose a biocentric approach, where we consider humans as one of many species in this diverse ecosphere." Barbican presents myriad digital artworks which seek to realign humanity with the organic world – imagining a post-climate emergency future defined by collaboration, collective solidarity and wholescale change.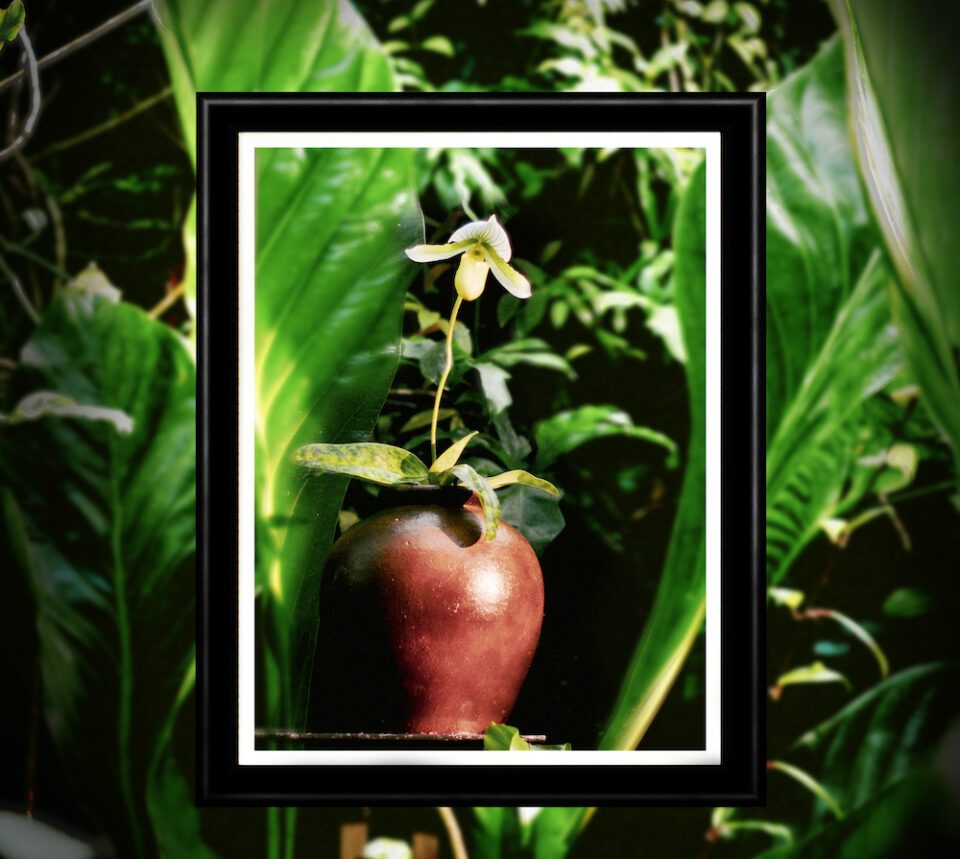 Flowers, Poetry and Light, Marie Selby Botanical Gardens, Sarasota | Until 26 June
"If we be blind, if we turn from Nature, the garden of the soul, she will turn on us." So wrote Patti Smith in January 2021, in a poem dedicated to climate activist Greta Thunberg on her 18th birthday. This immersive exhibition, held at Marie Selby Botanical Gardens, features excerpts of Smith's poems and lyrics on the subject of nature and our relationship with horticulture, presented alongside pivotal images by Robert Mapplethorpe. Photographed irises, hyacinths and orchids come alive, combining contemporary activism with 1970s counterculture.
---
Image Credits:
1. Mapplethorpe and Smith Horticultural Vignette, Conceptual Mock-Up of Horticultural Installations (2021). Courtesy Marie Selby Botanical Gardens
2. Ingela Ihrman, A Great Seaweed Day: Gut Weed (Ulva Intestinalis) (2019). Mixed media sculpture
3. Nooksack (2005). Claude Zervas, CCF (cold cathode fluorescent) lamps, wire, electronics, steel, 36 x 96 x 216 in. Gift of John and Shari Behnke, Rena Bransten, Carlos Garcia and James Harris, David Lewis, Kim Richter, Josef Vascovitz, Robin Wright, Dawn Zervas, and the Contemporary Arts Council, Seattle Art Museum in honor of Lisa Corrins.
4. Edward Burtynsky, Lithium Mines #1, Salt Flats, Atacama Desert, Chile, 2017, pigment inkjet print. Courtesy of the artist and Nicholas Metivier Gallery, Toronto
5. Noise Aquarium, Laznia Gallery, Gdansk, Poland 2020 Credit: Victoria Vesna / Adam Bogdan.
6. Mapplethorpe and Smith Horticultural Vignette, Conceptual Mock-Up of Horticultural Installations (2021). Courtesy Marie Selby Botanical Gardens