In 2022, we saw Katy Hessel's The Story of Art Without Men named Book of the Year. Over the past decade, there has been a growing effort by museums around the world to reassess their collections, with the National Gallery recognising that only 21 of its 2,300 paintings were made by female artists. Recent UK exhibitions have looked at an array of key movements through this lens: Phantoms of Surrealism and Action Gesture Paint (Whitechapel Gallery); Headstrong (British Centre of Photography); Making Modernism (Royal Academy) and Women in Revolt! (Tate) are a few examples. Now, the inaugural edition of Women in Art Fair (WIAF) launches in London. The initiative is dedicated to redressing gender imbalance in the art industry. It aims to "create a positive global platform from which female artists, curators and gallerists are given an opportunity to contribute to the developing exchange of ideas around gender, sexuality and culture."
The event, taking place at St James's Mall Galleries, comprises a traditional booth-style art fair; an Open Call exhibition; as well as the show Unnatural Women, which spotlights creatives who are breaking down stereotypes associated with femininity, nature and "wildness." It launches alongside other landmark contemporary shows in the city, like Barbican's Re/Sisters (5 October – 14 January), which explore the relationship between gender and ecology. In so doing, WIAF becomes part of a wider intersectional effort to highlights systemic links between women's oppression and climate emergency through art and culture.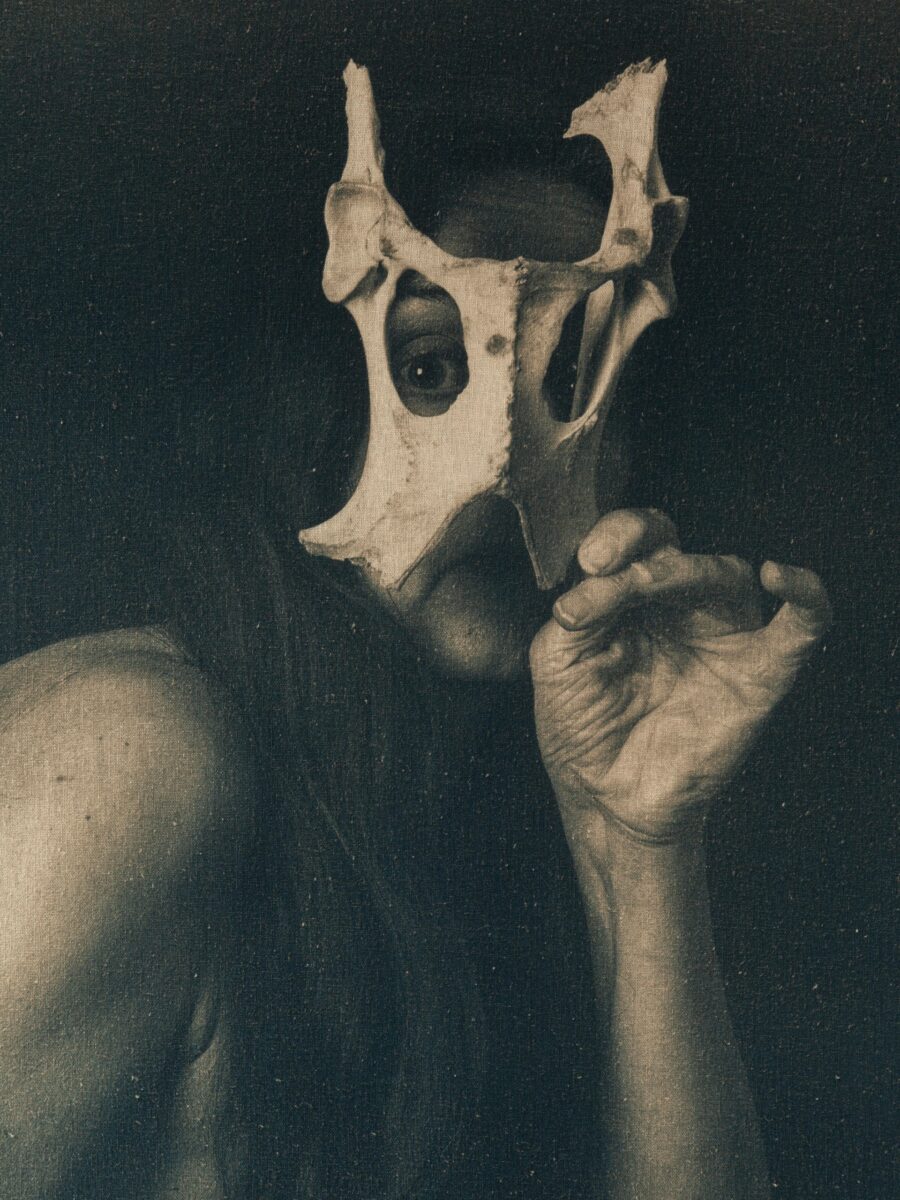 "'Natural beauty', 'natural birth', 'unnatural instincts', 'wild child', (You Make Me Feel Like) A Natural Woman… all those notions of unmanageable womanhood are disrupted by this group of artists," says Curator Rowena Easton. "I wanted to explore how we construct landscapes, particularly how women are placed within them and how they understand themselves as part of nature." Unnatural Women features celebrated names such as Paula Rego and Jean Cooke, alongside established and mid-career artists such as Marcelle Hanselaar, Alice Kettle, Abigail Norris and Geraldine Swayne. There's a mix of figurative and semi-abstract painting, sculpture, 3D and print, as well as traditional textiles and cutting-edge new technologies.

Shown above is Elissa Jane Diver's Deer Stalking (2022), a cyanotype in which a subject holds a skull in front of her face. It has echoes of Francesca Woodman, Julia Margaret Cameron and Georgia O'Keeffe – tapping into a long history of pioneering women behind the lens. At the top of the page, meanwhile, is a portrait by Alice O'Malley, who is included in the the Galleries section of Women in Art Fair. O'Malley is represented by John Marchant Gallery, an exhibition space which joins Blackbird Rook, WIA Gallery, Virginia Visual Arts, Cynthia Corbett and Theresa Roberts – Black Circle Gallery and Moorcroft in WIAF's line-up.
---
Women in Art Fair runs 11-14 October 2023 at Mall Galleries, London | womeninartfair.com
---
Image Credits:
1. Alice O'Malley, Kembra, NYC 2001. Courtesy John Marchant Gallery. Included in the galleries section of Women in Art Fair.
2. Elissa Jane Diver, Deer Stalking, 2022. Cyanotype on linen, toned with oak tannins. Included in the 'Unnatural Women' exhibition at Women in Art Fair.