Aesthetica takes a look at the six months ahead, spotlighting one unmissable show for each month. This selection spans the globe, from explorations of robotics in Germany to surrealist icons in New York.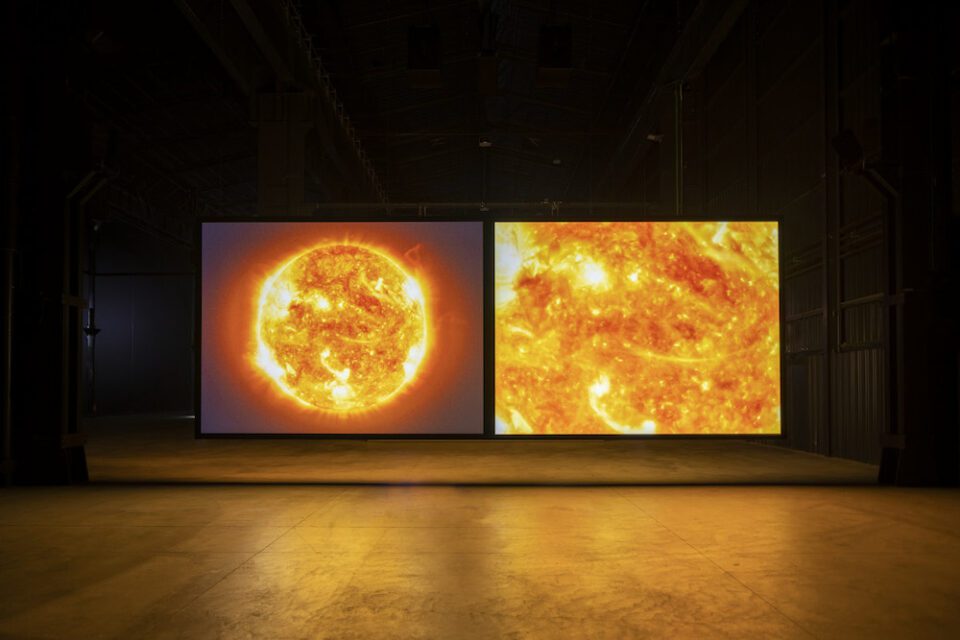 July | Steve McQueen, Sunshine State
"My influences come from real life. I'm not interested in cinema for cinema's sake. I'm interested in life – what one does and how one interacts." Steve McQueen won the Turner Prize in 1999. Since then, he has continue to work at the intersection of art and cinema – from Ashes (2002-2015) to the Academy Award-winning 12 Years a Slave (2013). Milan's Pirelli HangarBicocca showcases six thought-provoking films from his 30-year career, asking important questions about the construction of identity, belonging and freedom.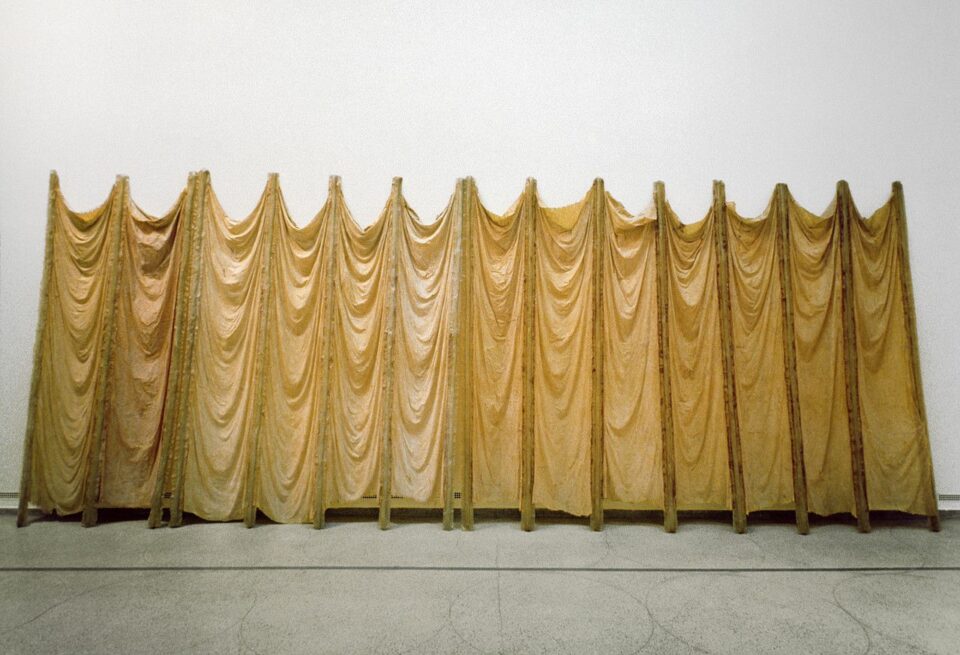 August | Eva Hesse, Expanded Expansion
Eva Hesse's Expanded Expansion (1969), a monumental piece from the Guggenheim collection, has not been publicly displayed for 35 years. The artist, whose work straddled the line between sculpture and painting, described the work as "opposite in form, large, looming, powerful yet precarious." Now on view at Guggenheim New York, the piece juxtaposes soft, draping panels of rubberised cheesecloth with rigid fiberglass and polyester resin poles. Accompanying Expanded Expansion is a group of small experimental works that reveal Hesse's interest in the "visceral manipulation" of unusual, often fragile, materials.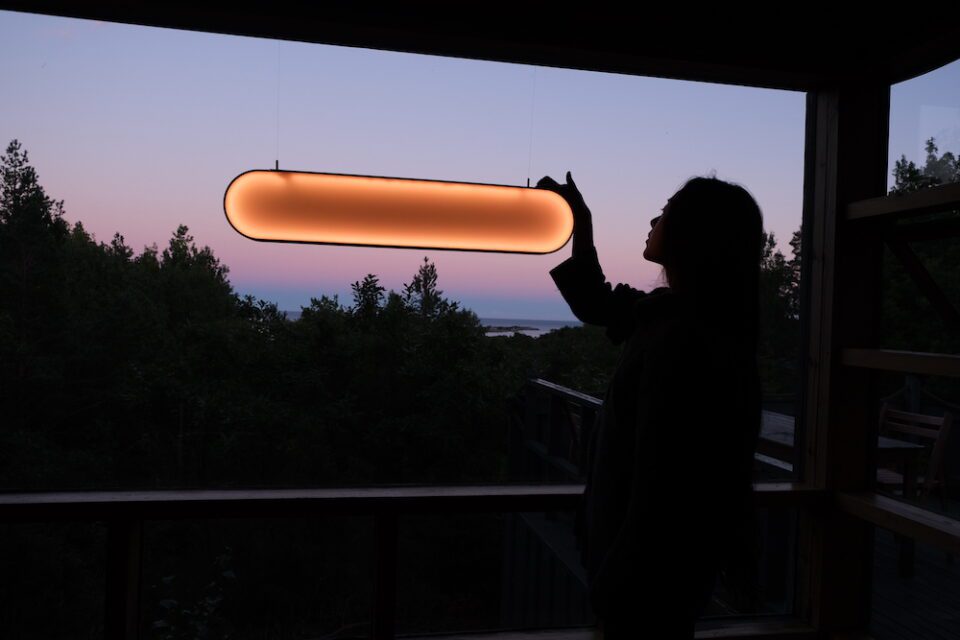 September | It's Our F***ing Backyard
Algae, ceramic waste, pine needles. These are examples of materials used by designers in It's Our F***ing Backyard, a timely show at Amsterdam's Stedelijk. Dedicated to the climate crisis, the exhibition spotlights creatives making a compelling difference, introducing audiences to innovative experiments and ancient craft techniques. These are projects designed to make us think differently. As exhibition curators Amanda Pinatih and Ingeborg de Roode note: "The first global climate strike in 2018 reflected a growing awareness that we need to change our way of life… Climate change concerns us all—it's happening in own backyard."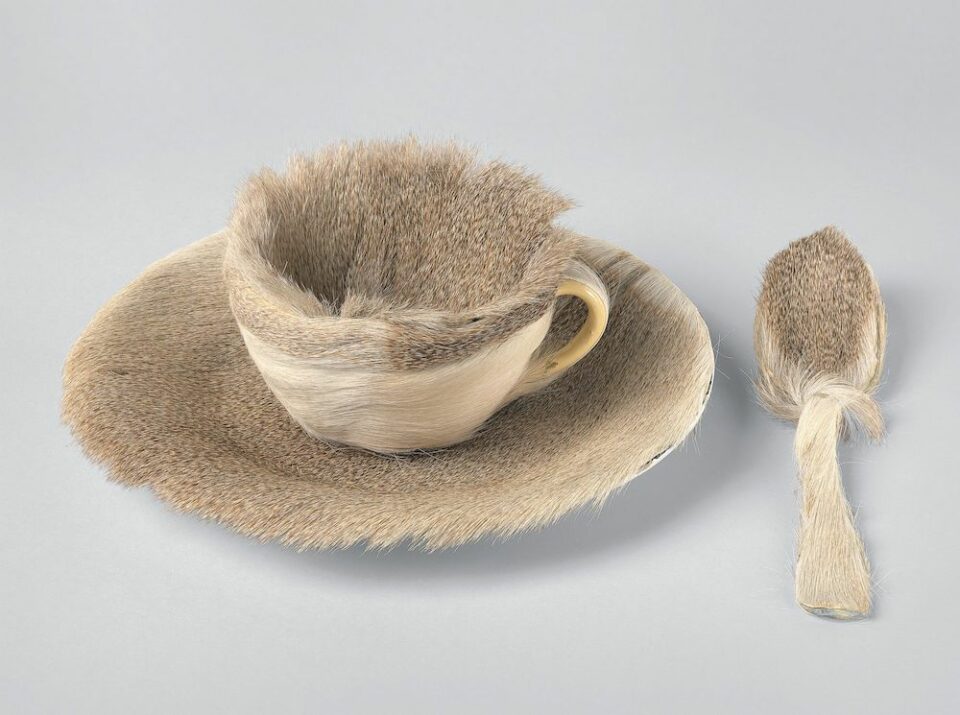 October | Meret Oppenheim, My Exhibition
"Nobody will give you freedom," said Meret Oppenheim in 1975. "You have to take it." The Swiss artist is perhaps best known for the celebrated fur-lined teacup – an icon of Surrealism. Yet the full scope of Oppenheim's six-decade career has remained largely unknown outside Switzerland. Now, Museum of Modern Art, New York, is showcasing an array of paintings, sculptures, assemblages, reliefs, jewellery designs, works on paper and collages. This is a wide retrospective of nearly 200 works, dedicated to Oppenheim's lifelong innovation, fierce sense of originality and sharp wit.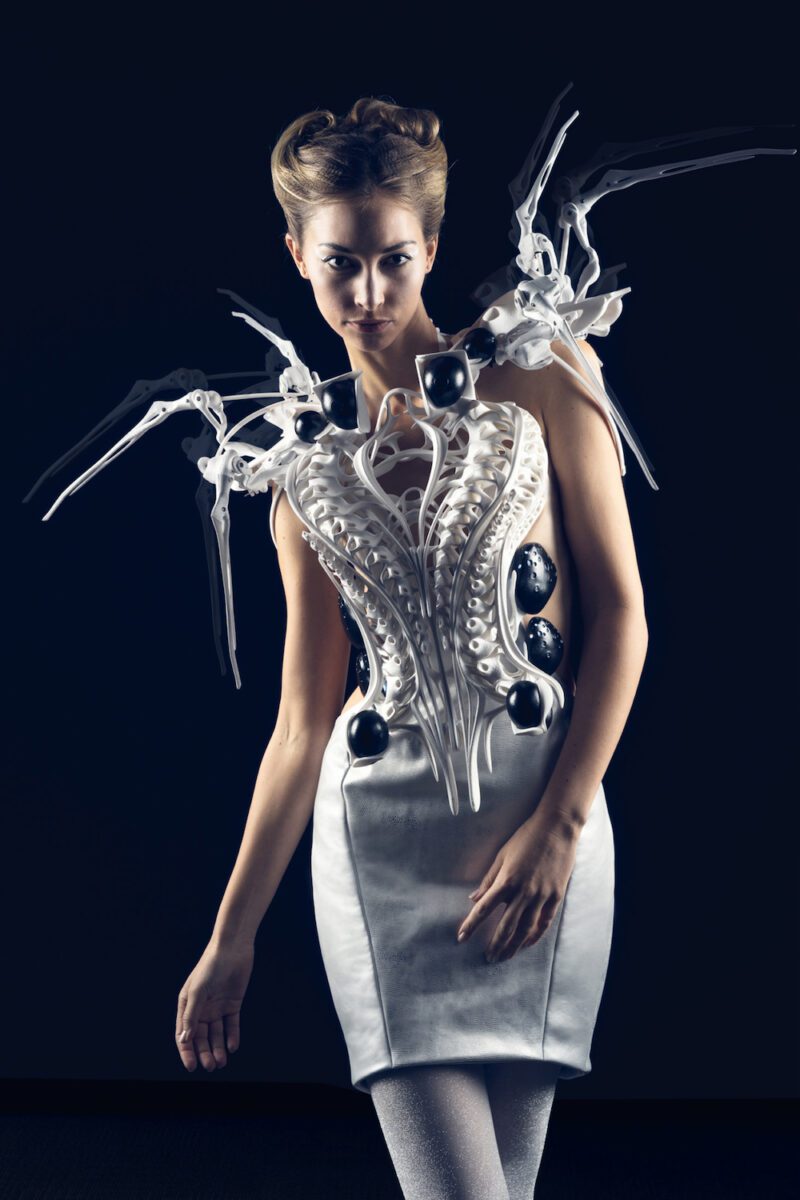 November | Hello, Robot. Design between Human and Machine
We talk to our phones, watches and computers daily – asking them to remind us, wake us up, take us from place to place. Food can arrive at our doors within minutes. Cameras can show us who is at the door. We are surrounded by electronic devices all the time. Hello, Robot: Design between Human and Machine – Vitra Design Museum's most successful exhibition ever – address the great strides that have been made in robotics in the past few years, whilst looking at the related risks. This new edition will look at the ethics of new technologies, as elections and public opinion become targets of manipulation by algorithms and AI.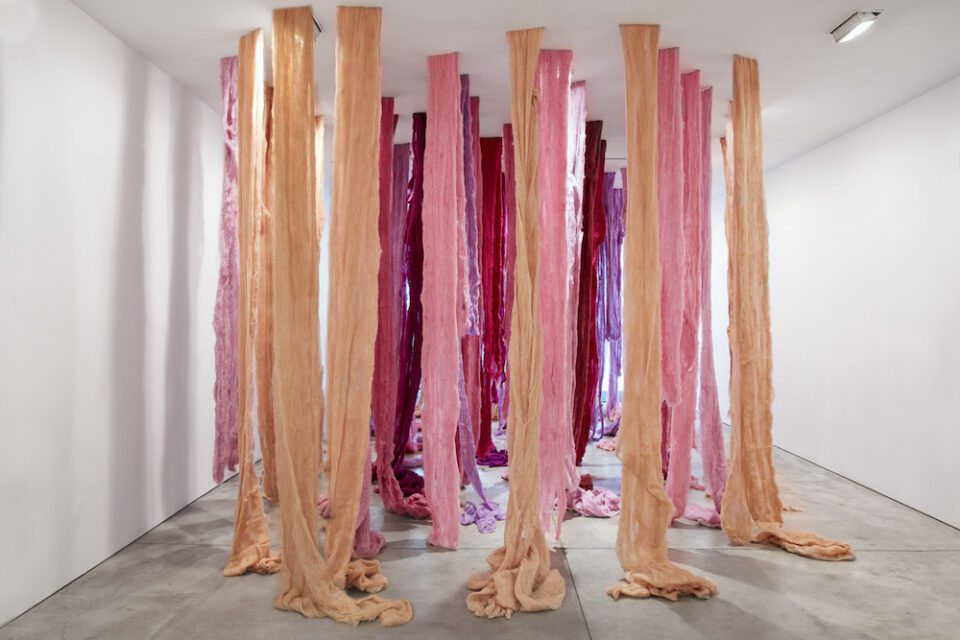 December | Magdalena Abakanowicz
In the 1960s and 1970s, Magdalena Abakanowicz created radical sculptures from woven fibre. The towering works were organic and ambiguous in shape, often hung from the ceiling. It was the beginning of a new form of installation; they became known as the Abakans. Tate's exhibition unfolds as a forest-like display, bringing together some of the most significant examples of the Polish artist's works. In the featured piece, pink, purple and red fabrics cascade downwards – creating a kind of pastel woodland.
---
Words: Eleanor Sutherland
---
Image Credits:
1. Steve McQueen, Sunshine State, 2022, Installation view at Pirelli HangarBicocca, Milan, 2022. A Commission for International Film Festival Rotterdam (IFFR) 2022 © Steve McQueen. Courtesy the artist, Thomas Dane Gallery, Marian Goodman Gallery and Pirelli HangarBicocca, Milan. Photo: Agostino Osio
2. Eva Hesse, Expanded Expansion, 1969. Solomon R. Guggenheim Museum, New York Gift, Family of Eva Hesse, 1975 © Eva Hesse
3. Marjan van Aubel, Sunne, 2022, lamp with Sun Power solar cells, aluminum, recycled plastic, coll. Stedelijk Museum Amsterdam
4. Meret Oppenheim. Object (Objet). 1936. Fur-covered cup, saucer, and spoon. Cup 4 3/8″ (10.9 cm) in diameter; saucer 9 3/8″ (23.7 cm) in diameter; spoon 8″ (20.2 cm) long, overall height 2 7/8″ (7.3 cm).The Museum of Modern Art, New York. Purchase
5. Anouk Wipprecht, Spider Dress 2.0, 2015 3D-printed with Intel Edison Microcontrollers Credit Text: © Anouk Wipprecht, photo: Jason Perry
6. Cecilia Vicuña, Quipu Viscera, 2017, unspunwool, site-specific installation dimensions variable. ©Cecilia Vicuña and Lehmann Maupin, New York, Hong Kong, Seoul, and London