The work of Thandiwe Muriu achieves something that sounds like a contradiction – it's a kind of conspicuous blending in. Dressed in brightly-coloured patterned fabric sourced in Nairobi, which is repeated or echoed in the shot's backdrops, the models' bodies are camouflaged within the frame but, with their intricate, traditional-inspired hairstyles, bold poses and sometimes surreal eyewear fashioned from everyday objects, they're also hard to miss. Muriu, whose work featured on the cover of Aesthetica's August/September issue, is among the winners of this year's edition of Female In Focus, together with 21 other image-makers.
---
Precisely because the visual perspectives of female and non-binary photographers, celebrated by this award, are less dominant, their images show us the world in new ways. In My Hijab has a Voice: Revisited, for instance, photographer Jodie Bateman, who converted to Islam in 2017, poses with her sister in her Surrey home. The shots, which reference the reclining figures of historical paintings, comment both on the objectification of women in the male gaze and to stereotypes about Muslim women, particularly those that wear the hijab. Time of Transparency by Marzena Hans, meanwhile, looks at a time of change in many women's lives – the menopause – which, although commonplace, is all but invisible in mainstream visual culture.
Family is a recurring theme. Twins Expecting, from the series Birth of a Mother (2019) by Imogen Freeland is, like Batemen's work, a portrait of sisterhood but here we see pregnant twins, on the cusp of a re-configuration in their relationship to the world and themselves. Stephanie Noritz's winning shot comes from a series featuring her own family in Toronto, photographed remotely on an iPhone during lockdown. It's a family portrait but one that shows the chaotic and loving reality of domestic life on a lazy Sunday afternoon, rather than the formal, idealised version we might present to the world. Kali Spitzer's tintype photograph of mother and daughter, Be and Madelin, is born of a practice "informed by the desire to rewrite the visual histories of indigenous bodies beyond a colonial lens."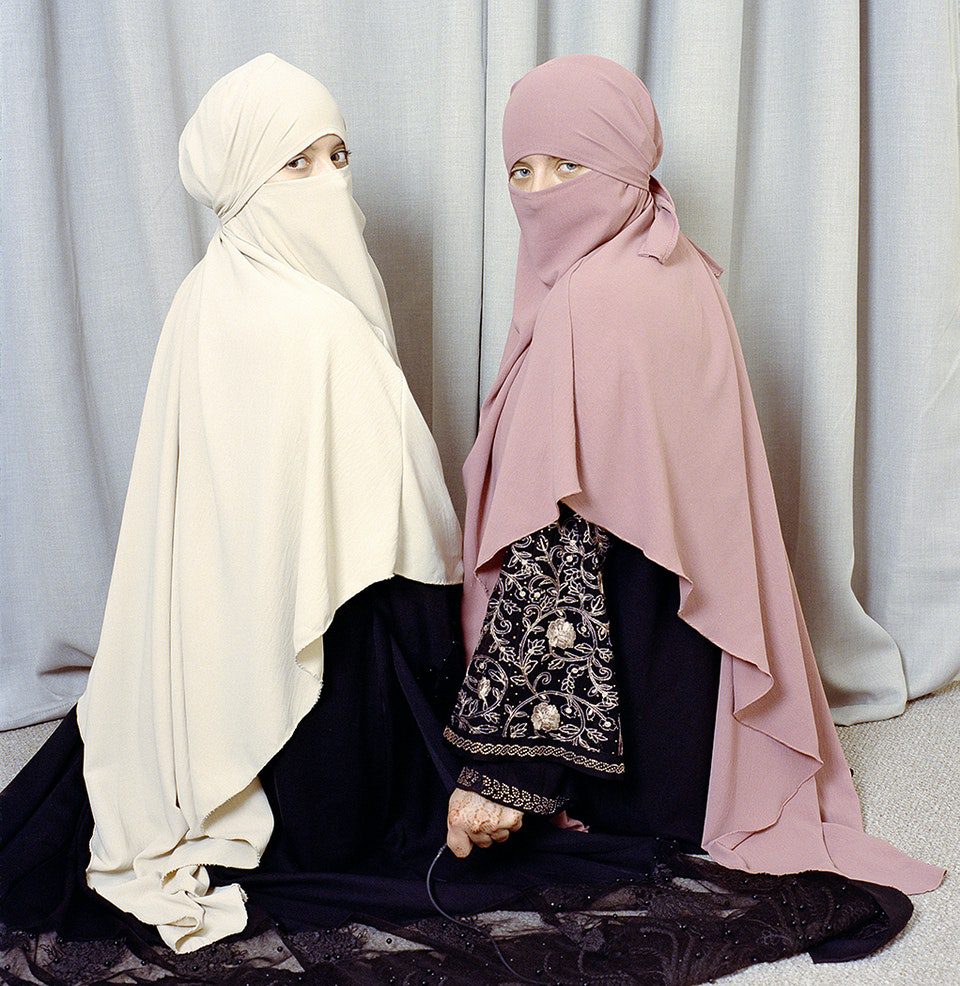 In a way, Muriu's approach is a perfect analogy for what the award, run by 1854 and BJP in collaboration with MPB and Women Photographers International Archive (WOPHA), seeks to achieve. Although women make up 70-80% of photography students globally, they account for just 13-15% of professional photographers. Female In Focus is about bringing greater attention to their work now, but with a longer term aim that someday this won't be necessary. They'll stand out, whilst blending in.
---
The Female in Focus winners will be exhibited at Green Space Miami as part of the inaugural WOPHA Congress in Miami, USA, from 18 November 2021 to 18 January 2022, to be followed by a UK exhibition later this year. Find out more here.
Words: Rachel Segal Hamilton
---
Image Credits:
1. © Thandiwe Muriu, Female in Focus 2021 Single Image Winner
2. © Natalia Garcia, Female in Focus 2021 Single Image Winner
3. © Stephanie Noritz, Female in Focus 2021 Single Image Winner
4. © Jodie Bateman, Female in Focus 2021 Series Winner